Oooh it's been a while, hasn't it? Apologies – I've been kinda busy. Grown up stuff. I think I'm an adult now? If you've seen my Instagram you'll know already, but in case you missed it, Dan and I bought a house (!!!) meaning our summer kinda disappeared a bit… not to worry though, I'll tell you all about it soon enough. We're both really happy, and I've been sharing bits and bobs on Instagram but today? Let's talk about one of the few moments of relaxation I've managed to get in these last few months, a lush (geddit?) event at the fabulous Lush Leeds Spa, to celebrate the launch of their newest spa treatment, Karma.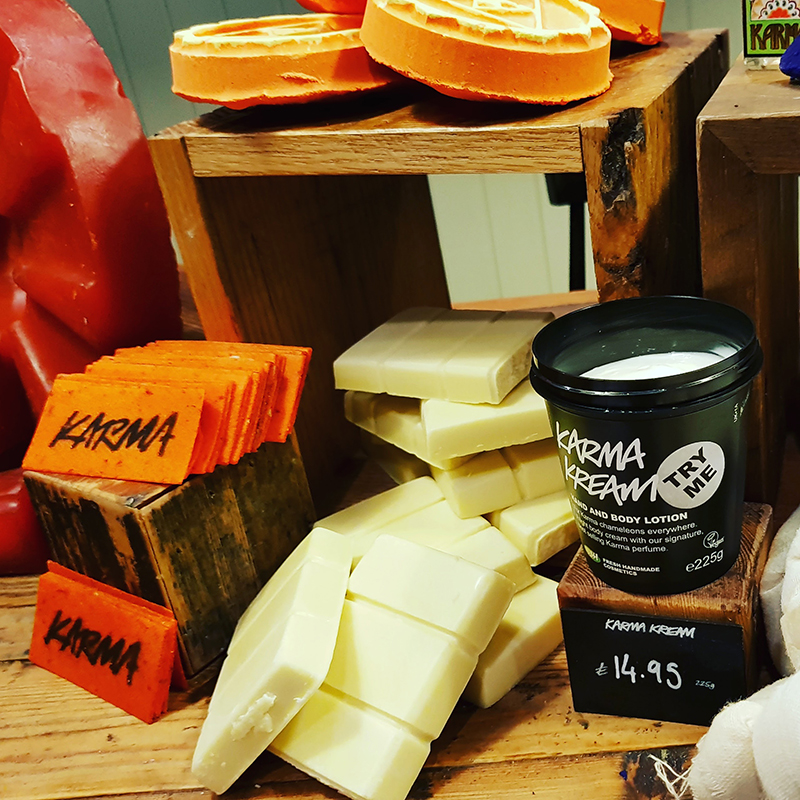 Longtime fans of Lush will likely already know Karma as one of the classic Lush scents, rich in patchouli, citrus and pine. You can get this fragrance in so many products, including bubble bars, soap, perfume, body lotion… Dan is obsessed with it, nine times out of ten he's wearing Karma in some way, shape or form. The new spa treatment takes Karma to a whole other level, drawing on traditional Ayurvedic practices of India for a blissful 65 minutes with two (yes, two!) therapists working on your body in tandem.
After watching demonstrations of the treatment, we were treated to hand and arm massages, head massages, and guided meditation all in the peaceful surroundings of the spa itself. I maintain my disbelief that this beautiful oasis of calm is situated underneath the bustling Leeds store! My company for the event was Dan (I know, right? AND I treated him to dinner, 10/10 best wife 2017) and he remarked on how stunning the spa was, and has asked if we can book in for a couples treatment in the very near future – watch this space…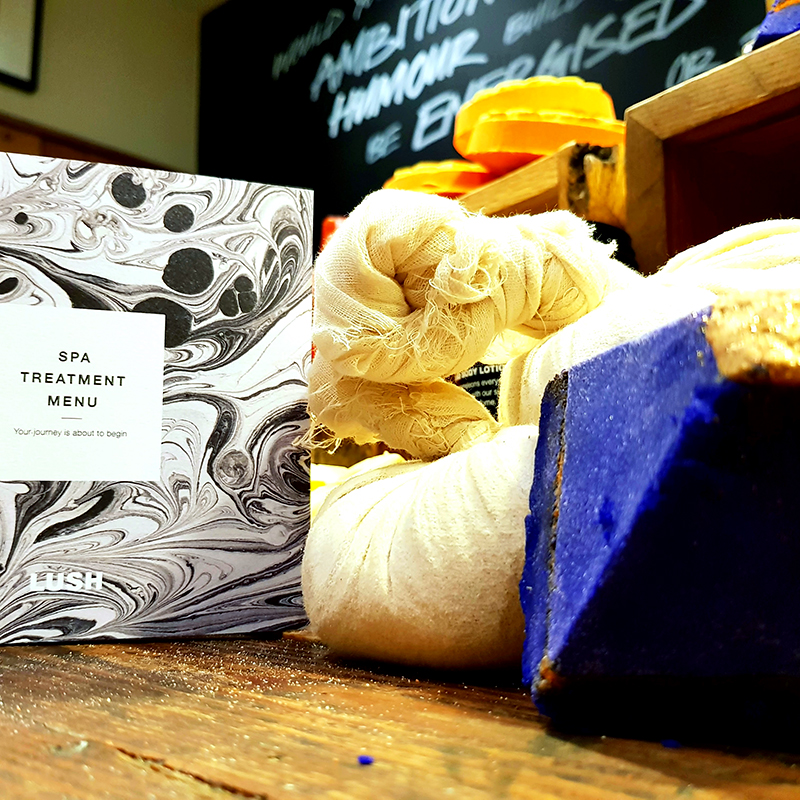 As if the new spa treatment wasn't exciting enough, Lush have just launched a bunch of new perfumes! I'm a big fan of Lush fragrances, Lust in particular, so I'm glad to see it's stuck around, though the disappearance of Death and Decay does make me a little sad. To console myself, I ended up buying myself two of the new offerings, Amelie Mae and What Would Love Do? Both are floral, but with very different vibes. Amelie Mae is a deliciously soft scent, starting with rose and ylang ylang and finishing with a sweet raspberry hit at the end – I love it on me, as it feels fruity and floral but not overly young, if that makes sense. My favourite of the two is definitely What Would Love Do? a bright lavender and citrus fragrance, which is comforting and relaxing without being sleepy. Dan opted for a Cardamom Coffee, which smells really autumnal in my opinion, spicy and rich and warm. If you haven't tried Lush perfumes before, they are now offering 'washcards' for a couple of quid, which allow you to test out their fragrances and see how they behave on your skin, before committing to the more expensive bottles. Such a sensible idea!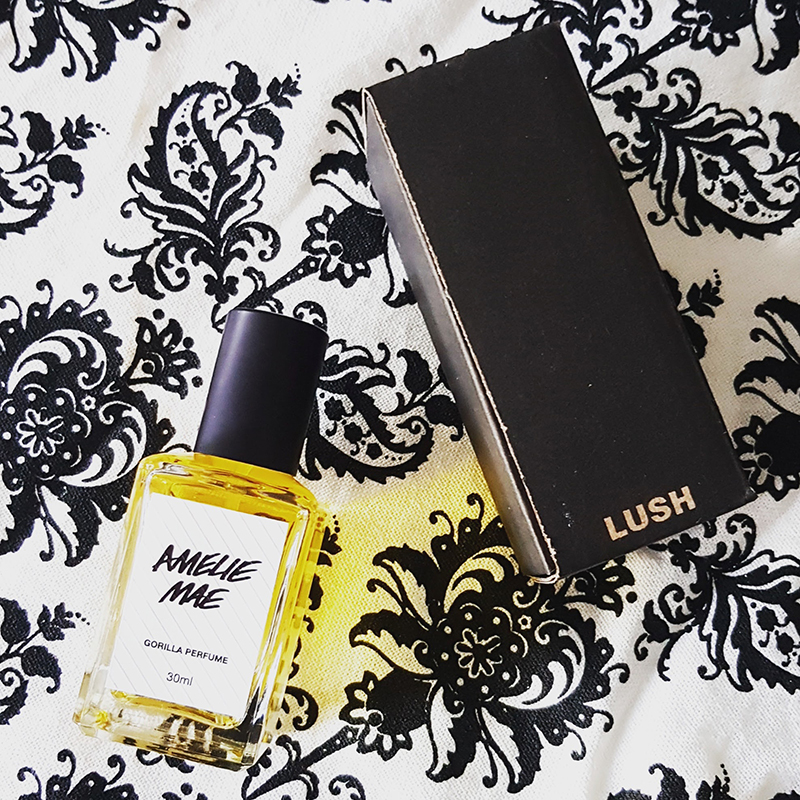 As ever, the staff in Lush Leeds are so warm and knowledgeable (and musically talented, it turns out!) and the evening was just what I needed to 'slow down to speed up' (which is, incidentally, the tag line or the new treatment) It was a pleasure catching up with some local blogging lovelies as well, including Louise, Jamie, Luke, Stephanie and Katie. All in all, a great night, followed by a great online Kitchen order (whoops… turns out you can buy the Karma massage bars used in the spa treatment… arghhhhh!) Thanks so much to everyone at Lush Leeds Spa – it was a great night, and I'm looking forward to seeing you all again soon!