It's January 2021.
As I write this, there is still a pandemic raging.
The UK has been put back into national lockdown, the third in under a year.
I'd love to be able to write about all the amazing things that happened in 2020, but we all know where this post is going.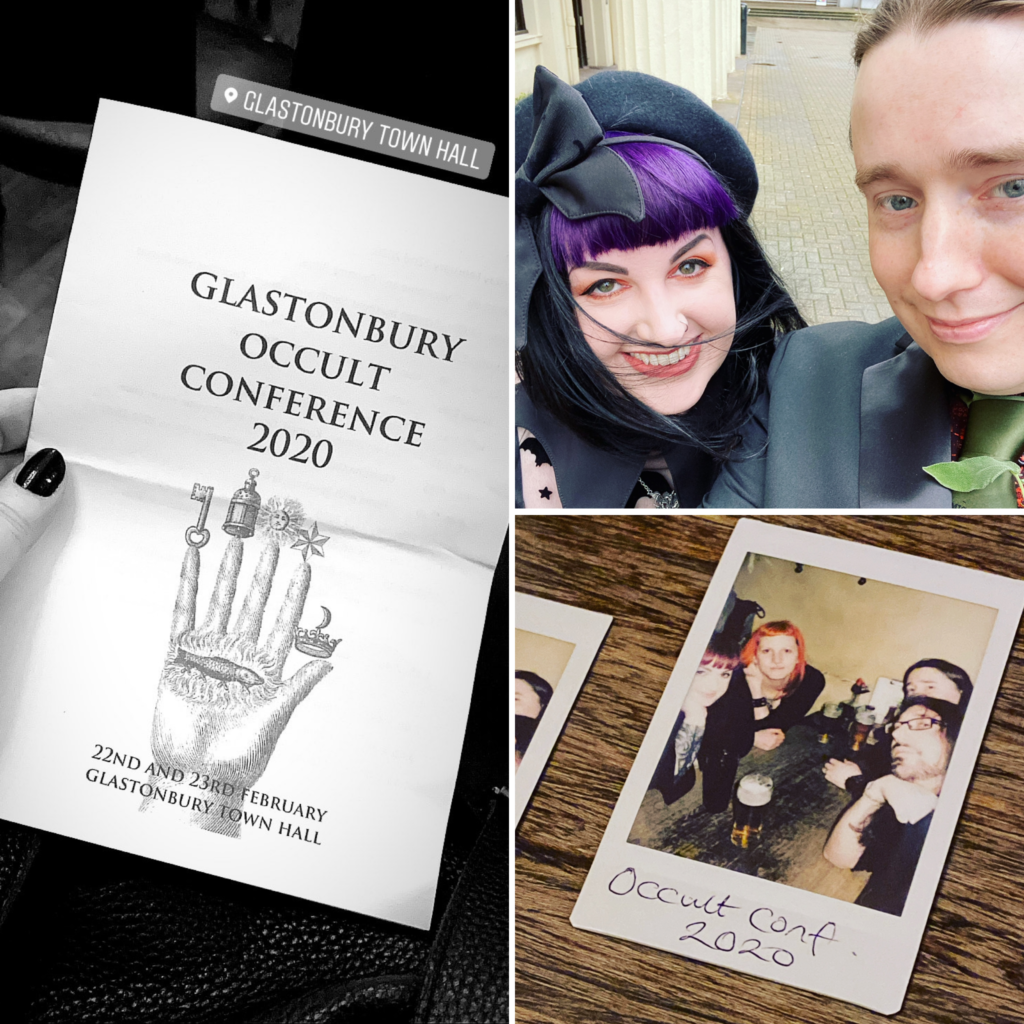 Dan and I started 2020 strong, with a friend's wedding and an occult conference. We managed a couple of day trips to York for pie and book shopping. Booked a bunch of gig tickets and events… Then it all went to shit. Lockdown version one. We stayed home, we worked remotely… we cooked and cleaned and slept and Zoomed and rinsed and repeated for weeks and weeks. We drop-shipped biscuits and treats to our friends. We played more Jackbox than is advisable. We binged Vikings. Dungeons and Dragons moved online. My hair went to shit. I've never seen so much root or faded fringe dye.
It got a bit less shit when our household expanded with our single-adult-household bubble. Our friend Catherine a) lives alone, and b) is not a total idiot. Being able to see another human in person and touch them and eat with them and just exist in the same space as them without restrictions… dude. I think the dog was pleased to see someone that wasn't us! At a couple of points, we isolated from our bubble in order to help my parents clear thirty years worth of crap from their house and pack their shit to move to the dream bungalow by the sea.
I've not seen my parents since September.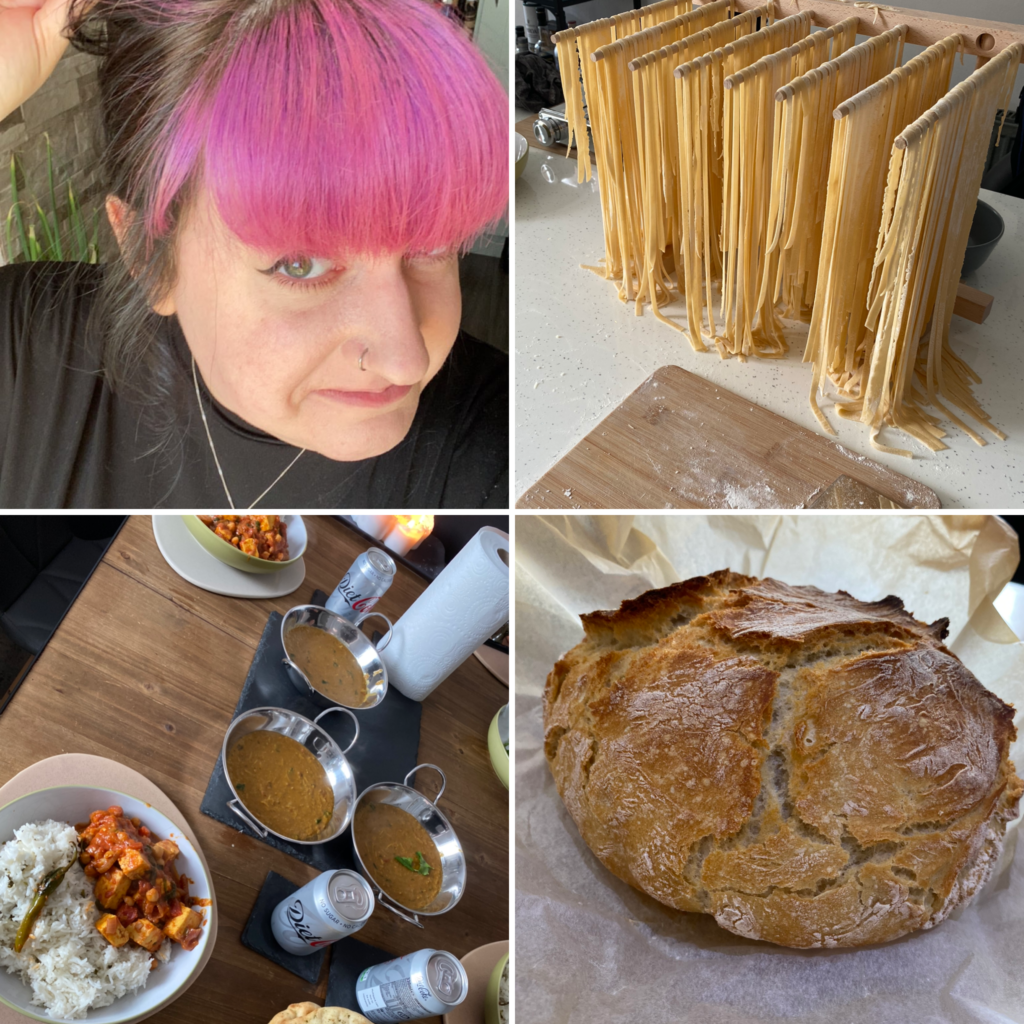 Restrictions eased but we didn't engage, and lockdown version two quickly followed in autumn. Who could have foreseen? OH WAIT. ANYONE PAYING ATTENTION. We managed a couple of restaurant takeaways, thanks to the Harrogate wing of our bubble house (aka Catherine's bungalow, which is within a Deliveroo catchment area). A couple of "cook at home" boxes from some of our favourite places snuck in too. We dealt with water leaks (shower, then hot water pipes…) My hair got fixed, then went to shit again, then got fixed again as restrictions flip flopped like the useless sack of wet slime in charge of this country. We watched Cirque du Soleil livestreams. We read so much tarot, and deep dived into our birth charts. Dan changed jobs. Dan grew a beard. Dan fucked about with beeswax candle making.
Christmas was a little different in 2020, as we'd usually be alone on Christmas Day, regardless of global catastrophes. Having Catherine over meant it was strangely busier, and absolutely magical. Since the formation of our bubble we have cooked and baked and laughed and cried and screamed. Despaired. Broke down. Mourned. Dragged whichever one of us needed it off the floor and tried so fucking hard to imagine a better 2021.
That feels like a pipedream now. Fun stuff that was moved to 2021 is already being moved, then moved again, or just straight up cancelled. The occult conference was moved earlier this week. I don't think we'll be going to Amphi. Welcome To Nightvale was refunded weeks ago. I don't think we'll see The Book of Mormon in spring. I'm not holding my breath for Wardruna. Or Steps, with my sister. I don't think BlytheCon UK will go ahead in person. I won't pin my hopes on tea parties or birthdays or cinema trips or weekends away and certainly not international travel.
I don't think I'll get to go to Cumberland Lodge in the summer for POWES.
I still don't know when I'll get to mourn Marcia.
When I'll get to hold my academic family close to me and weep openly for our friend. Cry and scream and drink and sing and yell profanities at the sky.
Fuck.
Do you know what we didn't do in 2020? We didn't "Eat Out To Help Out", despite our burning desires for so many things. We didn't book a cheeky week away in Spain, or even another fucking town in the UK because we "like, just need to relax!" We didn't queue in a shopping centre at 2am to do Christmas shopping. We didn't gather multiple households for a glorified Sunday dinner in December. We didn't wear our masks pulled down under our chins like fucking idiots. We didn't look at what was technically permitted under whatever inconsistent rules were in place at the time, then work out how to jussssst be within them, because you're "allowed".
Like my friend Lucy said on a call late last year… "You're allowed to shit yourself in public. It doesn't mean it's a good idea."
It's January 2021, and I'm still stuck in a shithole of a country. A shithole populated with way too many dickheads, governed by even bigger dickheads. And I know that this isn't as simple as "fucking stupid Boris" or "fucking stupid public". It's a horrible mix of all the worst bits of this country. Years and years of cuts to vital services mixed with Great British Exceptionalism, with a dash of "we're sick of experts" and "5G microchip blah blah blah" on the side. People who never previously gave a shit about the elderly, or mental health, or digital poverty, or the working class, or pick a thing now taking up the cause because it fits their interests in this moment. Get fucked.
There is still a pandemic raging, and I'm tired.
Really. Fucking. Tired.
Really. Fucking. Angry.
REALLY. FUCKING. TIRED.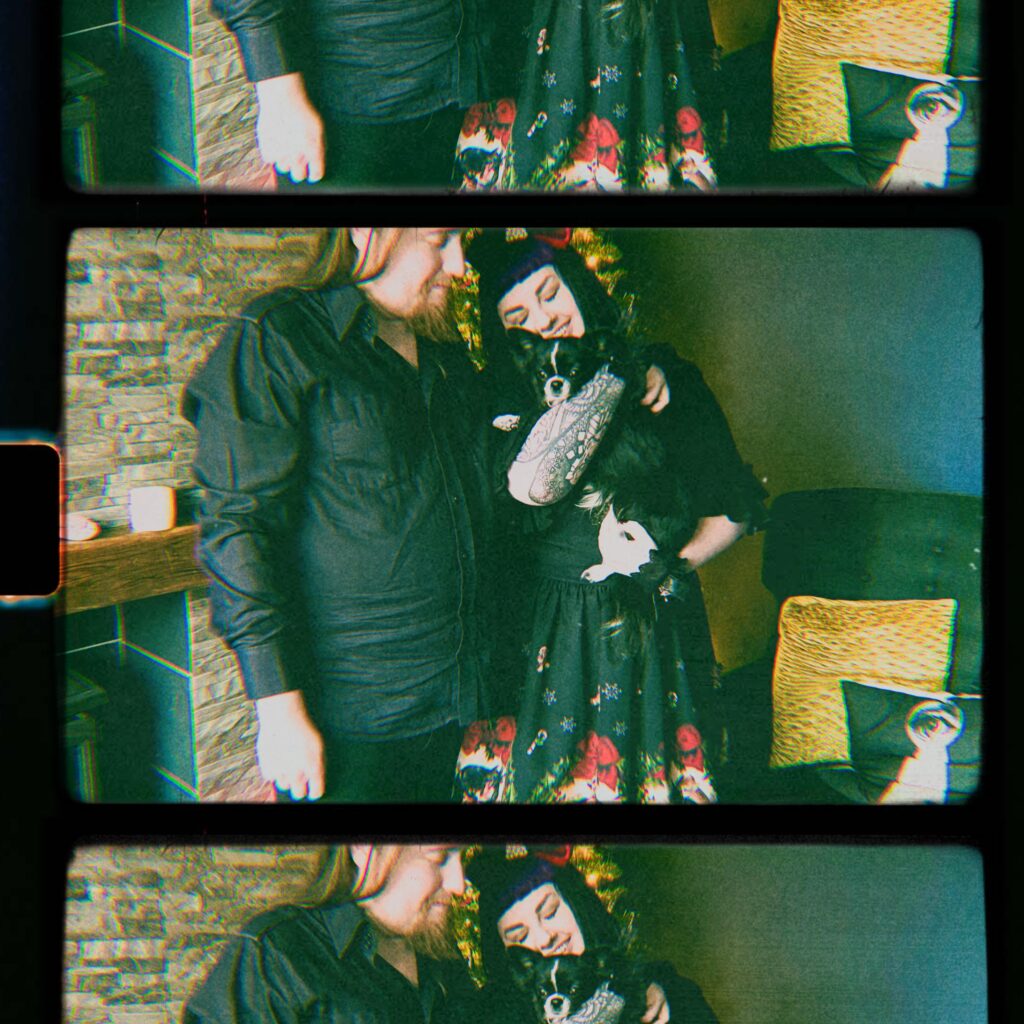 I'm also grateful though. Grateful for Dan and Buffy. Grateful for Catherine and our bubble. Grateful for Lucy and Adam in Michigan, and our regular WHAT THE ACTUAL FUCK IS WRONG WITH PEOPLE Zoom calls. To quote my thesis acknowledgements, I'm grateful for "my diverse and disparate, fleshy and pixelated friends". You give me strength, and I love you all beyond belief.
I'm most grateful for the clarity this has brought me. This rotten situation has shown people and systems up for who they really are. Some things have to change. Nothing is forever. Sometimes there's just nothing left for you and you need to get rid, move on. Just have to keep going for a little bit… head down, arse up, keep pedalling, as my mum would say.
I'm looking forward to some things I can control this year. More time at home with Dan and Buffy. More kitchen adventures. Rekindling creativity. Watching the world burn.
I won't wish you a happy new year this time. It would be hollow, and I am way too angry to mean it wholesale and sincerely. Instead, I wish you the 2021 that you deserve.
♥ x