Remember a few months ago when I was banging on about the Glitzy Secrets Find Your Style Era competition? Well. Thanks to you lovely readers (here and on social media) I only went and won! Honestly, I was just excited to reminisce about my vaguely 50's inspired wedding, so to have won this incredible hamper of gorgeousness brings a whole other level of excitement. Here's what I won…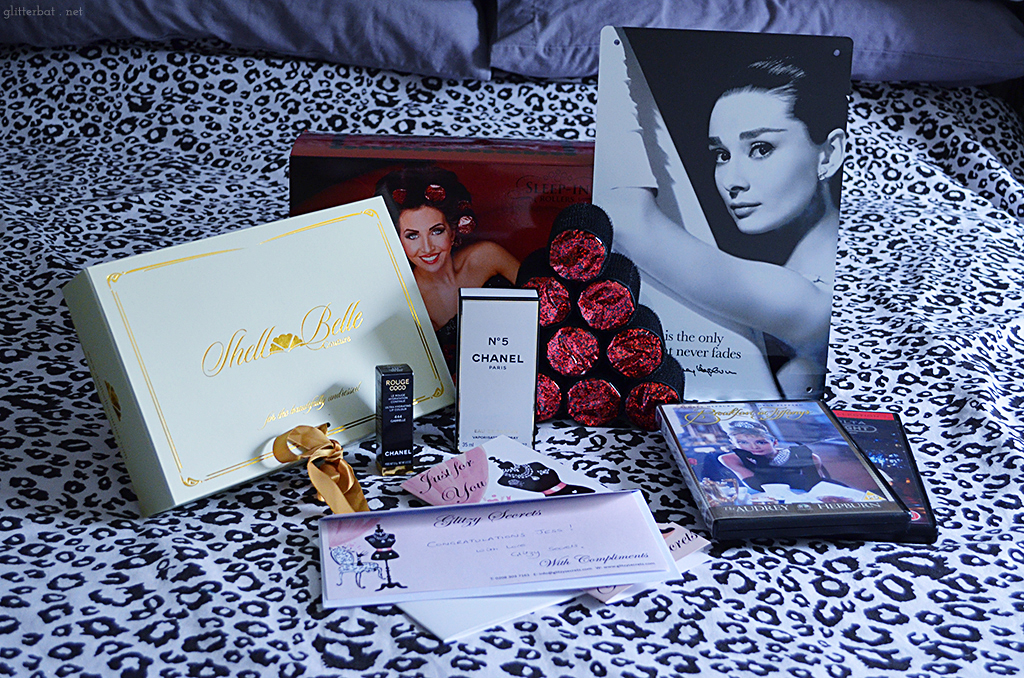 I have to start off by saying that there's an amazing selection of things in this prize, and I'm absolutely thrilled by every piece. From the Audrey Hepburn metal poster sign ("Elegance is the only beauty that never fades…") to the red glittery sleep in rollers, this is one of the most fun packages I've ever had the pleasure of receiving. Tying in with the huge array of vintage style eras considered in the competition are two DVDs – Breakfast at Tiffany's and Saturday Night Fever.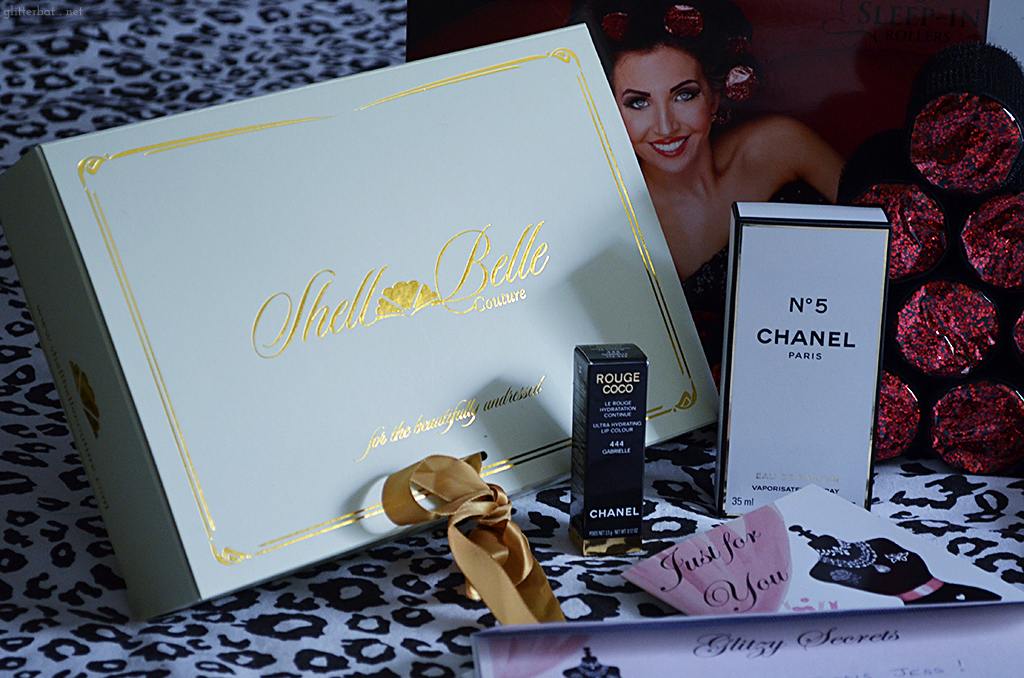 Adding a dose of pure luxury to the collection is the most beautiful piece of lingerie I think I've ever owned – the Pleasing Babydoll slip from Shell Belle Couture. Dusty rose silk crepe de Chine and black French Leavers lace, wrapped in a ribbon tied box… I'm not sure I'd ever personally spend £160 on a slip, but to have won it? I'm over the moon! It feels incredible on, and is super flattering… now I can at least pretend to be a vintage bombshell!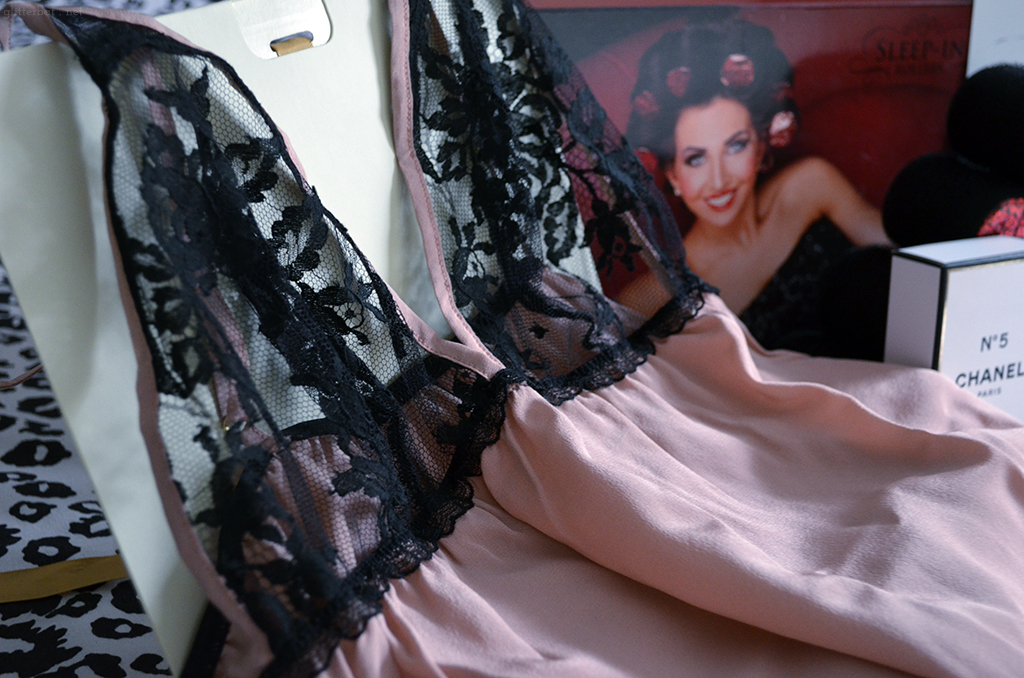 And of course, what else says vintage elegance like a touch of Chanel? I was absolutely thrilled to find 35ml of the classic Chanel No.5 eau de parfum, alongside the first piece of Chanel makeup to join my stash – the Chanel Rouge Coco lipstick in #444 Gabrielle.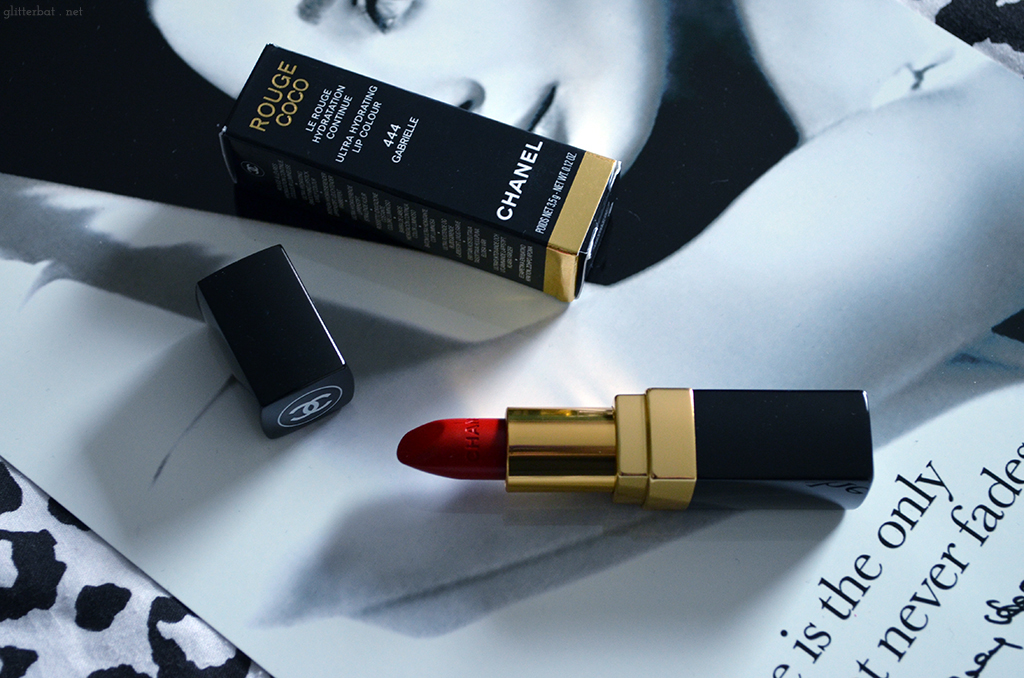 Finally, the hamper included (a very, VERY generous!) £250 of vouchers to spend with Glitzy Secrets. I absolutely cannot wait to treat myself with these, expect a very sparkly haul post in the near future. I've been browsing the site sneakily on and off since the weekend – there's so much beautiful stuff to choose from! Thank you so much to everyone who voted for me, it really is so lovely to have won this competition, and thank you to Glitzy Secrets for such an amazing selection of prizes. Stand by for incoming sparkles!