There's nothing quite like a very late lunch/early dinner with cocktails to kick off the weekend, is there? Recently Dan and I spent the tail end of a Friday afternoon in Jamie's Italian Leeds, having been kindly invited to try out some of the new menu offerings. Though Jamie's Italian has been open on Park Row for seemingly ages now, neither of us had actually eaten there!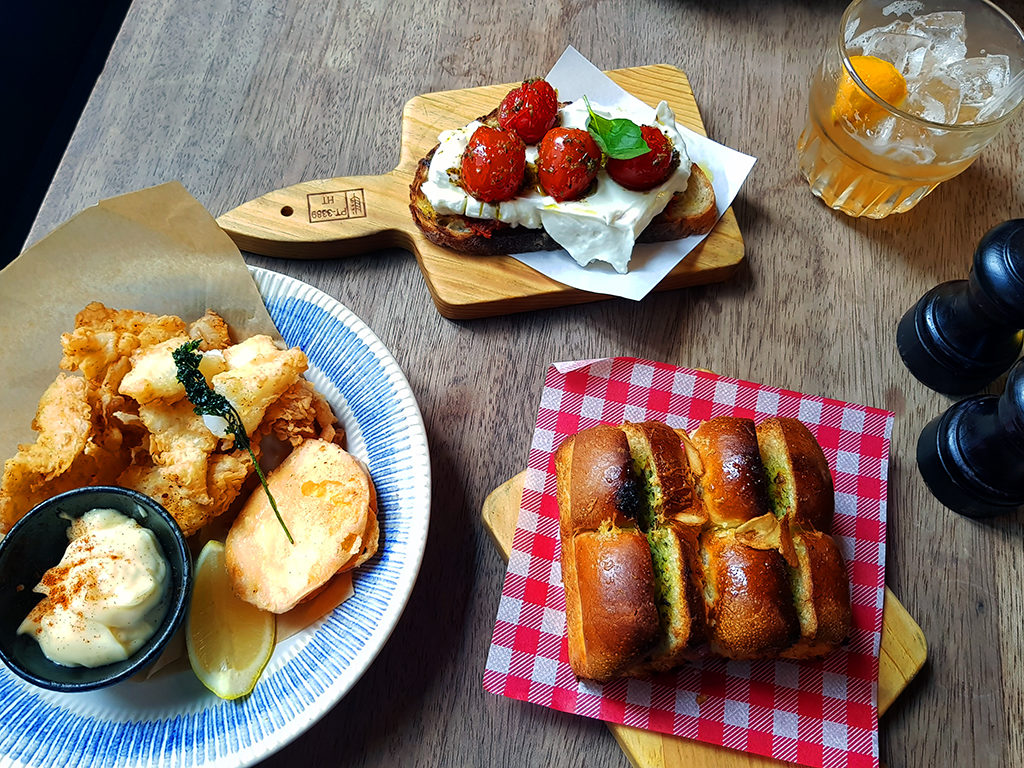 We started our afternoon with amaretto sour and very berry cocktails – I'm a big fan of vodka and fruity flavours, and my very berry was heavenly… there's something so refreshing about juicy red drinks in summer, isn't there?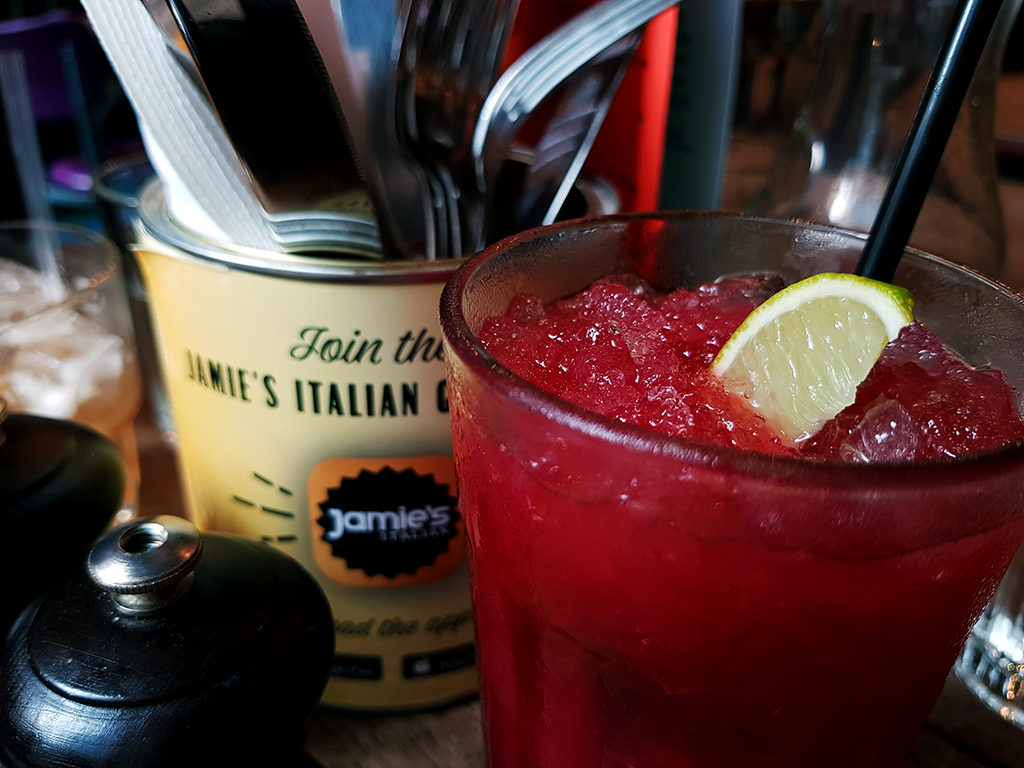 There's a fairly big menu on offer at Jamie's, so to make our lives a little easier, we both chose from the super lunch menu. Available Monday – Friday afternoons, offering two courses for £11.95 or three for £13.95, this is a great deal for a working lunch or (like we did) to say a late afternoon "hello weekend!" To start, Dan and I shared the fritto misto, tomato bruschetta, and added a cheeky ultimate garlic bread from the regular menu.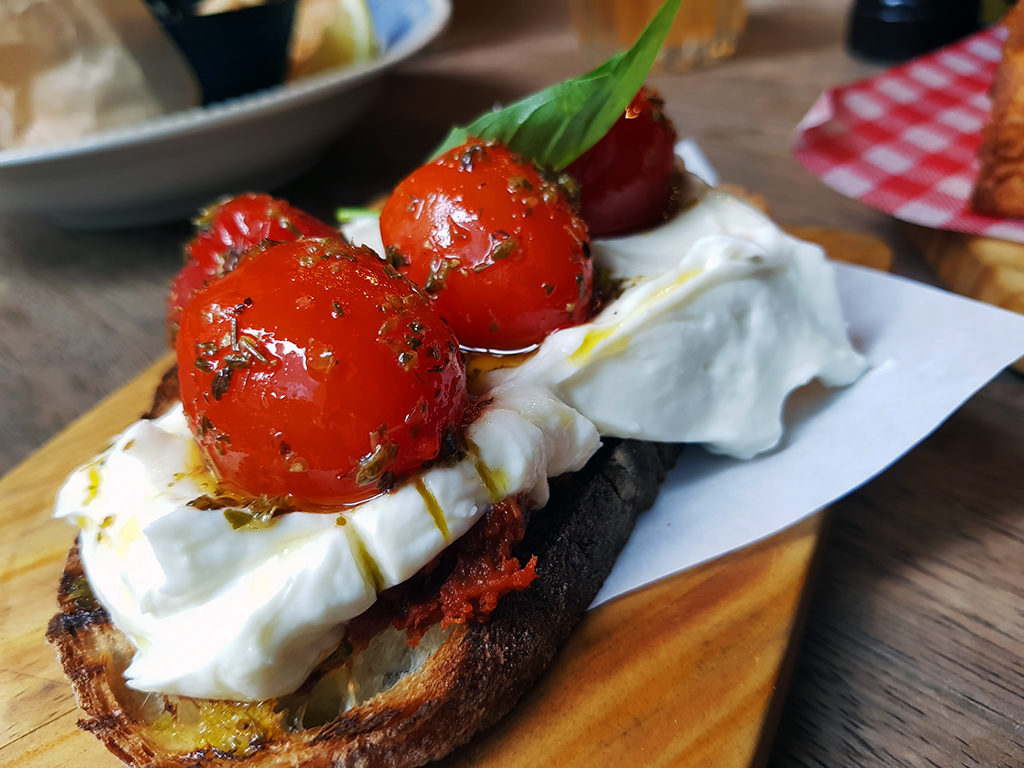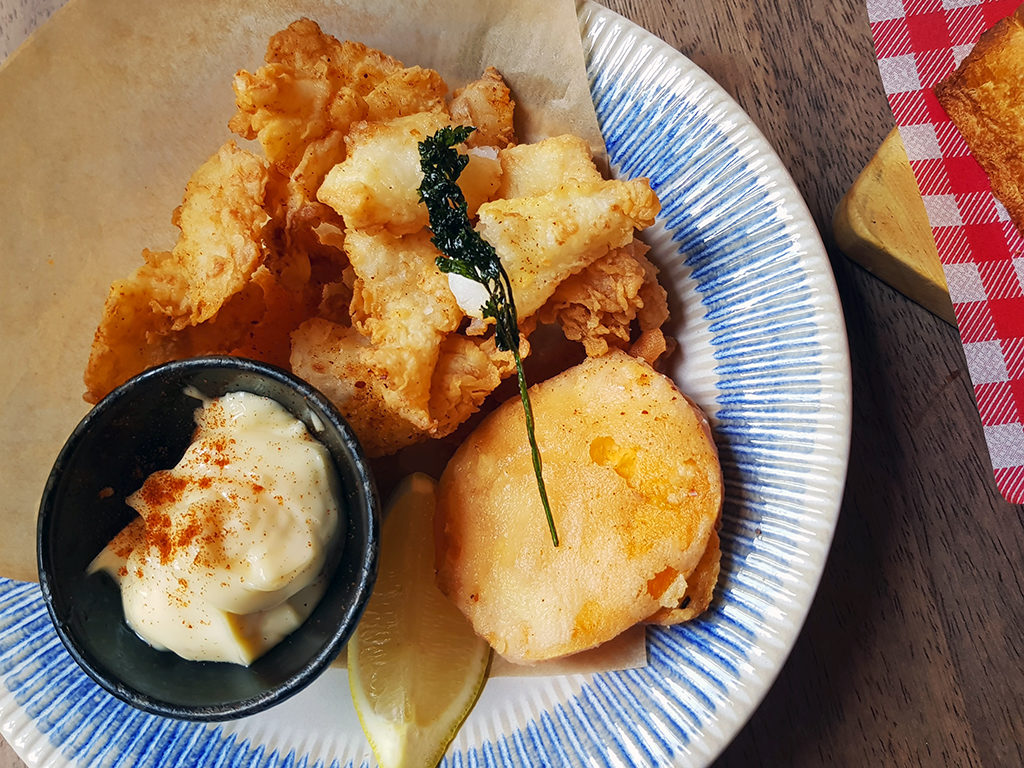 The fritto misto was outstanding – pieces of squid and tender, flaky fish fried in the lightest batter, served with a whopping great dollop of creamy mayo and a wedge of lemon. The tomato bruschetta was reasonably good, with plump and juicy tomatoes and a great hit of basil, though (I can't believe I'm writing this?!) there was possibly a little too much whipped ricotta for my liking.
Next up, mains. Dan opted for the Gennaro's chicken club, and added a side of spciy fries. I did manage to sneak a bite of his sandwich, and it was good. Really good actually, with a great charred and smoky edge to the chicken and a deliciously soft brioche. Bonus points for rocket instead of sad salad too – there's nothing worse than pathetic salad leaves, I'd much sooner see a pile of peppery rocket than limp lettuce any day.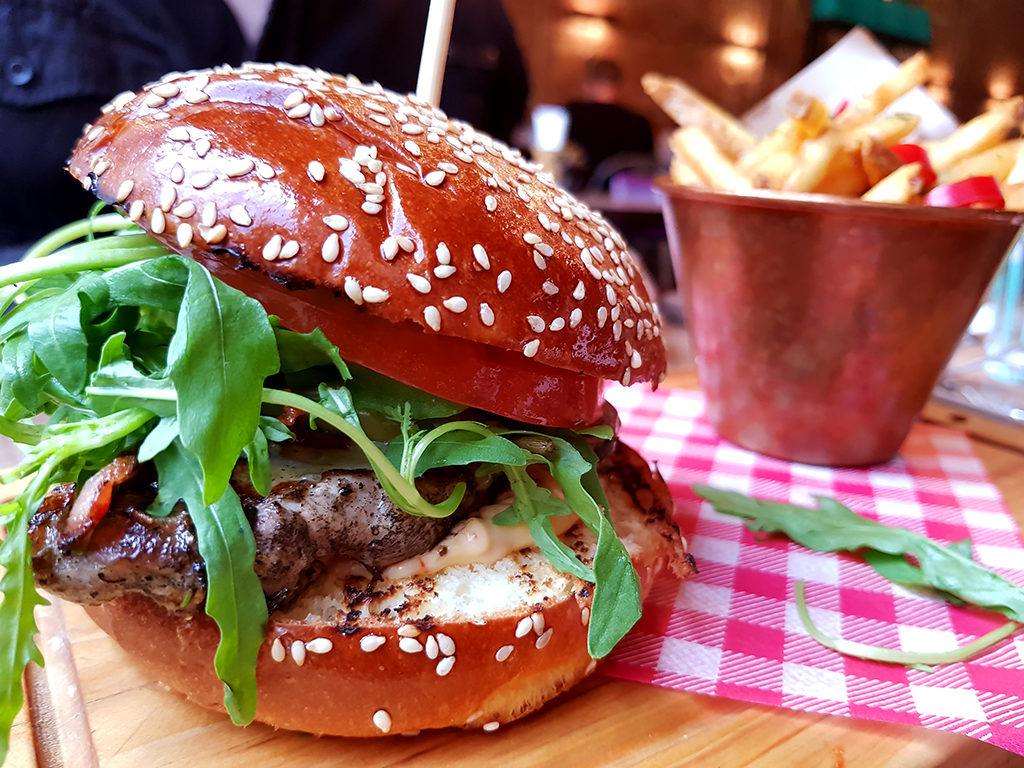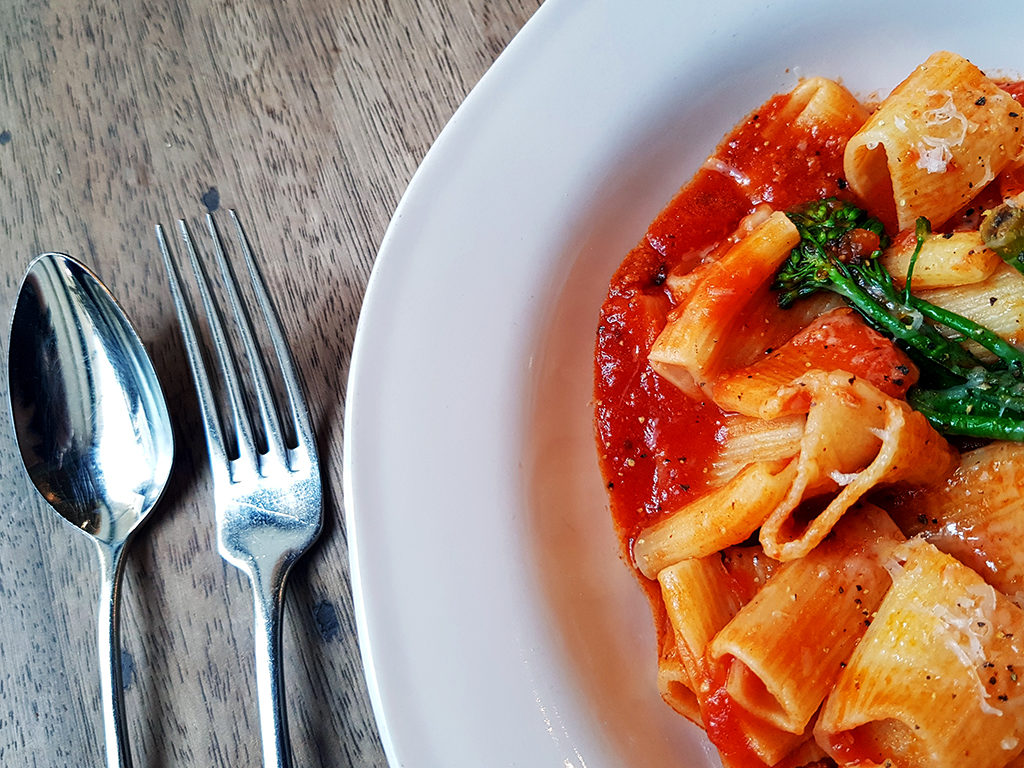 I went for the 'Nduja rigatoni, a satisfyingly simple and hearty pasta dish with just the right balance of sweet, spicy, and fresh. The sprouting broccoli added a beautiful pop of colour to the plate, and the sauce was rich without being overpoweringly so. Sometimes simple is the best bet, and this pasta was spot on.
We were already a few cocktails deep at this point, and it was almost the weekend… so desserts, yeah? It was a tough choice, but after some serious thought (I mean, there's a brownie with salted caramel popcorn gelato on offer!) I chose the light and zesty lemon polenta cake. Served with a berry rippled creme fraiche, I definitely made the right decision. Dan suffered a similar painstaking decision making process, weighing up the mighty mess sundae (that boy loves Eton mess…) before eventually settling on the tiramisu. Our desserts were perfectly proportioned, just the right amount to take the edge off and finish off a lovely meal.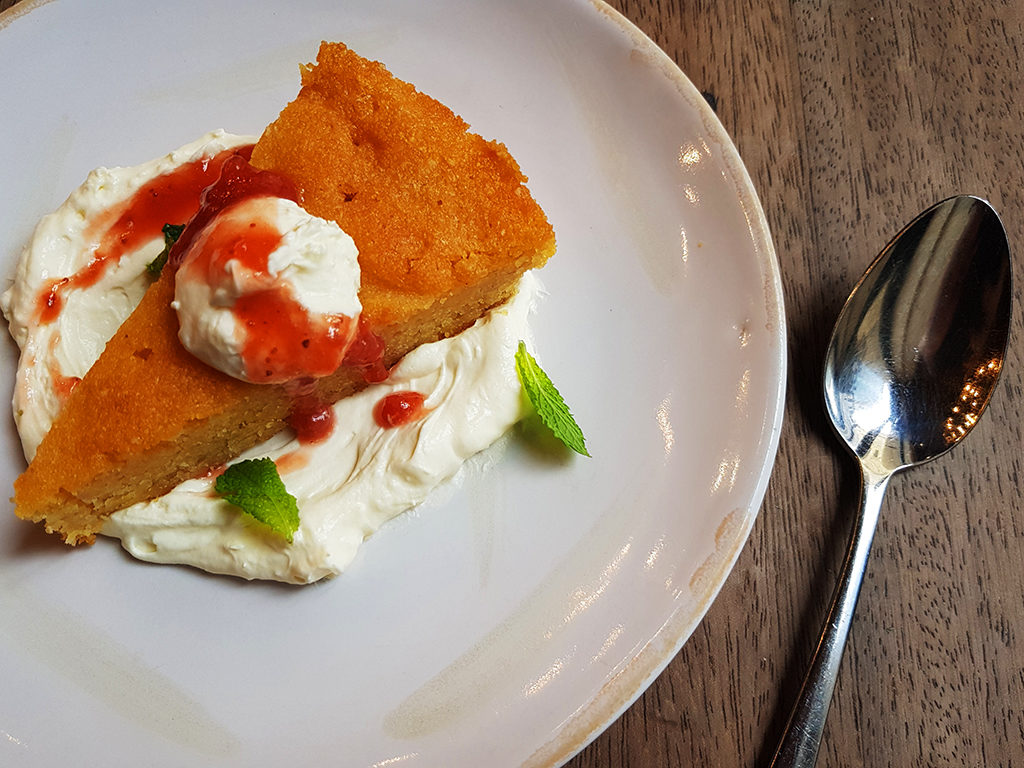 To sum up, our afternoon at Jamie's Italian was a great way to end a busy week. We found the staff to be very attentive, and the building is just gorgeous – like so many of the restaurants on Park Row, if you're into big and imposing bank vault kind of affairs, you'll love Jamie's. Make sure you look up to see the beautiful ceiling!
The super lunch menu offers great value for money, without compromising on taste or quality. I'd definitely recommend Jamie's Italian if you're ever in Leeds and need the perfect spot for an indulgent yet casual lunch date, or a lush working lunch. Thanks so much for inviting us!