I seem to be having a run of good luck with internet competitions this year! First there was the beautiful hair flower from the Little Vegas Wedding blog and Little Asian Sweatshop, then the Cohorted and Urban Decay win… now it's Birchbox, with a Benefit It's Potent! Eye Cream. I received a sample of this fabulous eye cream in my September beauty box, and absolutely loved it. I was thrilled to win a competition on Instagram where you had to guess the number of samples in a vase to win a full size version of It's Potent!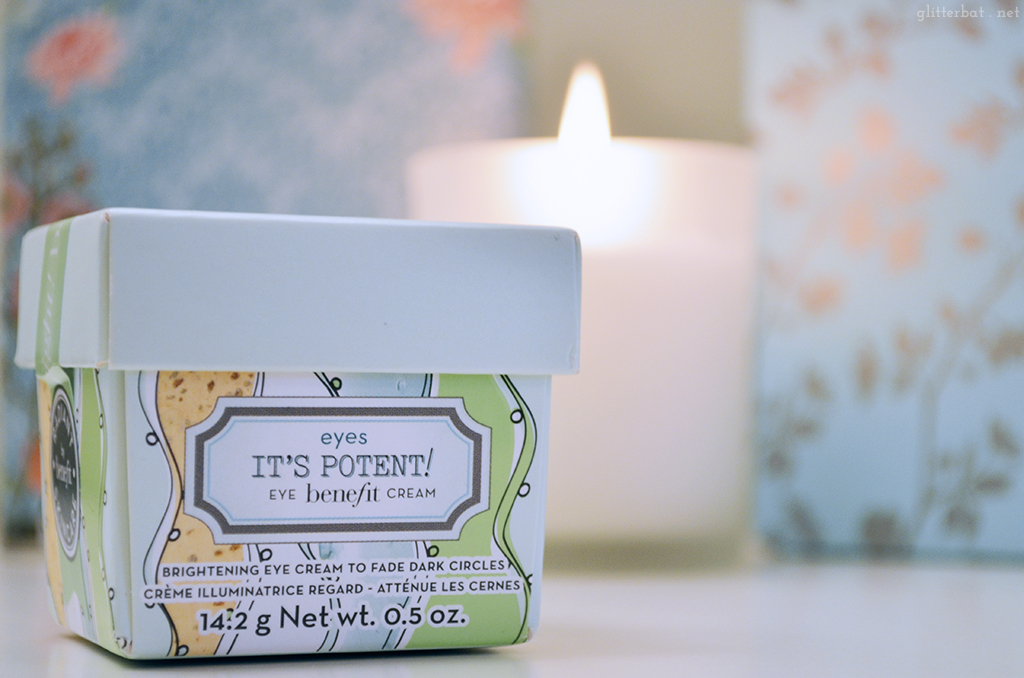 The Benefit It's Potent! eye cream comes in a beautiful little pastel blue and green box, much like the rest of the b.right skincare range. I think this packaging is really pretty, and it looks and feels expensive. A good thing, considering that the RRP of It's Potent is around the £25 mark, so it's not exactly a cheap product now is it?
Inside, there is a blue toned glass jar with a cork-effect lid. It's very vintage-y (like a lot of Benefit stuff) and it looks lovely on my dressing table. It's Potent! says that it fades dark circles, and helps smooth fine lines for brighter, younger-looking eyes. It also "contains a peptide complex known to help restore elasticity & firmness, a blend of hydrating botanical extracts and loquat extract, known to help protect the skin from free radical damage" – sounds very impressive, but what the heck is loquat extract? Don't worry, I Googled it so you don't have to. Turns out loquat leaves are detoxifying, and can help fight skin redness. Sounds good to me!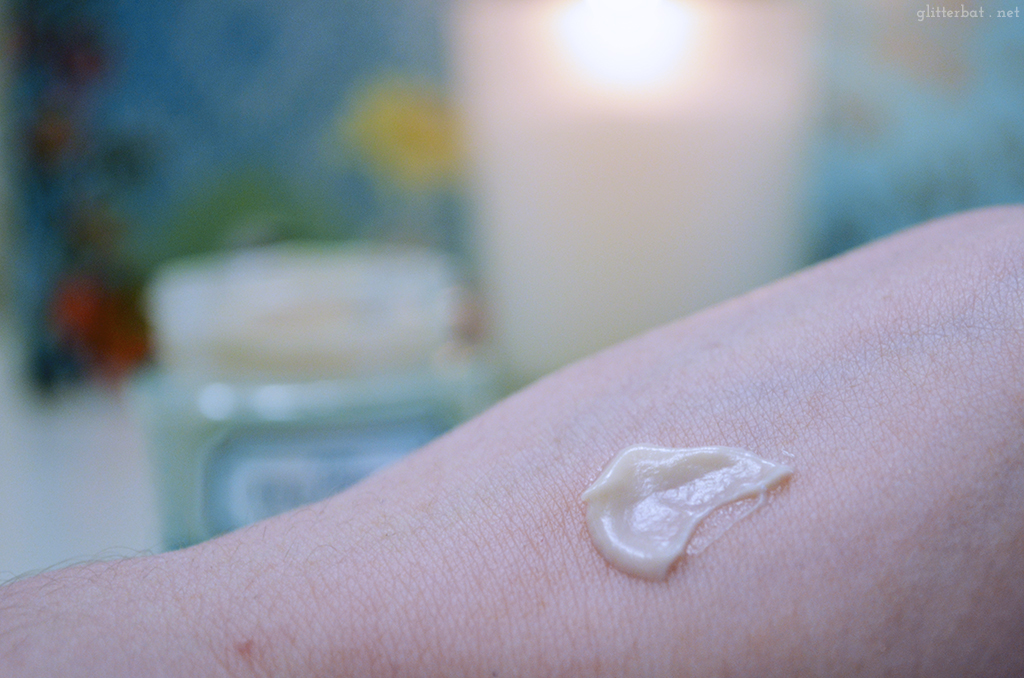 Overall, I really like the Benefit It's Potent! eye cream. Although the formula is thick, it melts into the skin really quickly and doesn't feel greasy or heavy. You really don't have to use much at all – a little dab on the ring finger patted in is perfect. I've been using the little sample daily since the end of September, and have only just run out of it – this new jar has come at the perfect time! As far as fading dark circles goes, I do think it has improved mine – I guess I'll see how I go over the course of this jar? It should last me a long time, that's for sure!
Have you tried any of the Benefit skin care range?