When I heard on Twitter that Millies Leeds were celebrating their sixth birthday with a fun-packed festive shopping evening, I knew that a) I had to go and b) it would be the perfect opportunity for a long overdue catch up with my gorgeous friend Catherine. I mean, what's not to like about a Christmassy evening of locally sourced food and organic health and beauty products?
We were welcomed with tote bags brimming with goodies and raffle tickets for a chance to win hampers full of incredible food and beauty products. The evening was full of mince pies, mulled wine, food tasting and (most excitingly) excellent vegan cookery demos from Little Miss Meat-Free. I've blogged about the excellent demo we witnessed over at my food blog Geek Eats, so do head over there if a chestnut, orange and sage Wellington tickles your fancy! I loved the festive range of baked goods and cheeses – I took a Christmas Tiffin home for Dan and it was gone in about 20 seconds flat. I didn't even get a taste, how rude!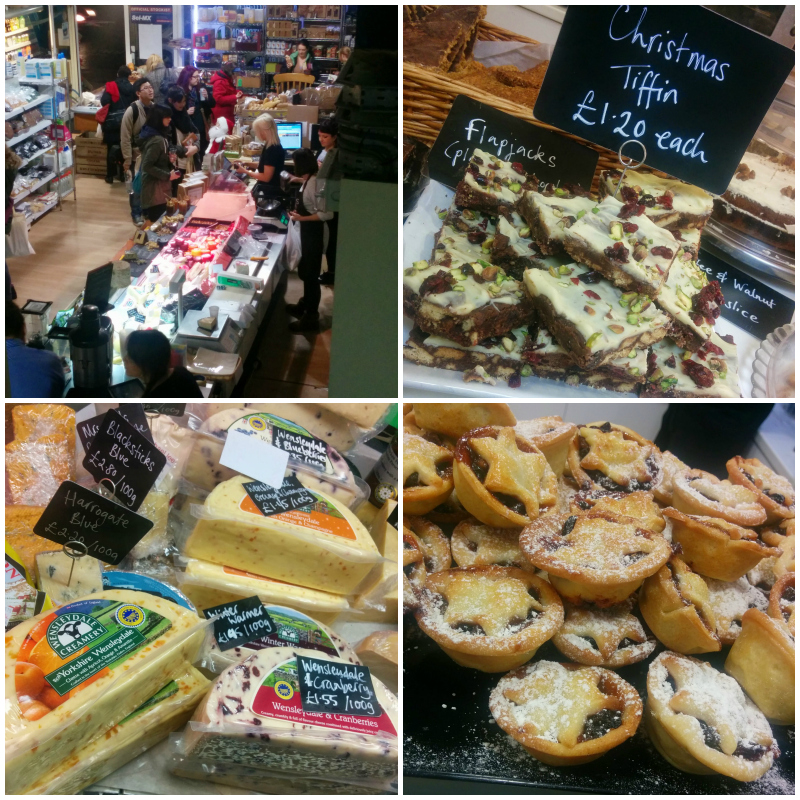 There was a 10% discount on everything in store, so I took the opportunity to buy a Burt's Bees almond and milk hand cream – my hands are so unhappy right now it's unreal, and I'm getting increasingly frustrated trying to sort them out. I think it's a combination of my history with eczema, the colder weather and generally feeling run down, but it's so bad… argh. I'll save this for another post, hopefully one where I can say "Yes! Burt's Bees hand cream has saved me!" but really… my hands are making me miserable. Especially the fact that I've had to take my wedding ring off for a bit because my skin is just so red and angry… I could just cry with it.
Post-Millies, we took it upon ourselves to head to Trinity Kitchen for some dinner… Even though the temporary pitches were tempting, we decided to go with permanent fixture Pho and their lovely Vietnamese street food. We shared a starter of veggie spring rolls, and I had the chicken Pho Xao – flat rice noodles with crunchy veg and chicken and peanuts… it was sooo good.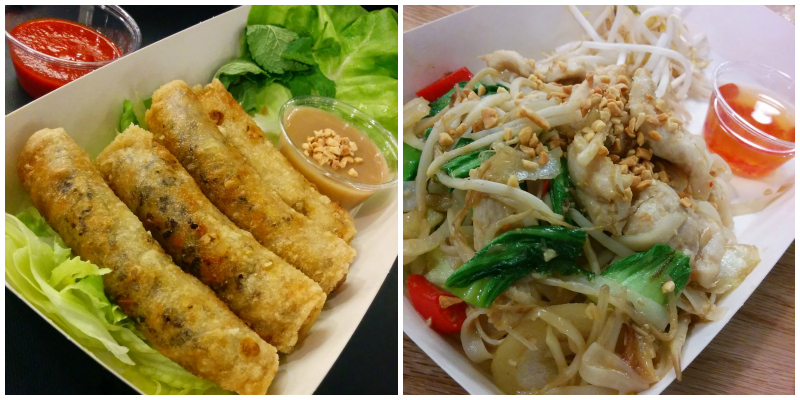 My Millies tote bag was packed with exciting bits and bobs, including vitamin supplements and tasty snacks. I loved the spicy chipotle soya and corn thins (Friday post-teaching snack, sorted!) and am looking forward to trying the Brazil nut and cherry paleo bar.
Thanks so much to Millies for a lovely evening – it was great to catch up with Catherine as we've both been so busy and rubbish with work lately, this was the perfect excuse for a get together. Congratulations on your sixth birthday!