Okay – with November mostly gone and December looming I'm willing to accept that it's beginning to look a hell of a lot like Christmas. I know some people get really stressed out by the concept of doing secret Santa, but I actually enjoy it – is that weird? I was absolutely thrilled to be asked by the magical elves at Talented Talkers to take part in the #GeorgeSecretSanta with George at Asda. A selection of bloggers were paired up with secret Santas, and given the task of stalking social media and using the nifty George gift finder to help us choose gifts for our lucky recipients. I absolutely loved stalking my partner – she's very, very talented and (I think anyway) she has a clear aesthetic, which made choosing for her an absolute dream. I really hope she likes her gifts!
So what did my santa choose for me? Well… when my parcel arrived the first thing I saw was the letter J cushion from the George Home range. It's such a cute size, not too big – love it! The backdrop on these photos was the second thing I spotted – a huge plush red fleece throw, perfect for nesting and snuggling on these colder winter nights.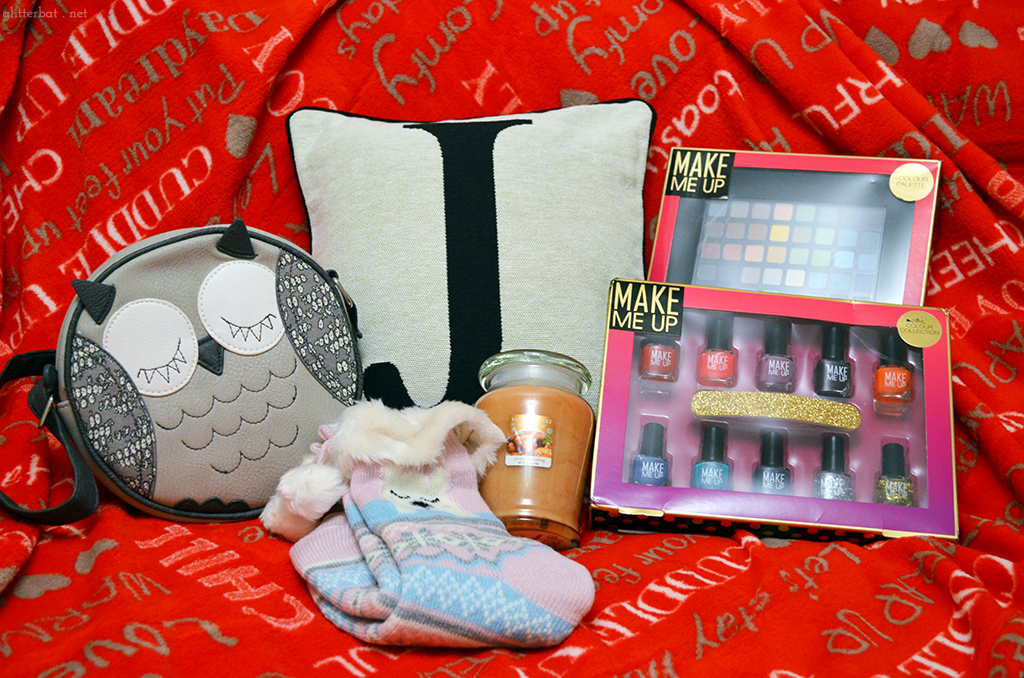 Speaking of nesting… Super soft fuzzy socks with fur trim and pom poms?! I have a weakness for loungewear, and am rarely found without toasty soft socks. These are adorable, exactly the kind of cutesy socks I would go for myself. Nice work Santa!
The huge eyeshadow palette and nail polish collection are really neat – I'm sure I'm going to have loads of fun playing around with these. I also got this cute owl handbag – it's such a sweet design. I truly believe you can never have too many cute little handbags.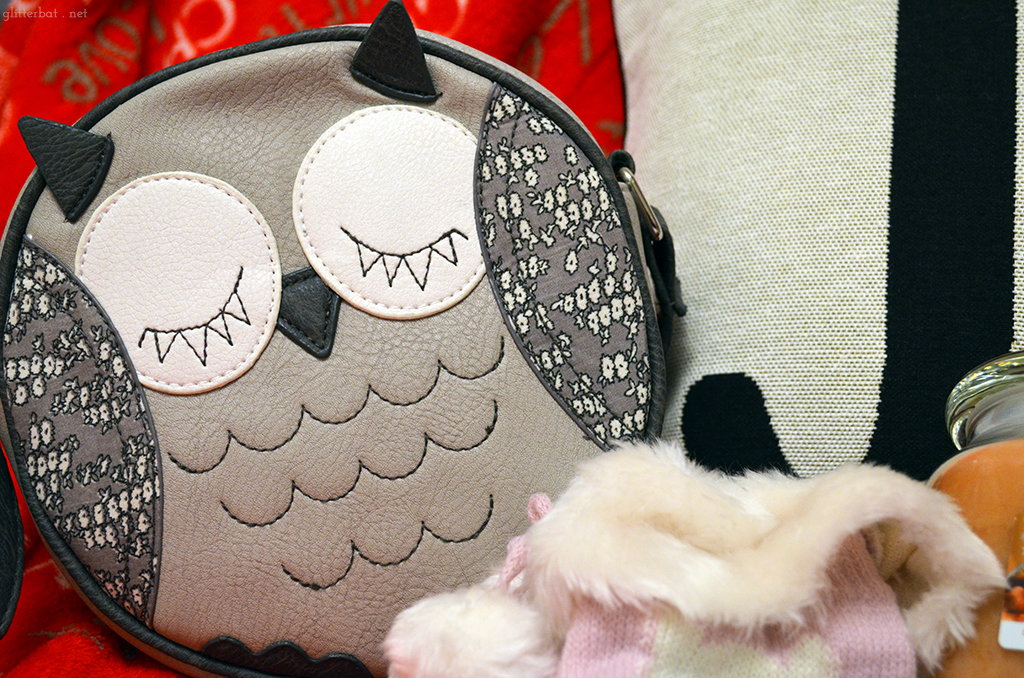 Last but not least is this fab large jar Yankee Candle in the Christmas Baking scent. It's the perfect mix of spicy and sweet, I love burning cinammony sugary scents at this time of year, and this one is no exception.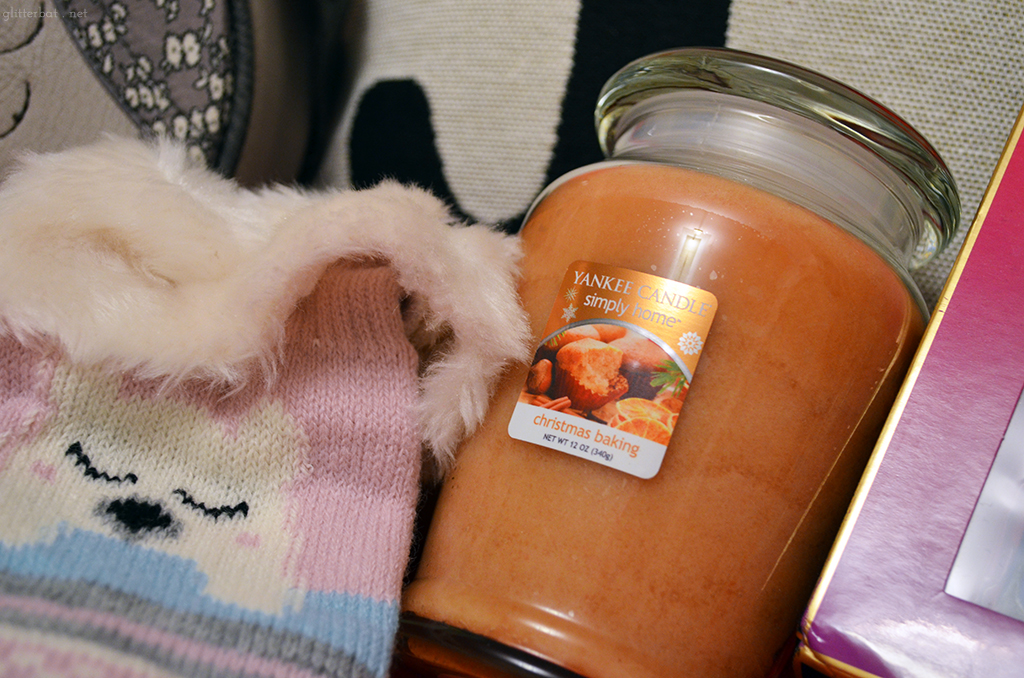 I love everything my secret Santa picked for me – they did such a good job! Thanks so much to George and Talented Talkers for getting me involved with this campaign – I had a blast! And of course, thanks so much to my sneaky secret Santa, whoever you might be!