At the very beginnning of the month, Dan and I enjoyed a fab visit to Liverpool for the weekend, courtesy of the lovely folks at Travelodge. Before we start, I've got to admit that Liverpool was not at the top of my places to go bucket list… I'm not quite sure what I expected, but I didn't expect that I would enjoy it as much as I did!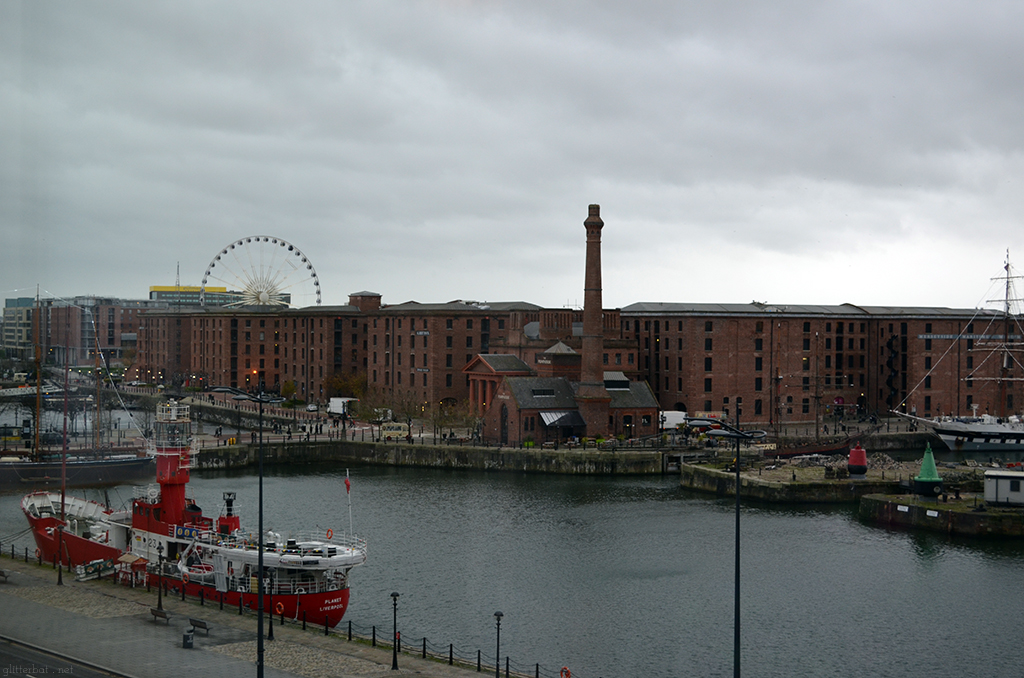 After finishing work on a Friday evening and battling through Storm Desmond in our shiny new Civic, we arrived at Liverpool Central The Strand Travelodge at around half past nine. We were absolutely knackered following a horrendous couple of weeks, so we decided to be a little bit unadventurous and took advantage of the Travelodge bar. Five beers for fifteen quid? That sounds like a plan! Luckily for the pair of us, Travelodge also sell pizzas now (this was a major revelation for me!) so we ordered a cheeky pepperoni and fell asleep watching Father Ted.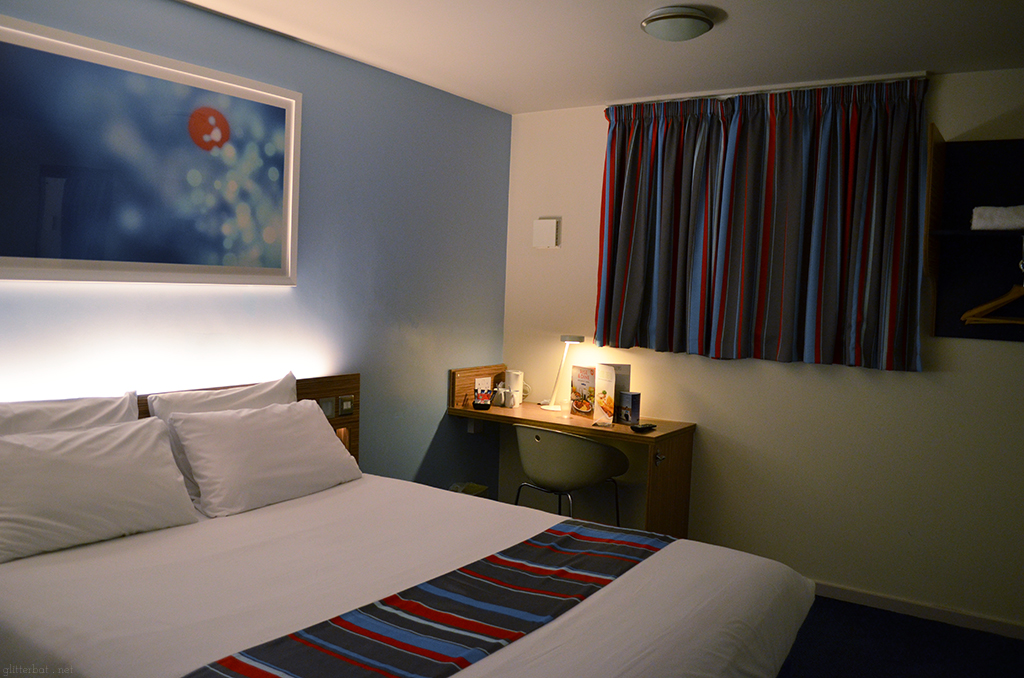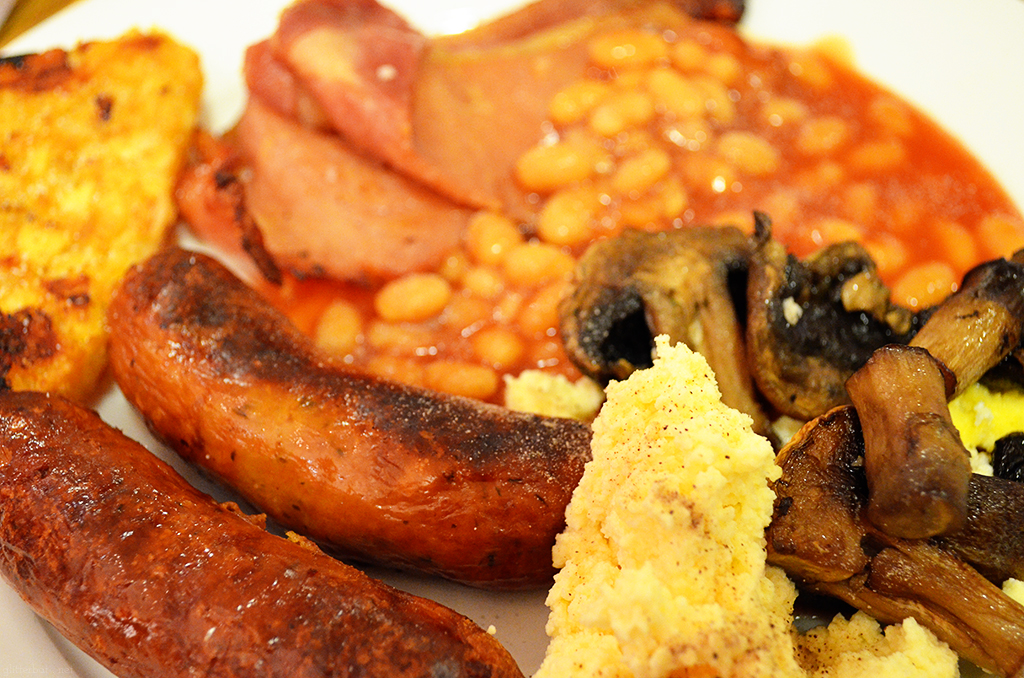 On Saturday morning I woke up bright and early, had a gloriously hot shower and indulged in the rather tasty buffet breakfast. Once we were suitably stuffed with fried deliciousness and Nutella, Dan and I took a bracing walk around Albert Dock before hitting the Tate for a bit of culture. I really loved the collection of work by Eduardo Paolozzi – unsurprisingly perhaps. I'm particularly in love with the collection of gorgeous late 40's/early 50's collages full of atomic promise, kitsch and surrealism.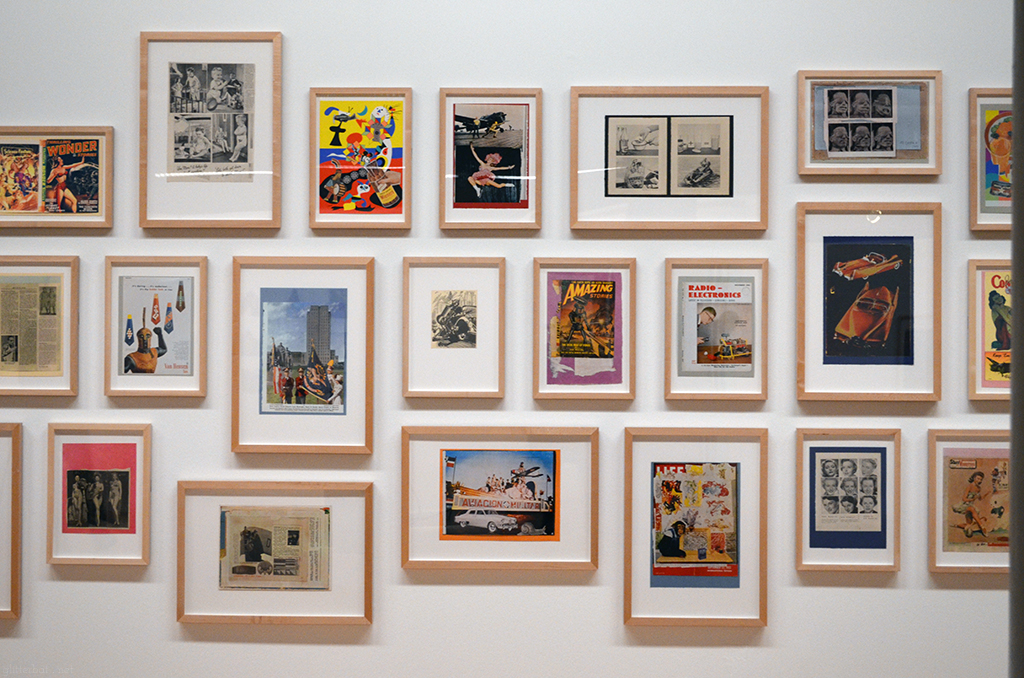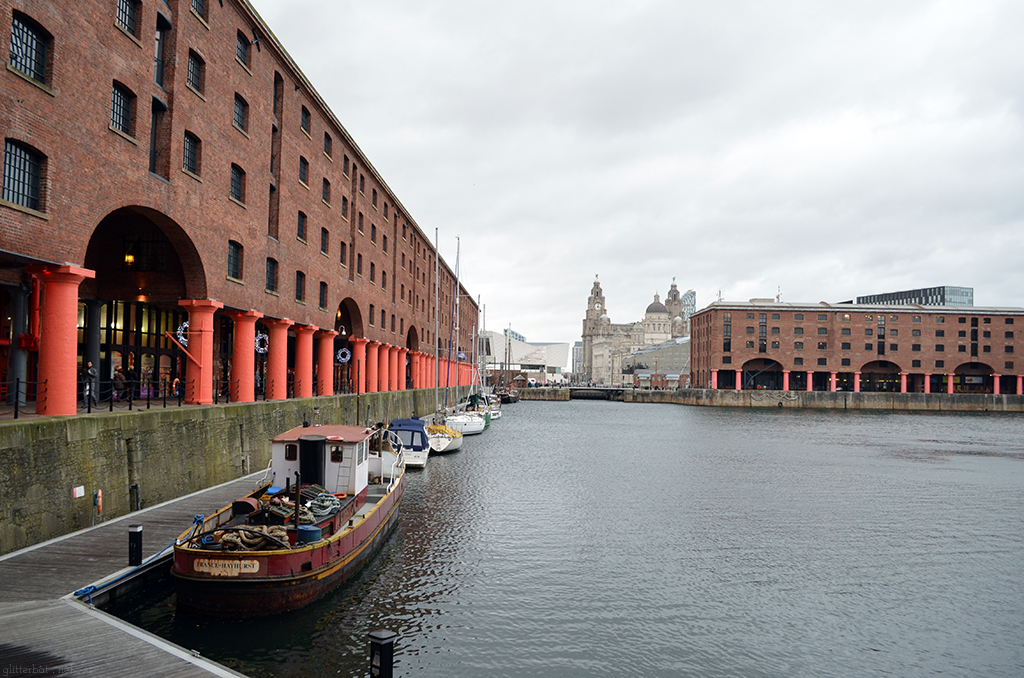 In the afternoon we had a little mosey around the Christmas market, Forever 21 and Liverpool One. Liverpool looks great for shopping, with all the standard big name stores you'd expect, with the bonus of lots of little independents tucked away from the main drag. I picked up a new purse from Forever 21, but that was the extent of my shopping. With Christmas coming up I'm trying to behave myself! Eventually we hit a Mexican street food restaurant for lunch, Lucha Libre on Wood Street. The food was AMAZING. Like, we went back there on Sunday for brunch before we left amazing. It was THAT good. Check out the porn…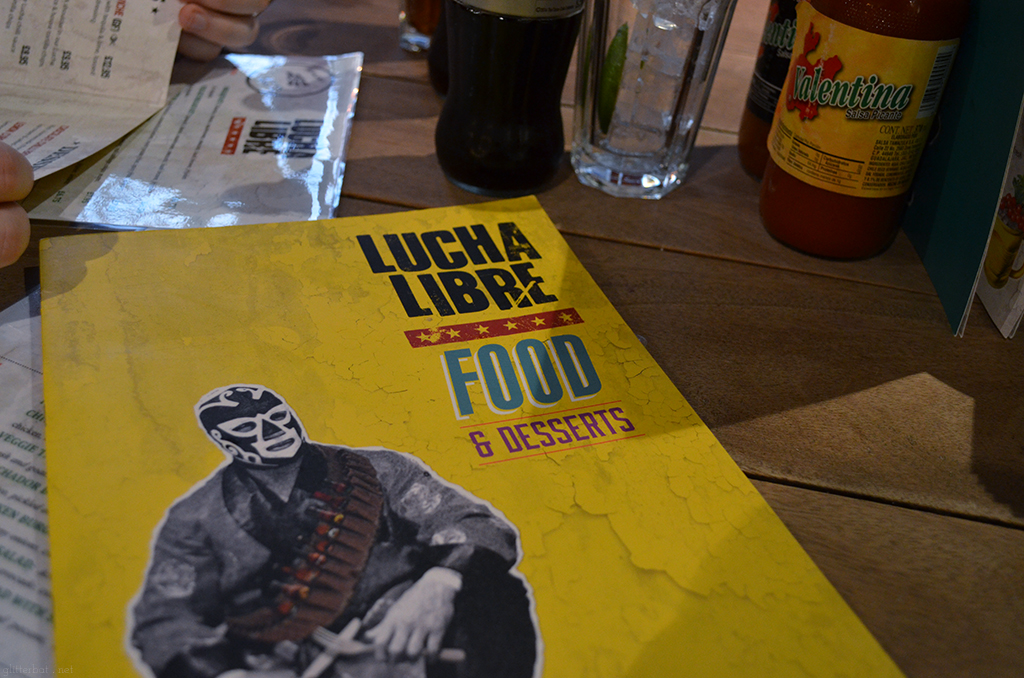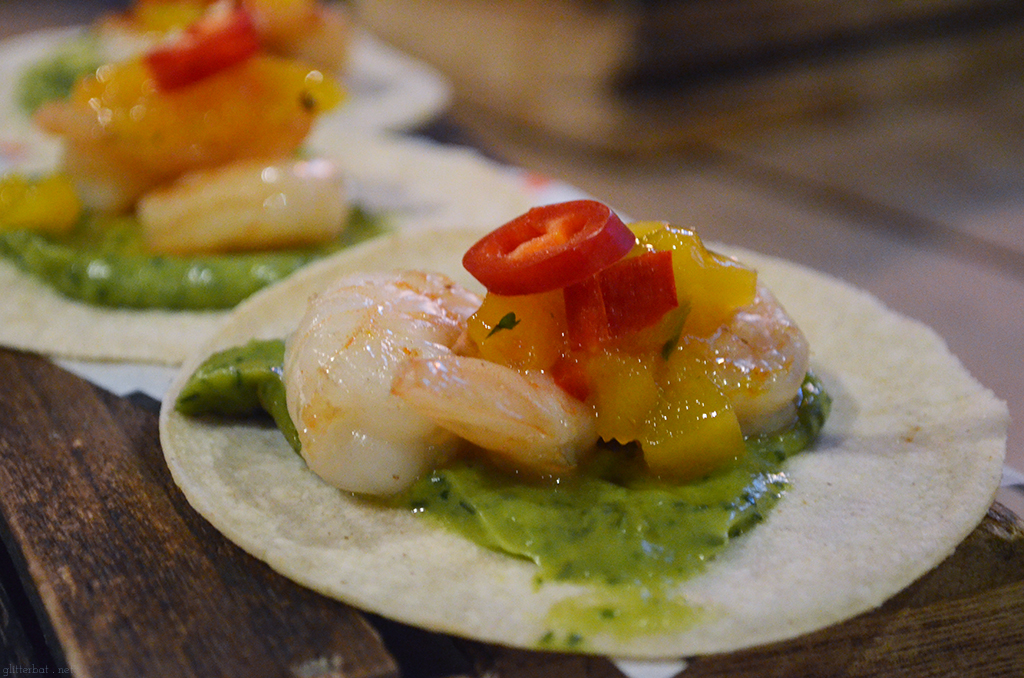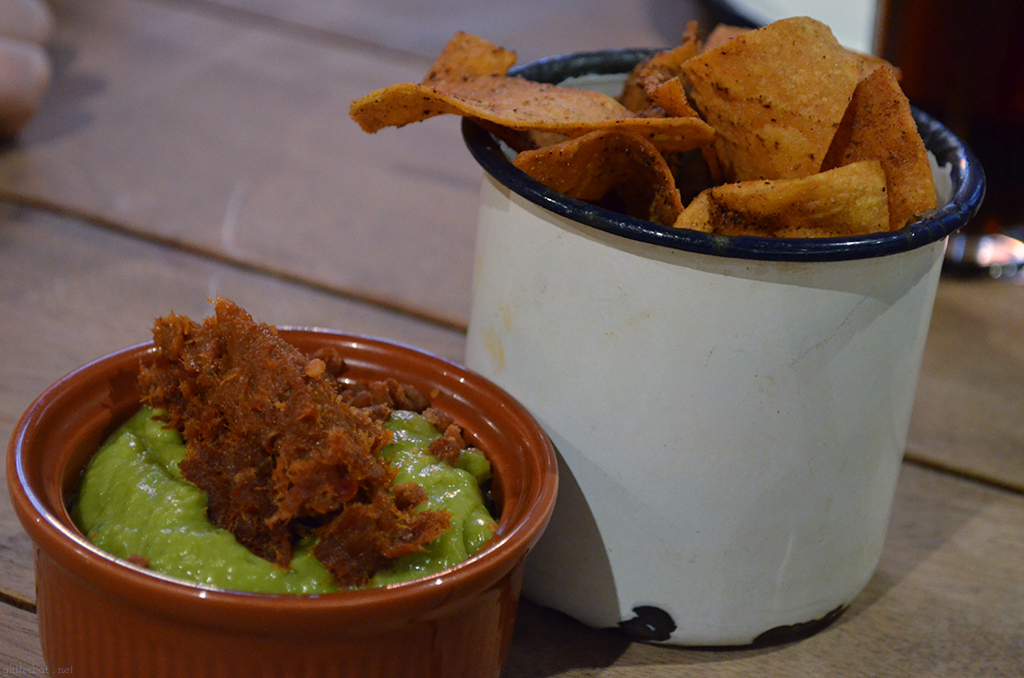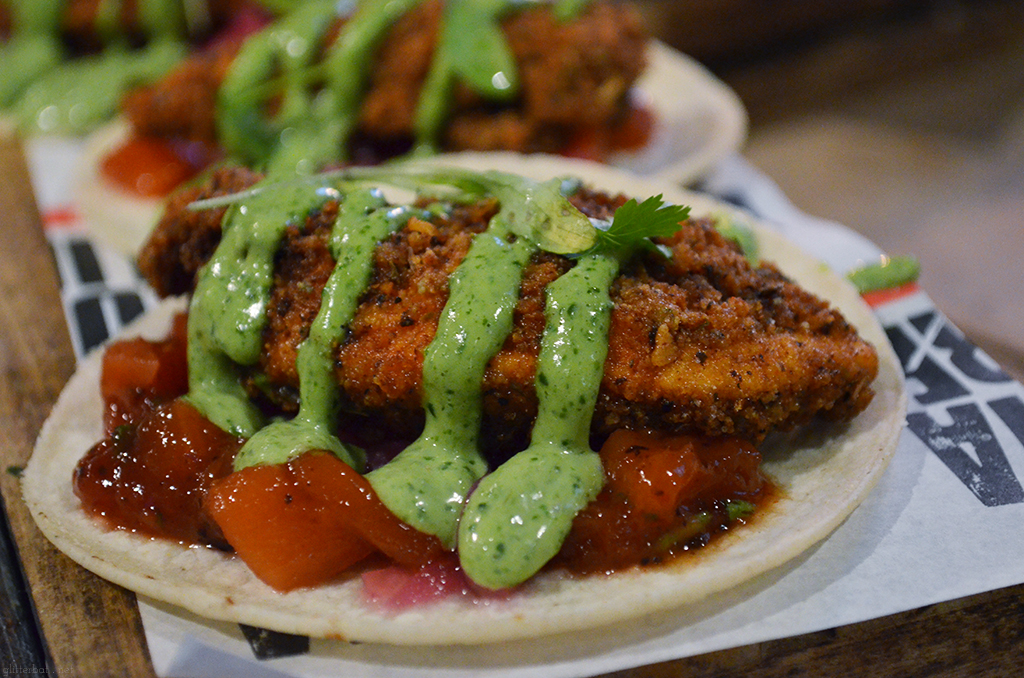 Holy shit. This is a buttermilk fried chicken taco. The coriander cream sauce is like crack. I need this in my face forever please?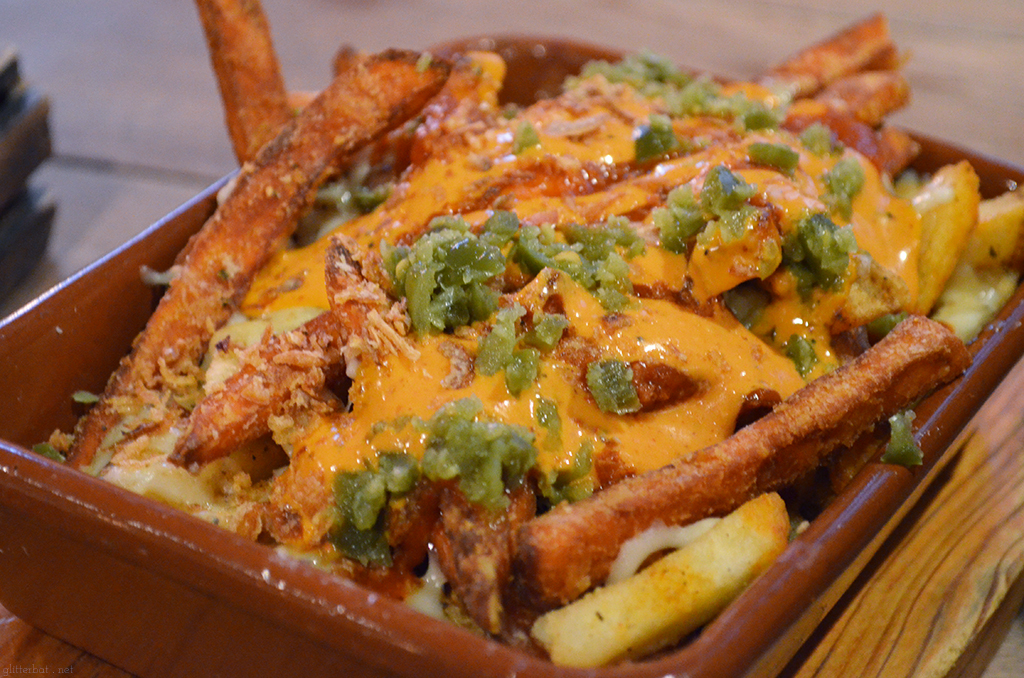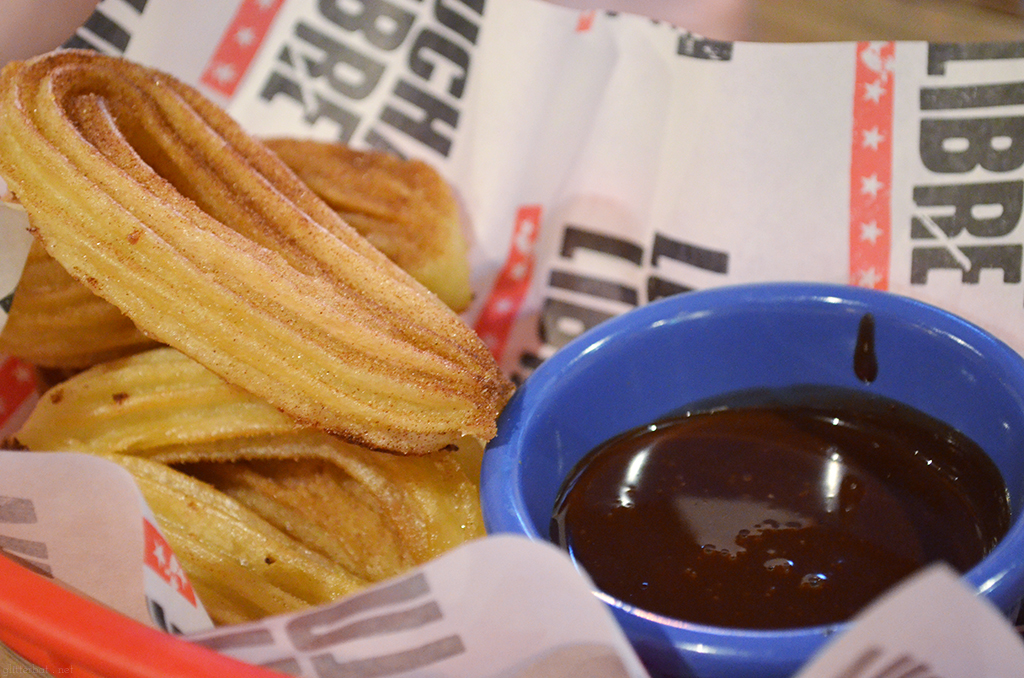 Unnnnf. Right? Thoroughly satisfied, we waddled back to the hotel and semi-dozed semi-watched Come Dine With Me. The bed was so comfortable, it was so nice to just relax and not have anywhere to be or anyone to entertain or anything to do…
Eventually I decided to brave the cold some more and take a little walk around with the camera, in the hopes of catching some of the gorgeous Christmas lights twinkling at night. Quite a bit later on we headed to Byron Burger for dinner, where we both enjoyed ale and the tasty festive special burger. The wind had started to pick up again and it was drizzling as we left, so we ended up back at the hotel to curl up and watch far too much 8 out of 10 Cats does Countdown. Party animals.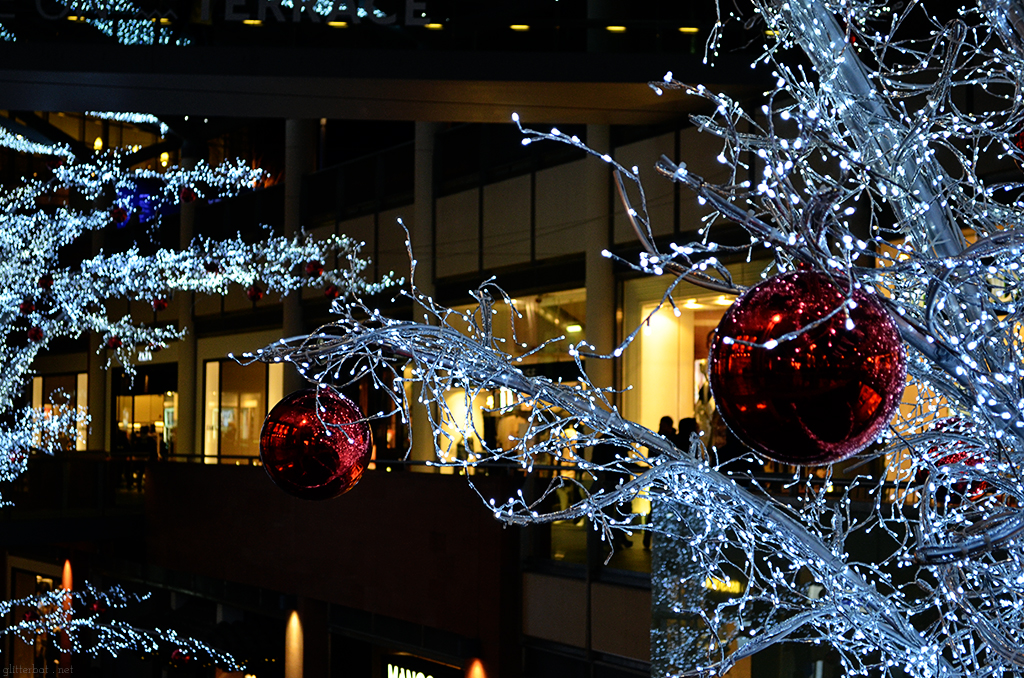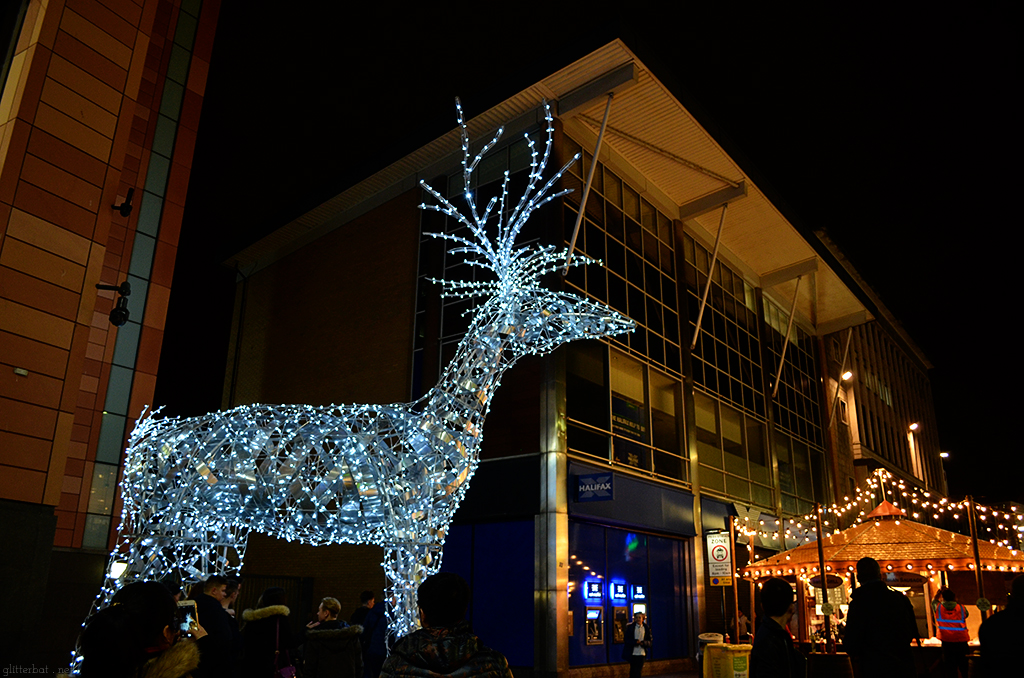 I adore the Christmas lights in Liverpool – they put Leeds to shame! I can't get over this tree made of hearts… through the day it was flicking through all the colours of the rainbow. It's beautiful!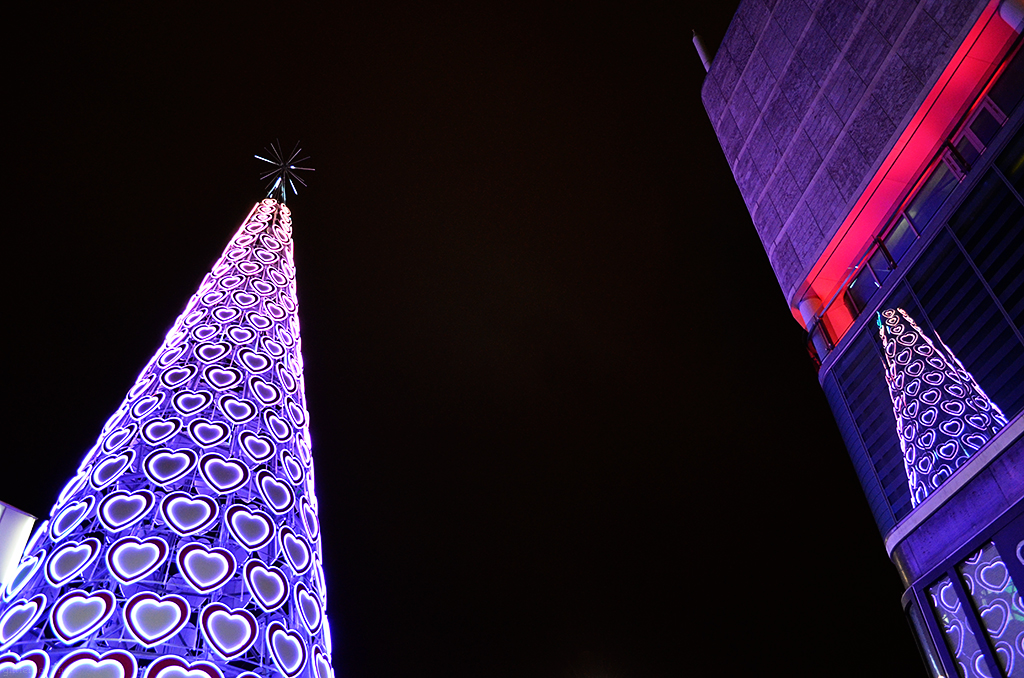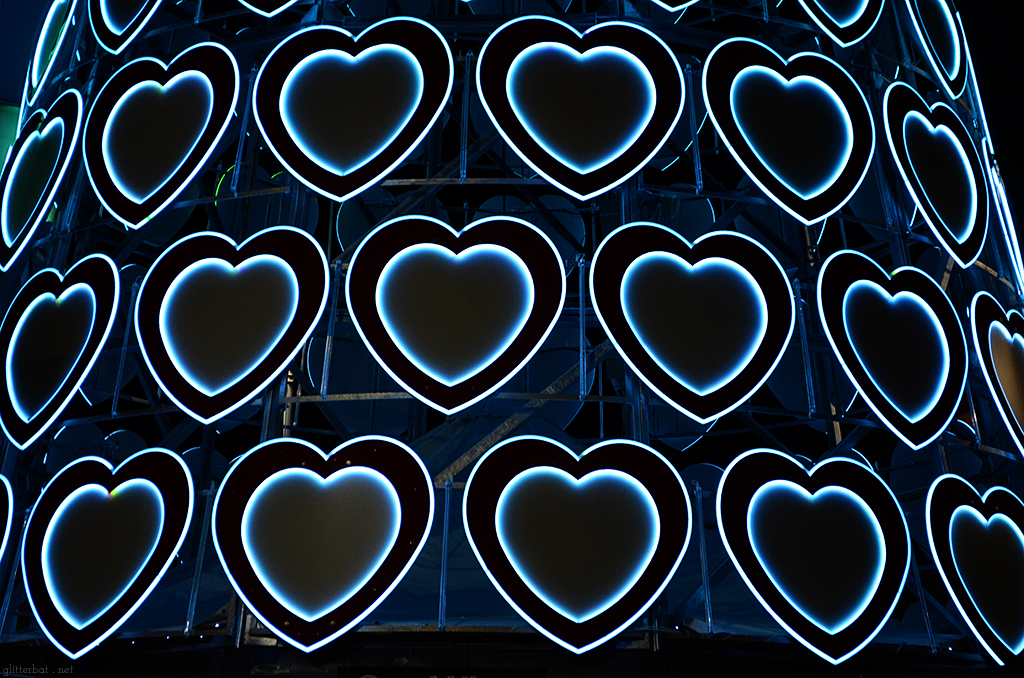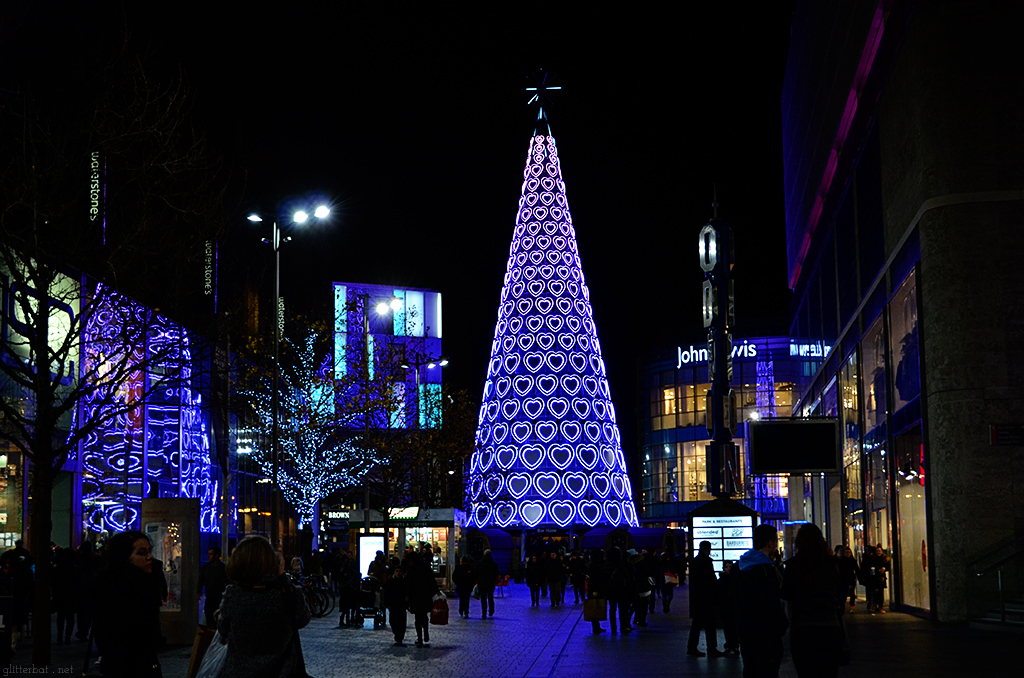 Thanks so much Travelodge for inviting me to stay – I'll definitely be visiting Liverpool again, and I wouldn't hesitate to stay at the same Travelodge. Why? Well, the location was perfect, right in the heart of everywhere I wanted to be. The bed was comfortable and the shower was great, the beers were cold and the breakfast was delicious. You're never going to get "luxury" in a Travelodge, but that's not the point of a Travelodge really is it? It's a base for operations, somewhere clean and comfortable to rest your head between adventures. For me, it was spot on. Watch out Liverpool – I'll be back in the new year I'm sure!