Squeeee! Check out the new Blythe doll release for February 2011, Raspberry Sorbet.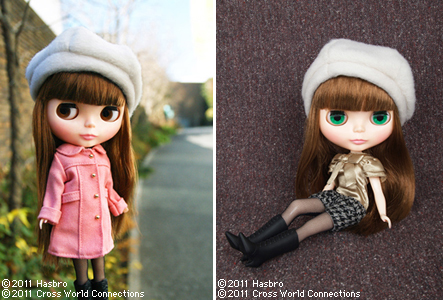 I'm rather liking her outfit. It looks versatile, and I'm in love with her pink coat. I also love her brown eye chips. I'm not really sure that I can justify getting her, what with having two girls awaiting full custom work, and a third nameless girl hanging around the Blythe family.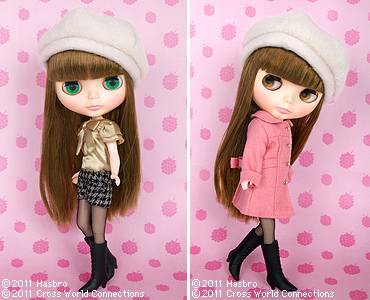 That said, I might look into getting my hands on her stock. The coat is just too cute for words!
Images from blythedoll.com