So… 2015 will mark the sixth annual BlytheCon UK. Seriously though, where is time going? I'd said that last year (Brighton) would be the last one I was involved in planning/running, but in a storm of hype following the incredible success of the Brighton event… guess who got roped into Team BCUK 2015? Yep, that'd be me. I'm excited to be working with Laura Kate, Angela and Leo again, and we've secured an incredibly beautiful venue in London – Chelsea Old Town Hall. My role? Web girl, as ever.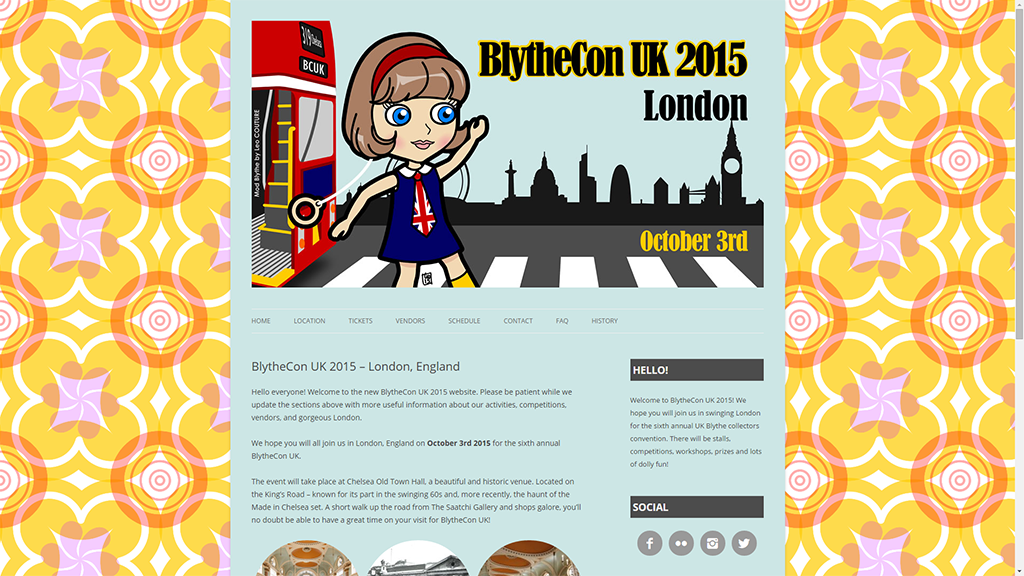 I had all these amazing ideas on how to work with Leo COUTURE's artwork, but ended up plumping for a very simple reworking of last year's design. Leo has totally knocked it out of the park with her Mod Blythe this year – I can't get over the London skyline and the red bus!
BlytheCon UK 2015
Chelsea Old Town Hall, London
October 3rd 2015
Vendor sign ups will open at the weekend (February 1st) and attendee tickets will be going on sale later in the year. We're currently asking for opinions/suggestions on the after party for London, so if this is your bag maybe hit the BlytheCon UK Facebook page and let us know what you think?
Hope to see some of you lovely Blythe-peeps in London!