Last year I bought myself a Diana F+ camera from Lomography, with a magical instant back contraption that allows you to use Fuji Instax Mini film in it. Think Polaroid, but credit card sized and adorable. The little prints you get are wicked, the only problem is to share them online you have to scan them in! I'm notoriously bad for putting things like this off, but I finally pulled my finger out and voilà! Bunch of Instax mini prints to share. Most of the ones I scanned were from my trip to Barcelona last year, but I'm planning a separate post for those. For now, here are a few showing off what this little camera is capable of producing.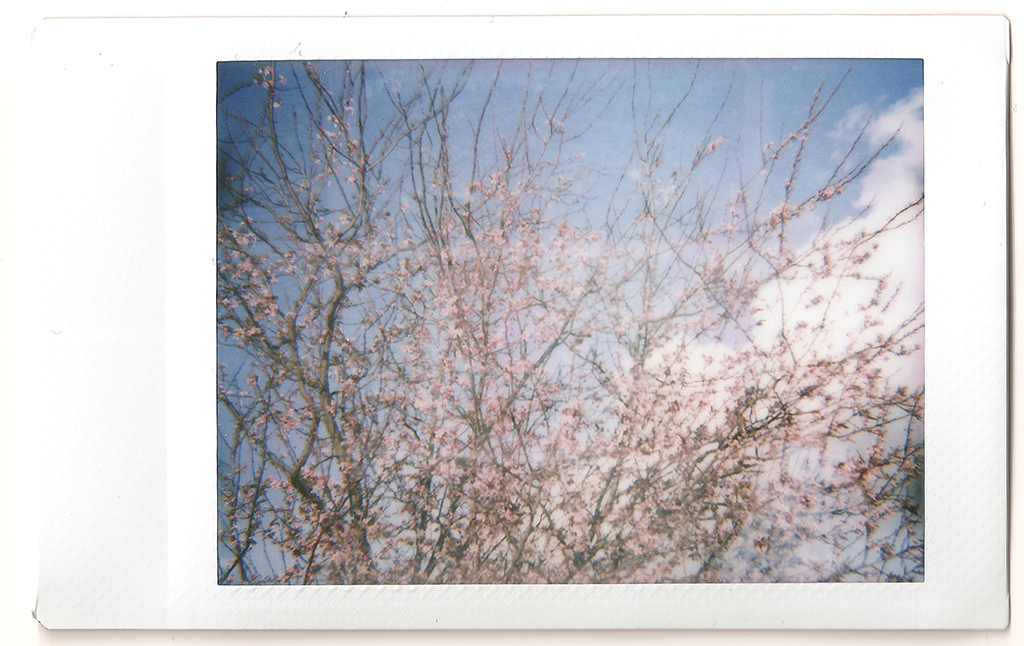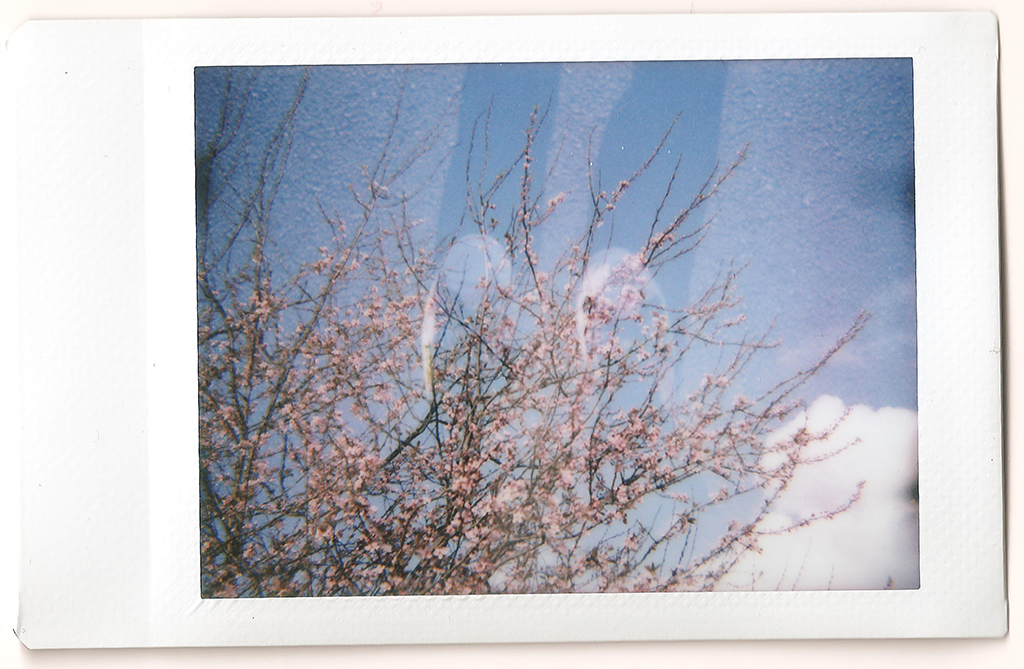 It's great fun to play around with. A bit tricky to get used to, unpredictable, and very light hungry… but you get the thrill of holding a physical photograph in your hands within seconds. And you can play around with cool multiple exposures like the blossom/shoes shot above.
I already had a fisheye lens for the Diana F+ which has made for some fun shots. It's much easier using it as intended than using it with the Nikon fit adapter and a DSLR!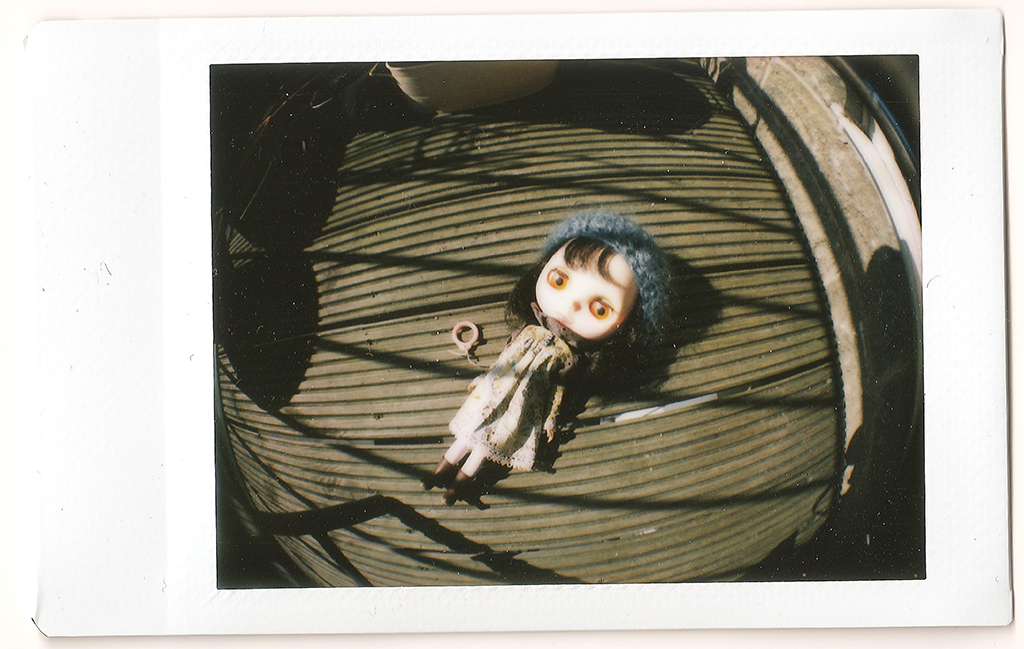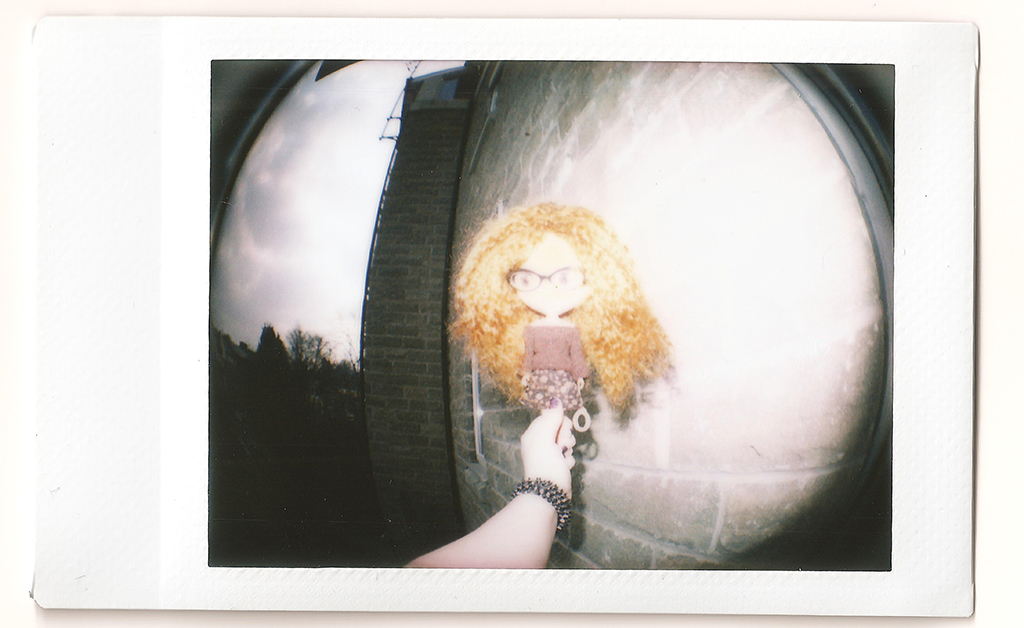 The Diana F+ is usually meant for 120mm square format film, and I've actually got a bunch of rolls sitting around waiting to be developed. I should really get a move on with that. There's at least one roll from a wedding I went to last summer, and it'd be really nice to see how those turned out. I told you I'm notoriously bad at getting on with things like this…
One last scan of my lovely Kenner Blythe doll, Pipistrelle. I'm going to make a brew and write up the Barcelona/Instax post now. No more putting fun stuff off for ages. April resolution!