As promised, here are the Instax mini scans from my trip to Barcelona last year. Weirdly, today marks exactly one year since we went. There are a whole load more behind the cut (wow, LiveJournal days coming back to me there!) and now I'm absolutely aching to go back to Barcelona…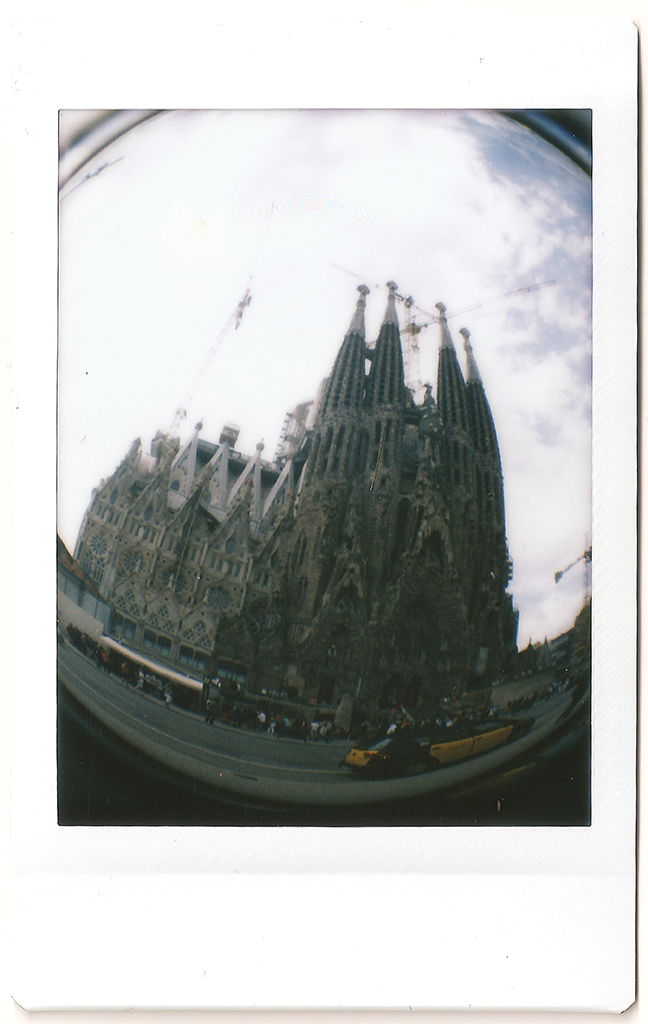 Of course, we visited Sagrada Família – I love how this one turned out. The fisheye lens for the Diana is really nice.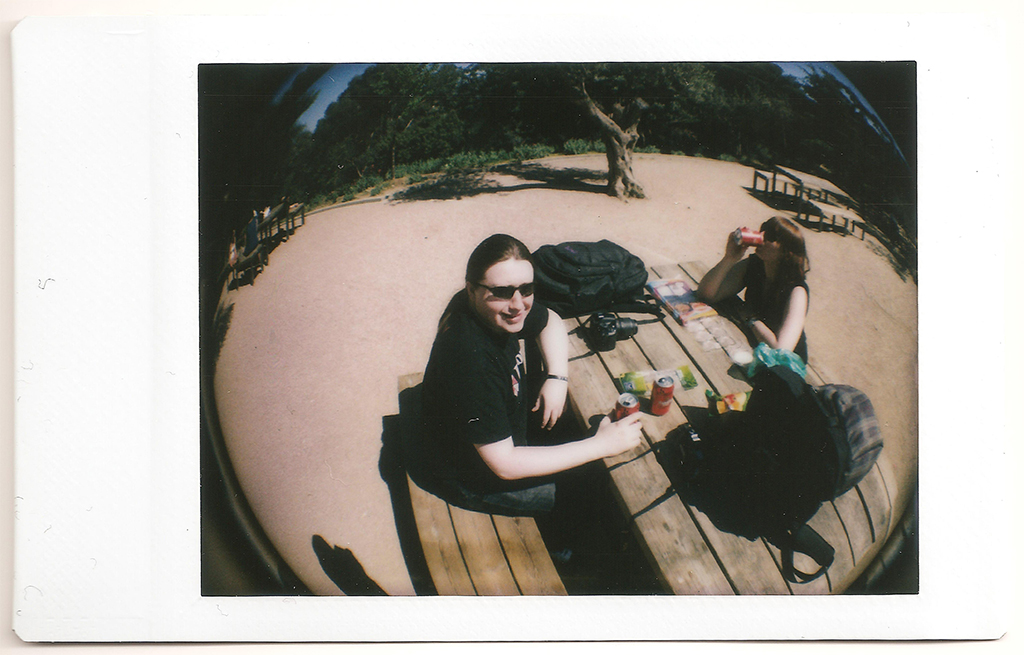 Dan and Catherine – picnic in Park Güell. We bought a bunch of snacks and beer and hung out in the park for ages spying on the beautiful architecture and plants. The view across Barcelona from the park is worth the trip alone.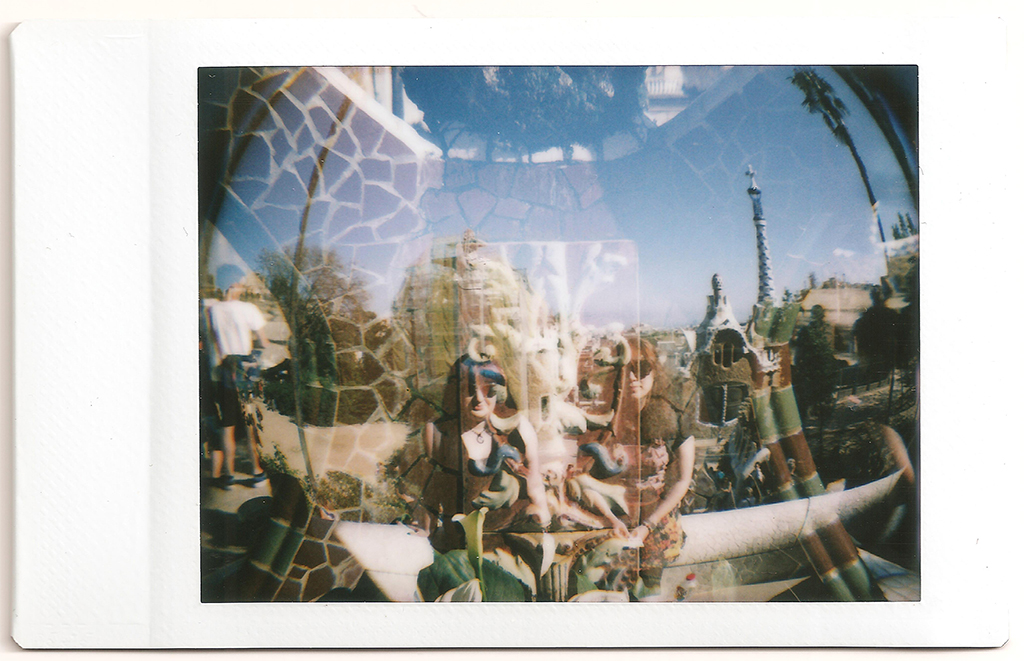 Me and Catherine – double exposure fun in Park Güell.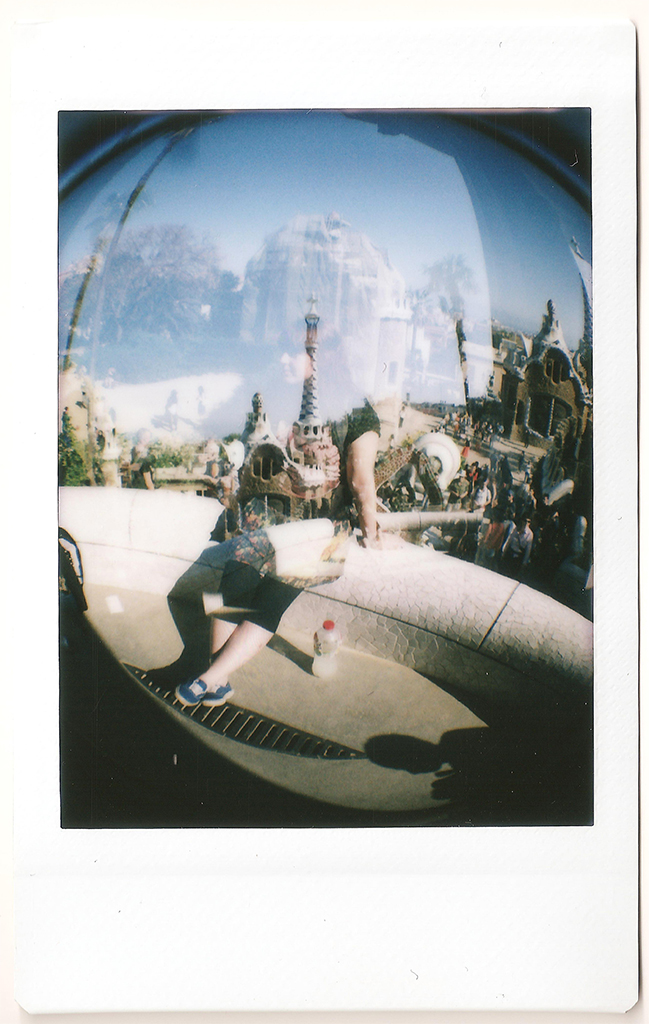 Catherine – more double exposure fun in Park Güell. There are so many beautiful buildings and bits of tilework… We spent a full day there and definitely didn't see everything.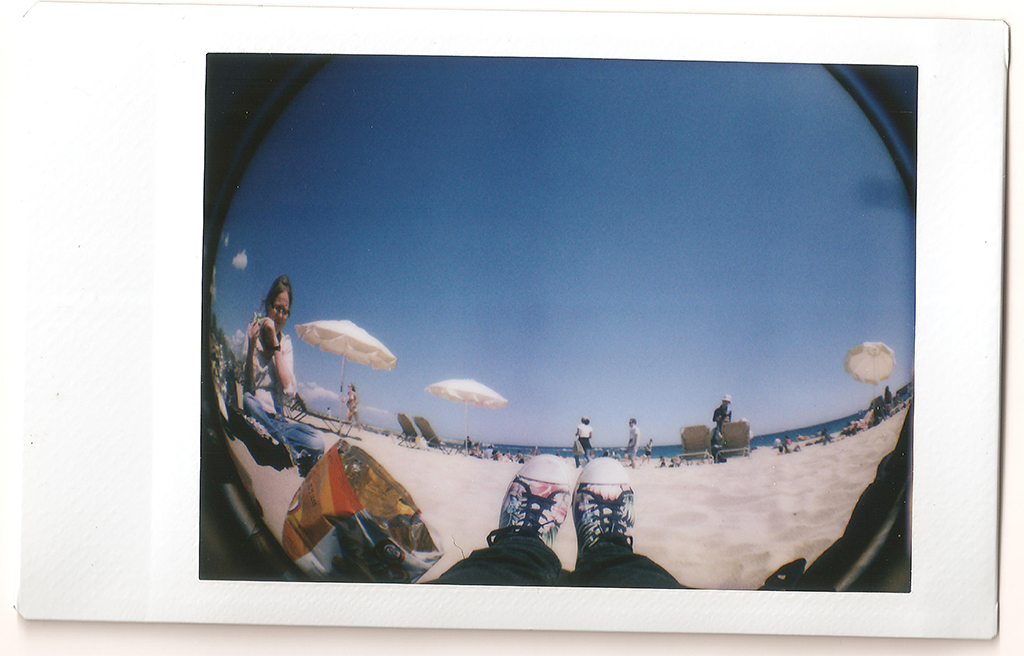 Fisheye shoes on the beach.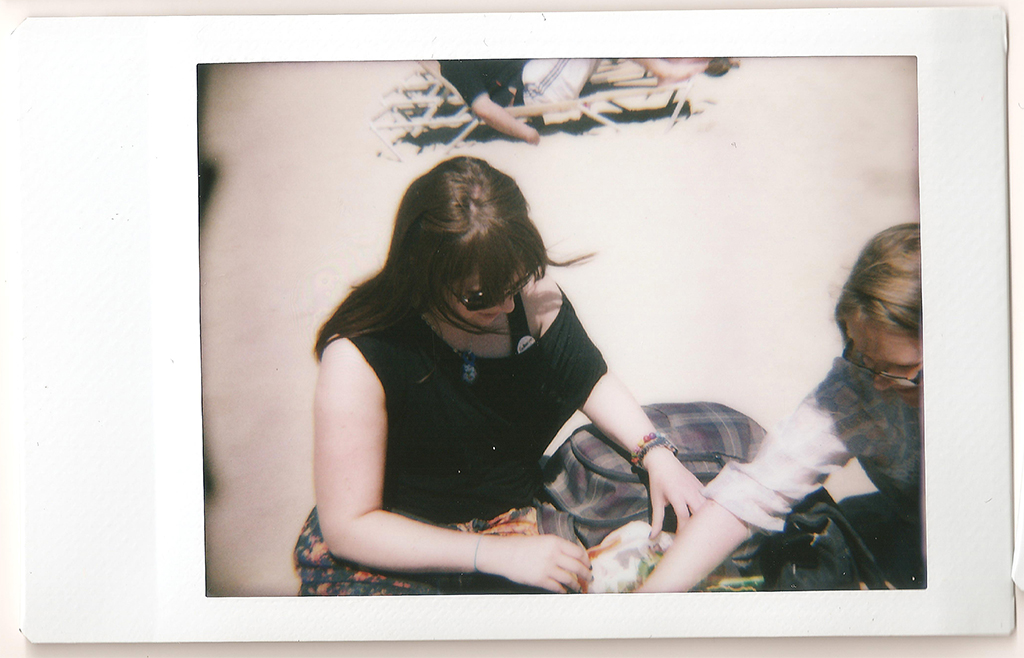 Catherine and Lucia.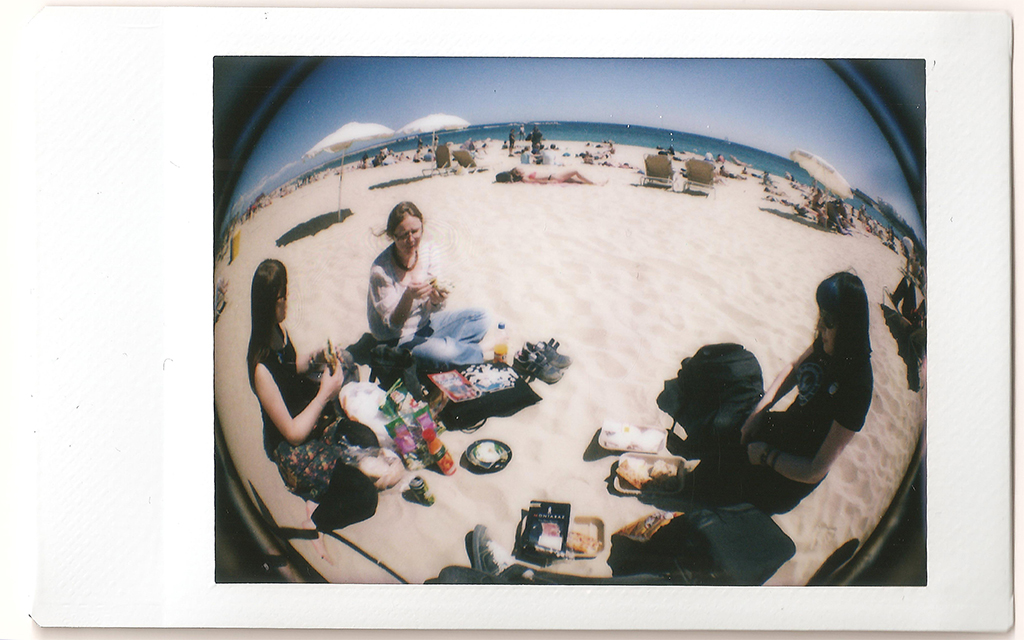 Beach picnic break from BlytheCon – Catherine, Lucia and me. Another little "buy loads of snacks and beer" picnic – the best kind.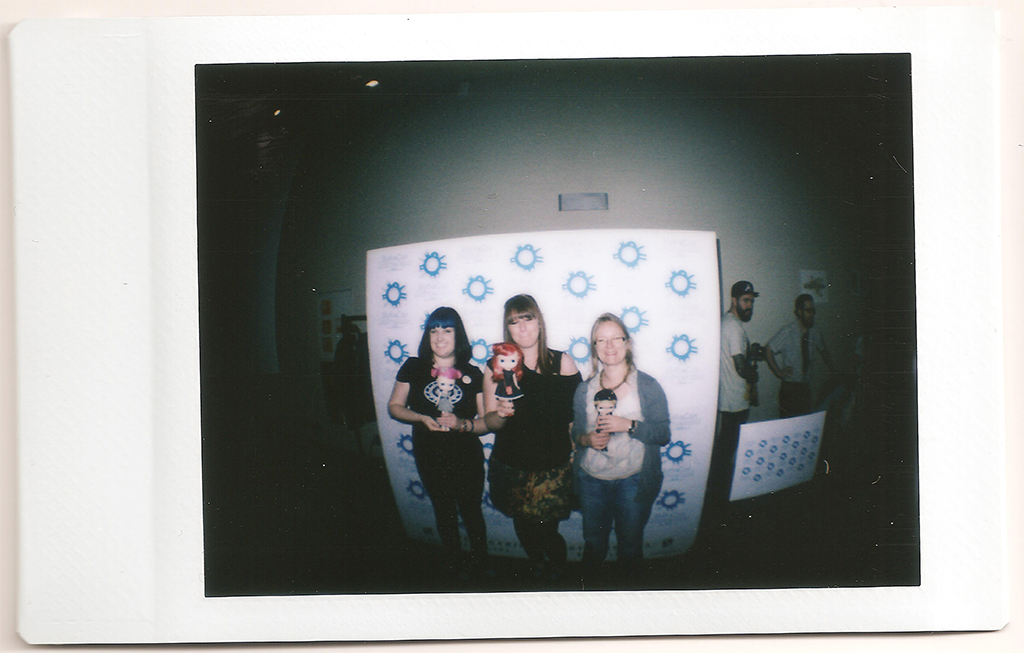 Me, Catherine and Lucia at BlytheCon Barcelona.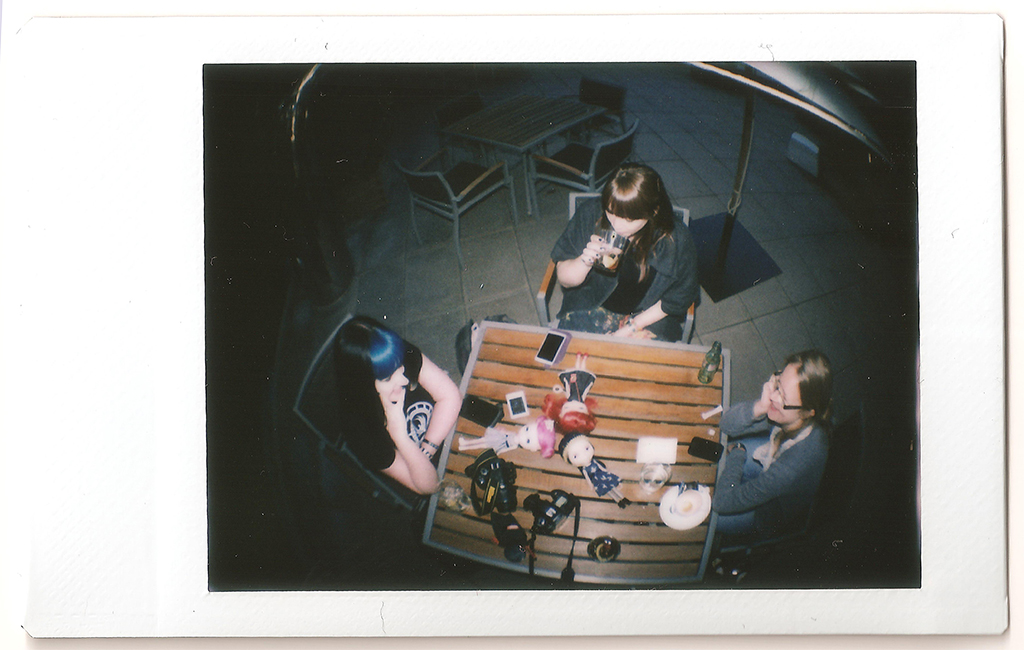 Me, Catherine and Lucia – BlytheCon Barcelona drinks break. Forgot I'd got blue/turquoise hair going on last year…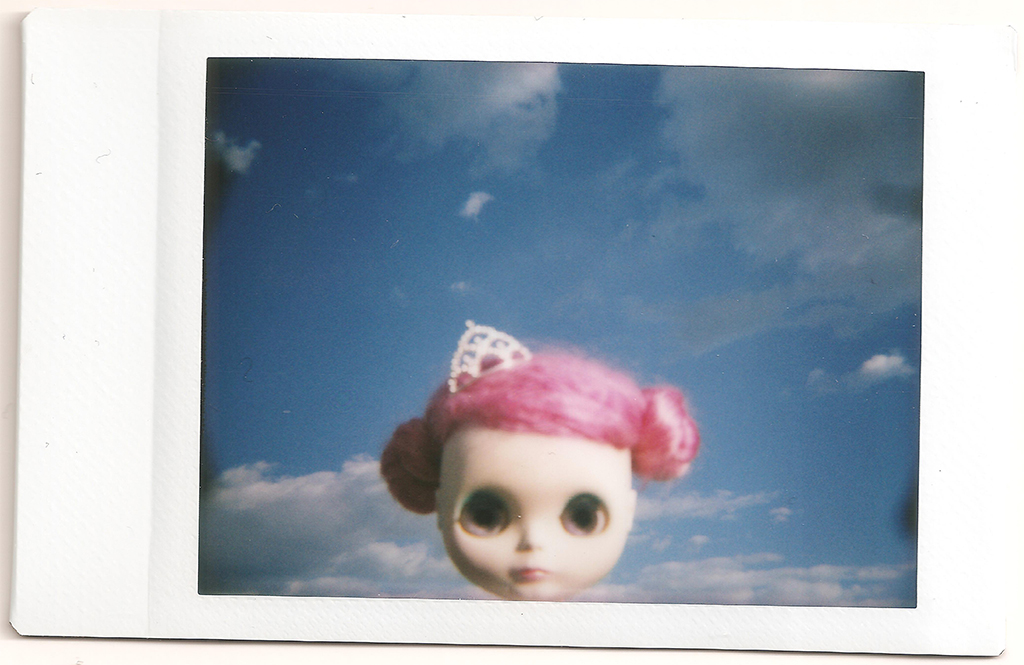 Lux – the lucky Blythe from my girls who got to travel.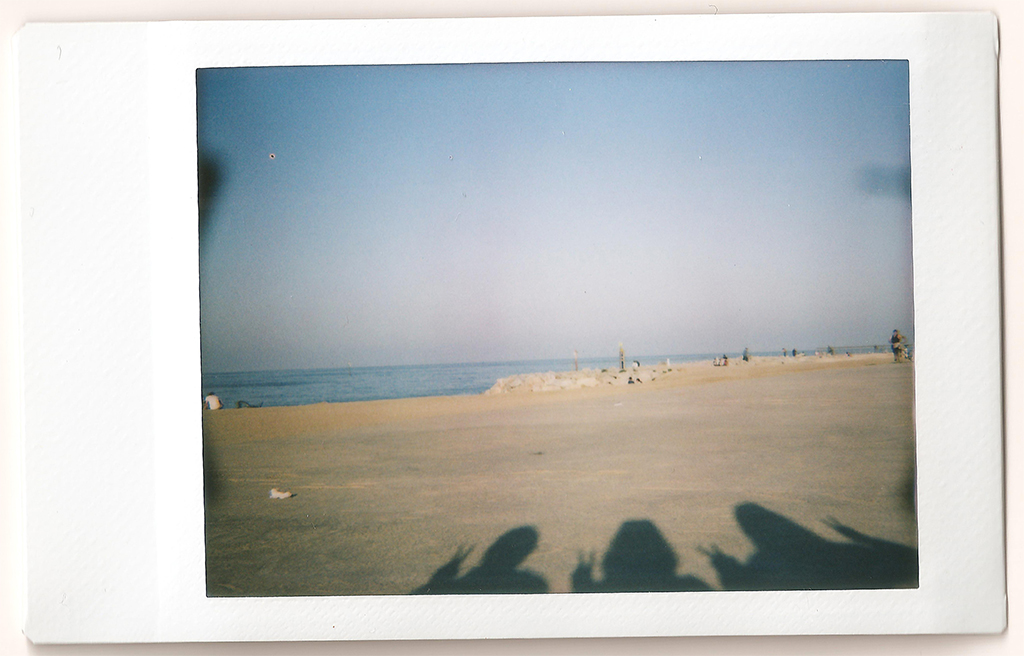 Beach shadows – guessing L-R is Dan, me and Catherine?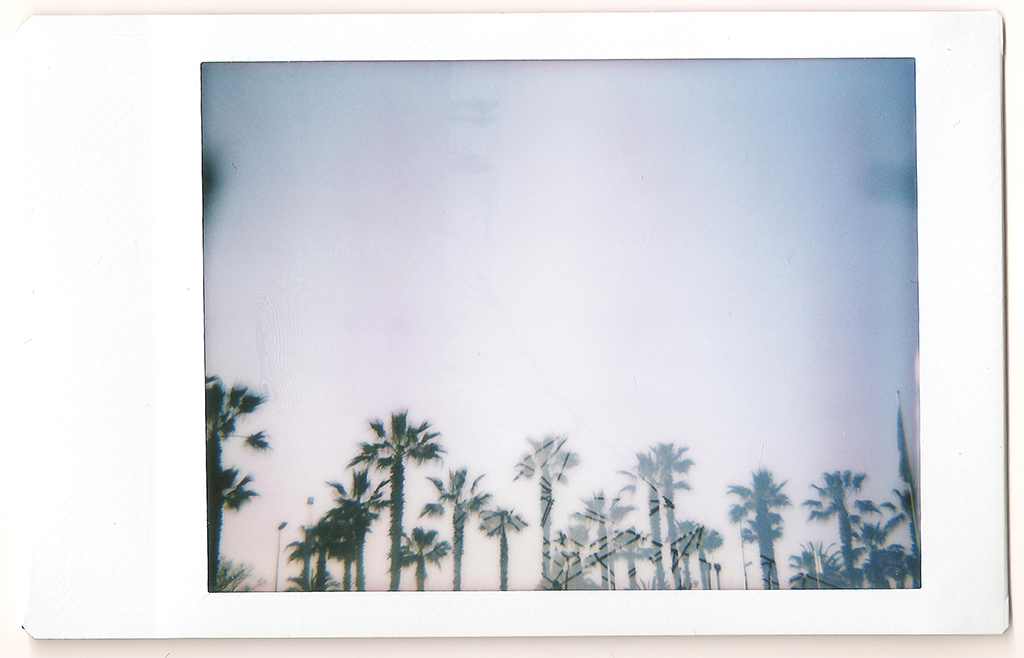 Beach trees. Was meant to have Catherine climbing a massive spiderweb thing but I cocked it up.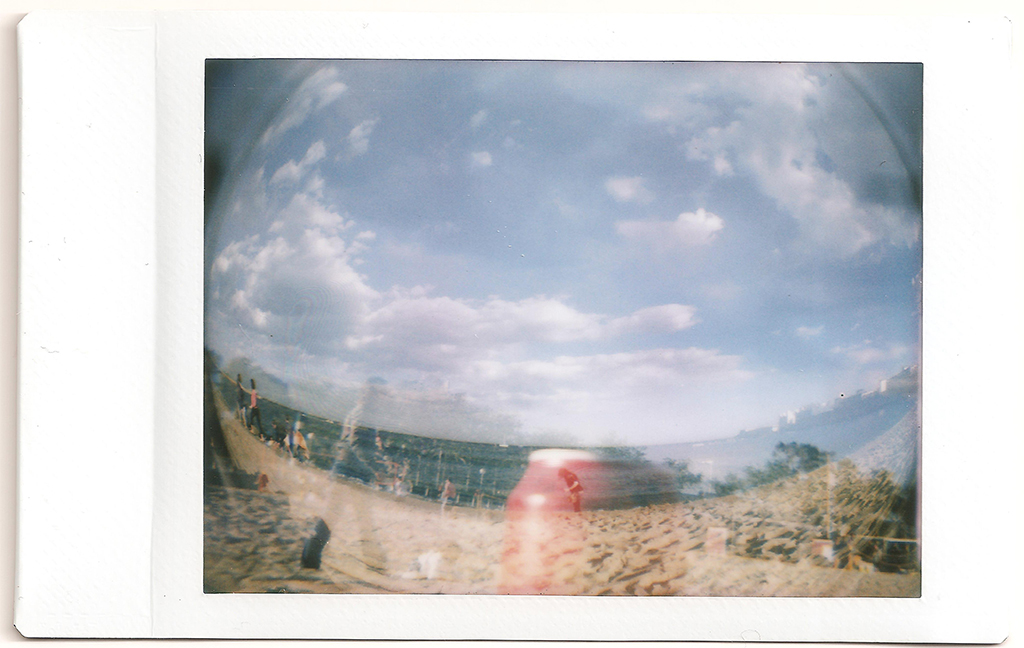 Glorious beach beer, fisheye, double exposure.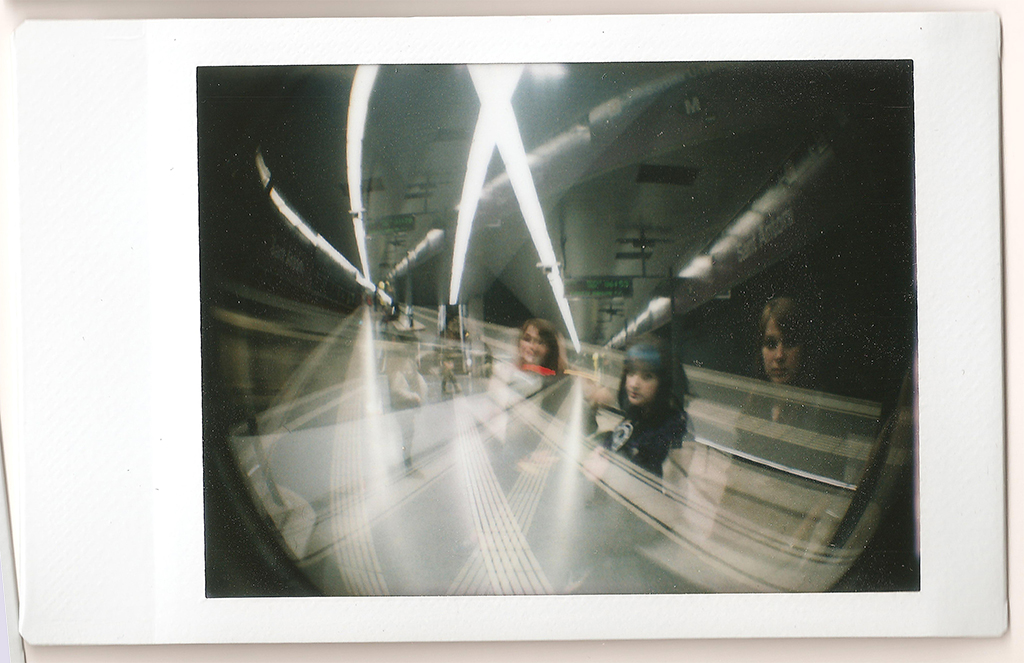 Fun double exposure underground by Dan. Multiple Catherines and me.