A few weeks ago I was invited for dinner at the Exchange Restaurant at the Great Victoria Hotel in Bradford. Living in Horsforth, it's only a 20 minute drive away from our house so my plus one for the evening was of course my lovely Dan.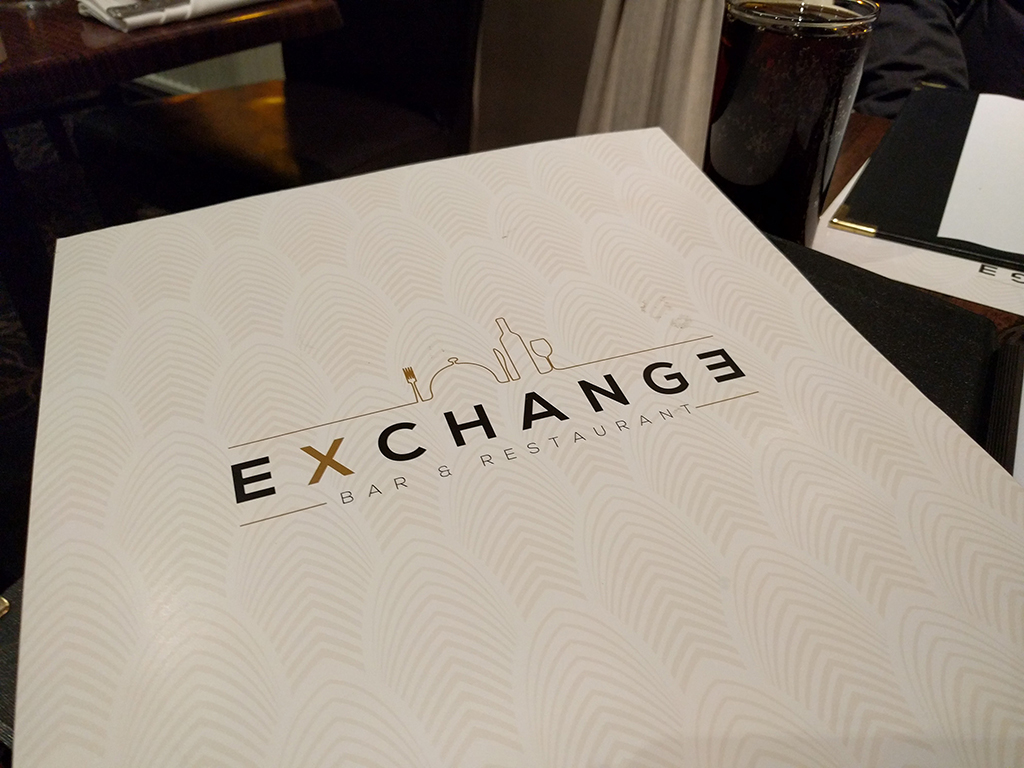 Sitting opposite the train station, the Great Victoria is a truly beautiful building. Built in 1867, I'm fairly certain the walls could tell a few tales… the lobby is huge and elegant, and you do feel a little like you've stepped back in time.
When we were ushered through the (very quiet) bar into the restaurant we were a little surprised to find it empty , aside from one couple who were just leaving (hi Faith!) It was a Monday night, and it was raining sideways, but I still would have expected it to be a little busier with hotel guests and the like.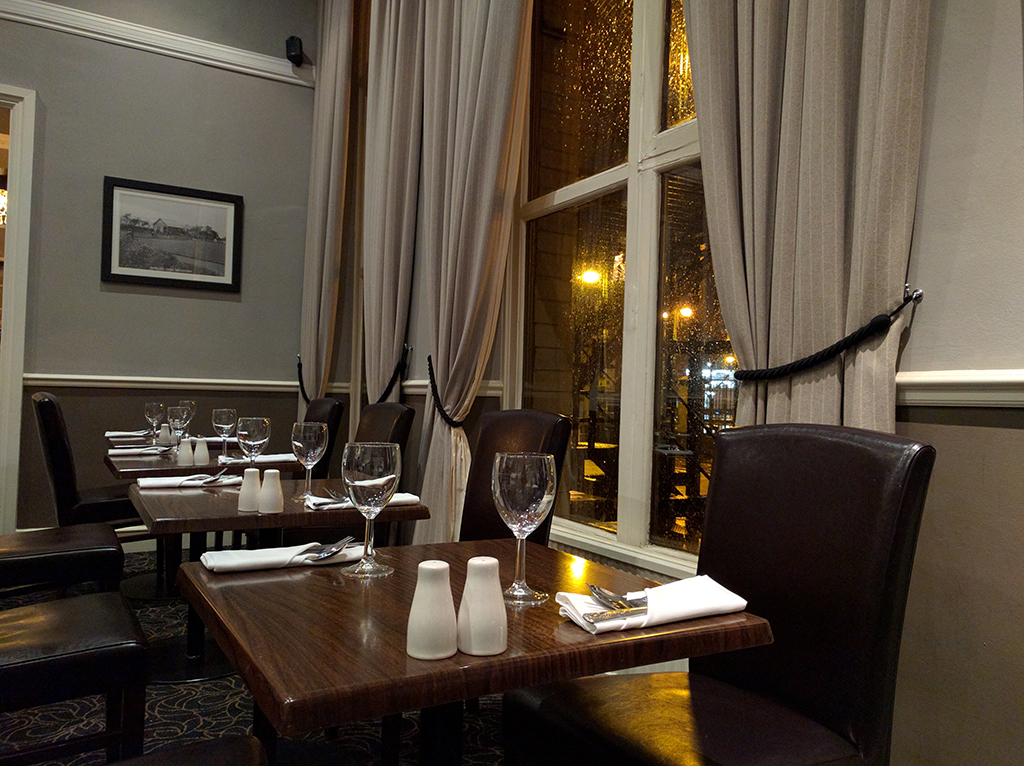 The menu is really varied – both of us were tempted by the curry selection, but in the end neither of us went for it. In hindsight I kind of regret this, as having had a look around online I've seen some really positive reviews of their curries! Oh well. Dan chose from a set menu, opting for kippers to start, followed by hake and rounding off with a sticky toffee pudding.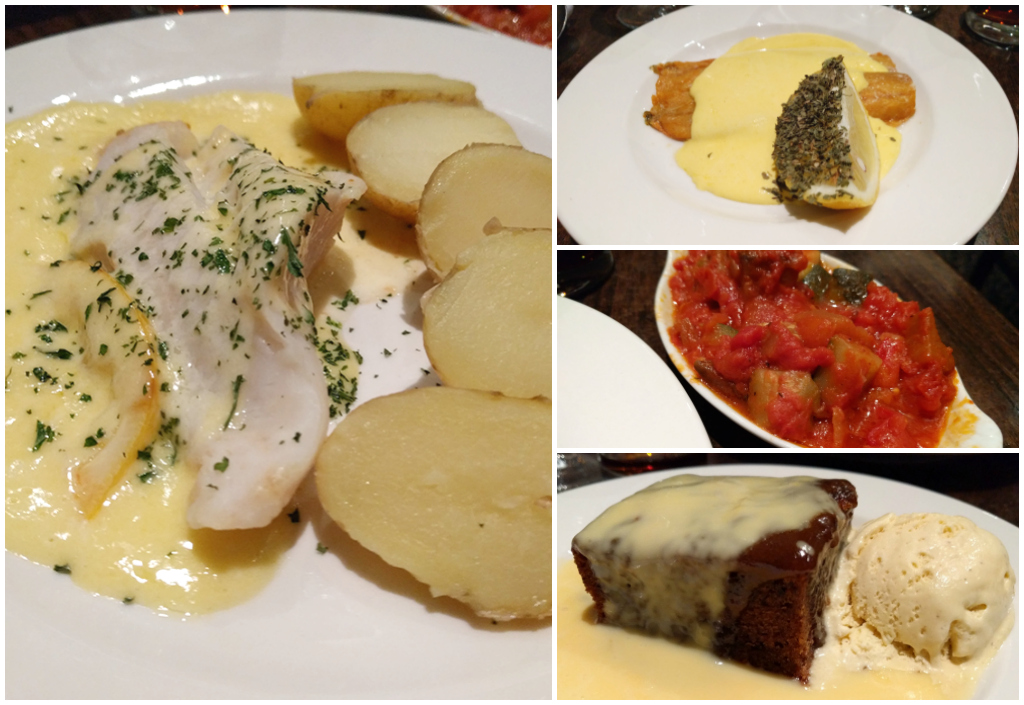 I'm not a huge fish lover, but Dan enjoyed his kippers and said the lemon sauce on his hake was good. He wasn't too sure about the side dish of what could have been tinned ratatouille (just, confusing?) but the sticky toffee pudding tasted good. That boy does love his custard…
I skipped the set menu and picked from the main, starting with fried brie, before moving on to Cumberland sausage and mash and finishing with a crème brûlée.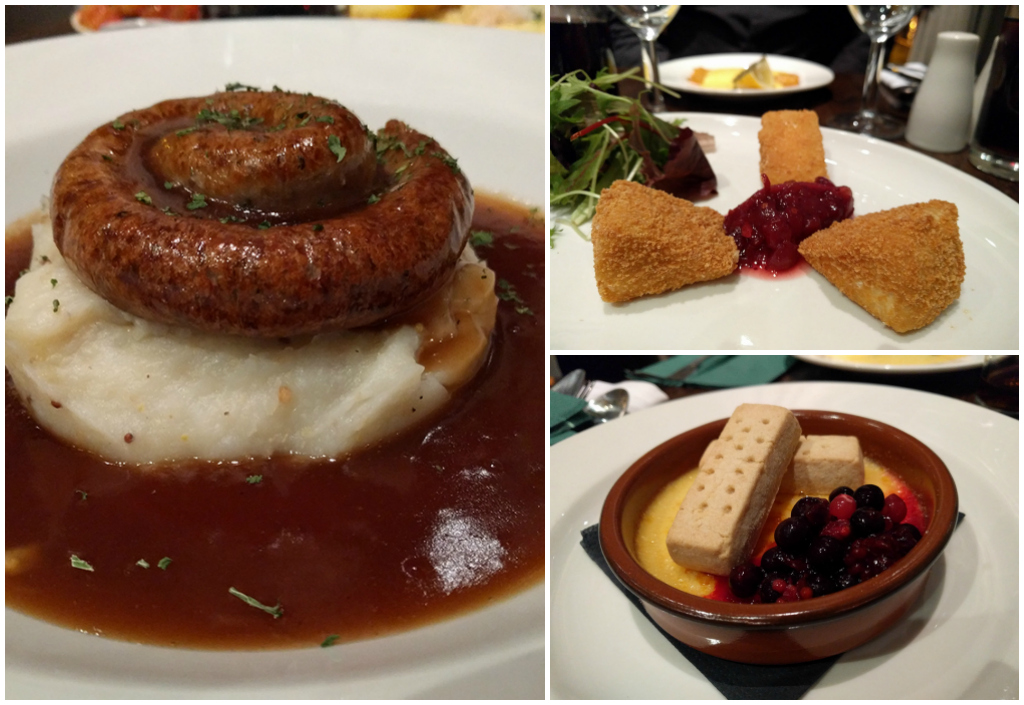 My brie was disappointing – not melty or oozy, which made me sad, but the cranberry (?) sauce that came with it was nice. Although the sausage didn't have any of the peppery punch that I'd expect from a nice Cumberland, the mustard mash was pleasant enough and the gravy was alright. I didn't enjoy my crème brûlée, finding it quite bland, although the shortbread fingers were a nice if unexpected touch.
The meal wasn't bad – it just wasn't particularly good either. Nothing specifically stood out at being really excellent or really bad, it was just… alright? Strange, is how I'd describe the overall experience… we left feeling a little bit like the Exchange isn't quite sure what it's trying to be. Gorgeous building, friendly staff, mediocre food. Not somewhere I'd be in a rush to go back to I'm afraid, though the positive reviews of their curries make me wonder if perhaps we just made the wrong picks on the night?