Earlier this week I was invited to an event at The Body Shop Leeds Briggate store to celebrate the British Rose collection. After a full on day of dissertation meetings and teaching research methods until gone six (!!!) I was more than happy to go play with cosmetics, eat chocolate and hang out with some lovely Yorkshire beauty bloggers and the fabulous Body Shop staff.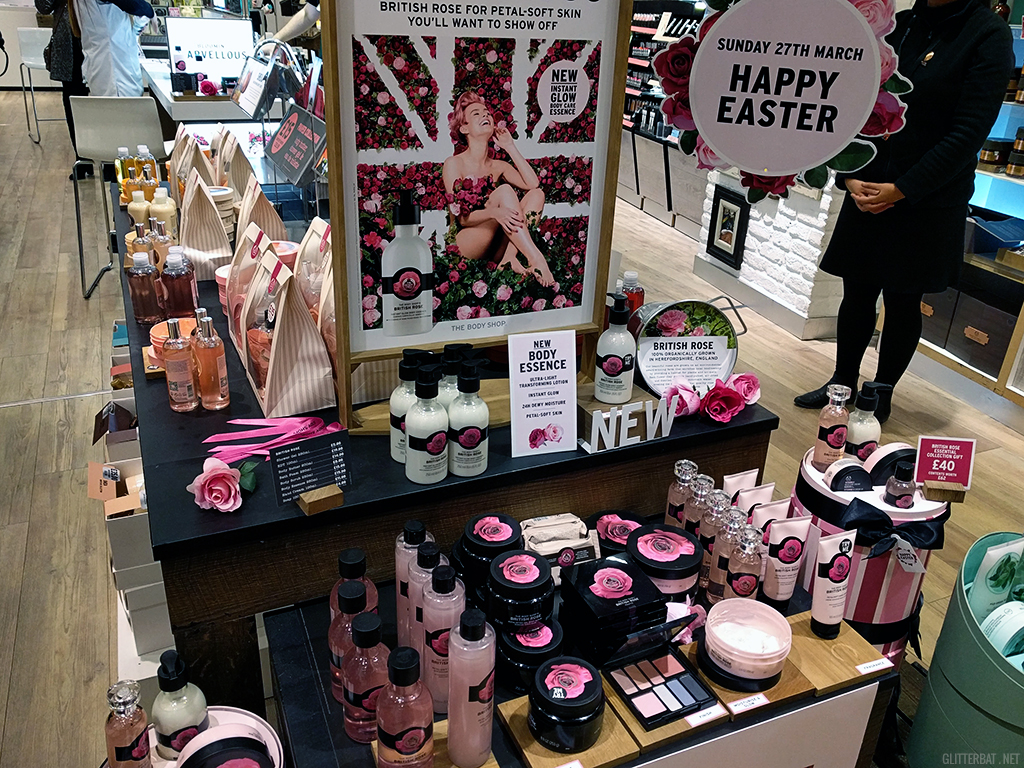 After a little bit of mingling and chatter, we were all introduced to the new British Rose line, celebrating 40 years of The Body Shop with bespoke blooms, grown in an organic and sustainable fashion in Hertfordshire. I wasn't too sure how I'd feel about this line, as I'm not generally a fan of rose scents. They can often end up feeling a little "old lady" ish, but the British Rose line is very fresh, far from the cloying granny version of rose. Prices start from just £4 and the packaging is super pretty, making it a good shout for gifting.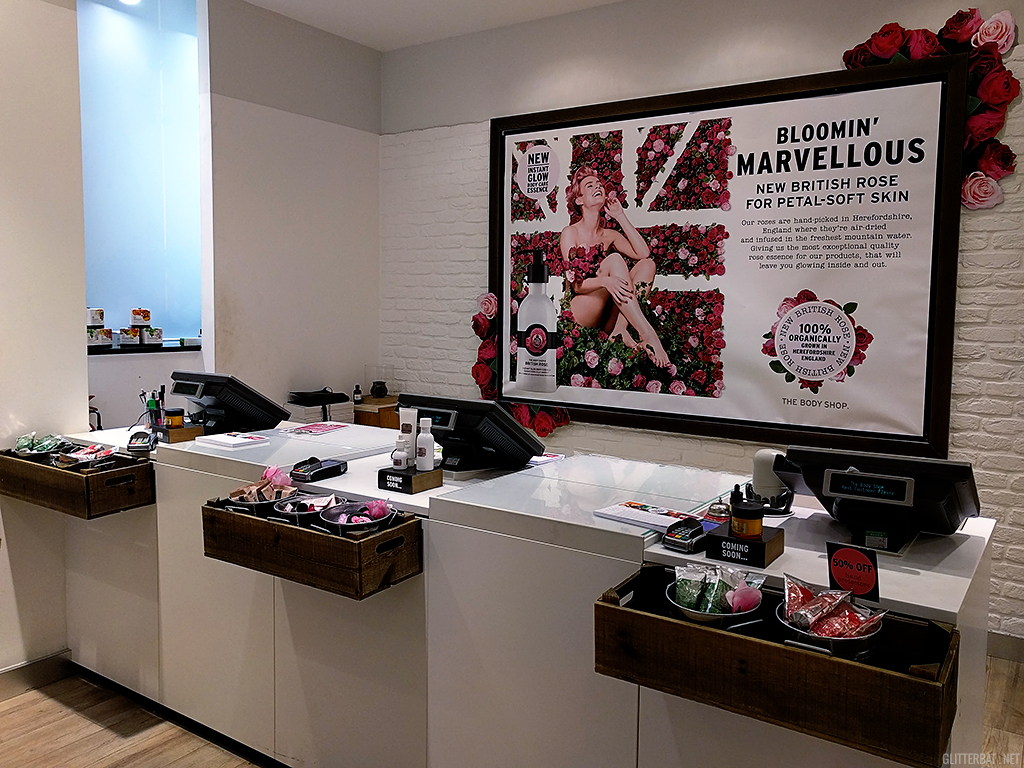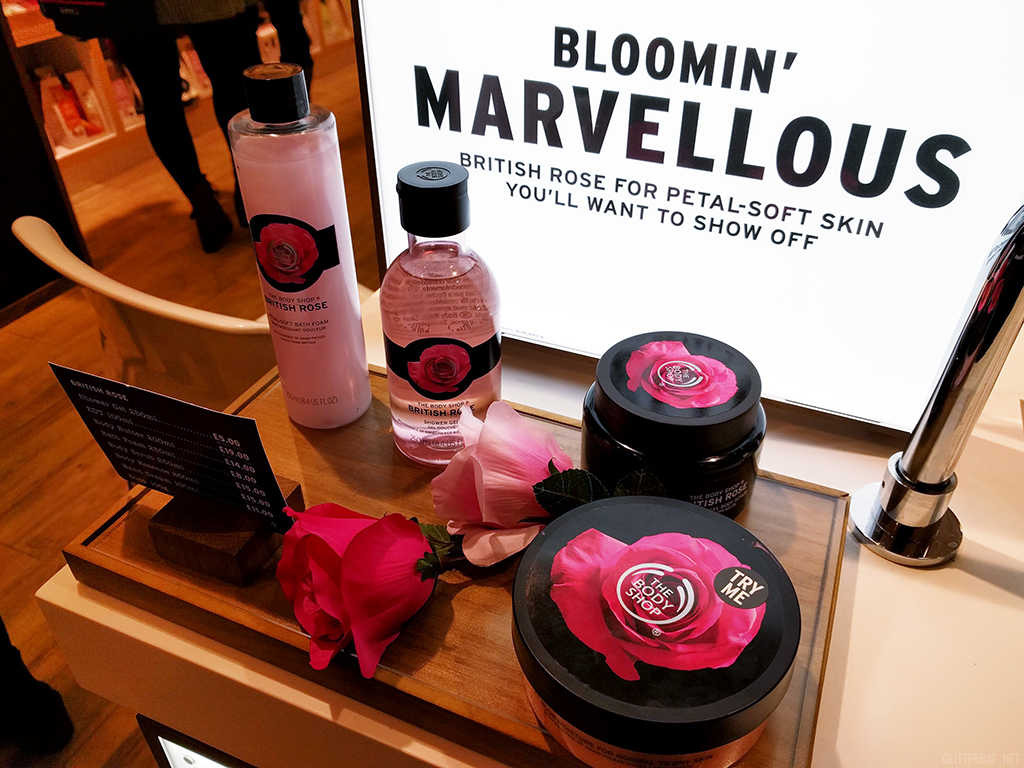 All the bloggers were split into three groups to watch product demos and have a little play. Our group was first at the makeup station, where we got to see the British Rose palette in action – once for a darker, going out kind of look and once for a soft and natural look. The palette comes in at £20, which is pretty good value considering there are six eyeshadow shades and two blush colours in there!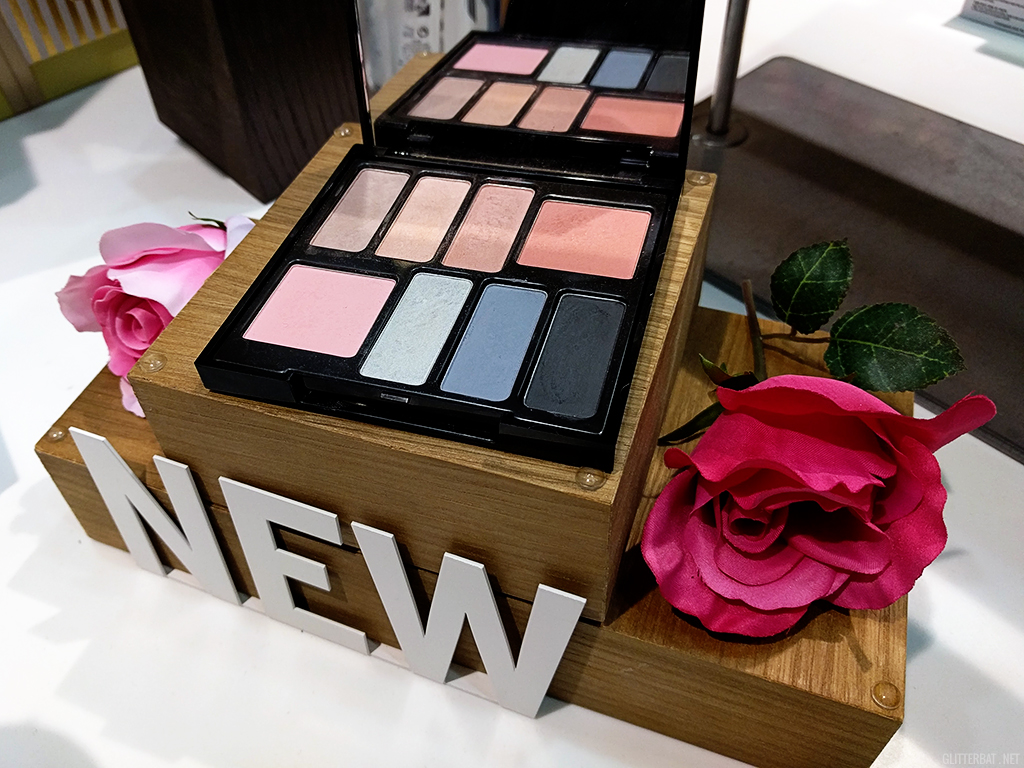 Next up we moved to the bath and body demo, which had a focus on the amazing Spa of the World line. I was lucky enough to visit the White Rose Body Shop for the launch of the Spa of The World collection, and am utterly in love with the products – go see what I thought in my previous Spa of The World Body Shop post!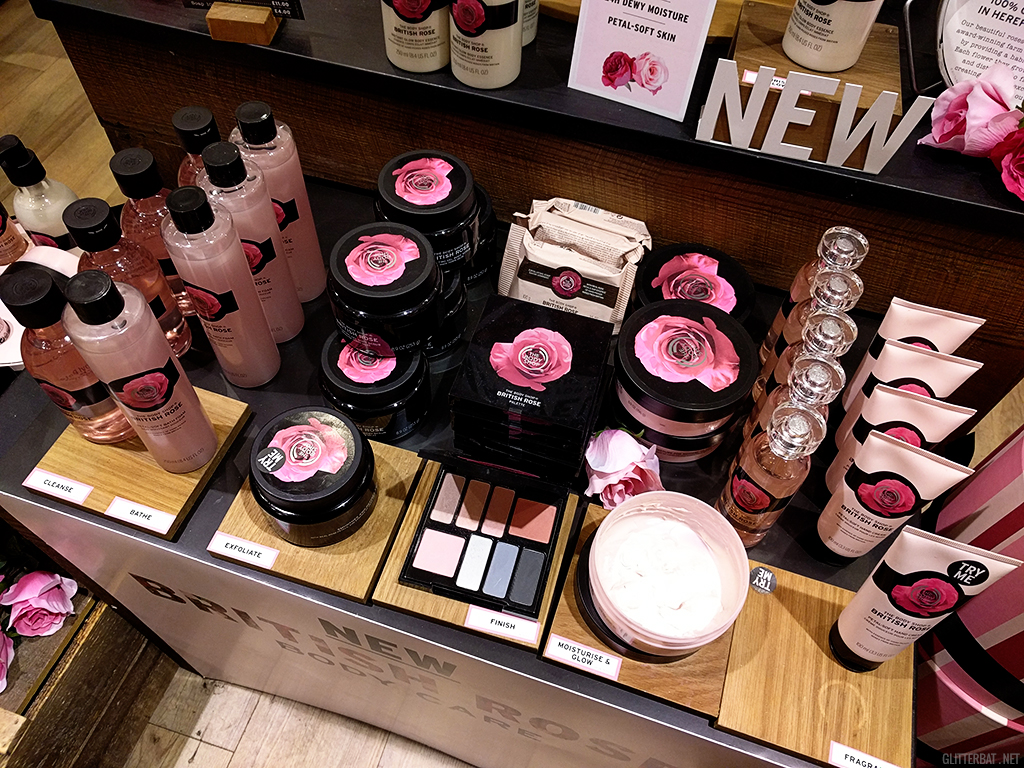 Finally we were treated to a skincare demo, featuring a six step cleansing routine using various products from the Oils of Life, Drops of Youth and camomile lines. Six steps sounds like a lot of work to me, but there was a legit difference in terms of radiance and brightness on our groups guinea pig blogger.
Of course, I couldn't resist making a couple of cheeky purchases… I finally caved and bought the Egyptian milk and honey bath powder from the Spa of The World line. It was always going to happen, and in fact, I'm surprised it's taken me this long! I also bought the Essence Lotion from the Oils of Life collection – I'm still tied to my Liz Earle skincare routine, but the joy of the Essence Lotion is it's just an additional step you can add in to an existing routine. I'm excited to see how I get on with this, and I'm sure I'll report back!
I was kindly gifted with some lovely samples to try out in a sweet little gift box, including a British Rose hand cream and some absolutely lush pink grapefruit body butter. It was a fantastically organised event – the focused demos were great, the atmosphere was really friendly and busy, and (unsurprisingly) the staff were all so lovely and knowledgeable. Thanks so much for having me, I had a great time!