A Doll A Day is still going well, though I am using my phone and various apps more than I would like to. In a bid to make more of an effort, I grabbed the Nikon and Iggy after work and jumped outside before the light disappeared. It promptly started to spit with rain… Typical! 😛
In other news, how cute is the new(ish) Blythe doll merchandise? *sighs* :love: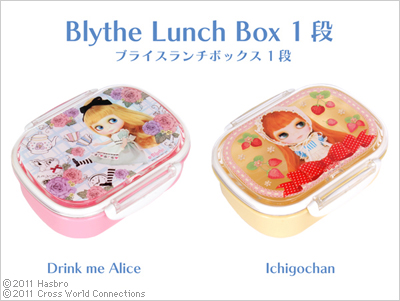 Adorable lunch boxes – perfect for work. I don't think I can justify any more cute bento paraphernalia though, given the massive amount Dan & I collected about two years ago. We were obsessed with making bento for a little while, and haven't done it properly since we moved to Leeds. We really should get back into it!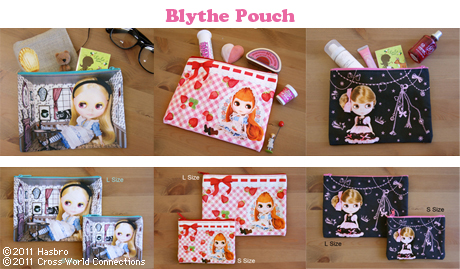 Make up or other stuff pouches… painfully cute, especially the strawberry one in the middle. I'm not too bothered for the one on the far right through, it feels a little bit too dark. There are also tote bags available… eeeek!
Ooh, and a quick heads up before I run away – any UK Blythe people who can get to Leeds on April 16th, we're having another lovely pie and dollies meet at the Pie Hole. Details are up at the Yorkshire Blythe Meets group on Flickr. It would be lovely to see more dolly folk, we had a great time at the last meet! :heart: