This afternoon I had another "tripped and fell through the doorway of Lush Leeds" moment – you're not buying it are you? Yeah, me either. I'll level with you. It's my birthday tomorrow (yay?!) and I'm planning on spending a day ignoring my work and generally lounging around, being all luxurious and so on. I'm thinking Lush bath, cheeky vodka, galaxy print leggings, Netflix, a bit of Guild Wars… and there's a peanut butter Twix in the fridge with my name on it! So, having finished up with meetings/teaching for the day, I hit Lush to pick up a couple of bubble bars… and of course, I was immediately drawn in by something that I didn't go in looking for…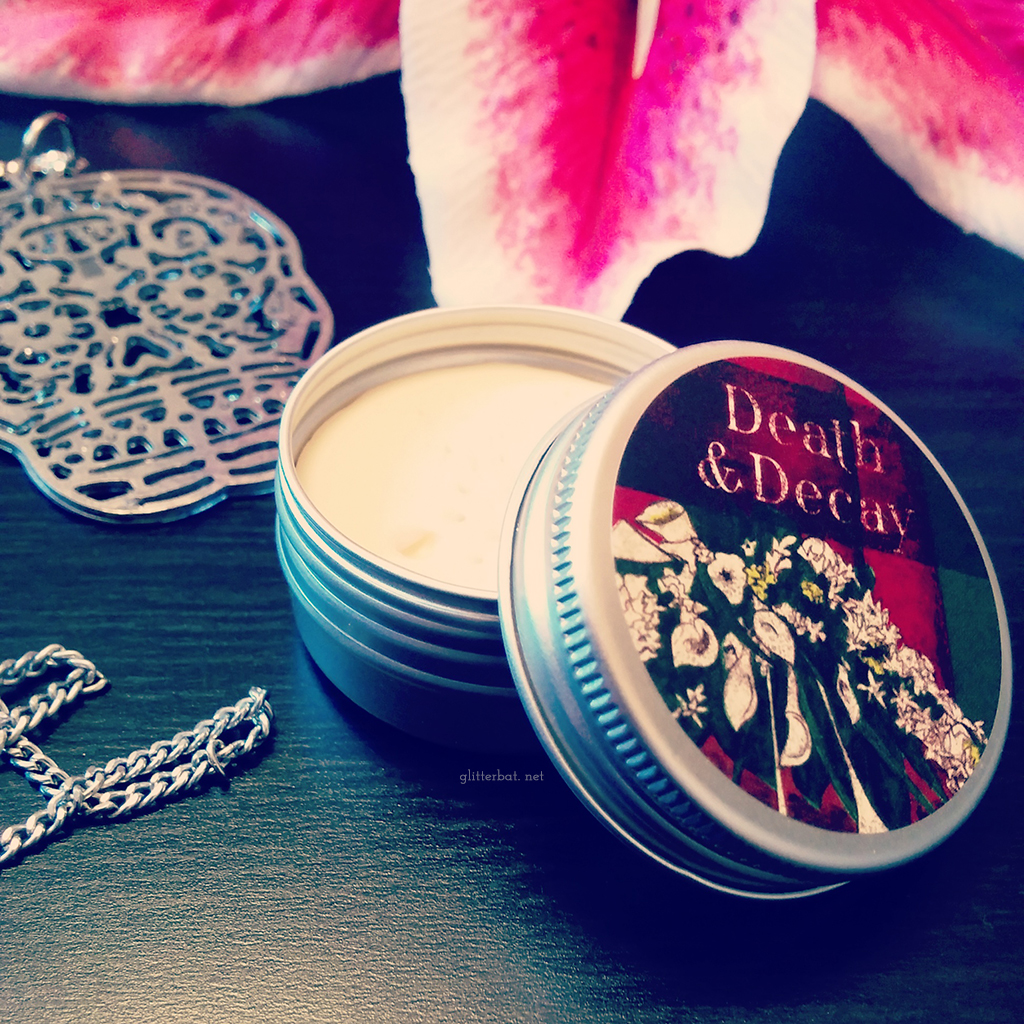 Lush Gorilla Perfumes, Volume 3… in particular, Death and Decay. The official blurb goes something like:
The pure scent of lily mingles with over-ripe tones of indole to give this fragrance a pungent, narcotic headiness. Let it transport you to a serene space where the fullness of beauty and its inevitable decay can be contemplated without fear. The message is one of meditation, acceptance and optimism delivered in a glorious, floral flourish.
Google indole if you like, there's some interesting science around perfume, floral decomposition, human faeces and serotonin… I found it interesting anyway! For Lush fans of days gone by, the scent of Death and Decay isn't far off Ghost or Lily Savon, both of which I really loved and really miss. The stand out components of Death and Decay are definitely the lily and the jasmine, with the jasmine fading off quicker than the lily leaving a very clean yet still intoxicating and addictive scent. I've been sniffing my wrists all afternoon!
I went for the 12g solid Death and Decay perfume, but this is also available in a 30ml liquid dropper. I'm a big fan of the solid perfumes from Lush (in fact I'm still using up the very last little bits of the solid stick form Lust, B Scent and Cocktail!) because they're great for travel/popping in your handbag to top up through the day. I sometimes like to rub a little bit in my hair too – a sneaky and nice smelling way to tame odd flyaways!
Have you tried any of the Lush Gorilla Perfumes?