If you have me on Instagram (@glitterbat – come say hi!) you'll know that I spent my birthday weekend (yes, I'm old now!) at Malmaison Manchester with lovely Dan. We wanted to get away from work and thesis nonsense for a bit, so we headed over to Manchester for a couple of days of tasty food, several beers, and a shockingly exciting trip to Boots.
… wait, what?
Yeah, Boots. You heard me right. Top of my list for "things to do during your fancy birthday weekend" was visit Boots. Yeah, that Boots. Champagne and cake is great and all, but I'd gotten wind that the big Manchester Market Street Boots stocked NYX makeup, and pretty much exploded with joy. After checking in to our lovely room for the weekend, we traipsed down to Boots where Dan very patiently and generously spoiled me with a selection of NYX bits and bobs.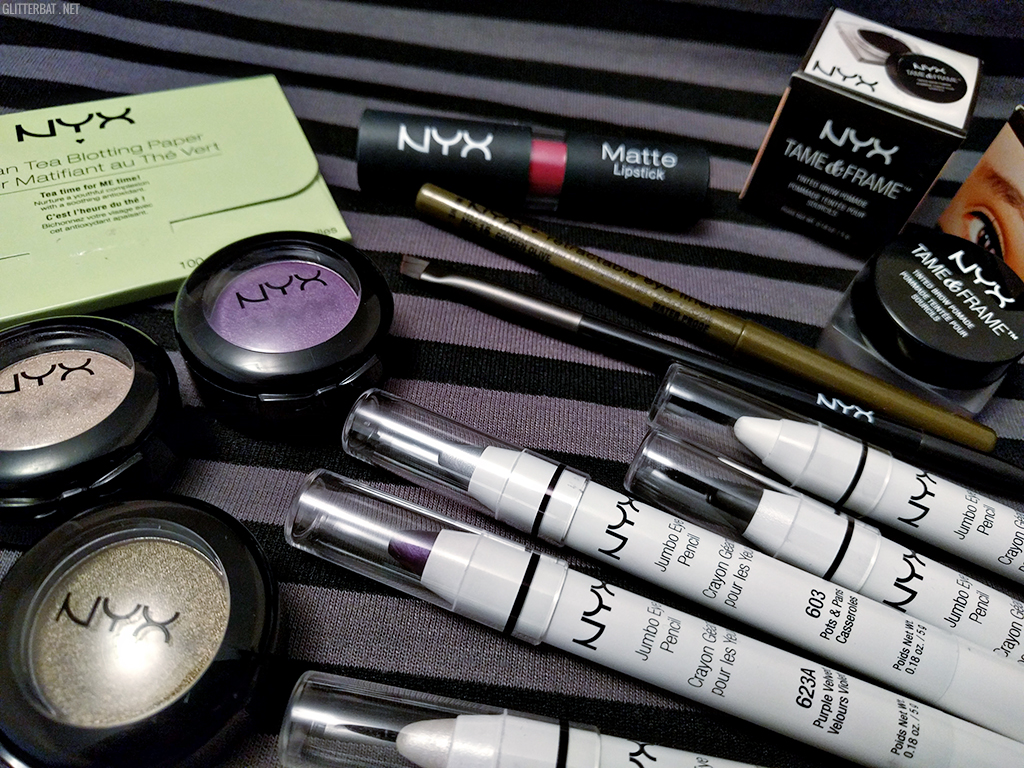 I wish I'd taken pictures of the NYX stands to be honest, but in my giddiness blogging was the last thing on my mind. The range in stock is a little overwhelming, with rows and rows of products and shades all looking oh so tempting… and I know it's not even the complete range yet! I'm positively aching for Boots Leeds to start stocking NYX. It will be a dangerous day when they do.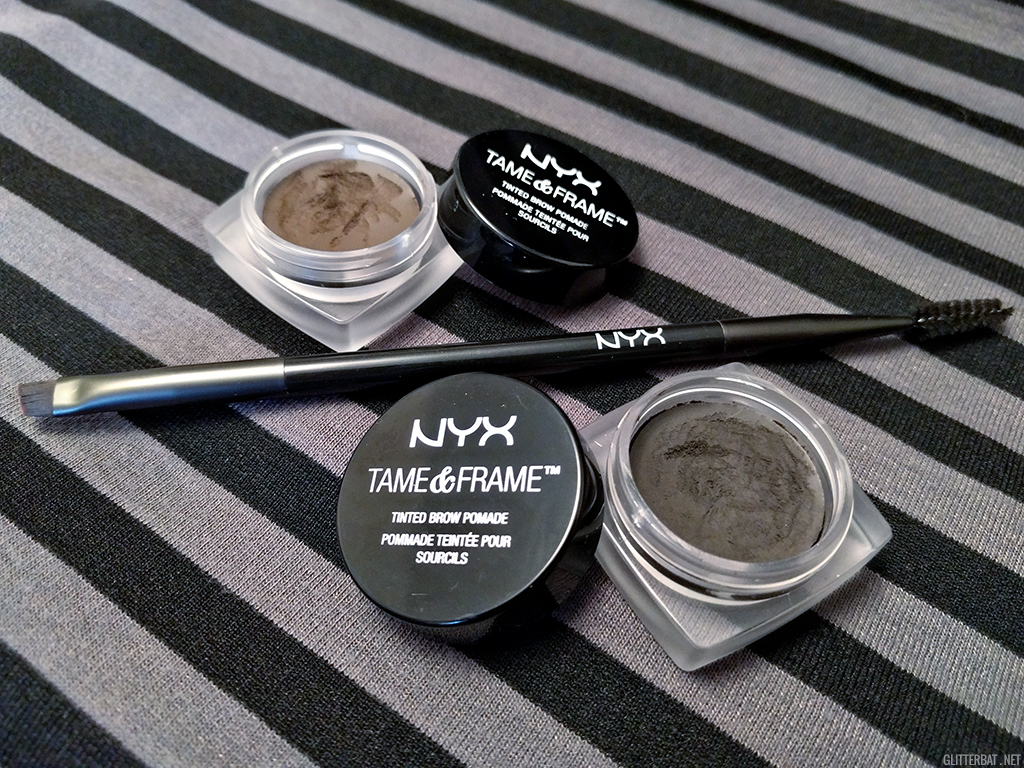 One of my big "want to try" products from NYX was the Tame and Frame Brow Pomade. I picked up both Espresso (a dark chocolatey brown) and Black, along with NYX's angle/spoolie brush. I wasn't sure if I'd need the brown or the black, and both suit me pretty well depending on how "done" I want to look. It's nice to have options, isn't it?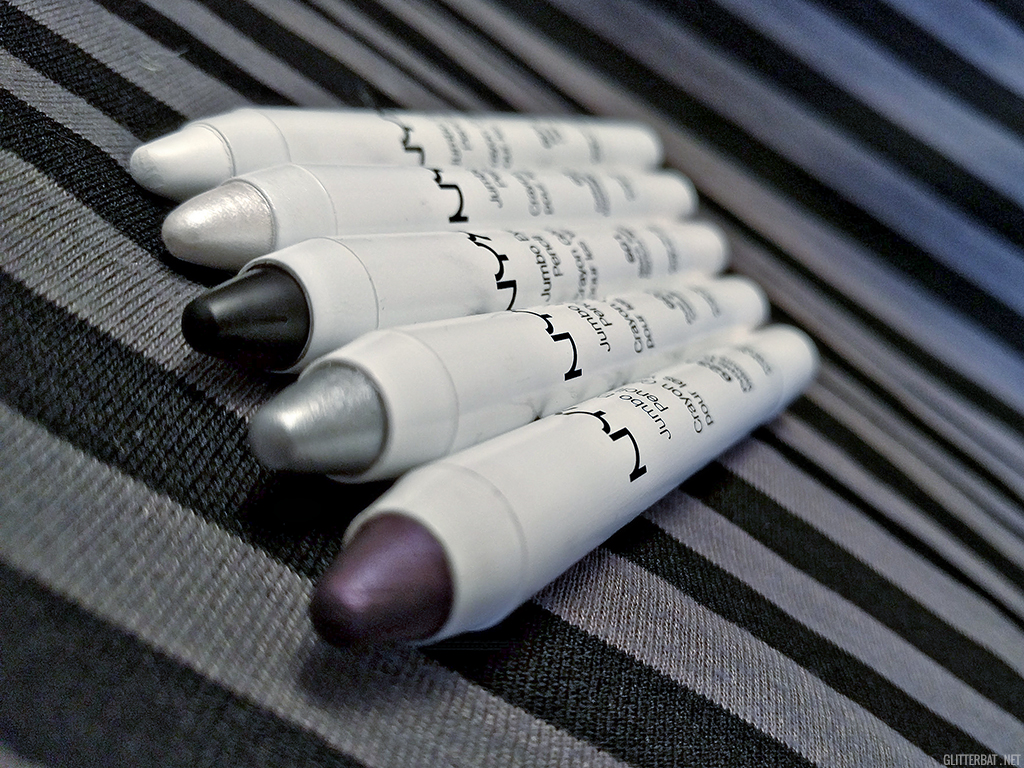 Having heard so much about the Jumbo Eye Pencils, I picked up a few sensible and versatile shades. Milk is a bright white, whereas Cottage Cheese is a slightly shimmery pearl white – almost silver. Black Bean is a deep pure black, Pots and Pans is a gorgeous soft silver and my least sensible but most beautiful choice was Purple Velvet, a rich violet shade that just spoke to me.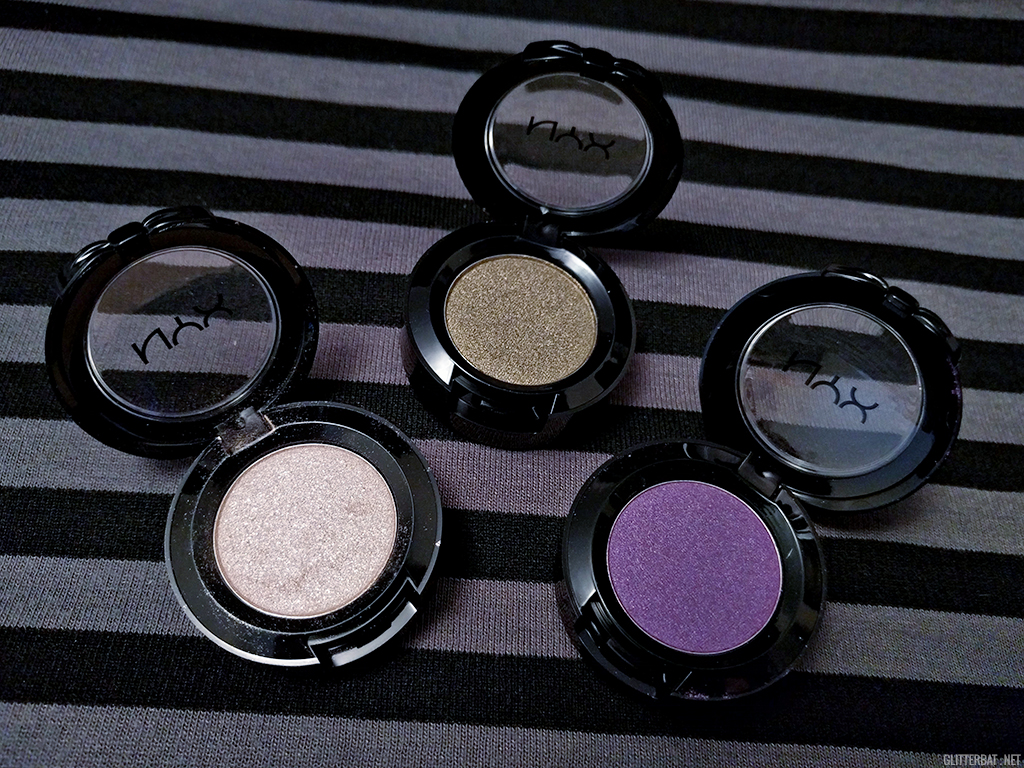 I also chose out some of the Hot Singles eye shadows. I could have gone crazy with these, but decided to try out just a few to get a feel for what the formula and colour payoff is like. First is Chandelier, a soft and pretty nude beige with a slight silver sparkle. I couldn't resist the dirty olive shimmer of After Party, and Maneater spoke to me in the same way the purple Jumbo Pencil did… I'm such a sucker for rich violet hues.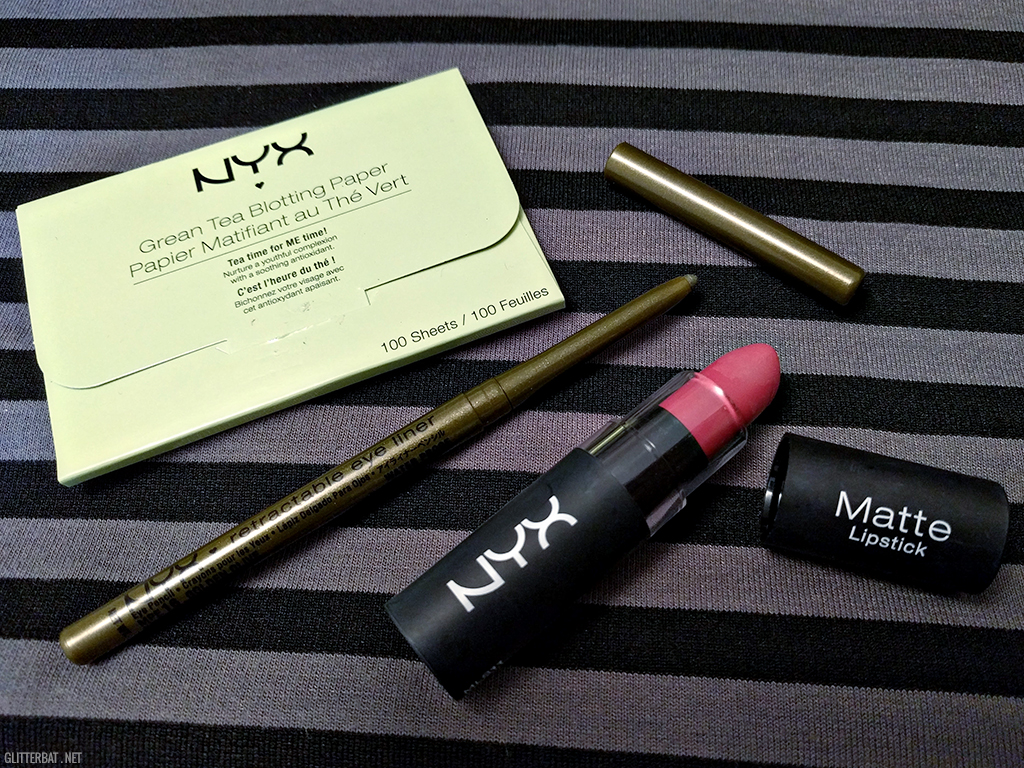 In the misc pile, I have a Retractable Eye Liner in Golden Olive, which is a beautiful khaki/olive green shade. It reminds me a lot of one of my favourite Urban Decay colours, Mildew – just a touch more yellowy golden. The collection of lipsticks was enormous, and I don't know how I only came away with one – a Matte Lipstick in Tea Rose. I think I've worn this every day since I got it, it's the perfect MLBB dusky pink tone, and it's not drying in the slightest! Finally, I got a pack of Blotting Papers infused with green tea extract. I can't stand oily disgusting shine, it must be stopped at all costs, but finding nice blotting papers doesn't seem so easy in the UK? I was devastated when I finally ran out of my old Sephora blot papers, and the Boots own brand ones are, quite frankly, utter dogshit. The NYX papers are the closest I've come to my beloved Sephora ones, so I'm over the moon with this purchase and will definitely be getting more of these when I'm running low.
Initial impressions? I've not played with everything yet, but I adore the bits I have tried so far. The Tame and Frame pomades have been leaving my eyebrows utterly fleeked to fuck, and I am obsessed with the Tea Rose matte lipstick. The Jumbo Pencils have great colour payoff and last all day, even on the waterline for a cheeky bit of brightening with Milk or Cottage Cheese. The Chandelier eye shadow is nice, lasts well over Urban Decay's Primer Potion, but takes a bit of building – this could just be that particular colour though? The blotting sheets are wicked, in case you didn't guess by my passionate rambling just above. The prices are ridiculously good for what you get, for example the Jumbo Pencils come in at £5 each, and the colour pay off/longevity easily rivals liners and long discontinued shadow crayons from Urban Decay (whose liners run around the £15 mark).
Do you use anything by NYX? What are you recommendations for other bits for me to try?