Okay, I'm warning you now – if you're not hungry now, you will be by the end of this post. Got it? Good. Last Friday night I had the absolute pleasure of trying out Ecco Pizzeria Roundhay, before the general opening tomorrow (yes, 5pm March 15th is the big opening – go go go!) Given that pizza was on the agenda, my cheese addicted husband was obviously my plus one for what turned out to be an incredible night. We were both familiar with Ecco's takeaway offerings, given our proximity to the existing Headingley pizza restaurant, but had never been for an actual visit.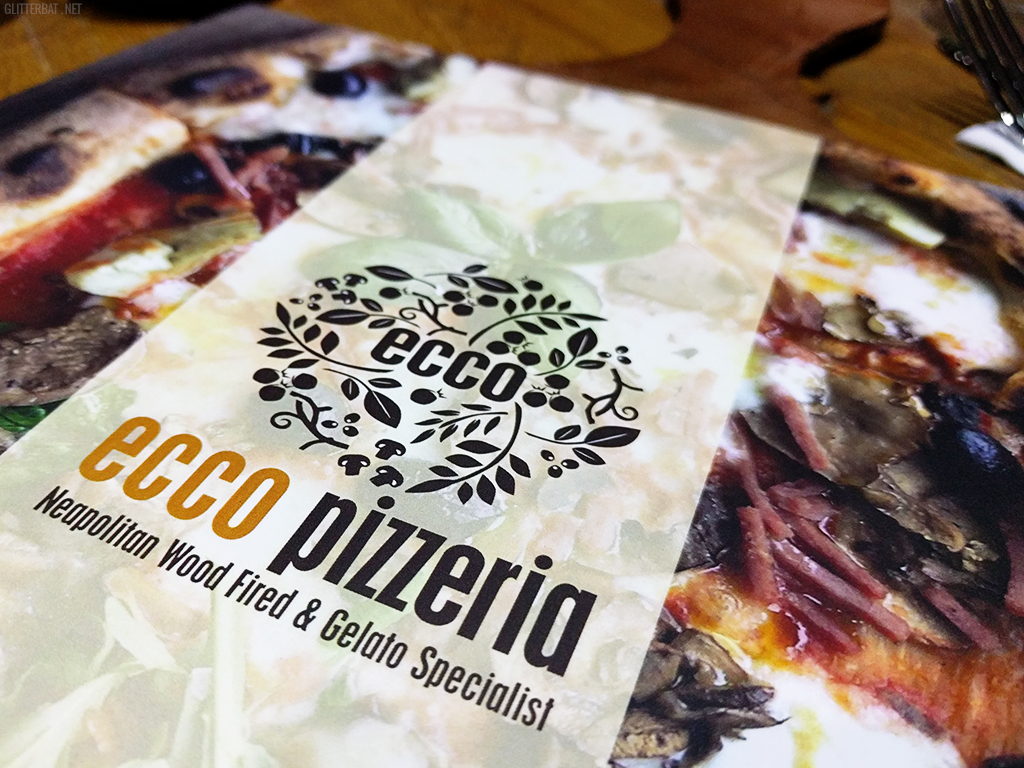 For those unfamiliar, Ecco Pizzeria serve Neapolitan wood fired pizza, gelato, and at the Rounday location there's a selection of fresh pastas too. We arrived to find an array of interesting and delicious drinks laid out for us – Dan opting for mojito flavoured Italian soda water, me getting overly excited by the San Pellegrino lemonade. I'm easily pleased.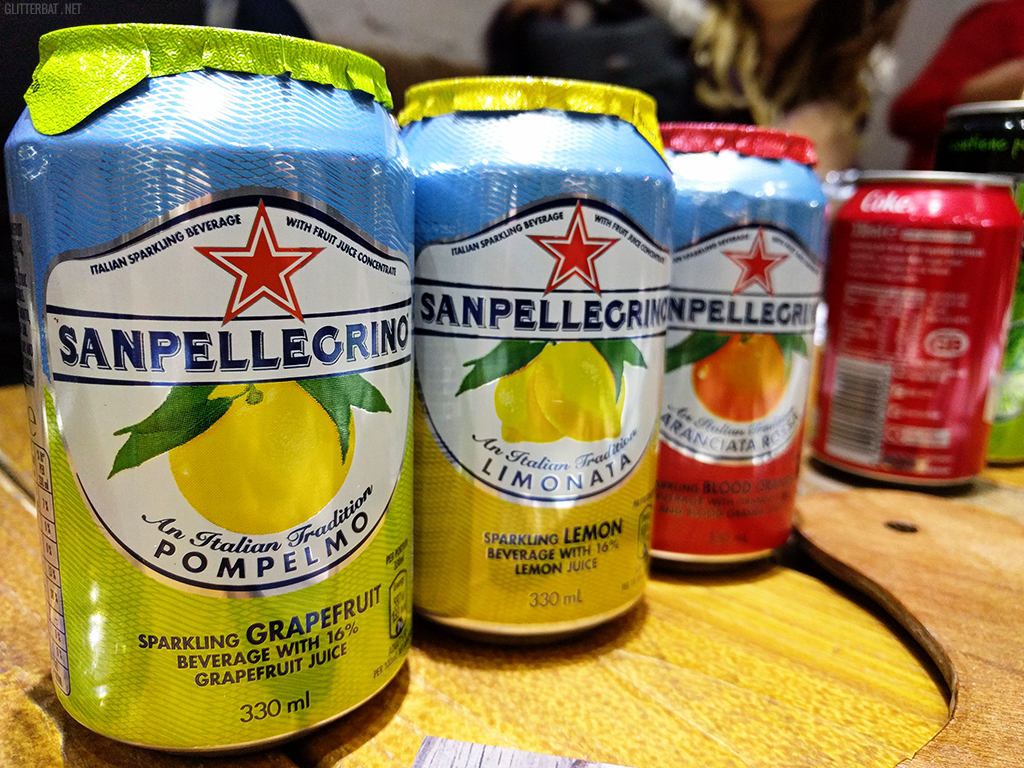 To start us off we were presented with some dough balls, served with a garlic and herb dip. The dough balls were simply incredible – perfectly chewy and light with a great crust. Simple things like this really show off just how good Ecco are.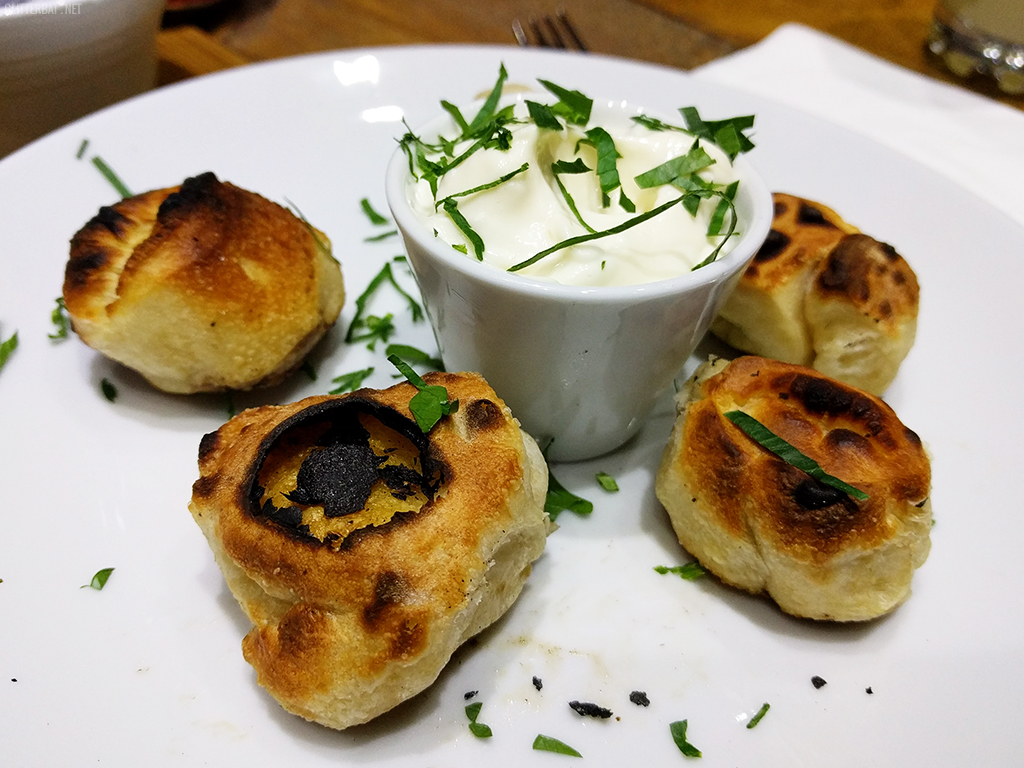 The main event is (of course) what Ecco does best – authentic Neapolitan wood fired pizza. Served by the 1/2 metre, my section was a classic Margherita featuring a rich tomato base, mozzarella, fresh basil and olive oil. It. Was. Divine. Such a simple classic but done so well. Dan went a bit adventurous on me and went for the Marrakech – spiced lamb, onions, peppers, pomegranate seeds, olives, feta… he was in pizza heaven!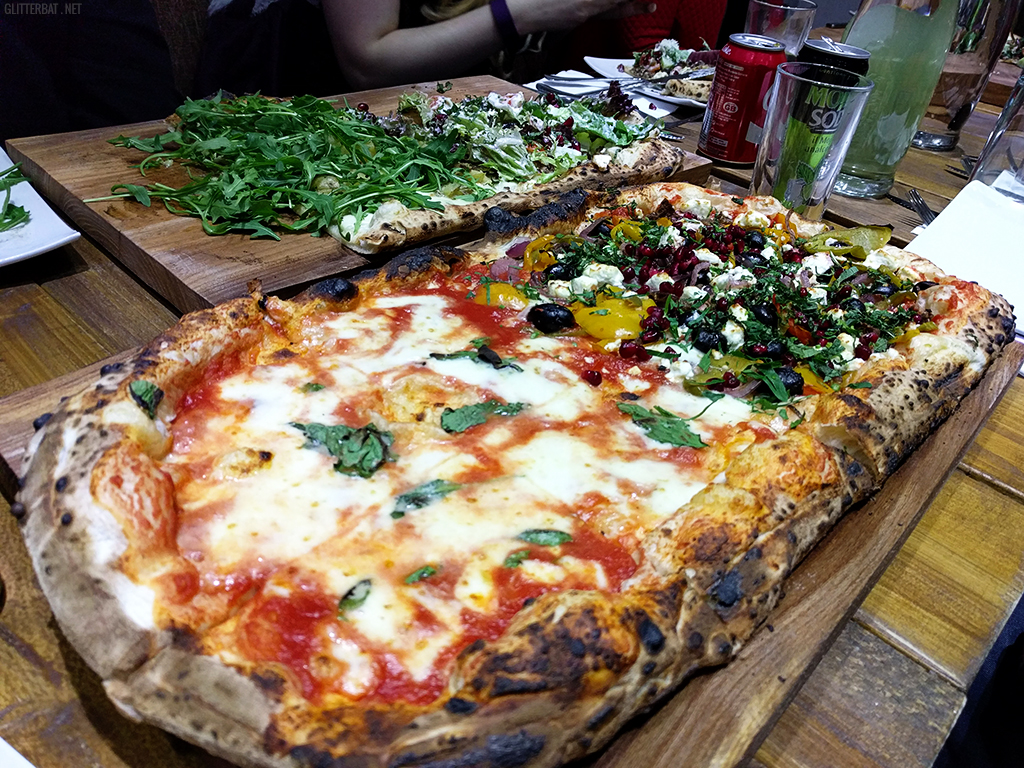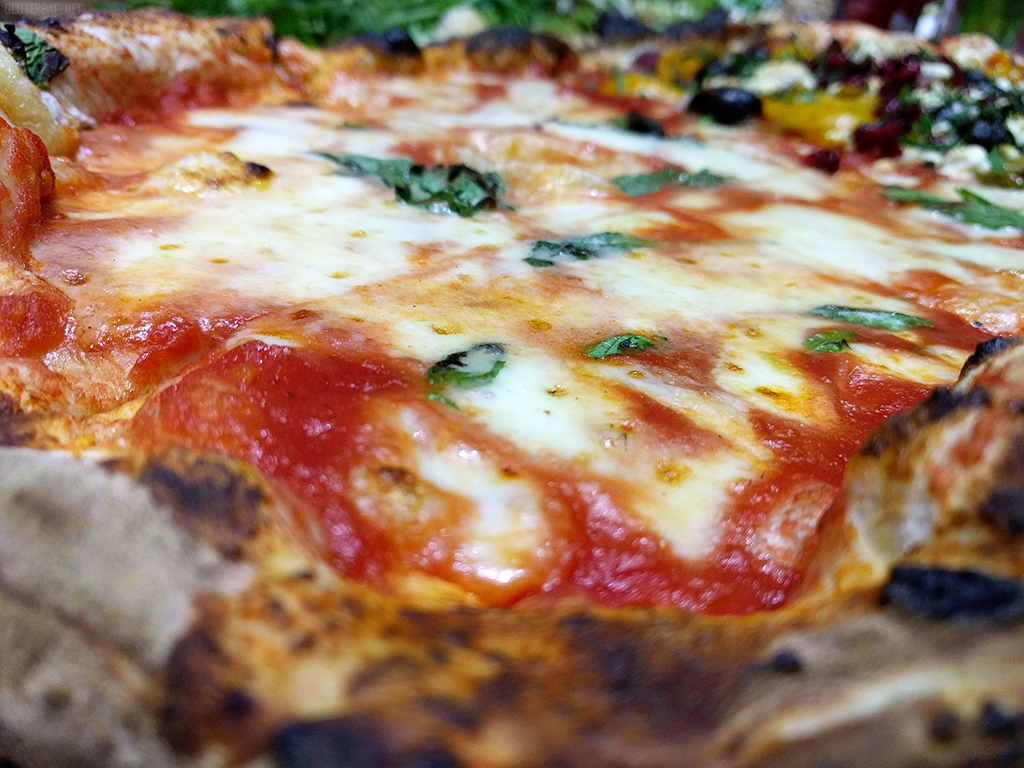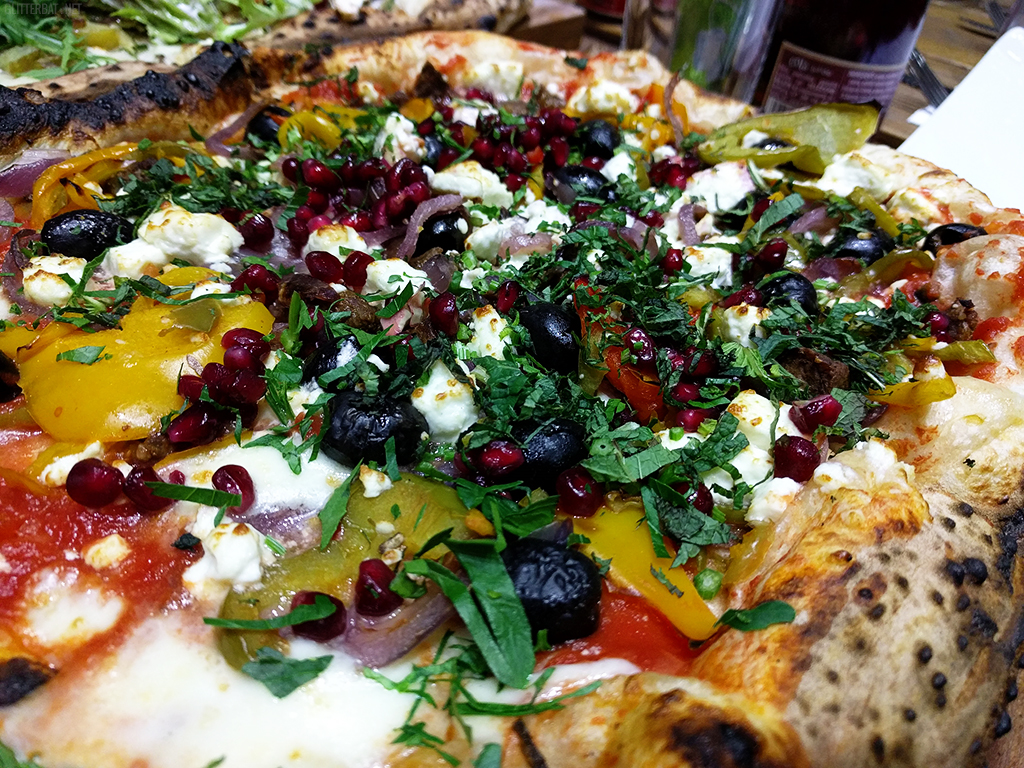 Looks good, right? Well get a load of this crust…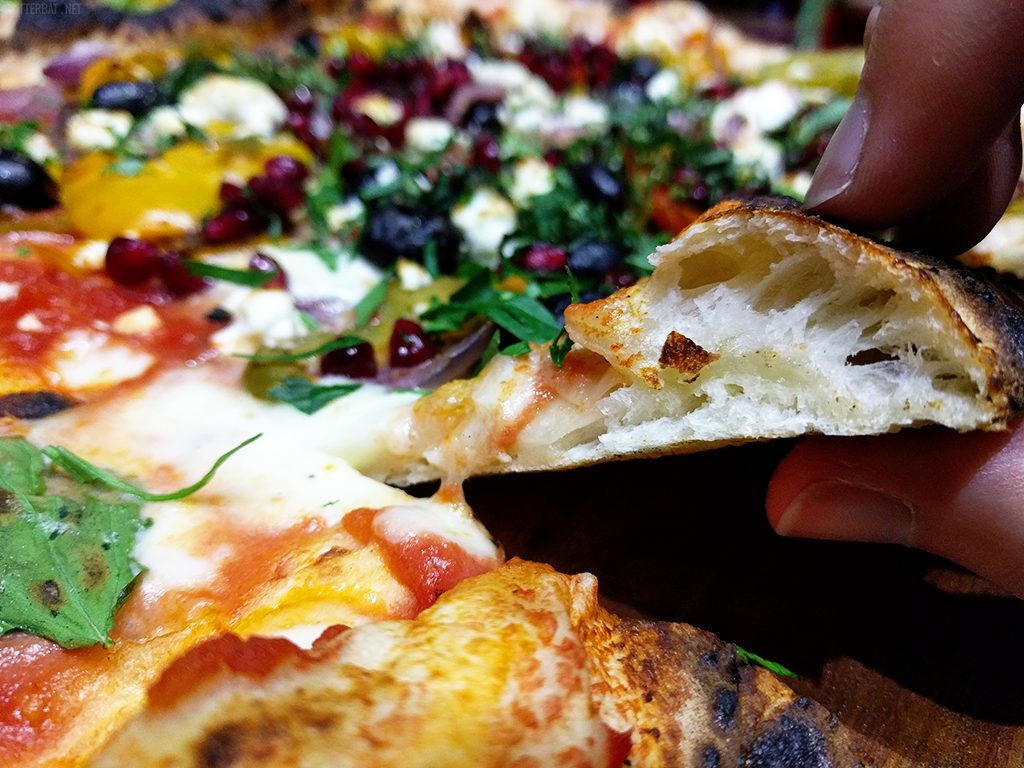 Literally perfect. I can't get over just how good their dough is – the combination of good ingredients and a proper wood burning stove (which I might add, you can SEE into through the open kitchen) makes Ecco's pizza something else.
Just when we thought we were about to burst, we were brought a sample of one of the pastas, although I have no pictures of this and only a hazy recollection of what pasta it actually was! Drunk. On. Pizza. So of course, what better way to finish the night when you are so full of food you're genuinely wondering about having a sleep under the table than with some fresh gelato? Dan sometimes jokes that people have a second stomach just for ice cream. I think he might be right.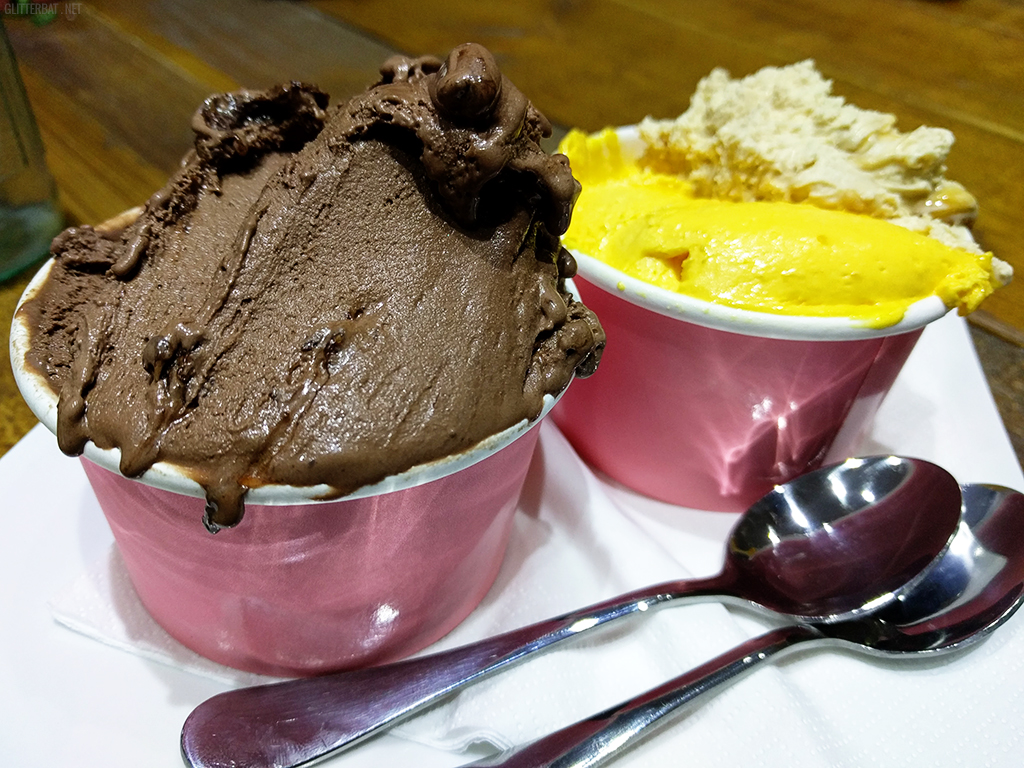 The chocolatey heap was mine – Nutella and Ferrero Rocher. It was mind blowingly good. Dan's brightly coloured heap featured a scoop of banoffee gelato and a scoop of mango sorbet. I'm drooling just thinking about it!
We had a great night – amazing food and wonderful company (hello Louise – total pleasure to meet you!) – what more could you ask for? Thanks so much to Ecco for inviting us. We'll definitely be back soon!