It's so dreamy… Oh fantasy free me… So you can't see me… No not at all… Not got a clue what I'm on about? Jog on then, I don't think we can be friends any more. KIDDING. But you're going to have to lose your Rocky Horror virginity sharpish. Of course, those wise words were sung by the glorious Magenta (Patricia Quinn) in The Rocky Horror Picture Show. Now, I am a huge Rocky Horror fan (stage, and film) and have been since I was tiny. I first saw the stage version aged 13, with my fabulously tolerant mum. I already knew all the words, even if some of the humour went over my head. I quickly picked up on the audience shout backs. Some of my fondest memories of being a kid involve being in the car with her singing along to the soundtrack at full blast. Yeah, she's not outgrown her weirdo gothy phase yet either, so there's no hope for me is there? This week I'm full of the lust, much like my darling Dr. Frank-N-Furter…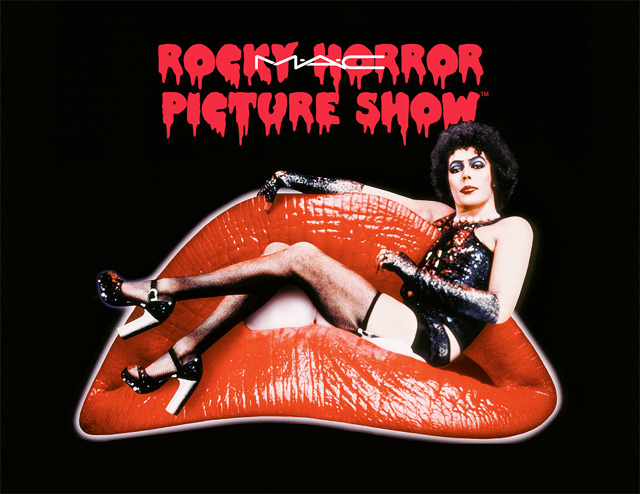 Yes, you guessed it – I am horrendously excited by the MAC x Rocky Horror collaboration! In particular, the lipsticks (Strange Journey — yellowish brick red, Oblivion — vivid bluish-red, Sin — deep dark blue red, and Frank-N-Furter — deep raspberry wine), the nail lacquers (Bad Fairy and Formidable), the Riff-Raff Eyeshadow Palette (with shades Graphic Style, Oh, Rocky!!!, Carbon Black, Heavy, Black and Pendulous, Blackberry, and Crystal) and the glitters (Gold, and 3D Black) and pigment (It's Not Easy Having A Good Time).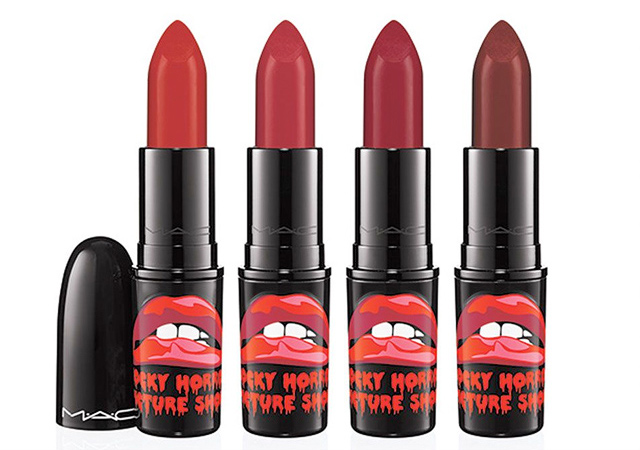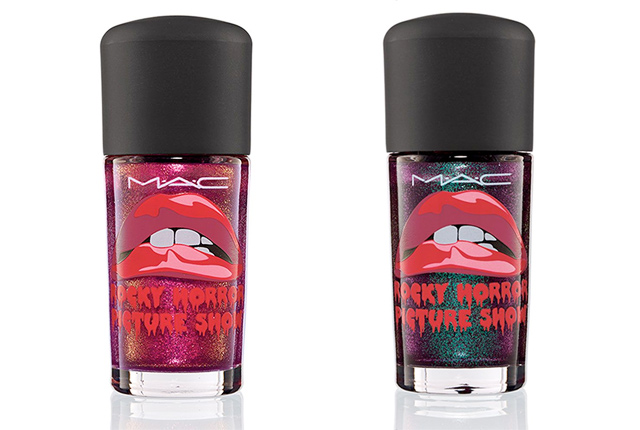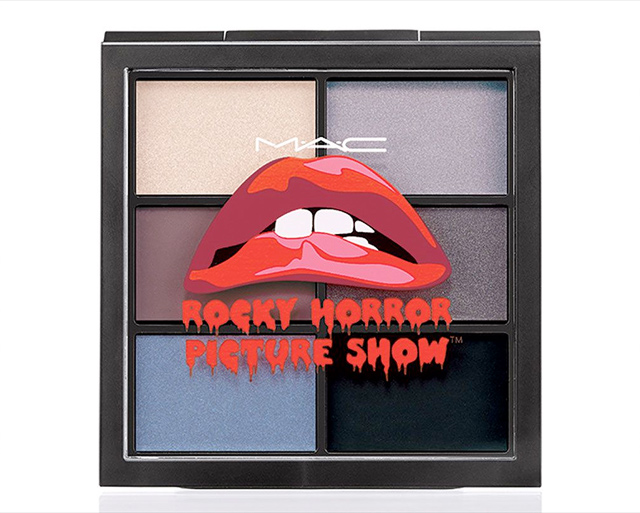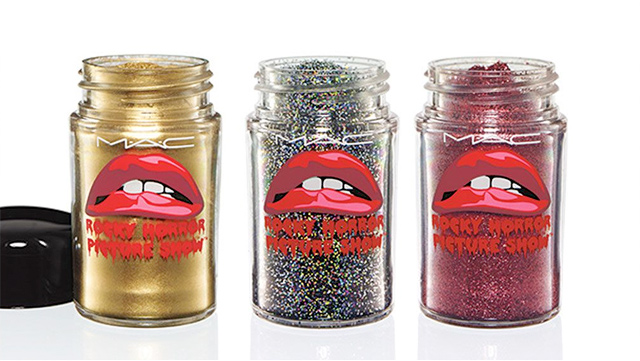 That packaging! The collection is out online September 29th and in stores October 2nd. Will I give myself over to absolute pleasure? Or just shiver with antici-
…
…
…
…
…
…
…
pation! I know I'd give my right arm for the privilege! Hahahaha… oh no. I'm sorry. I'll stop with the references now.
What do you think to the MAC x Rocky Horror collection? Credit to MAC's genius? Triumph of their will? Or just okay?
Okay really. Now I'll stop with the references.