A good few months ago I received a very exciting email from Branded 3, inviting me along to the Just Grand vintage tea room for an evening of bring and buy charity style shopping, cake, and fundraising for local charity Martin House. Martin House provide family led care for children with life shortening conditions, and are an incredibly valuable place where children, young people and their families can find support, rest and get practical help in times of need. Combine such an amazing cause with me being the charity shop addict that I am… I was hardly going to turn that one down, was I?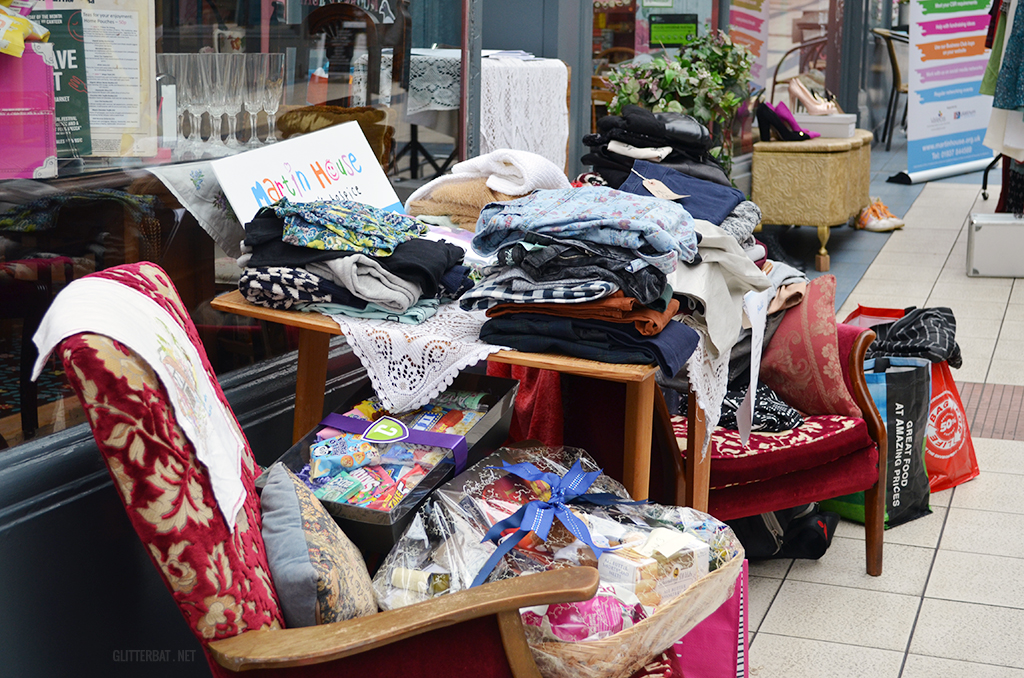 All the bloggers brought along clothes and shoes to buy and sell on the night, but little did we know that first we were in for a challenge… Martin House had sent along some questionable clothes and we were asked to take part in a Project Runway/RuPaul's Drag Race kind of contest where we had to assemble an outfit using one of their dodgy pieces. CHAOS, let me tell you!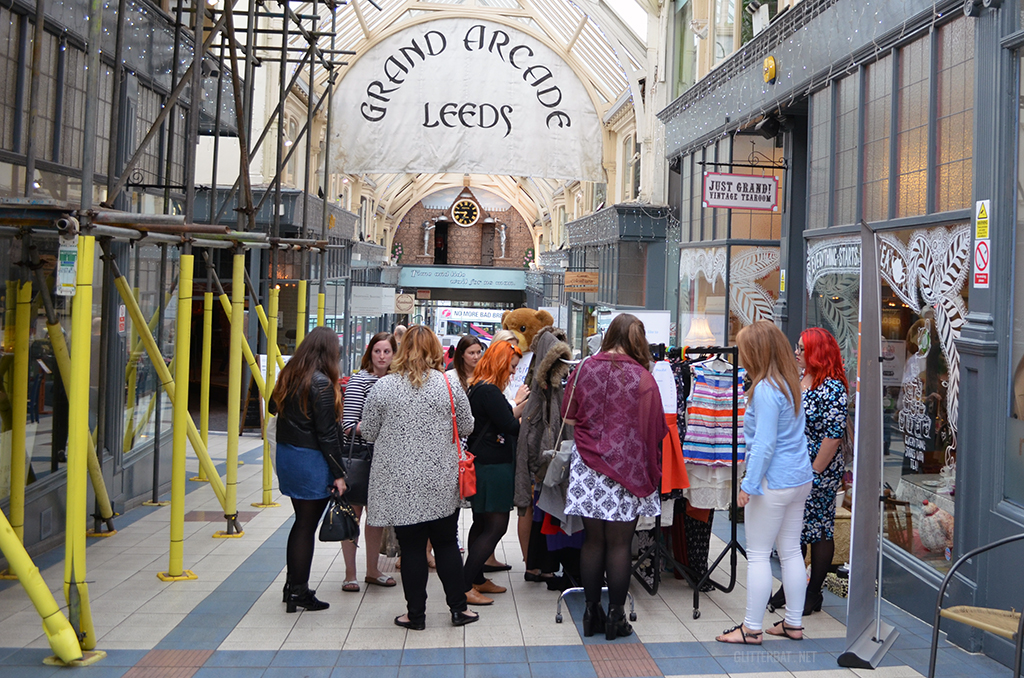 It was lovely to be able to spend time chatting away with local bloggers whilst munching on an incredible afternoon tea – honestly, anywhere where there's prosecco and fresh scones is fine by me! We also took part in a vintage style era quiz, and I'm gutted to say that despite our best efforts Kariss, Phoebe and I did not win!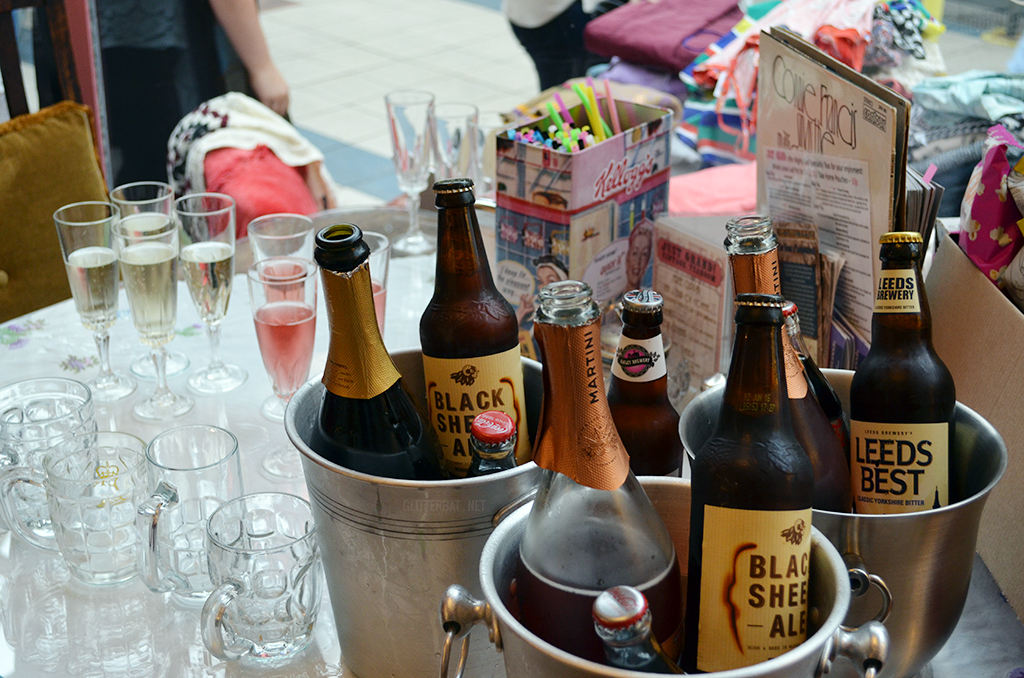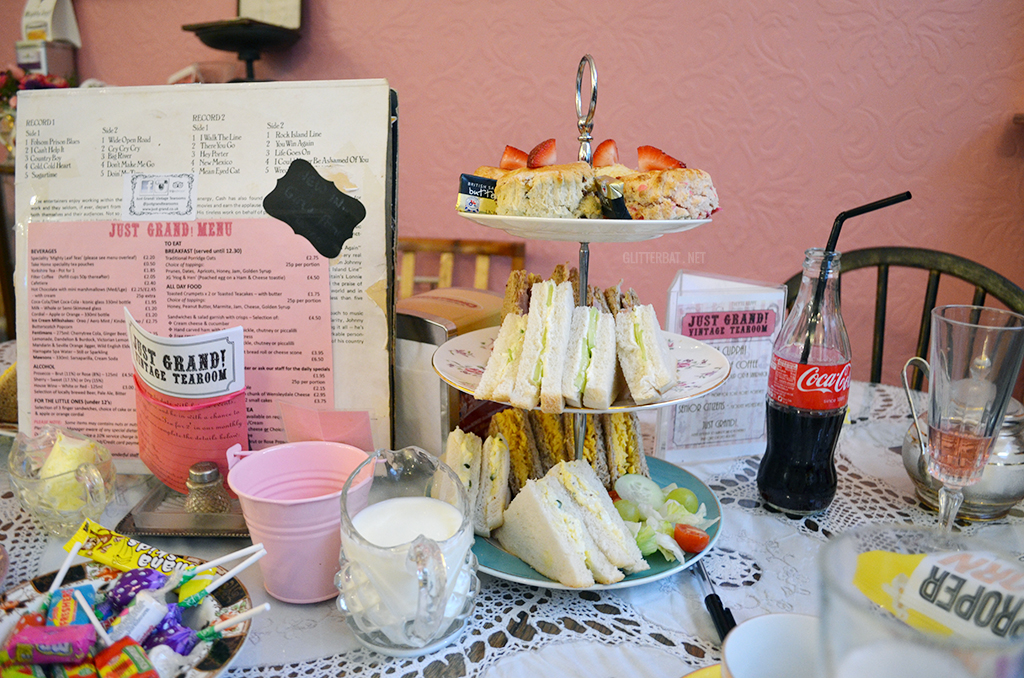 To round the night off there was a charity auction, where I managed to score a Bibi's Italian Restaurant Showtime voucher! I can't wait for my cheeky little night on the town with Dan, and it's made even nicer knowing that the money has gone to a good cause. I think we're going to aim for the Elvis show, in a bid to capture a little bit of Vegas fun closer to home…
As if an amazing night of fun and laughter wasn't enough, we were all gifted with personalised tote bags from Snapdragon stuffed with a collection of lovely items from brands such as Propercorn, Benefit, Lola and Gilbert, Crabtree & Evelyn, Lipcote, Candy Hero and Taylors of Harrogate. I'd actually seen my personalised tote on Twitter before the event, but I was blown away by how awesome it was in real life! Really gorgeous print quality, and the tote is massive!
Please – if you're local, call in to your local Martin House shop! Take along some of your unwanted clothes, or see what you can add to your wardrobe. Every little helps!