Holy kawaii batman! Primark has a line of tokidoki stationery? Has the world gone mad? Believe me, when I spied this little cache of gorgeousness in the Trinity Leeds Primark last week I seriously flipped out. I'd only nipped in to pick up a plain black cardigan (famous last words, I'm sure you're aware) and I stumbled upon what I guess is their back to school range… Honestly. HONESTLY. Primark? tokidoki? WHAT?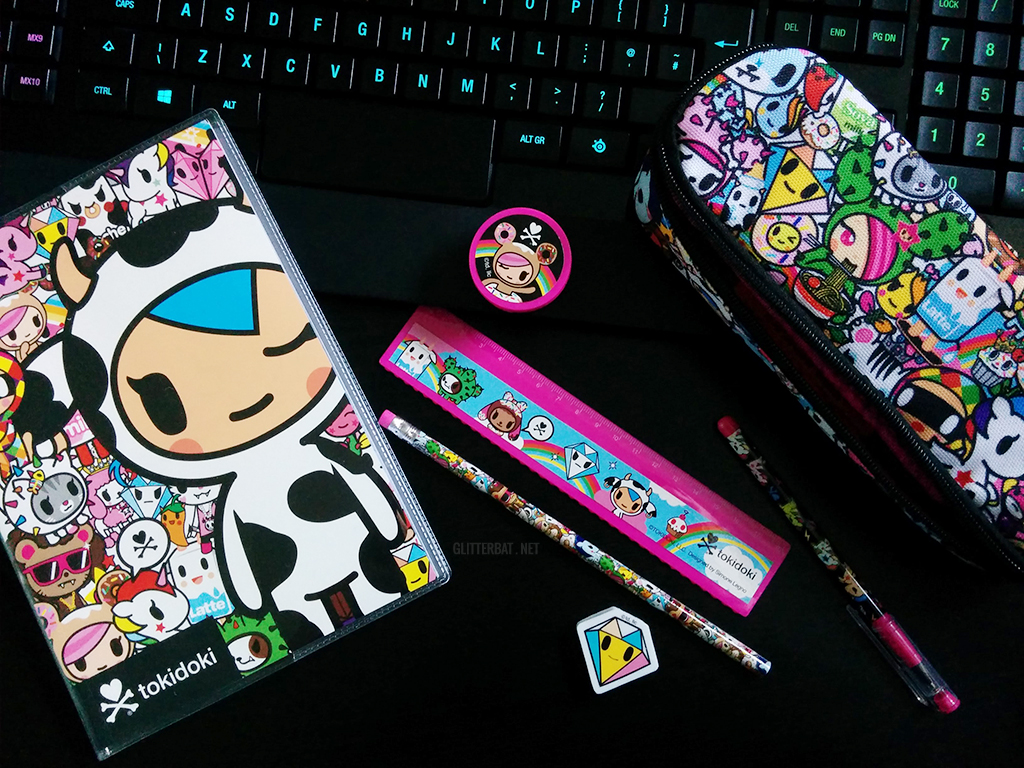 Take it in… I'll give you a minute. DO YOU SEE THIS ADORABLE NONSENSE?! Honestly, I am still reeling a bit from the fact that Primark are carrying licensed tokidoki stuff. I've been a fan of the tokidoki brand for a good few years now – with cactus pups and unicorno vinyl toys scattered through my collection of urban vinyl, and a shameful history of buying knock off tokidoki print bags in my yoof.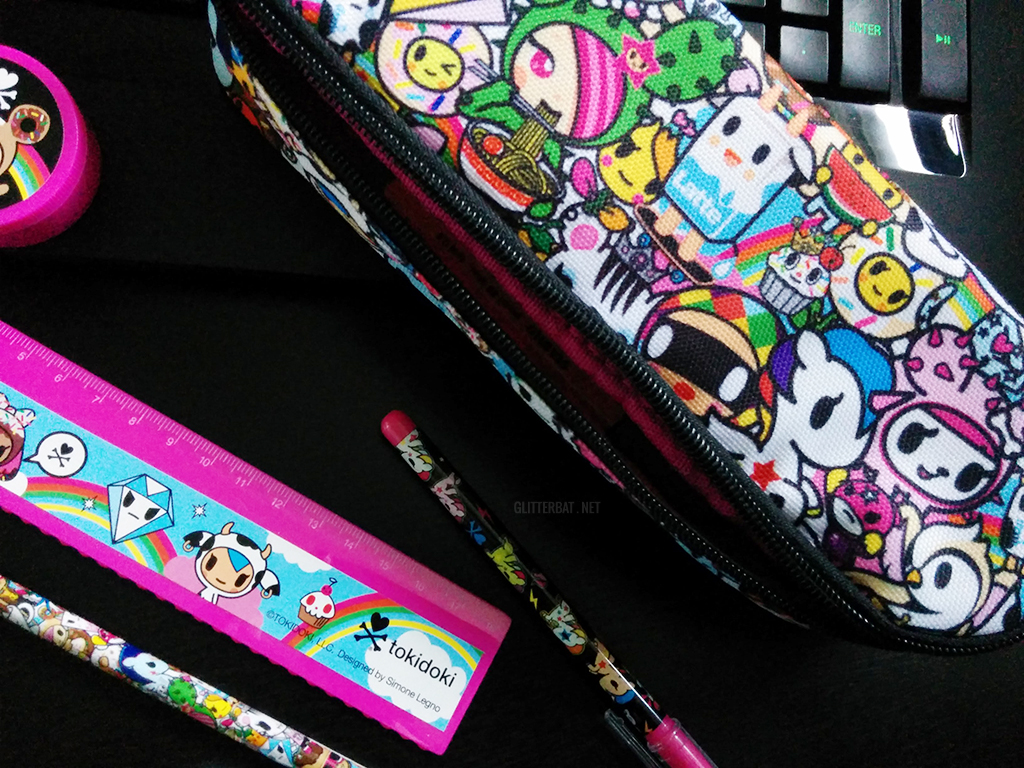 I picked up the plastic backed notebook (£2.50), the pencil case (£3.00) and a misc stationery set containing a pen, pencil, ruler, sharpener and eraser (£2.50). The set comes in a clear plastic case with the latte character on the front (not pictured). Primark also had a tiny pyramid full of erasers and a set of pushpins in stock, but somehow I exercised some logic and didn't buy things I didn't entirely need… I've since found out there is ANOTHER pencil case available, in the shape of a fucking milk carton like latte… hnnnnnnghhh. Gotta get me some of that.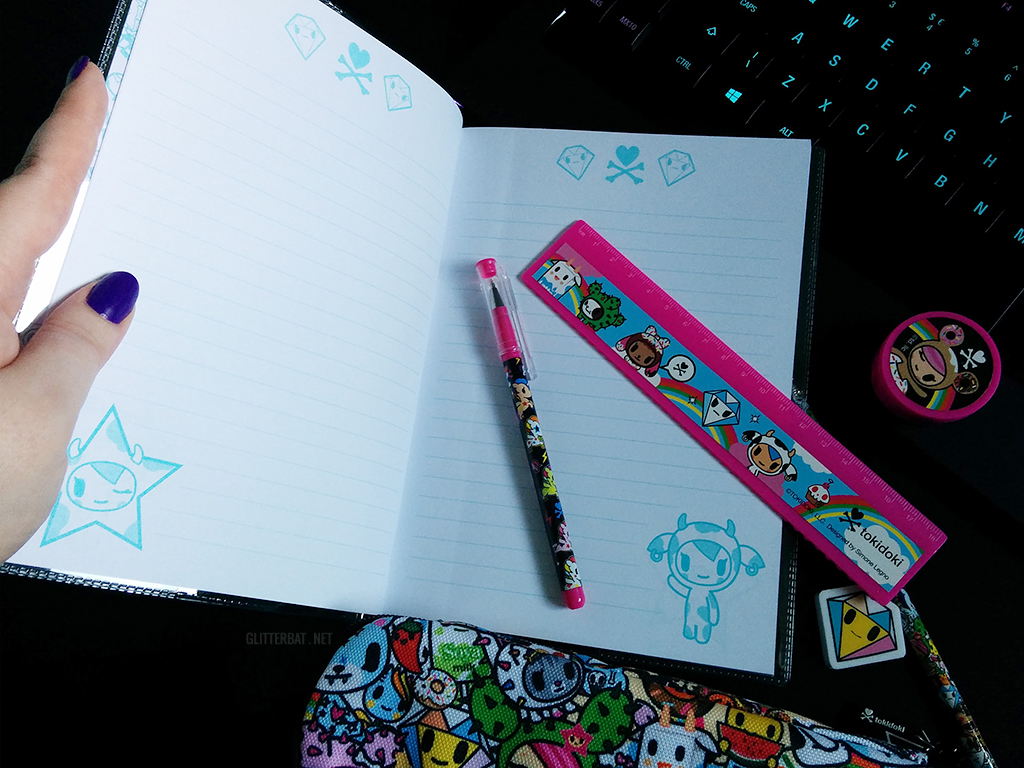 The inside of the notebook is beyond cute too – printed with an assortment of characters on the inner, and then featuring Mozzarella on all the pages. The paper seems a little thin, but for £2.50 I'm not about to complain.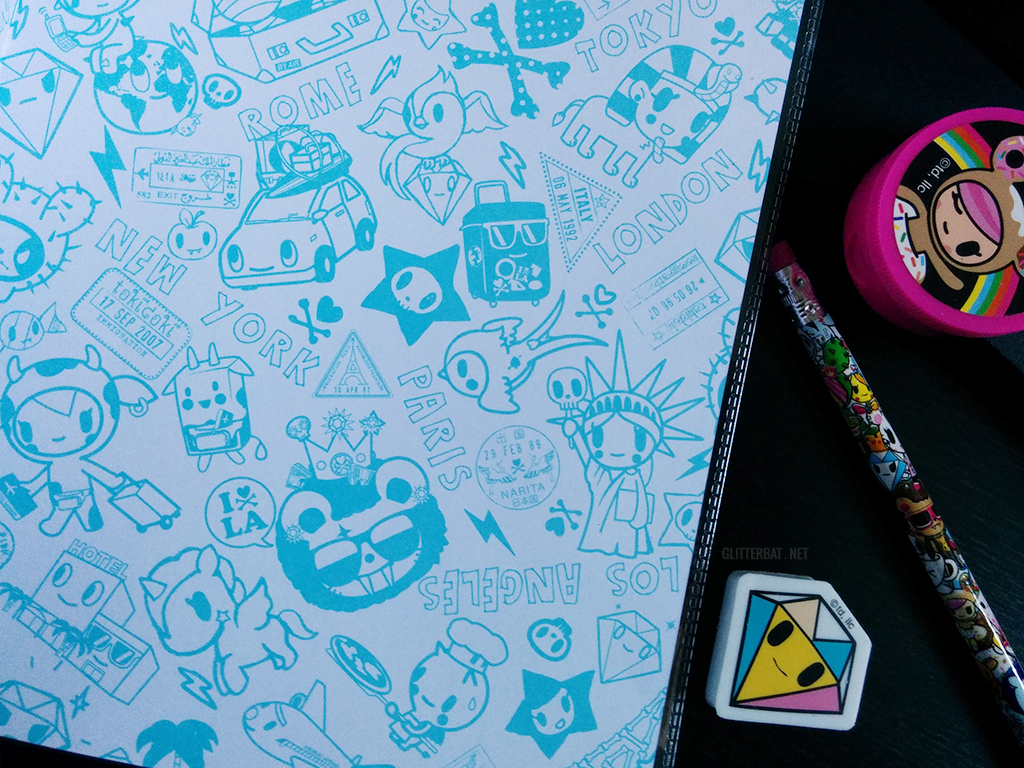 Bizarrely it looks like you can buy the notebook and the pencil case(s) on the official tokidoki website, but they are $12 a throw which seems a bit steep considering the price at Primark. I'm going to be checking back to see if I can pick up the latte pencil case as well, because HOLY SHIT everything is too cute for words.
Of course, I didn't buy just one set of tokidoki adorableness… and we did just pass my domain's anniversary… 11 years of miscellaneous rubbish at glitterbat.net. Though "real life" is a bit busy at the minute, I'd advise any fans of cuteness to stay tuned for a special kawaii giveaway coming very soon!