I'm going to go out on a limb here and guess that crackle/shatter effect polishes have had their day, right? Luckily for me, I actually really like the look of a good crackle or shatter manicure, which means I can pick up jazzy little bargains like these bottles of OPI shatter polish for the princely sum of 99p a go!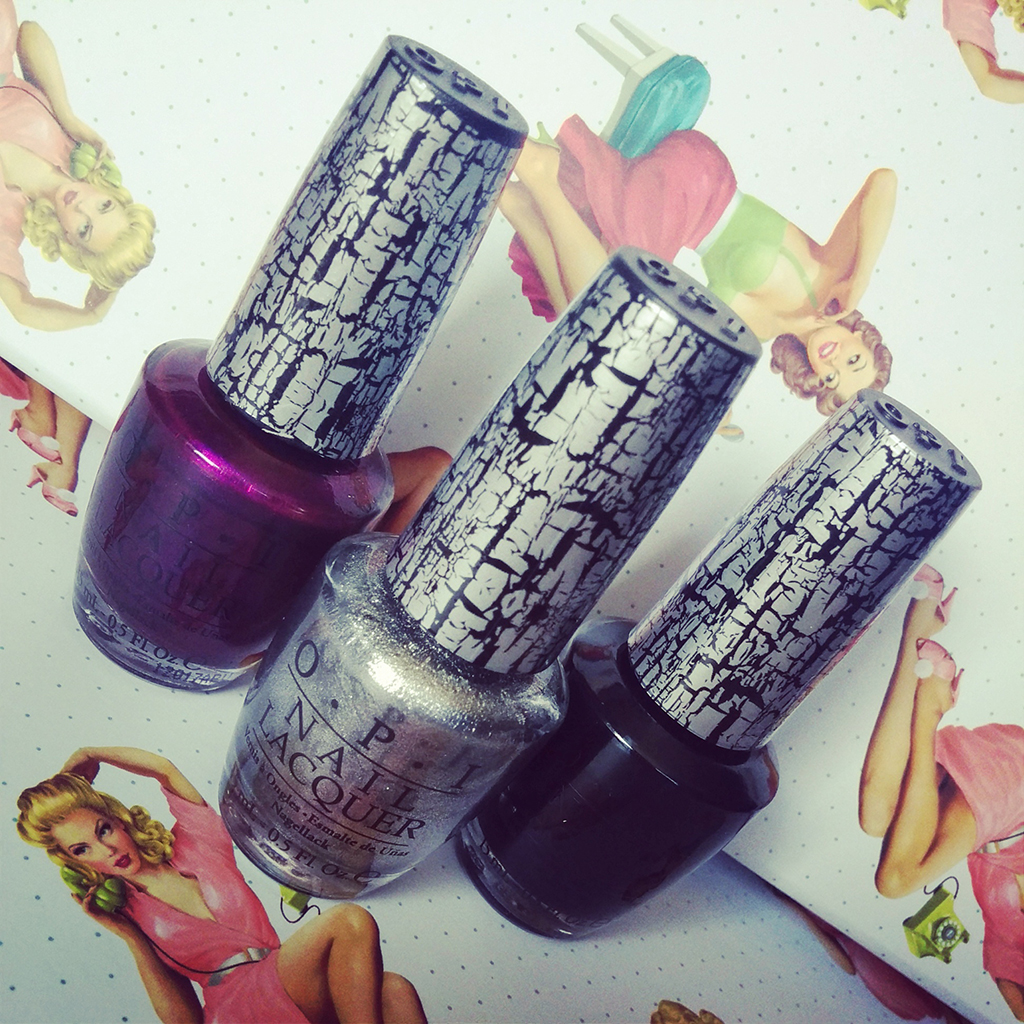 (L-R) Super Bass Shatter, Silver Shatter, Black Shatter
Yep, 99p OPI nail polish.  Following a cheeky tip off from Helen at Loves and Loathes, I nipped into the 99p shop in Leeds city centre just on the off chance that there would be some nice China Glaze or OPI polishes for me to snap up. Lo and behold, utter bargain.
OPI Super Bass Shatter is from the Nicki Minaj collection, and is a rich purple/magenta shimmery colour. The Silver Shatter was in the Pirates of the Caribbean collection, and the Black Shatter was in the Katy Perry collection. Obsessive hunting down of facts, just because. I can't wait to use these, though I literally JUST did my nails yesterday. Sigh. Maybe for the weekend?
There were a fair few other shades available too, so I miiiiiight just cave and head back to get the rest? I mean, I feel like I've got a bargain when I pick up bottles in TK Maxx, or buy from Fragrance Direct, but seriously… 99p a throw? On the other hand, my nail polish collection is getting a bit out of control at the minute. I gave a bunch to my sister following the Models Own incident earlier this month, just so I could fit all the bottles into the little metal case I store them in. Proper first world problems, I tell you.