After almost two years of the striped version (and a brief revert to a Coraline child theme) I thought it was time for a fresh look for this blog. This is Juliette, my first child theme built off the Genesis Framework for WordPress. Happy little Genericon social icons. Multiple colour schemes. Layout options. Fancy mobile menu. Clean. Airy. Simple.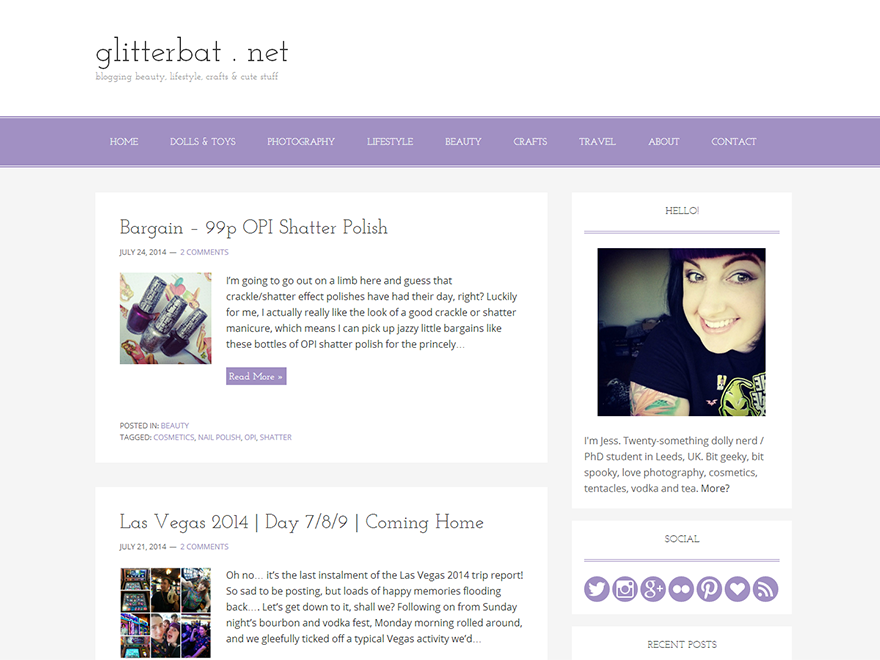 Genesis was lovely to build off, by the way – I see more Genesis development in my future. Dan and I have a couple of projects we want to work on together, and I'll be pushing for Genesis. It's so well built, and a joy to work from. Happy Jess is happy.
I built in a colour scheme picker so I could use the theme over at JessicaDrakett.co.uk as well – hit the link to see the Cadet Blue option in the wild. I like having the consistency across my blogs… it makes me warm and fuzzy inside.
What do you think? I'm very happy with it, and I think everything is happy. As ever, please let me know if there's any weirdness!