Oh no… it's the last instalment of the Las Vegas 2014 trip report! So sad to be posting, but loads of happy memories flooding back…. Let's get down to it, shall we?
Following on from Sunday night's bourbon and vodka fest, Monday morning rolled around, and we gleefully ticked off a typical Vegas activity we'd not tried before – a ridiculous buffet breakfast. We went to the buffet at Aria where Tom, Catherine and Jim were staying – again, a beautiful Las Vegas resort. Ridiculous is the word that just about sums it up – over the top, delicious indulgence. Once we were wheelbarrow-required levels of full, Tom, Dan and I got a cab to The Gun Store. I went for the "ladies package" which let me shoot a Glock 19 and a PINK AK-47. I really disliked the Glock – it felt far too powerful and uncontrollable, and I almost convinced myself not to shoot the AK based on this. I calmed myself down enough to get on with it, and I am SO glad I did.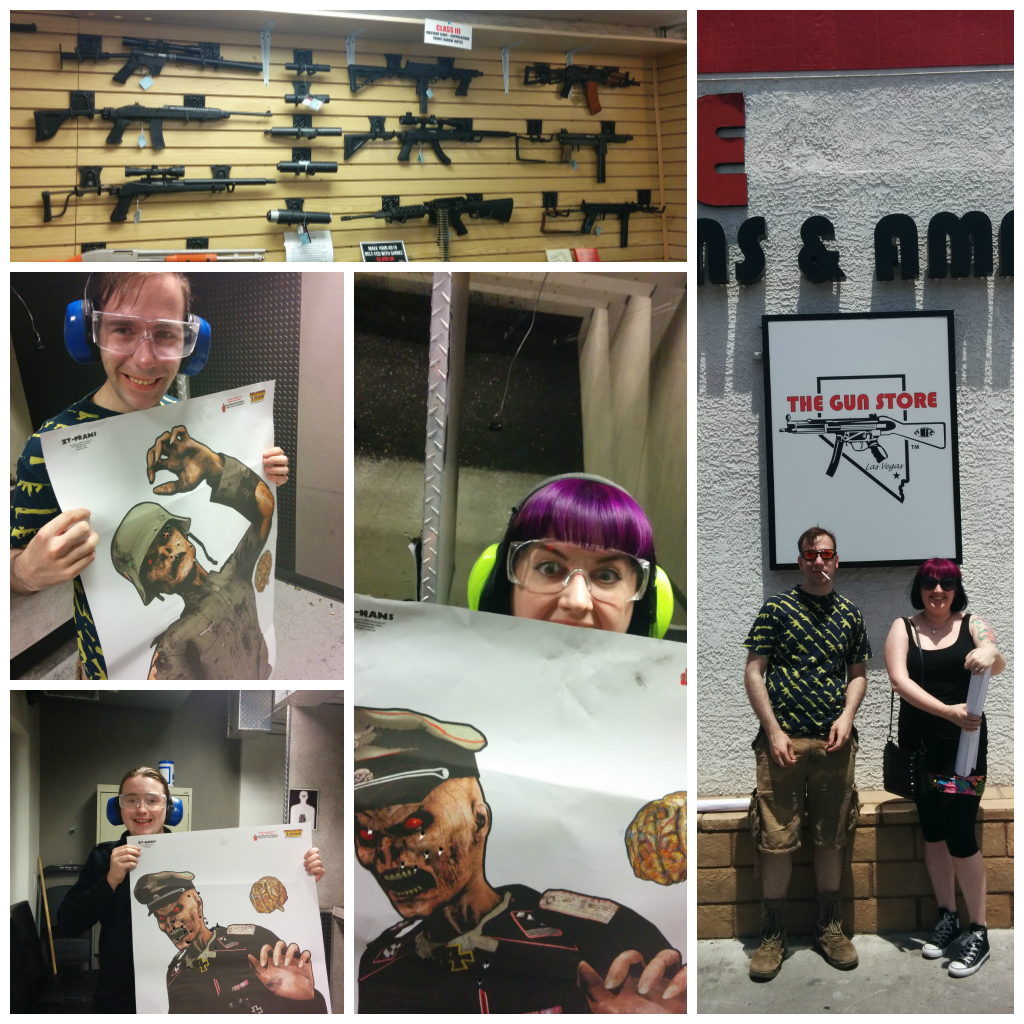 As it turned out, the AK was incredibly fun to shoot! I killed a Nazi zombie, in his eyes and in his brain and in his organs. I didn't miss a shot on either weapon, so watch out Nazi zombies and creepy clown bitches. That night, we threw a mini Game of Thrones season finale party in our suite, with more Secret Pizza and snacks and beer. All in all, a very relaxed evening!
On Tuesday, Catherine and Jim went off on a Grand Canyon coach tour leaving me, Dan, Tom and Leon to meet for brunch at KGB, a firm favourite from our last trip to Vegas. I built my own burger this time – medium rare with brie, garlic aioli, bacon and fried macaroni cheese sticks. Good lord, that juicy pink burger…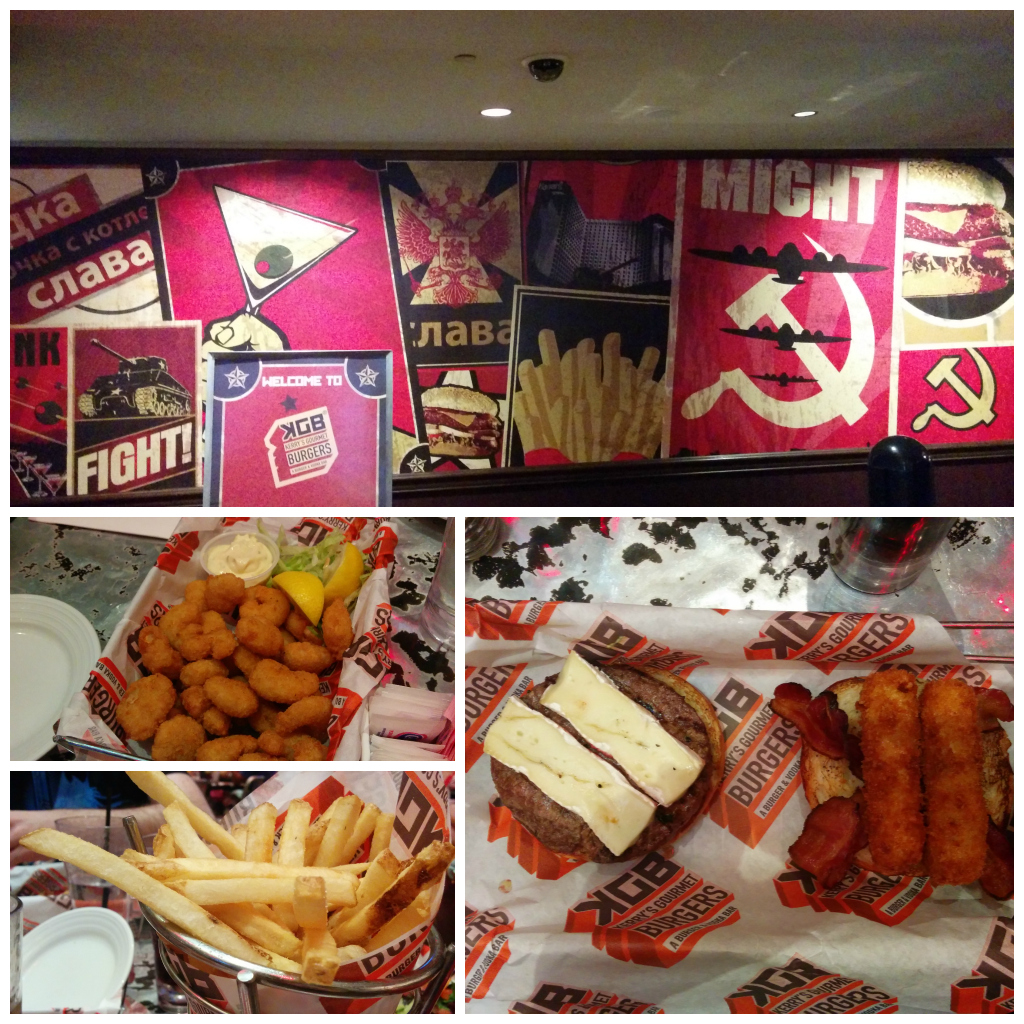 We spent the afternoon shopping at Fashion Show, where we built Lego minifigs and I got overexcited with Sanrio and Hot Topic. My Sanrio haul was relatively sensible – just useful stationery this time. The post it notes were actually from ABC, but fit nicely for purposes of showing off. Hot Topic was a bit rubbish to be honest, but I came away with an Invader Zim tee and a Maleficent vest in the sale, so no real complaints from me.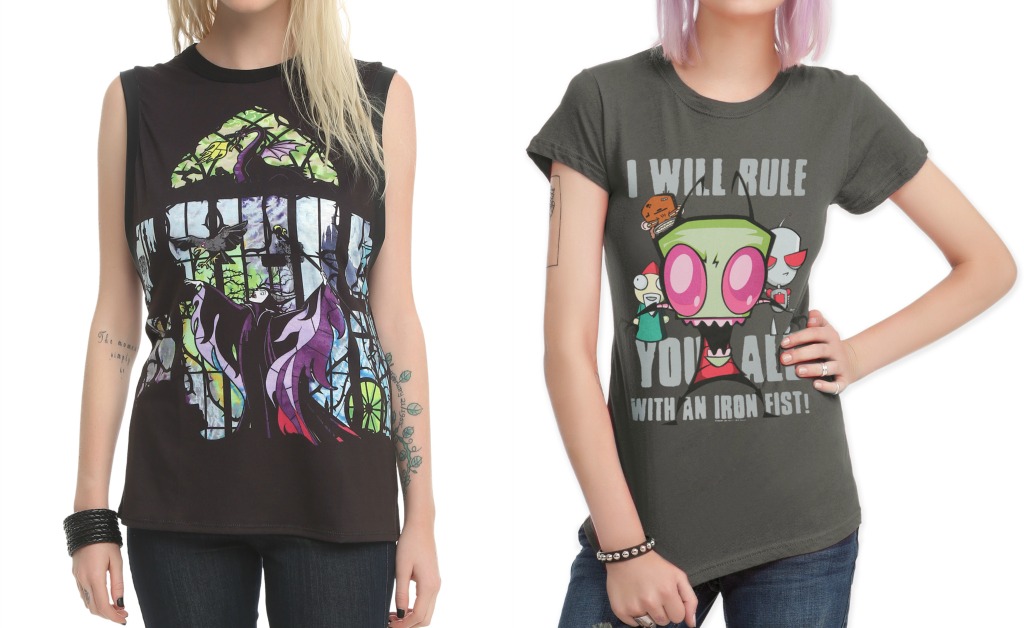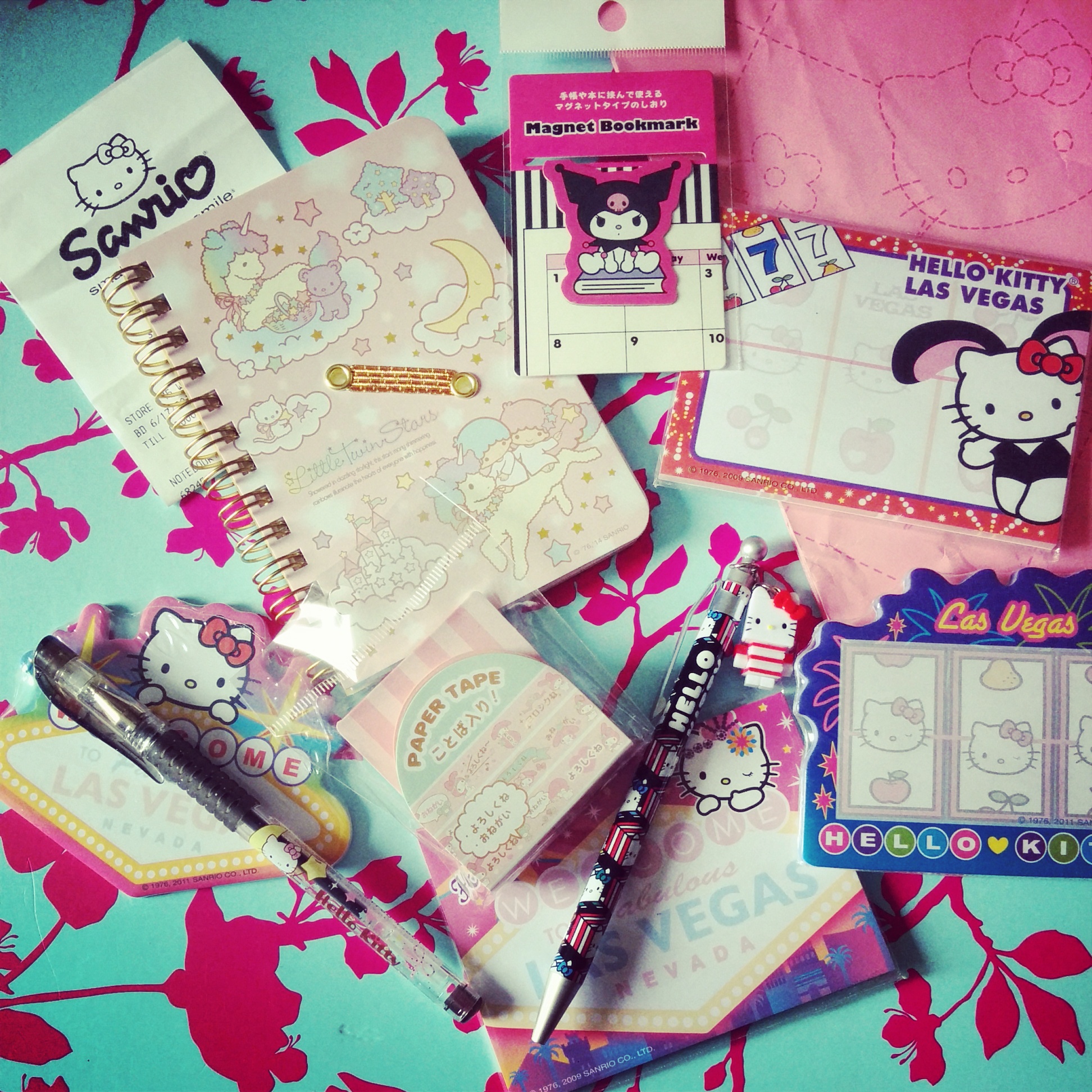 We had a lovely walk back down the strip, through the gardens at Caesar's and into the conservatory at Bellagio – both beautiful locations to relax and really let the non-stop madness of Las Vegas kind of melt away. It was really nice being around living plant life, haha!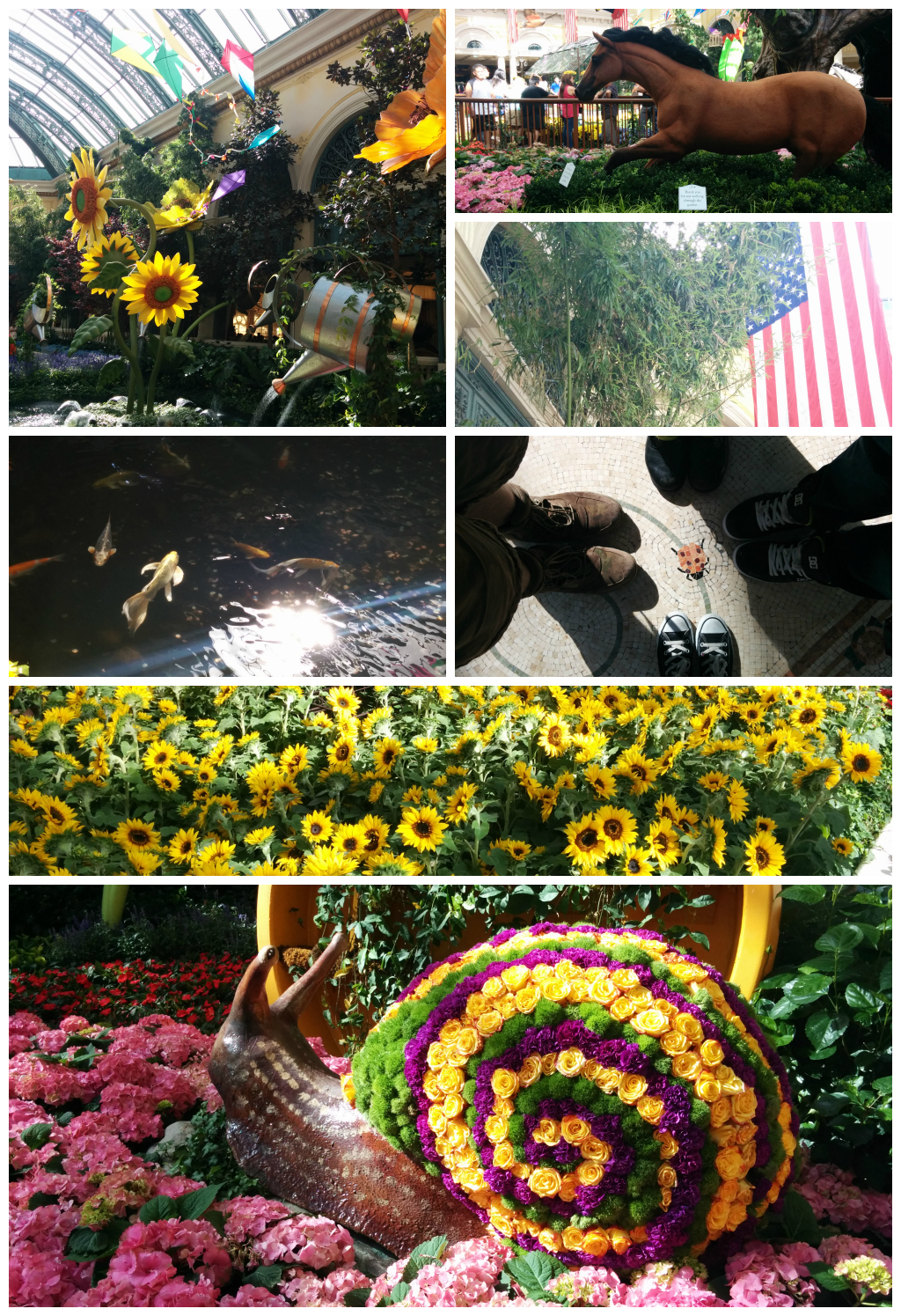 Now… Coming back through the Cosmo to our suite, I spotted a Little Shop of Horrors slot machine. SO CUTE. SO EFFING CUTE. Even cuter when Dan fed it $3 and got $103 back out of it! Turns out I'm pretty good at picking slot machines for other people to play, just not so good at picking them for myself.
The four of us had dinner at Bubba Gump Shrimp Co. It was a bit intense! Dan and I had Tennessee and Georgia peach ice teas, which came with souvenir mason jar wine glasses – currently drinking out of one at home now, though with a lot less booze and excitement. The food at Bubba Gump's was excellent – so much so that Dan and I went there for dinner again the next day. We're suckers for seafood.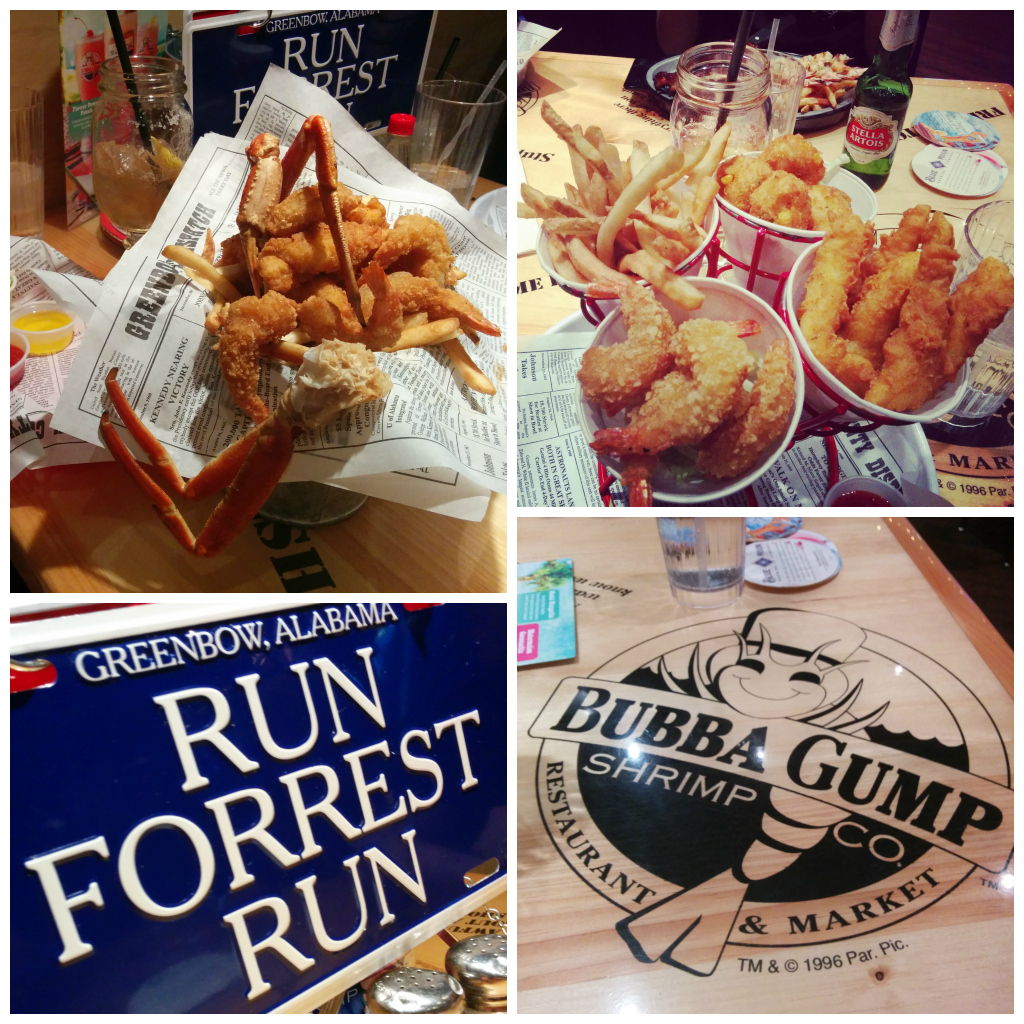 Dan and I got up on Wednesday morning, and impulsively (spurred on by having more money than we thought we would on our last full day in Vegas) visited one of the Tix 4 Tonight booths to see about getting some last minute show tickets for the evening. The fates spoke and we ended up with a pair of tickets for KÀ, a Cirque du Soleil show at the MGM. The two of us met up with Leon and took a cab to In-N-Out Burger, on Leon's recommendation. We were NOT disappointed! Double double animal style, fries also animal style. My mouth is watering just thinking about it. Again, can someone mail me some tasty foods please?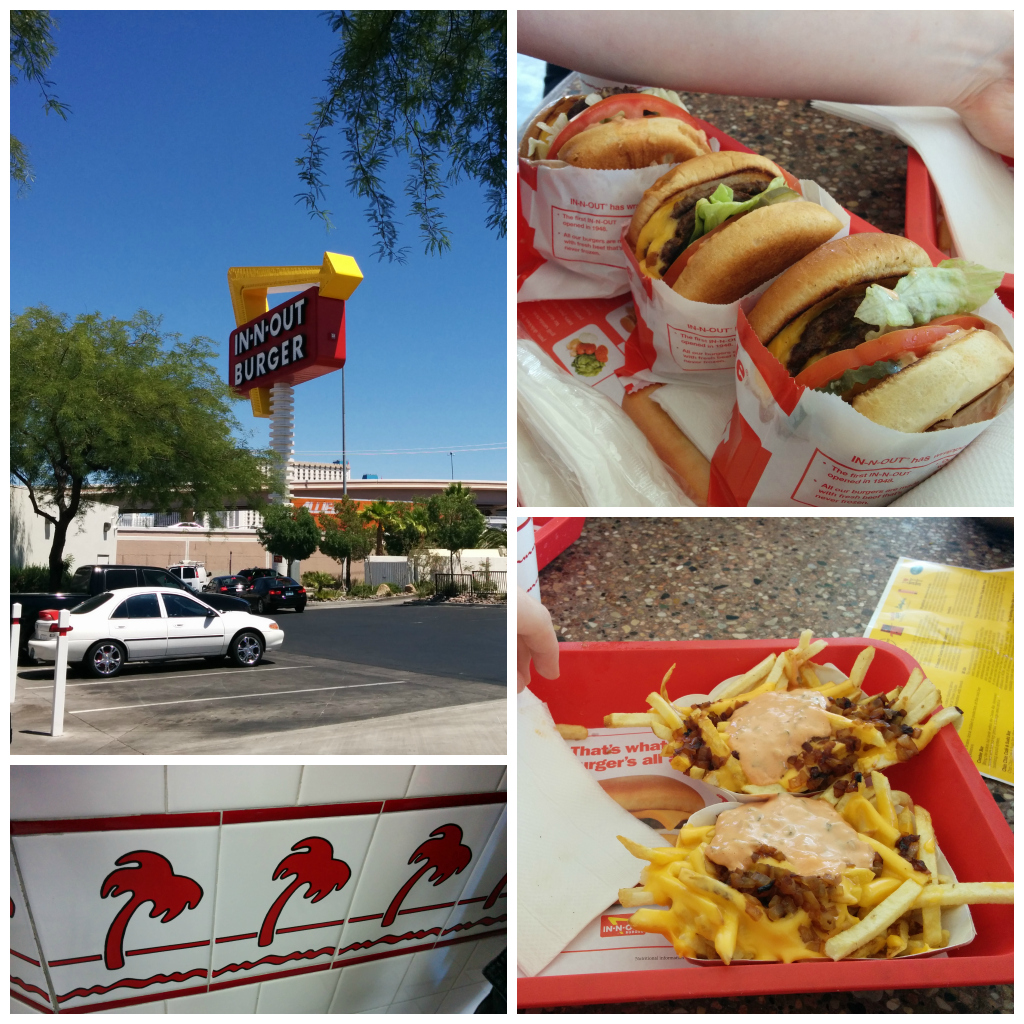 The afternoon was spent crawling Fremont Street with the entirety of Team Vegas, feeding the "cheap loose slots" and watching Tom consume a football full of White Russian. Seemed like a good idea at the time, apparently.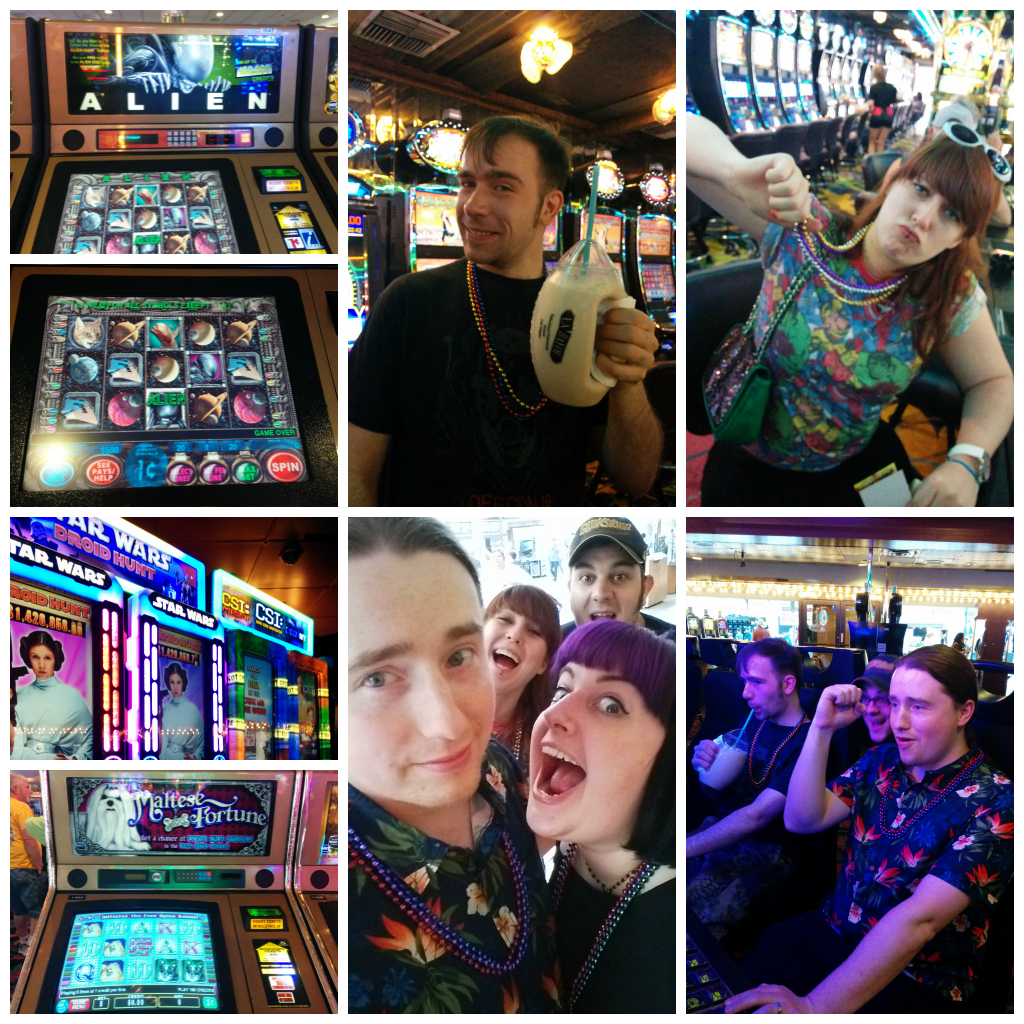 Dan and I had to leave around 6pm to get back to Cosmo so we could get ready for KÀ. After some deliberation, we decided on dinner at Bubba Gump's again – more souvenir glasses and tasty shrimps, before the short walk to MGM.
KÀ. Now. How do I go about describing KÀ? Well, here's the official trailer –
Breathtaking. Emotional. Mind-boggling. Immense.  Beautiful. Every last aspect of that show is incredible. The perfect way to spend my last evening in Las Vegas with my new husband. :love: The only problem is now I have a massive Cirque itch – I already had a passing interest in Zarkana, and more than a passing interest in Zumanity… guess we're going to have to go back to Las Vegas? The show finished up pretty late, so Dan & I headed back to the Cosmo to pack and prepare for checking out the next day.
Thursday morning was a blur of shoving things into suitcases, spending our last dollars on sweets and tacky gifts for friends at home, and devouring a delicious Salsa Cantina breakfast. Flying home was… well. It was flying home, so it's never going to be great is it? I mean, it was an excellent flight, but neither of us really wanted to leave Las Vegas.
It was the perfect wedding trip, and one we'll both be talking about for a really long time. :love: Next up, we plan our (actual) honeymoon… Iceland. From one extreme to another – we don't do things by halves in the house. Fingers crossed we'll be sorting that out soon, so watch this space…