A few weeks ago, the lovely Angie at Chocolate & Lipstick shared a post about a beauty swap she had taken part in, and how she was going to organise another. Impulsively, I decided to get involved because a) who doesn't like surprises? and b) I'd enjoyed doing swaps before in the Blythe community – my favourites being the international candy swaps! Angie paired me up with Christie at Christie's Lifestyle, and we've spent the last couple of weeks getting to know each other, emailing back and forth, figuring out our likes & dislikes, and generally chatting about anything and everything going on in our lives – though admittedly our emails usually turned to the subject of tea, cake and baking!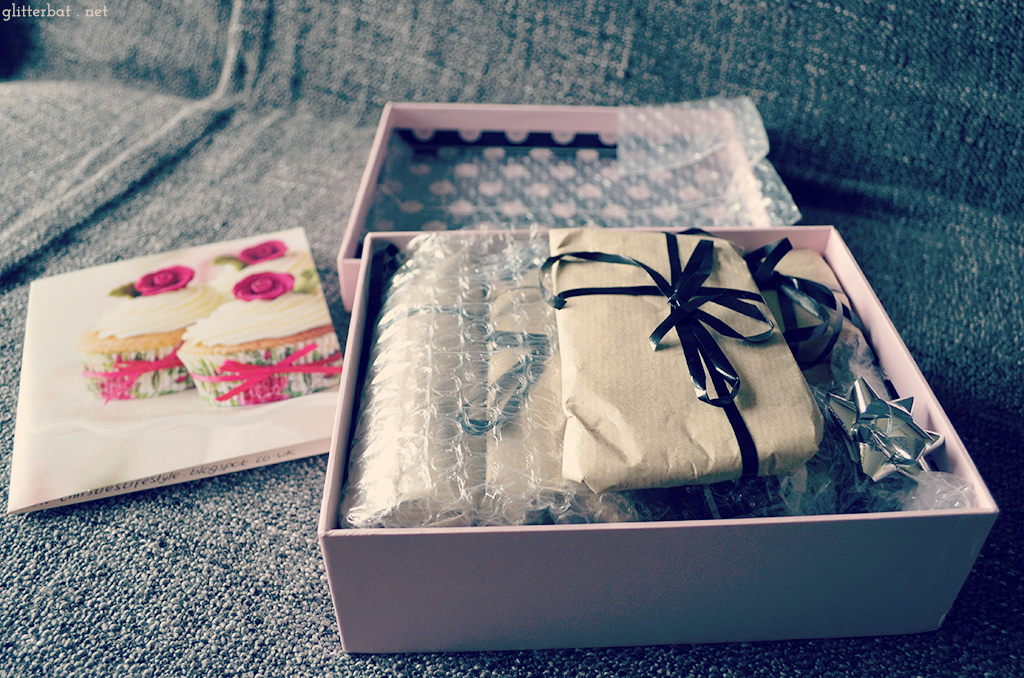 On Saturday, the postman brought me this beautifully wrapped package of goodies from Christie. It was like Christmas and birthdays and Halloween all rolled into one! Before I'd even got to the pink Glossybox full of treasure. the first surprise absolutely knocked my socks off…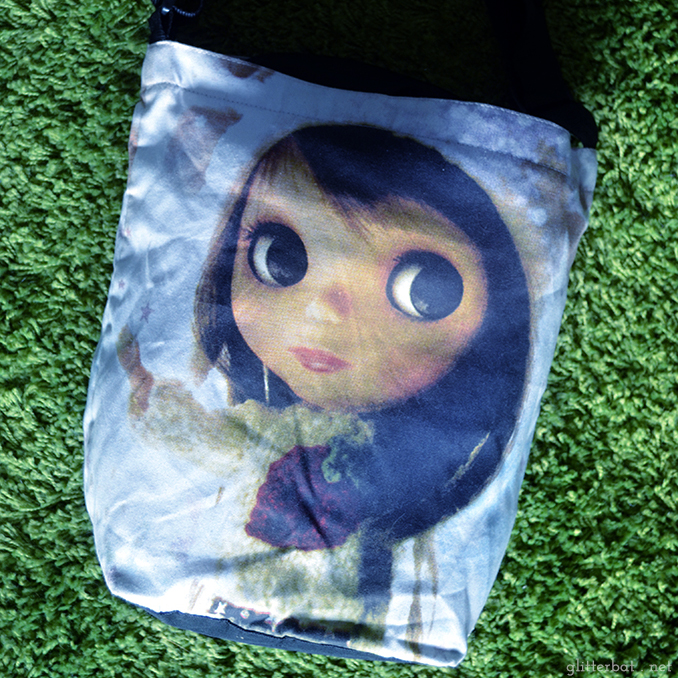 Yes! That is a Blythe doll tote bag! How bizarre and twist-of-fate-y is that? Christie had spotted this little gem in a charity shop window, and couldn't resist getting it for me. I never see Blythe things offline, and can't get over how sweet a surprise this was. Inside the bag was the pink Glossybox and a lovely card with cupcakes and a super sweet note from Christie.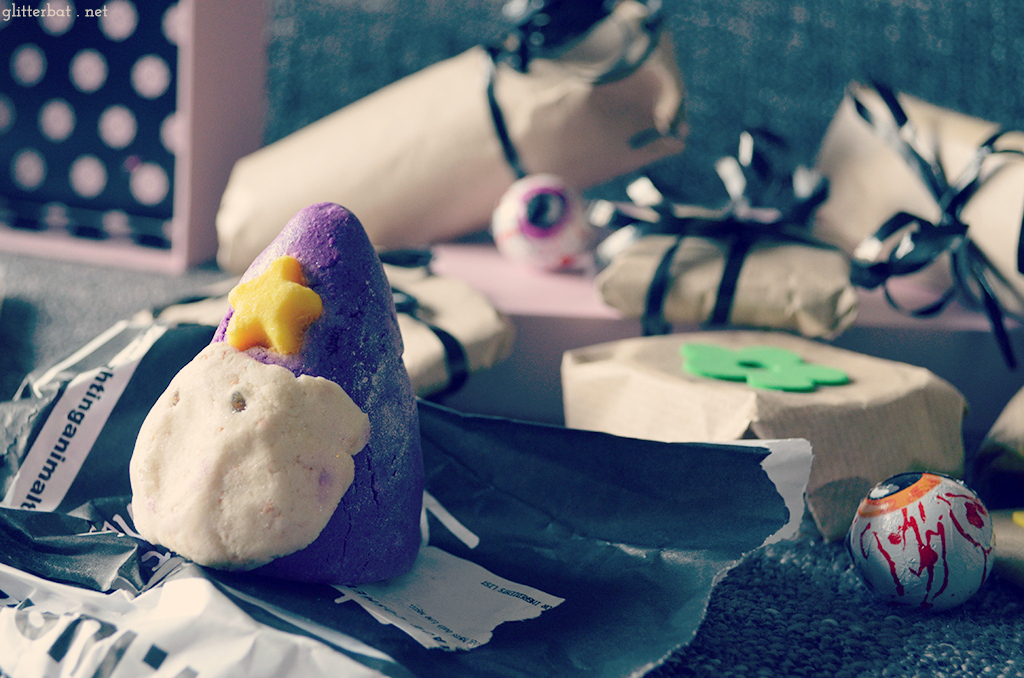 I started unwrapping the tiny parcels with all the chaos and excitement of a toddler on Christmas morning, just about remembering to take photos as I went along. The first thing out of the box was this Wizard bubble bar from Lush. This adorable little guy is a limited edition for Halloween, and smells spicy and tangerine-y and turns the bath water a beautiful pinky purple. Those spooky eyeballs are in fact chocolate, so don't panic. They were delicious.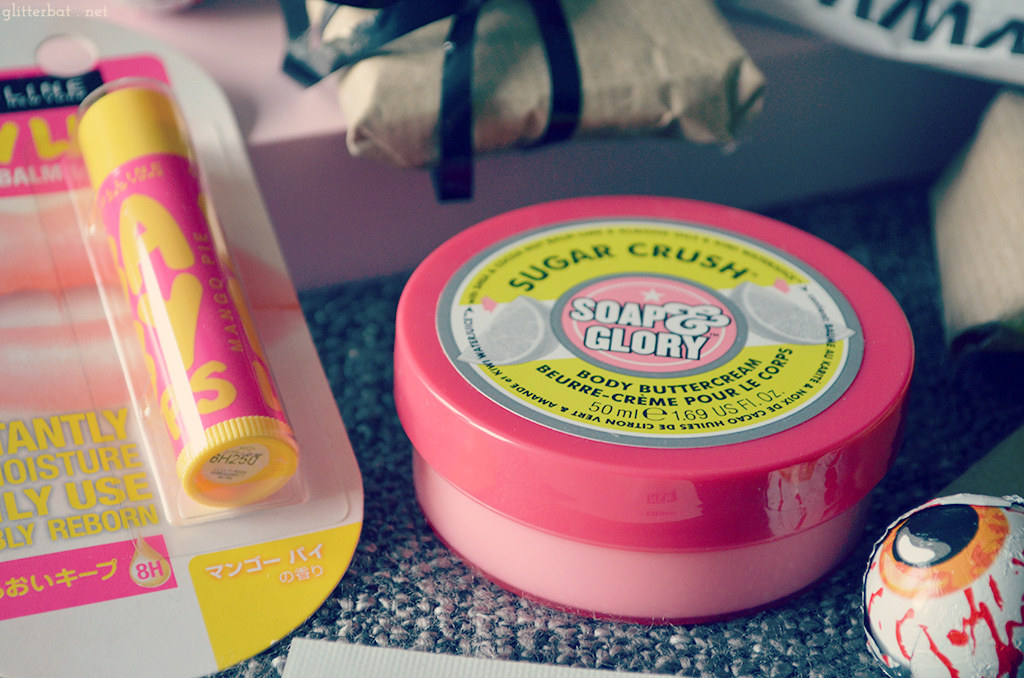 Next up is the Maybelline Baby Lips lip balm in Mango Pie, and Soap & Glory's Sugar Crush body butter. This is the weirdest thing – the week before the swap I so very nearly bought myself the Mango Pie lip balm, but for whatever reason just… didn't? Maybe I'm psychic, who knows? Anyway, I'm understanding the blogger hype around the Baby Lips now, as it's really, really nice. Moisturising and sweet, this will be a nice addition to my collection. As for the Sugar Crush butter? Well. I already have the shower gel to match this so I'm very pleased to add the butter to my Soap & Glory stash!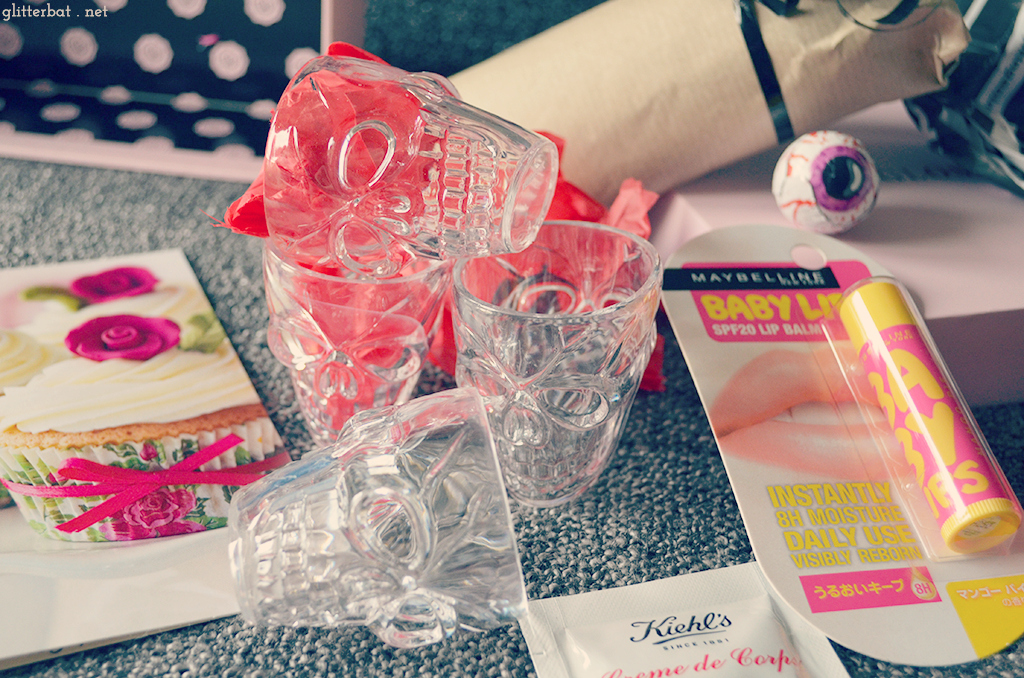 Skulls! I told Christie that I have a serious… addiction… to Halloween stuff. These spooky skull shot glasses are adorable, and will go perfectly with all our other Halloween themed bits and pieces. I know it's a massive goth cliché to love Halloween stuff, but yeah… #sorrynotsorry haha!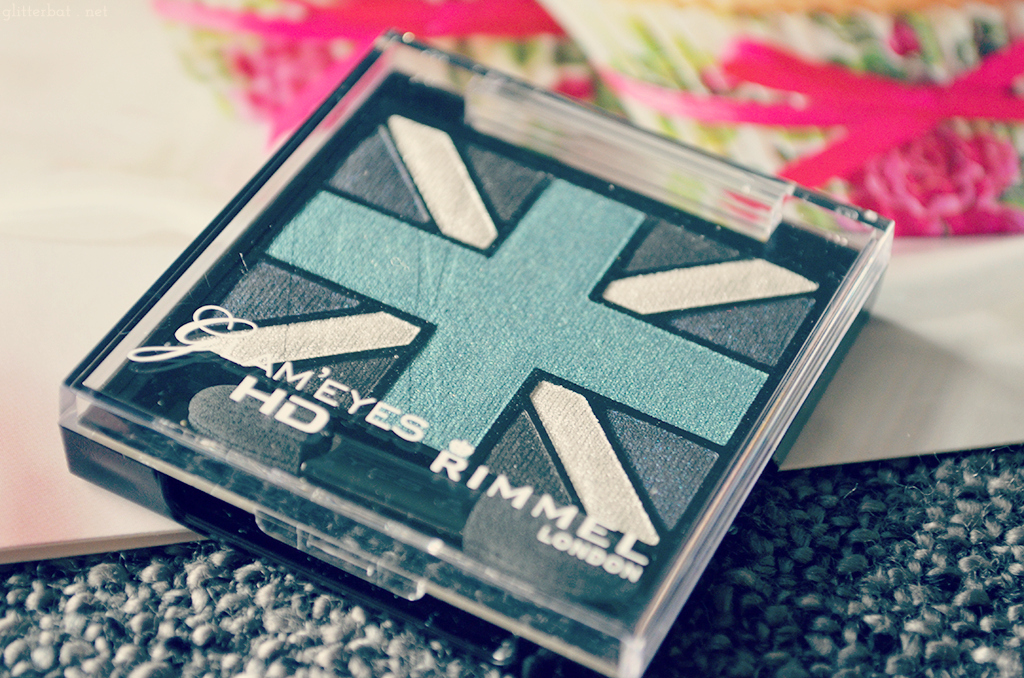 How cute is this Rimmel Glam'Eyes HD eyeshadow quad? It's packed with beautiful shimmery shadows in blue tones, and I love the arrangement of the shadows in the pan.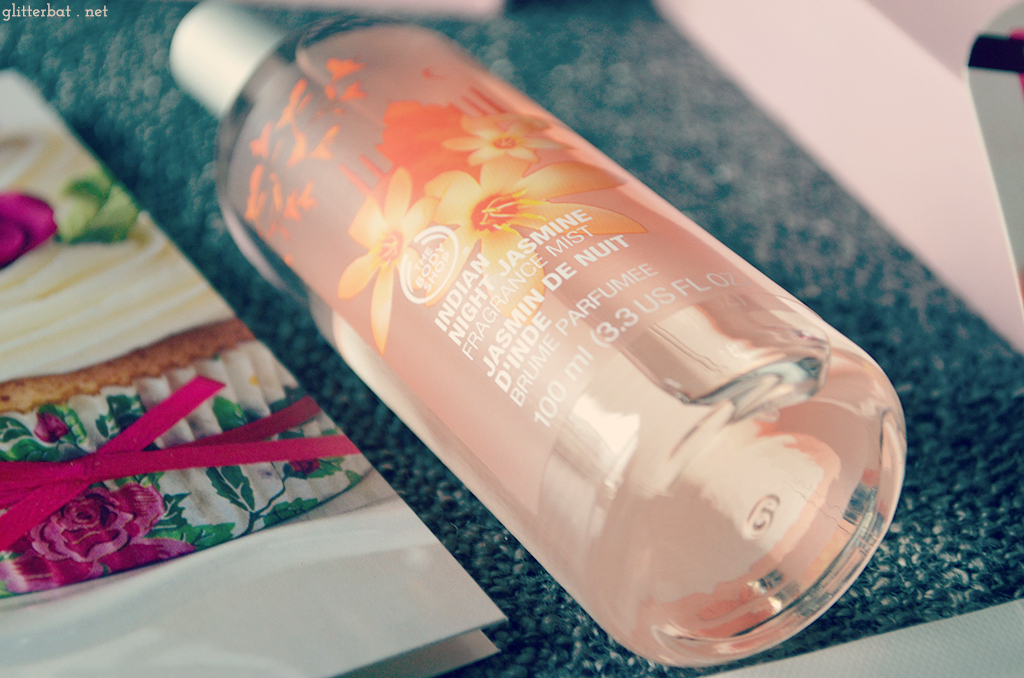 Christie absolutely nailed it with this Body Shop Indian Night Jasmine fragrance mist. You'll know already if you've read my recent Korres post that I am obsessed with jasmine. Like, thoroughly. This body mist is such a gorgeous scent, I've worn it every day since the weekend.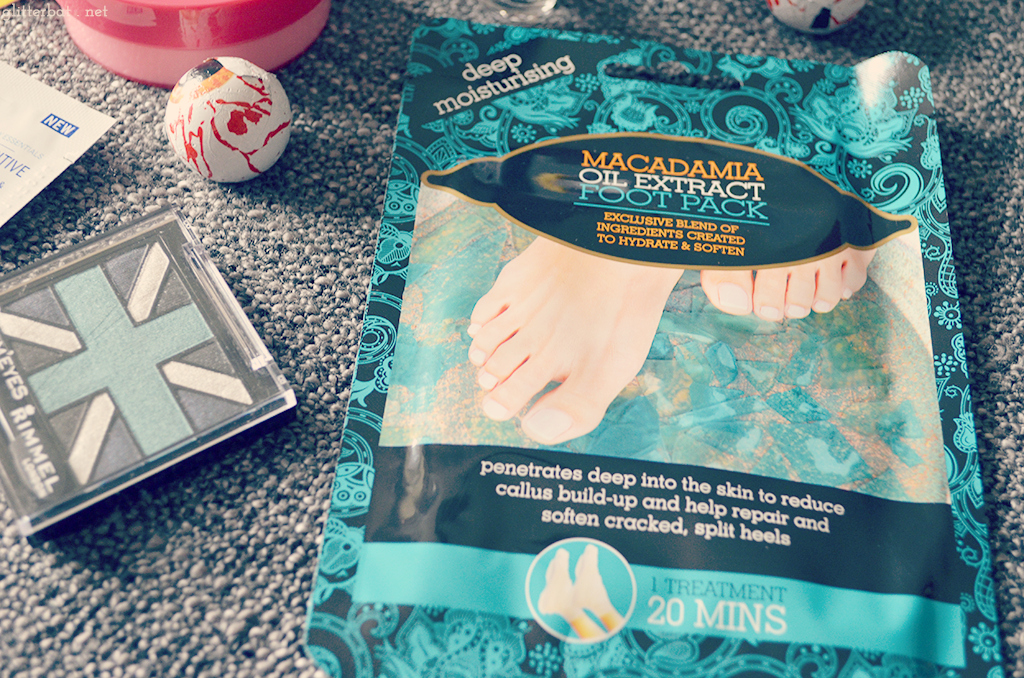 I'm super excited to try out this Macadamia foot pack, especially seeing as I gave myself massive blisters last week after my first day back teaching followed by a mad dash to Crewe for a gig. I'm going to really enjoy this!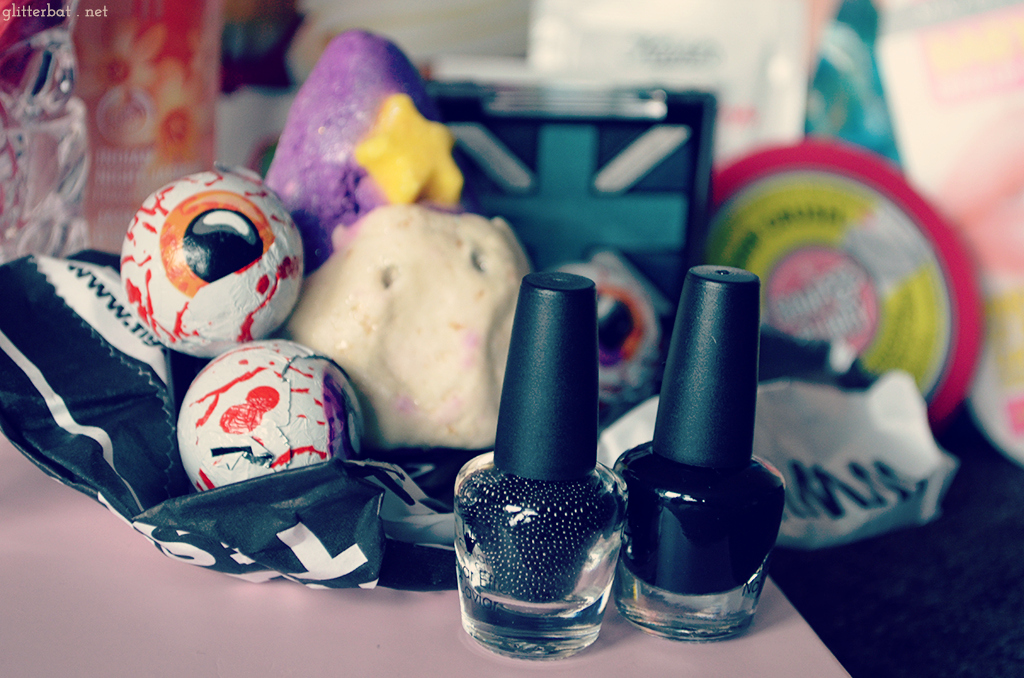 Christie also sent me this adorable tiny black nail polish and nail caviar set. I've never tried a nail caviar but I love the look of the tiny beads, so I'm looking forward to trying this out… here's hoping I don't spill it all into the carpet or anything!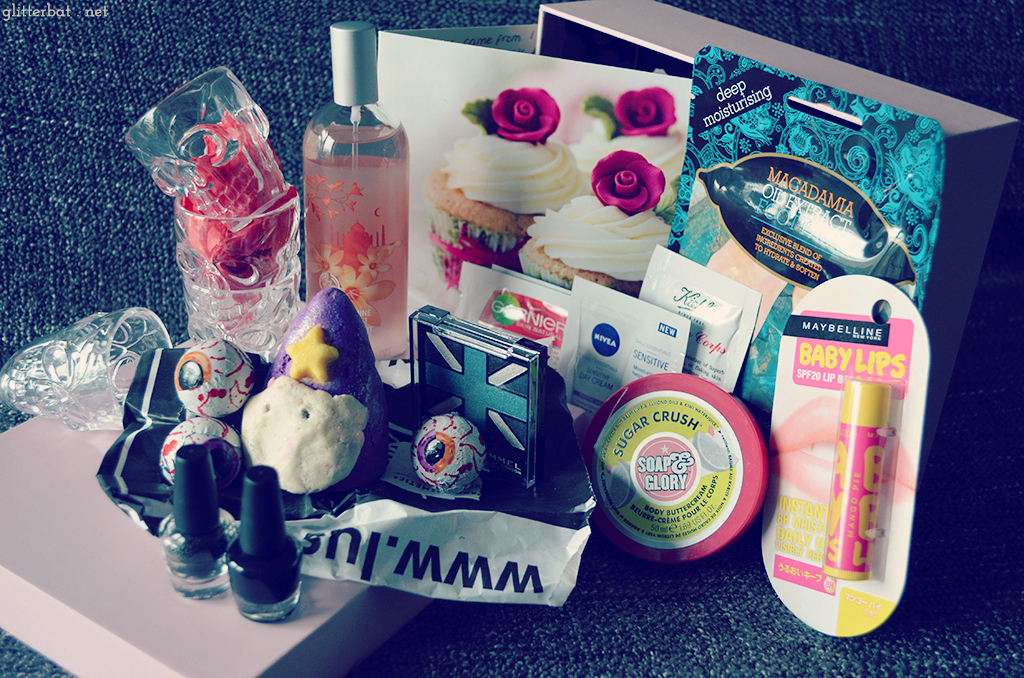 There were also some Garnier, Nivea and Kiehl's lotion samples stashed away in there, which I'm really excited to try out – especially the Kiehl's!
I feel utterly spoiled, and have had so much fun getting to know Christie and shopping for her. Thanks again to Angie for organising, and obviously to Christie for being an amazing swap partner. I would love to do another beauty swap soon!
To see what I bought for Christie, check out her blog post here!