Three weeks ago Dan and I went to Brighton for the fifth annual Blythe doll collectors event in the UK (cunningly named BlytheCon UK) and it was all kinds of fun. Sadly I've been super busy with work stuff, and have only just sorted out my pictures from the event. This is going to be a very picture heavy post, but it's all very cute so that should make up for it.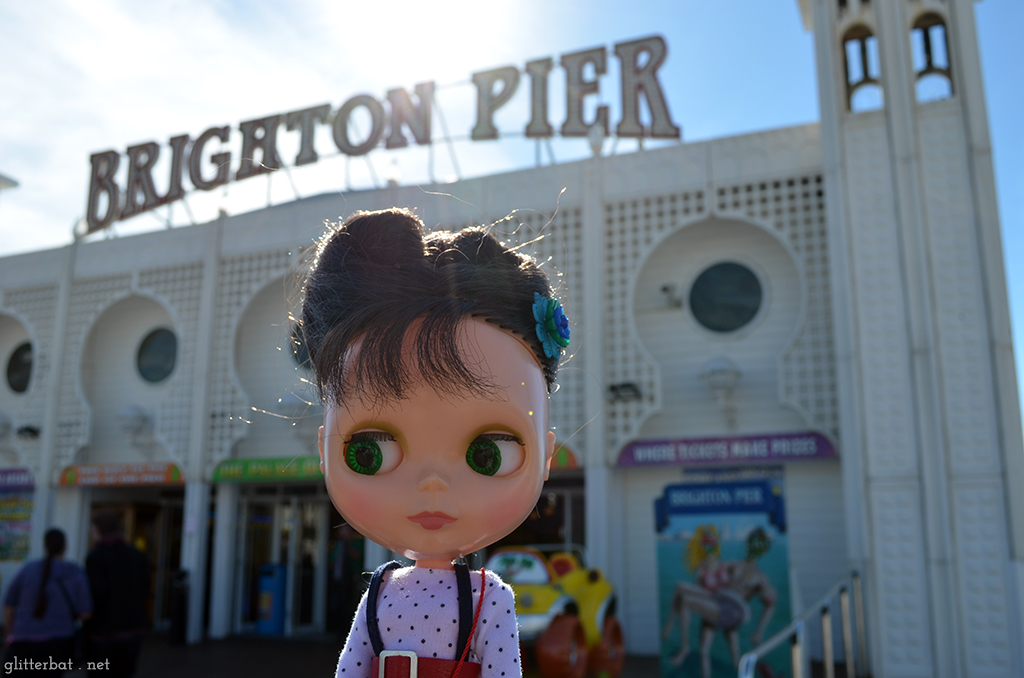 On the Friday we drove down to Brighton from Leeds (early start, long journey… yikes) for the pre-meet in All Bar One and a little bit of pre-event set up and planning. It was great to catch up with fellow organisers Laura Kate and Angela, our artist Leo and other dolly friends including Jane, Mel and Lucia. I say this every time I come home from a doll meet, but dolly friends really are some of the nicest friends. Dan and I finished the evening eating chips on the beach in the dark. It sounds romantic, it wasn't really – Brighton's wildlife nightlife was in full swing, and Brighton's seaside isn't as lovely as our favourite bits of northern seaside. Sorry Brighton, you're just not Whitby 😉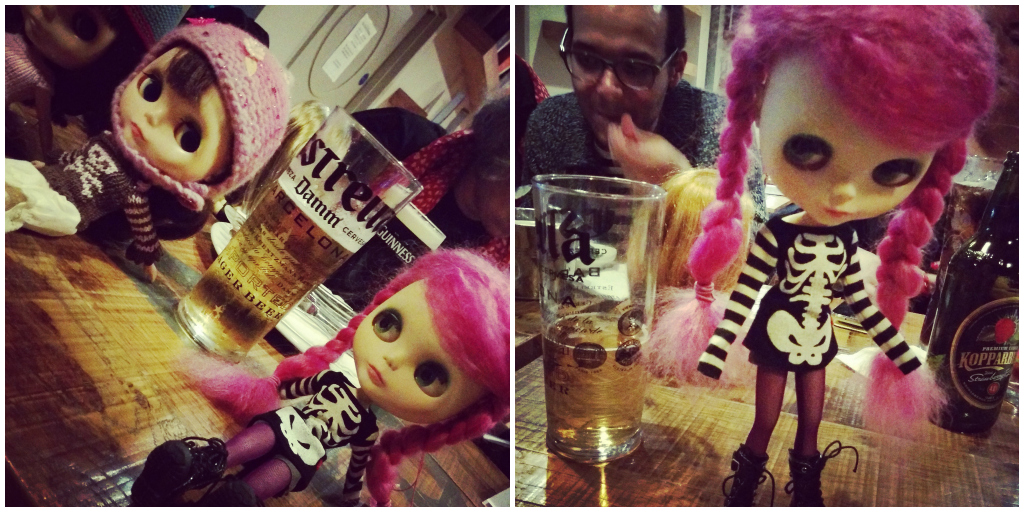 Saturday morning was another early start, with Laura Kate, Angela and I running around like headless chickens setting up the venue with the help of the Thistle Brighton events team. The Thistle was an incredible venue, nothing was too much trouble for the staff and I would really recommend them if you're planning an event or conference in Brighton. Side note, how cute is Laura Kate with our balloons?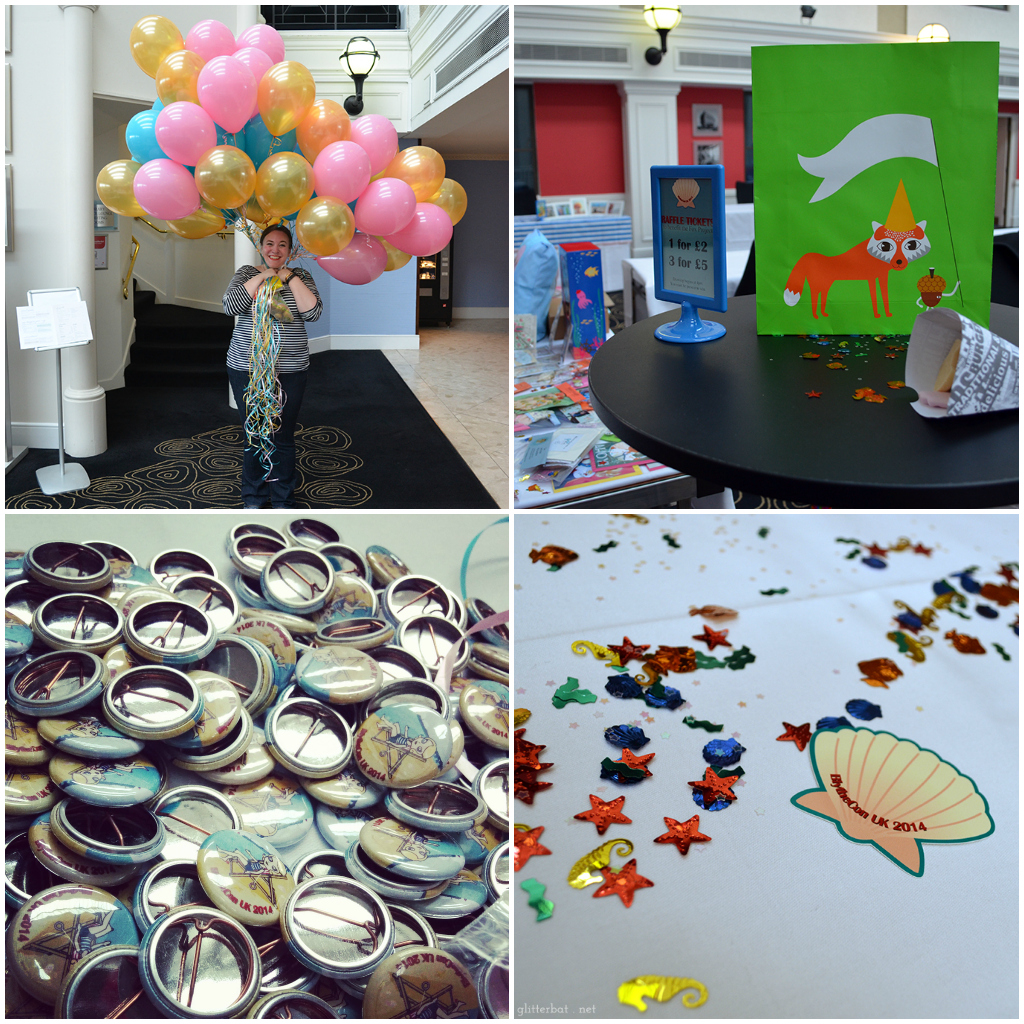 Once we were all set up, I took to the registration desk with Laura Kate's husband (The Scot) and my lovely Dan on goodie bag duty. After the initial mad rush had calmed down, I dashed back upstairs to run the bring and buy stall with the help of Angela, Lucia, and other helpful dolly friends throughout the course of the day. Bonus points, I wore my Irregular Choice Blythe shoes. I love them so much!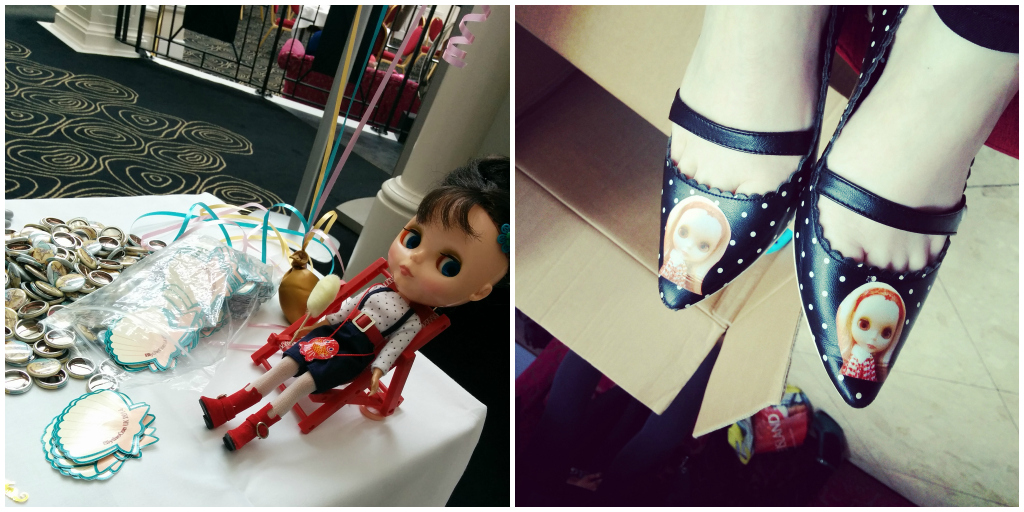 I met a bunch of new dolly people, and a bunch of old dolly people for the first time in Brighton – some I've known for all of a few months, others I've known for literally years and years but only "virtually". It still feels a bit weird when you recognise somebody by the doll they are holding, and then exclaim their username loudly… haha!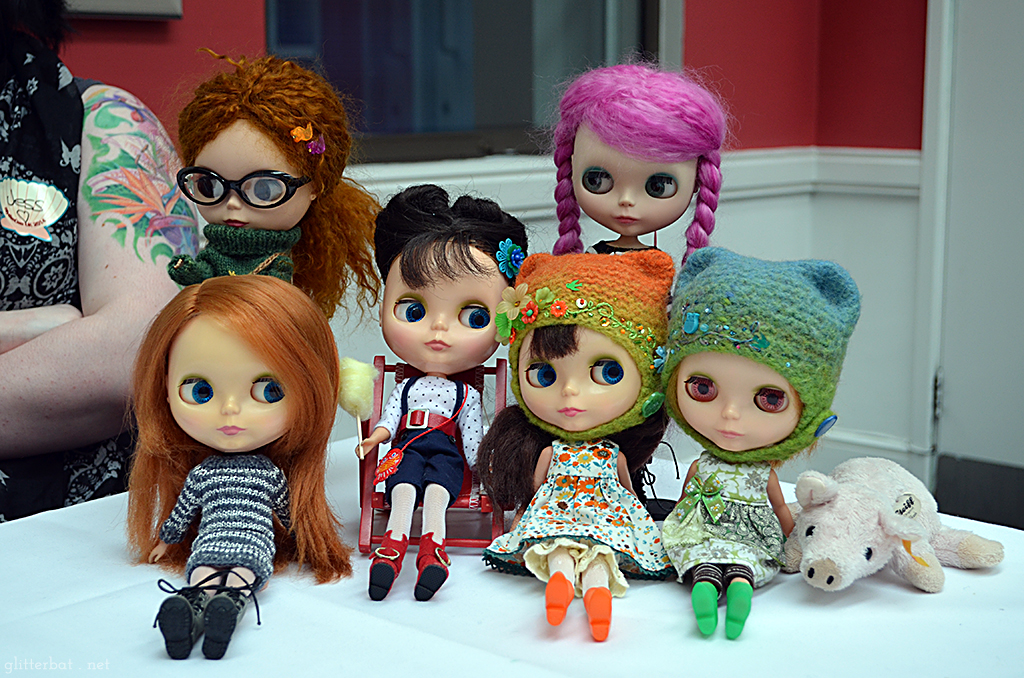 The competition entries this year were awesome – fitting really well with the whole seaside/nautical thing we were going for. I'm always so impressed by dolly seamstresses – I just can't wrap my head around how they do it!
After the daytime event finished, I had a cheeky half an hour nap in my room before heading back downstairs to The Water Bar for the BlytheCon UK after party. Cider and canapés are a surprisingly good combination, don't you know. The event staff (who had been really interested in the event all day) even made us a little sign for the door with the Blythe logo!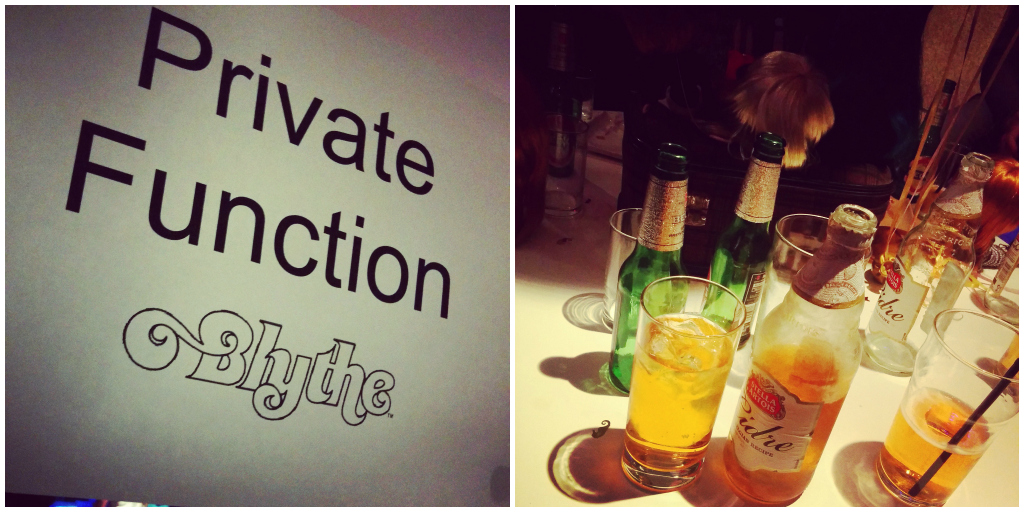 As ever, the loot and swag of BlytheCon is rather lovely. I was pretty restrained with my spending this year (okay I lie – I didn't have a chance to buy buy buy as I was too busy rushing around all day!) but still ended up with a whole bunch of cute stuff. The goodie bag was full of cute bits and bobs (including a stick of rock, and tiny Blythe sized candy floss!) and I bought myself a Halloween Hey Cavey. I'm in love with his little face!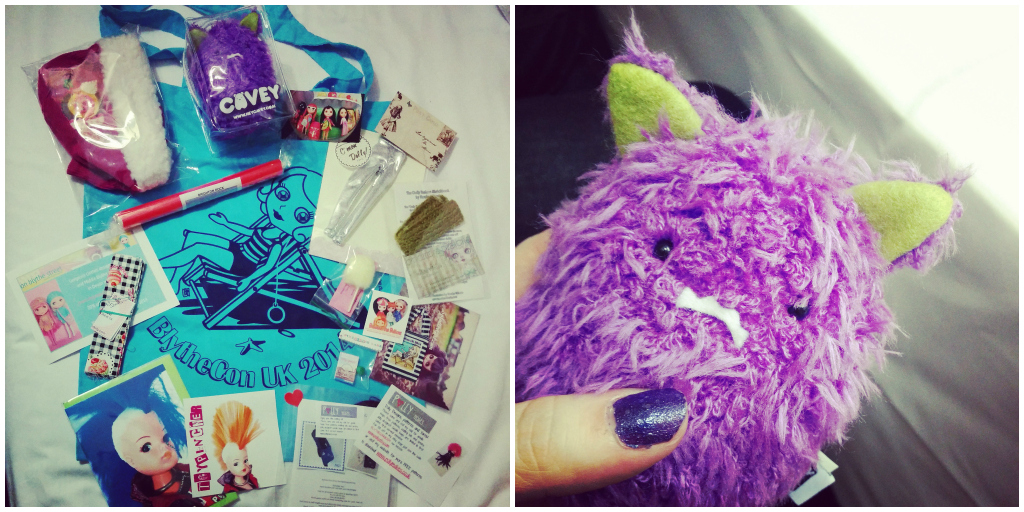 After checking out on Sunday, Dan and I spent a little bit of time wandering around Brighton – mainly the pier – before grabbing some lunch and heading back north.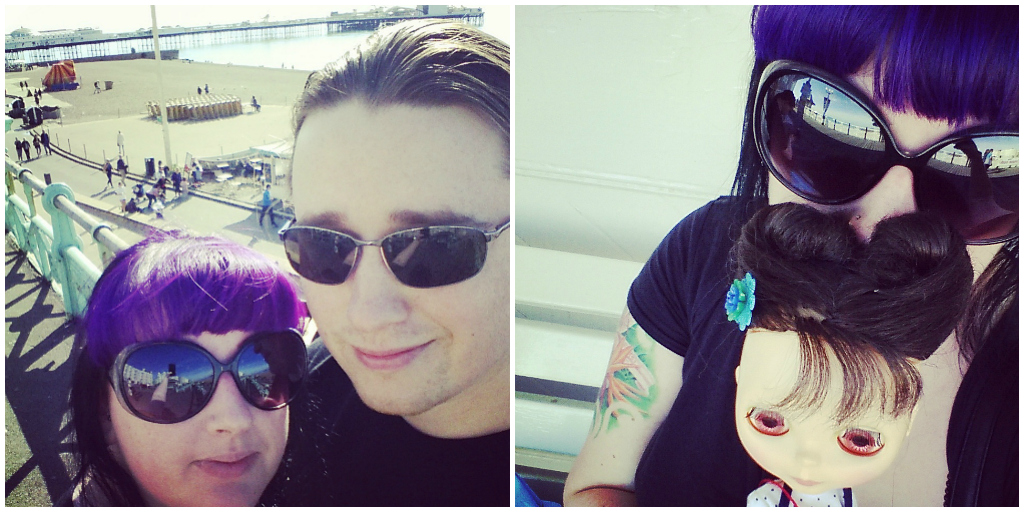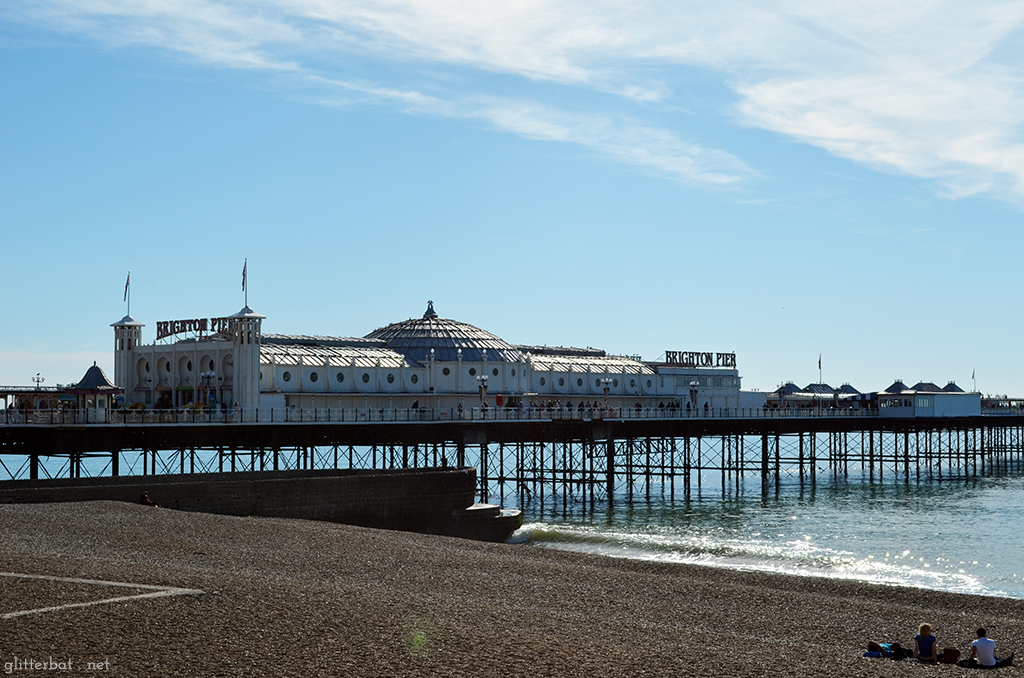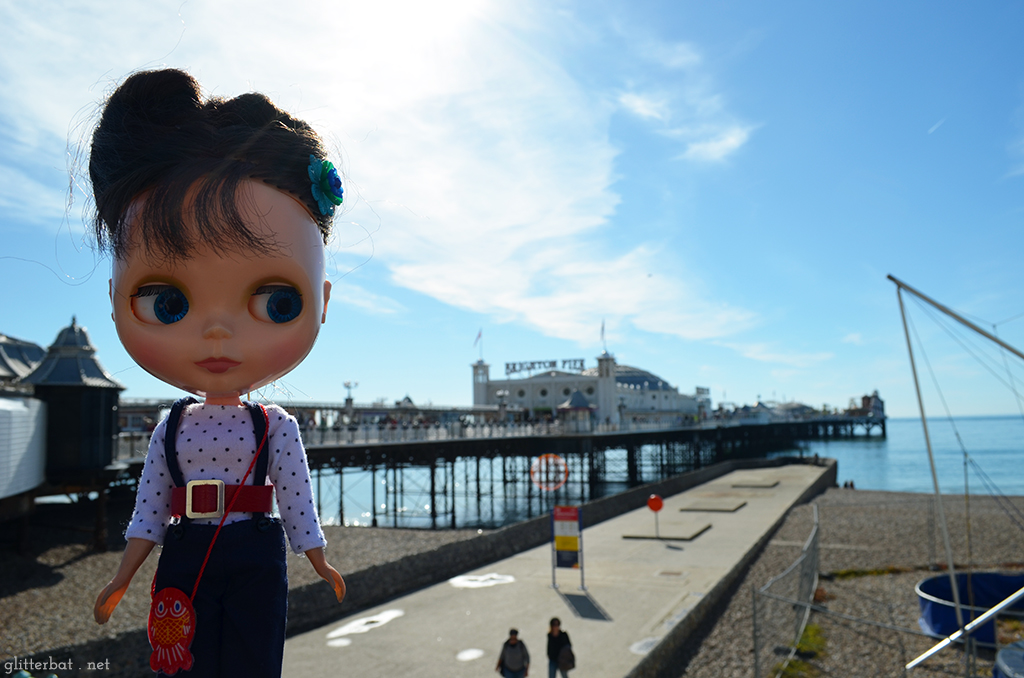 There are heaps more photos in the BlytheCon UK Brighton Flickr pool, so if you're feeling a bit nosey you might want to check it out. There are loads of pictures of people enjoying our gigantic seaside head-in-hole mermaid photo prop too!
Looking forward to BlytheCon UK 2015 – where ever it ends up being hosted!