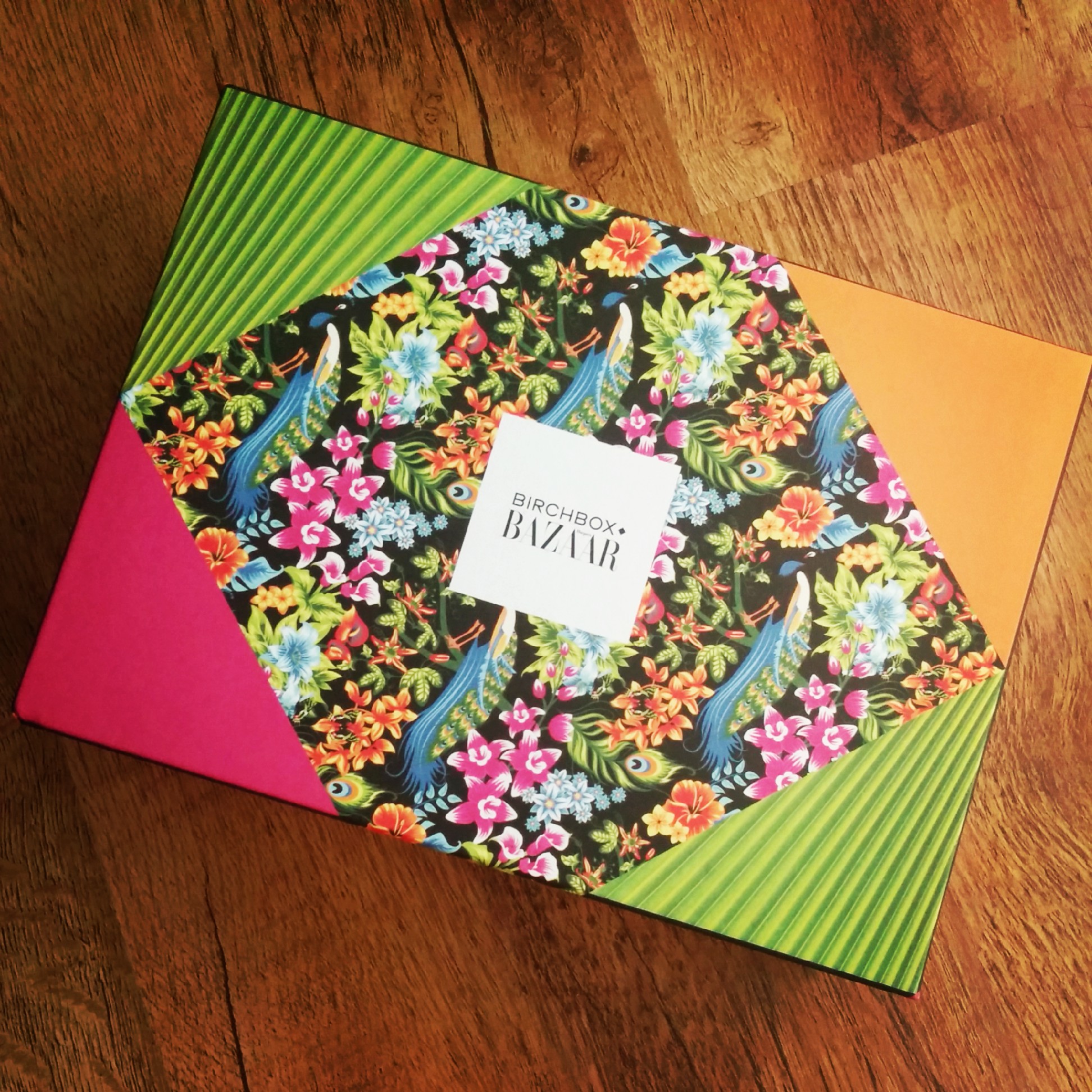 Oof. Hello Birchbox UK May 2014! What's that? You're a collaboration with Harper's Bazaar this month? You have a gorgeous box design with tropical flowers and peacocks and beautiful bright colours? Well… best open you up then, hadn't I?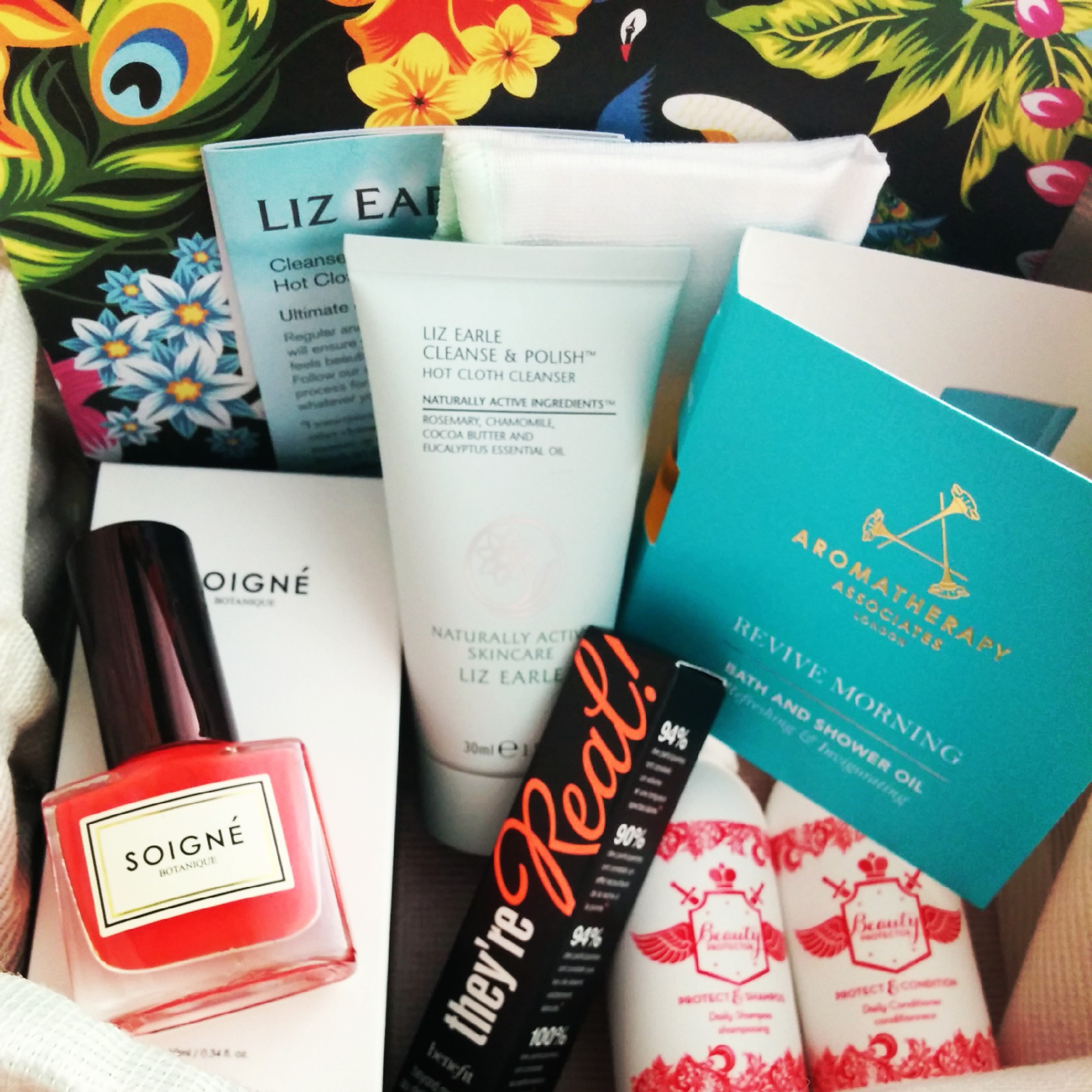 Benefit They're Real! Mascara – yes yes yes yes YES YES YES! This is my go-to mascara of choice at the minute, and this little travel size is PERFECT for taking to Las Vegas next month. It's award winning, everyone and their dog loves it, and there's a reason for that – it's simply AMAZING mascara. The wand is a really clever design, and the formula is long lasting and super black. It makes my lashes look unbelievable! Honestly, I could not have asked for a better product in this month's box. Every subscriber gets this in their May box.
Liz Earle Beauty Co. Cleanse and Polish Hot Cloth Cleanser – another exciting sample for me, and a generous sized one at that. This came with a muslin cloth and a little card telling you how to get the best out of the cleanser. I've seen other people absolutely raving about this product, so I'm excited to give it a whirl.
Beauty Protector Protect & Shampoo/Condition – Again with the generous sample sizes! These are a Birchbox exclusive, and they smell just like the hair oil I got back in my February box. They're free of nasties like parabens and sulfates, vegan friendly, and (allegedly) colour safe. Will see about that, but another happy sample for me.
Soigné Nail Lacquer – in Persimmon. A very pretty, orangey coral-y colour that I wouldn't have picked for myself if I'm honest. I'll give it a go and see how it looks, but if I don't like it I'm sure I'll pass it on to someone who will. This is a non-toxic, full size product, with super luxurious packaging. Again, every subscriber gets a full size nail lacquer in the May box.
Aromatherapy Associates Revive Morning Bath & Shower Oil – a pink grapefruit, rosemary and juniper oil that promises to soften skin and lift the mood. It smells absolutely amazing, and I can't wait to try this in the bath – probably to de-stress after I've got through the research methods marking I've just been given…
Another very happy customer – well done Birchbox UK! If you're thinking about subscribing you can do it via this link and we'll both get £5 of points to spend in their shop. Share the love!
Did you get a Birchbox UK this month? What did you get?