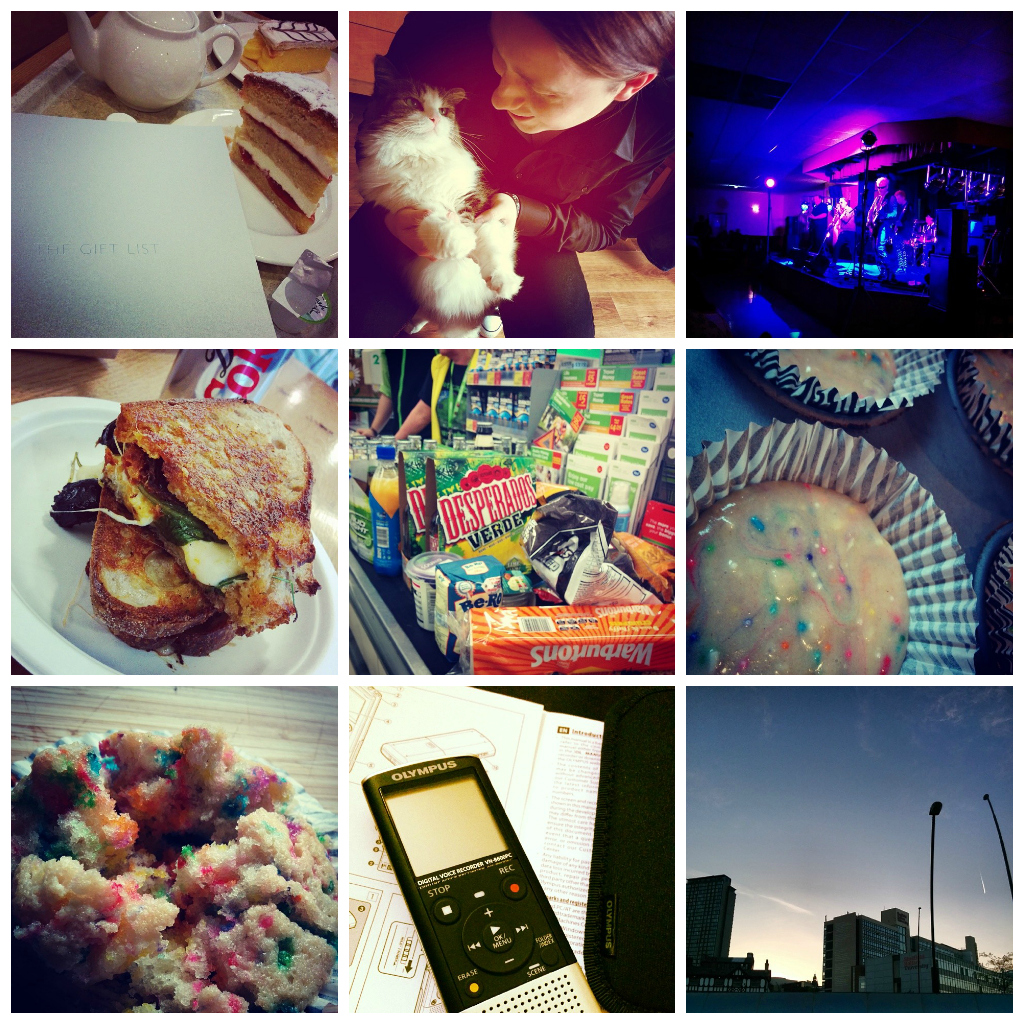 1. Wedding list tea & cake 2. Bob cat & Dan 3. Punks 4. Grilled cheese truck Trinity Kitchen 5. Eurovision shopping 6. Rainbow cake batter 7. Rainbow cakes 8. Jazzy new toy 9. Please let me come home Sheffield…
Forever busy, but very happy. Lots of wedding things happening including setting up a gift list at John Lewis (very fun, free tea and cake, and we have plastic dinosaurs on the list!) figuring out my wedding flowers, and buying my wedding ring. Still need to get Dan's, but in theory his will be easier to sort out. Four weeks today. FOUR WEEKS.
Eurovision happened, with lots of beer and rainbow confetti cakes. We also squeezed in a bit of Las Vegas planning with our lovely friends who are coming out with us – aka Team Vegas.  Lots of exciting stuff planned that isn't the wedding! I can't wait to be sipping a Bud Light Lime on my balcony at The Cosmo…
Work is crazy at the moment – lots of marking to get done, and I conducted my first focus group session last night in lovely Sheffield. That was the fun part. Now I have to transcribe the couple of hours that seemed to fly by in the pub, but will no doubt take me an age to transfer onto paper. Best stop writing here and crack on with something a bit more useful, eh?
Follow me on Instagram at @glitterbat