Ooh, it feels really late in the month to be writing about my Birchbox! I was out of the house when the postie tried to deliver it this week, so I didn't get to pick it up until Saturday morning, wahhh. I do kinda wish they were still using a courier for delivery – our local couriers are all generally pretty good, whereas Royal Mail seem to delight in taking parcels hostage in a sorting office several miles away. That said, I'm pretty happy with my November Cosy At Home edition Birchbox, as there's a great selection of products fit for a snuggly night in the house – perfect now the nights are drawing in and it's getting colder and wetter and generally a bit more wintry.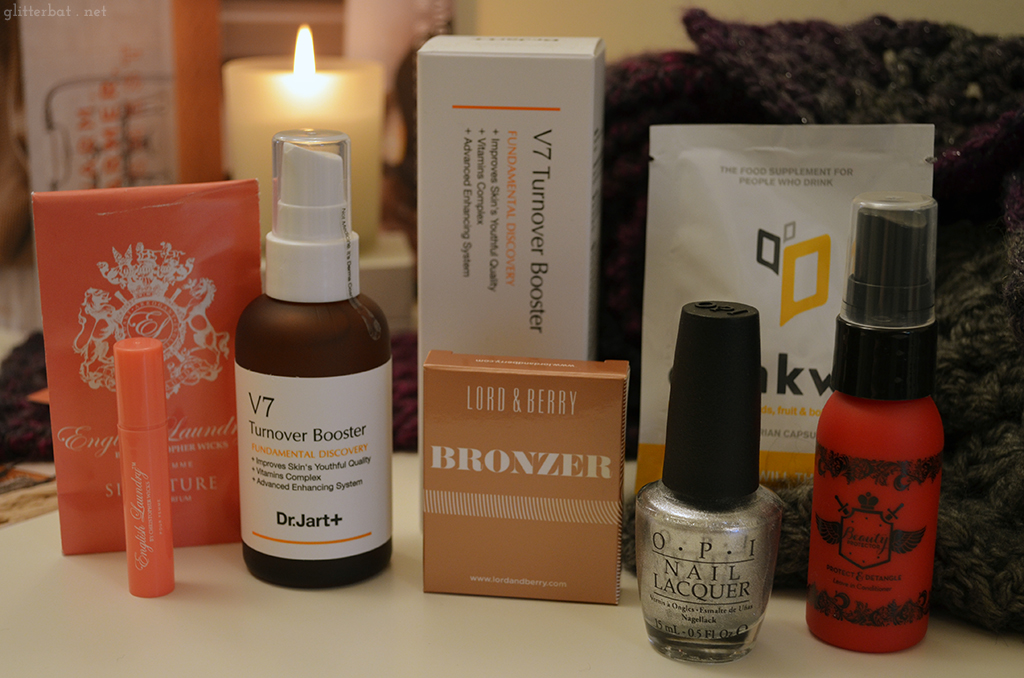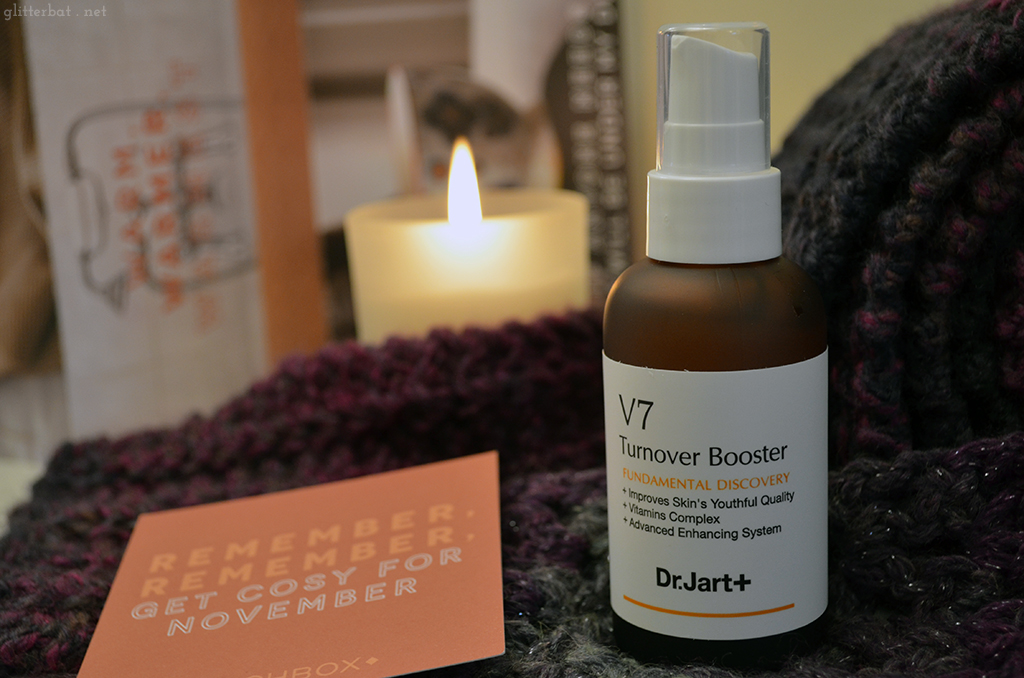 Fun fact – any knitwear you see in the background of these pictures was crafted by my own fair hands! But enough of that, first up we have (a full size!) Dr. Jart+ V7 Turnover Booster. Dr Jart is a Korean skincare brand I'd not come across before, and the V7 Turnover Booster is a serum with a kind of gel to liquid thing going on, packed with vitamins to soothe and moisturise the skin. I'm looking forward to trying this out, as I'm constantly seeing blogger hype around Korean skincare products. This should be a whopping £32, so this product alone absolutely smashes the cost of the Birchbox!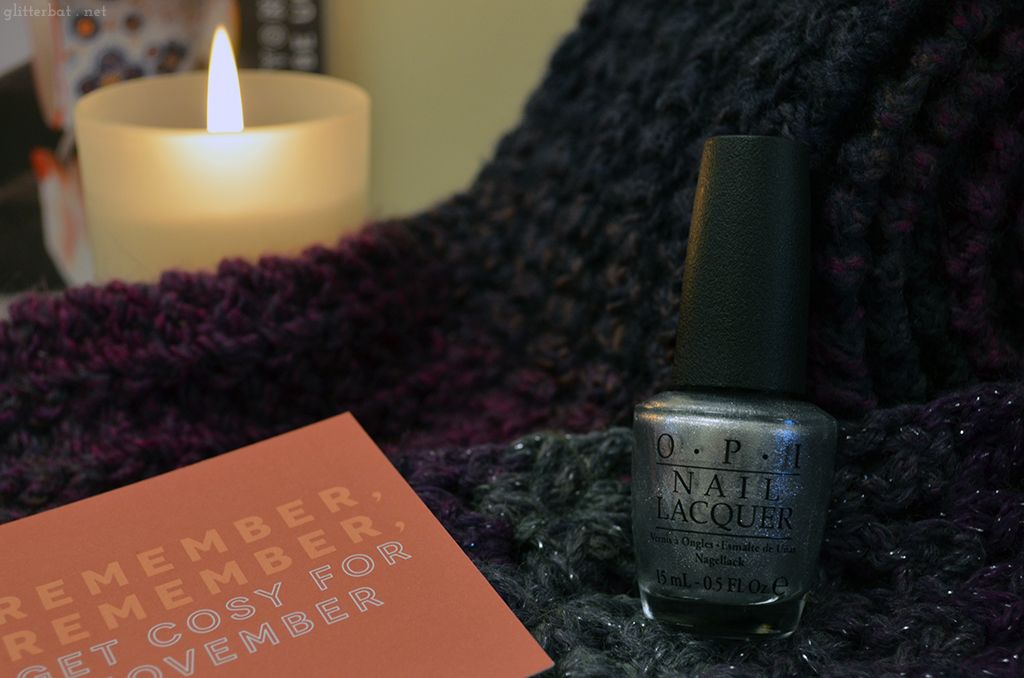 Maybe the most exciting item in my box this month was (another full size product!) the OPI nail polish in the shade Turn on the Haute Light. I'm a big fan of OPI nail polishes, so they're always welcome to make an appearance in my Birchbox. This shade is a gorgeous silver shimmer from the Coca-Cola collection. I saw other people getting the shade A Grape Affair (a beautiful Cadbury purple) and thought that I wanted that, but as soon as I saw Turn on the Haute Light I fell in love. I have far too many purples in my stash, so this silver is a much better addition.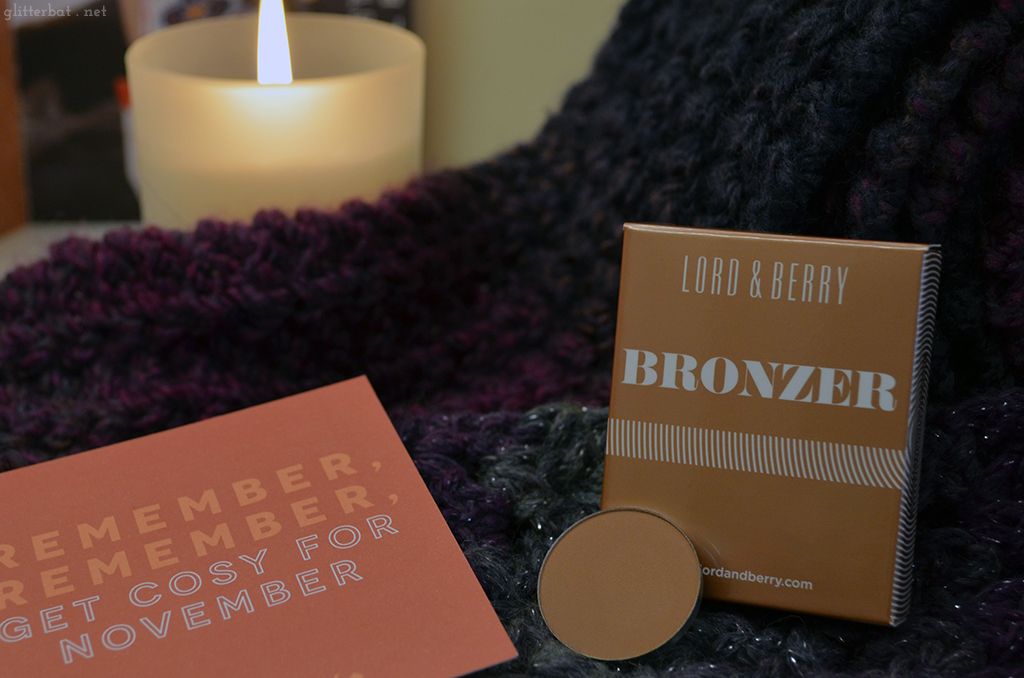 Next up is a Lord & Berry mini bronzer in the shade Sienna. Though this is quite a small sample size, the bronzer is really soft, highly pigmented, and (thankfully!) totally matte. It's a flattering and wearable colour, even on my pale skin. This may well end up being a repurchase in full size kind of situation – my initial impression is that I quite like it.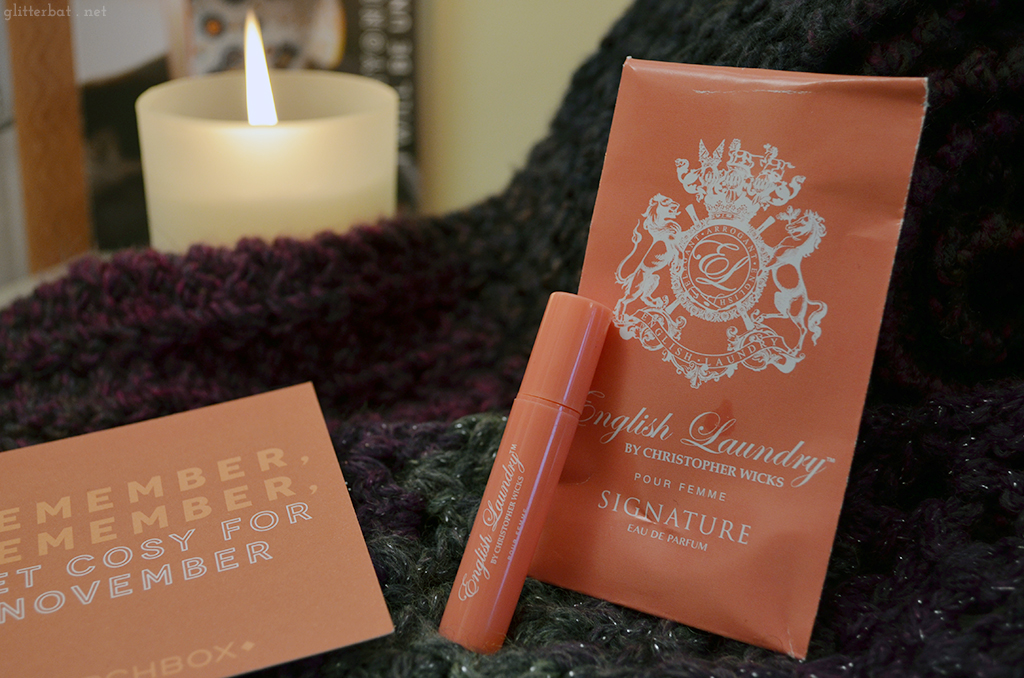 Ah, a perfume sample… this is a sample of the English Laundry Signature For Her fragrance. The in box card says it melds a "rosy floral top note with hints of musk" but to be brutally honest, I think it's just vile. I sprayed a little on my wrist and it was overpoweringly sweet and sickly. It reminded me of, do you know those little cupcake dolls from the 90s? Where you'd have a plastic cupcake that flipped into a ballgown-wearing doll? And they were scented like… artificial sugary sweets? That smell. This was confirmed by Dan who came into our office, sniffed, and asked me what smelled like cheap generic "fruity" sweets. Not a fan!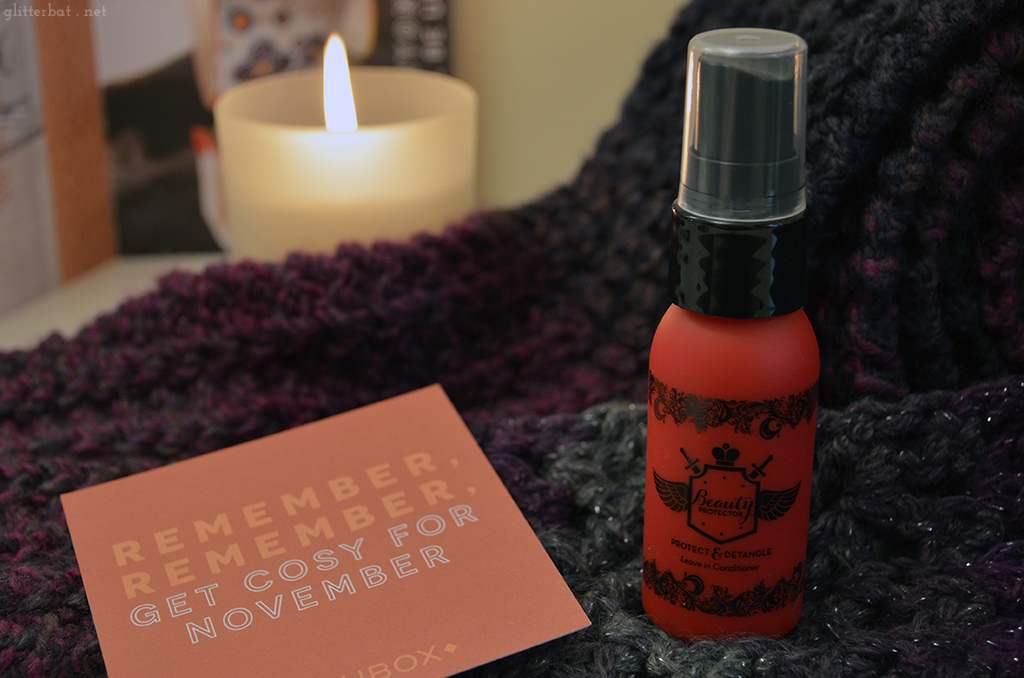 Finally, there's a mini bottle of the Birchbox Beauty Protector Protect & Detangle which is a leave in conditioner spray. I've liked the previous offerings from Beauty Protector, and little bottles of leave in conditioner are always useful to have around for those trying hair days… It smells like the rest of the range (sweet, almost reminds me of white chocolate?) and is in a handy little spray bottle.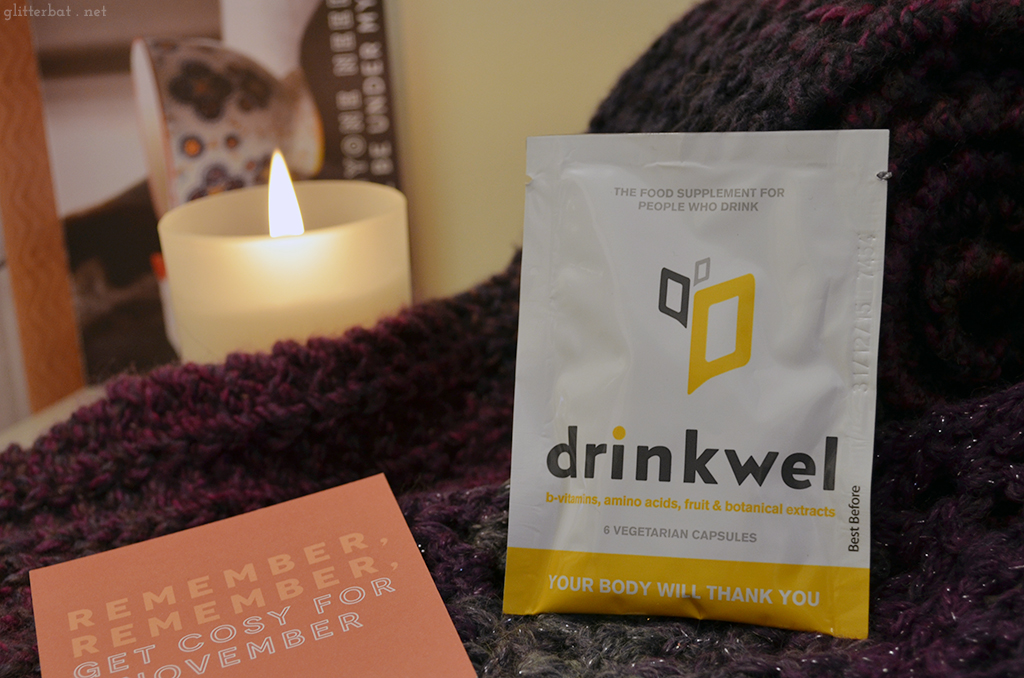 The lifestyle extra this month was a pack of six Drinkwel capsules – vegetarian supplements aimed to make your hangover less… awful. I would have preferred the chocolate that many other subscribers received, but I'll probably give these a whirl at some point over the festive period…
Overall, I feel like the Dr. Jart and the OPI polish really made this box for me – both in terms of liking the actual items, and in terms of value for money (coming in together at £43.95 – more than covering the cost of the box!) Although I'm not a fan of the perfume and think the Drinkwel capsules feel a bit out of place, I'm still pleased with the November Birchbox generally.
If you'd like to subscribe to Birchbox UK and get your own Cosy At Home November box, you can use my referral link to get us both 50 points to spend in the Birchbox shop – that's the equivalent of £5. If you try the code NOV5 at checkout, your first box will be half price! I also had an email the other day asking me to choose a Models Own nail polish shade for my  December box, so get in there quick!