On Thursday night I was lucky enough to attend the Paul Mitchell Gift of Style Event at Quebecs Hotel in Leeds. This was my first proper "blogger" event (bizarre, considering the last ten years of meeting Internet friends through Blythe collecting) and weirdly, I did feel a little bit nervous! I don't know why I was nervous, and I clearly had no reason to be as on arrival all my nerves melted away with a warm welcome and a glass of prosecco from the lovely Sarah and Nicola from the Paul Mitchell PR team. It was a really relaxed evening full of chatter with other bloggers, and insights into the Paul Mitchell brand. I had no idea just how animal friendly they were, to the point where they fly people around the world to make sure the sheep that make their keratin are happy! You can read more about their ethics here, and I have to say, I'm really impressed.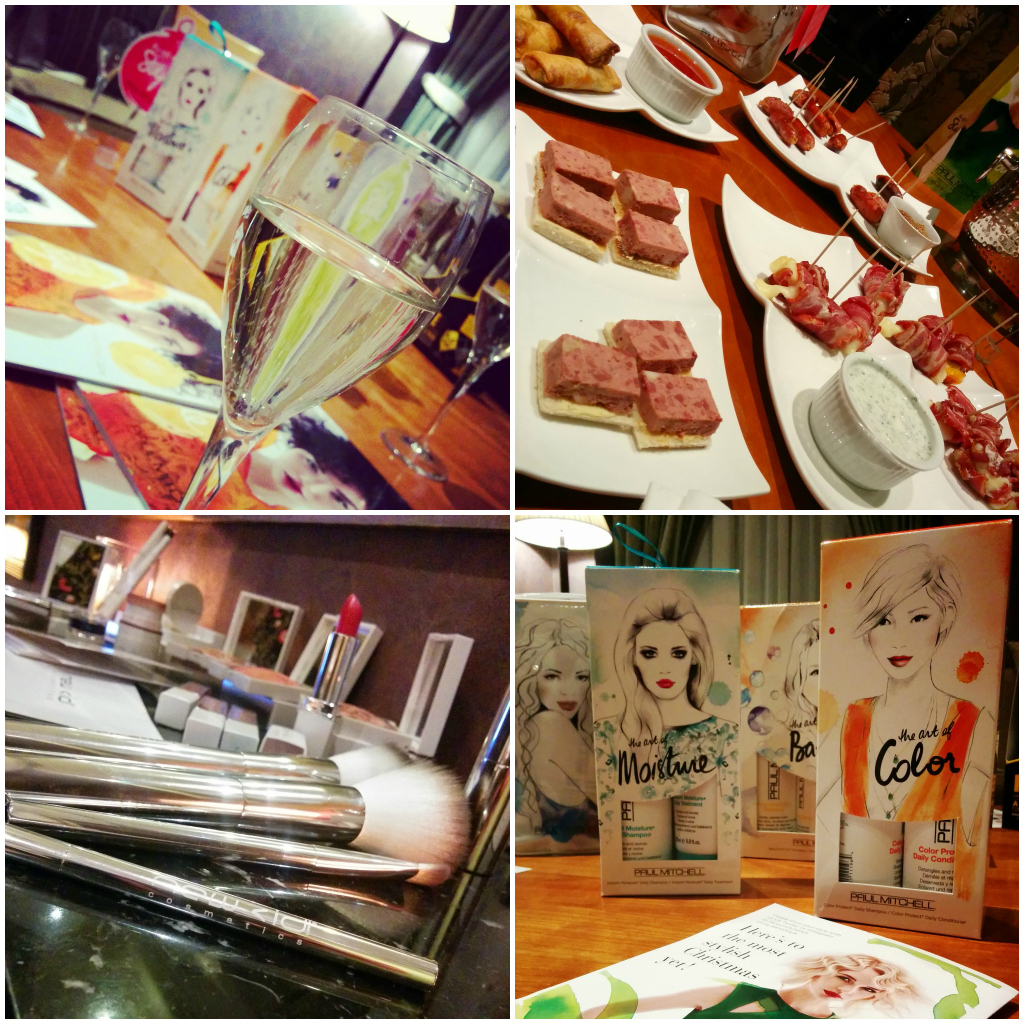 Not only did we get to have a spy at the Christmas gifts from Paul Mitchell (all gorgeously packaged with super pretty artwork) but we were also introduced to the New CID cosmetics line. There was a host of products including gorgeous baked bronzers, lipsticks and glosses, and the softest makeup brushes I've felt in a long time!
Through the evening we were treated to hair styles from the stylists at Padd Hair Studio, who created the most amazing range of fancy updos, curls, waves and intricate braids. I ended up with a twisted and braided style with curls – so different to my regular straight A-line bob! Bottom left mirror selfie features the lovely Maria from Fashion Infatuation, one of many bloggers I got chatting with through the event. Her hair ended up looking positively bridal!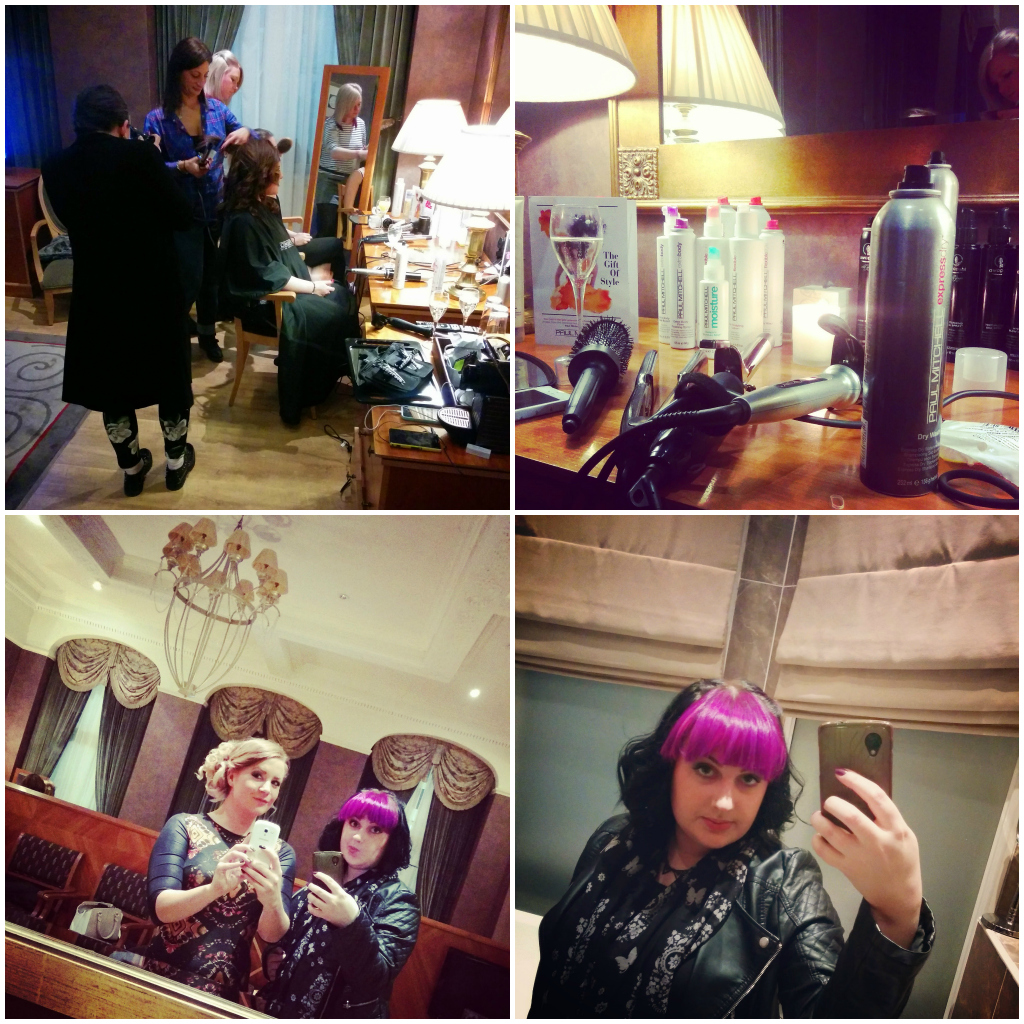 When it was time to leave, we were kindly gifted goodie bags of Paul Mitchell and New CID products to try out. First out of my bag were the hair products – the Paul Mitchell Tea Tree Lemon Sage thickening shampoo and conditioner, and the Extra Body Daily Boost Spray. These all smell so good, and the biggest win (for me anyway) is the shampoo and conditioner are safe for colour treated hair! There's always a worry that heavy citrus things will knacker my dye, so it's nice not to have to worry about that with these. I used the shampoo and conditioner on Friday morning (sadly, my awesome hairstyle did not survive a night of sleep!) and my hair felt so soft and silky… and the scent is so fresh! I'm looking forward to giving this a proper test out, for sure. The boost spray will be fun to experiment with, though I'm not anticipating being able to recreate anything like the volume or styles the ladies from Padd were knocking out all evening!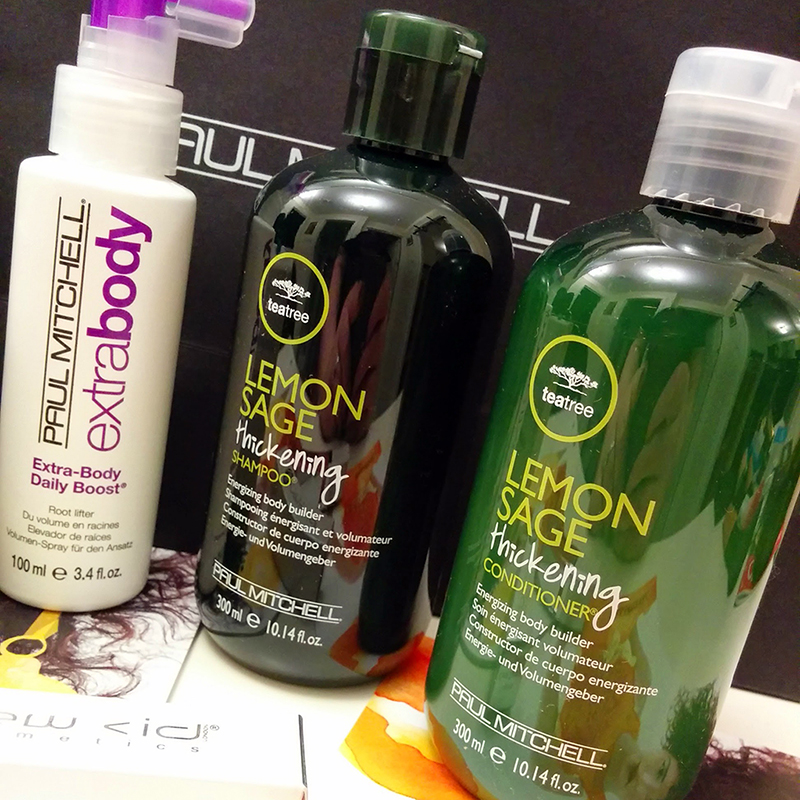 I was over the moon to find a New CID i – gloss in my bag. I received the shade Coral Candy, a (not very coral) warm pink hue. Definitely more candy than coral! These glosses have a mirror on the side of the packaging, and a super bright light that turns on when you unscrew the tube – now you can apply your lip product in the dark, hurray! This is such a clever gimmick, will be perfect for touch ups in dingy rock club bathrooms with no lights and no mirrors… Corporation Sheffield, I'm looking at you.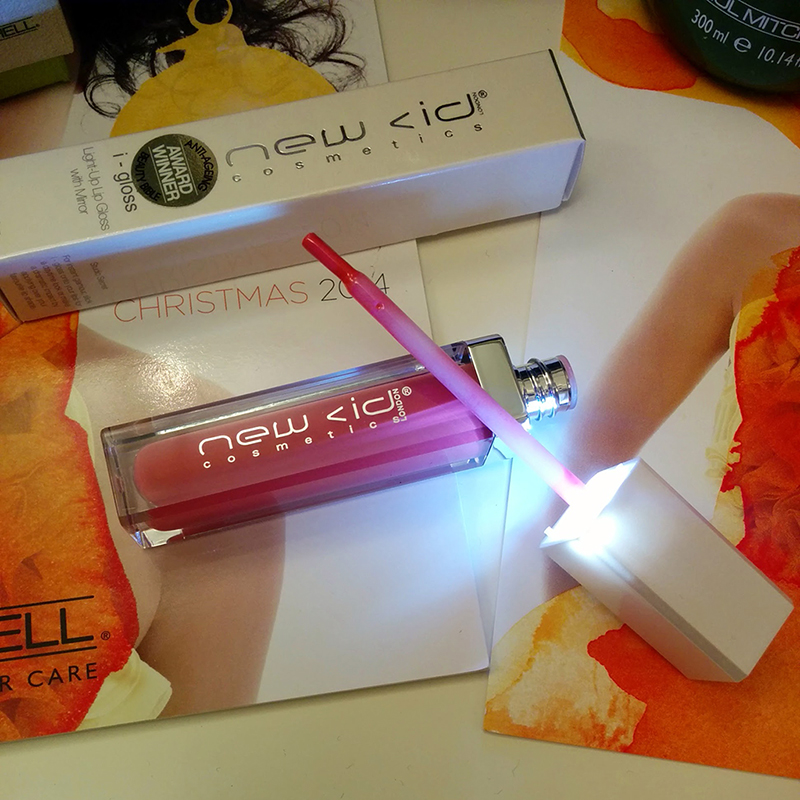 Finally, there's a lovely lemon scented candle from the Paul Mitchell Tea Tree range. I'm a big fan of scented candles, and a clean smelling citrus like this one is always a welcome addition to my home.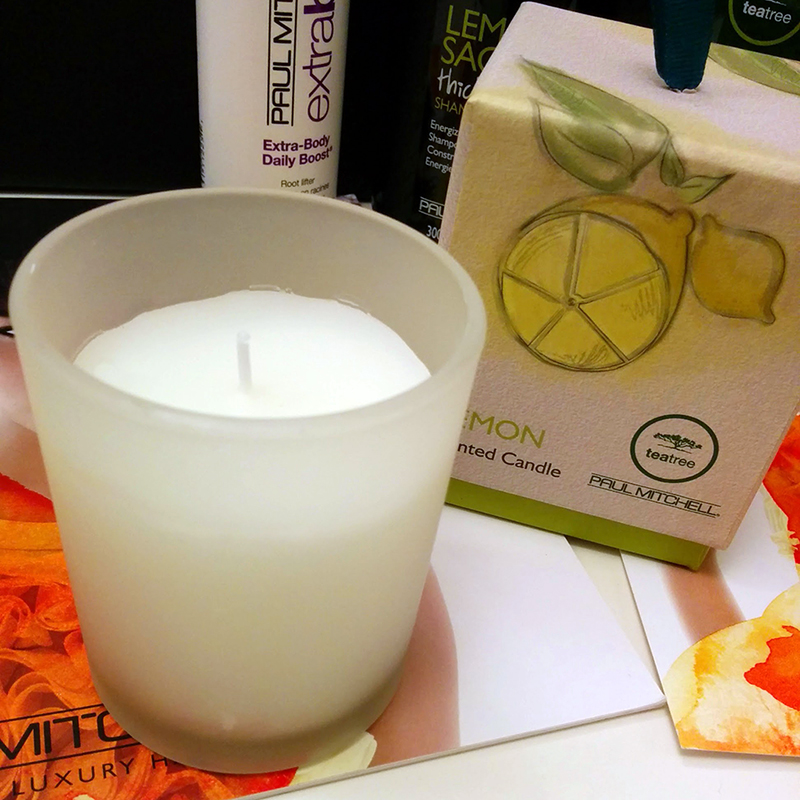 I came home full of fizz and feeling very lucky to have been invited. A huge thank you to Sarah and Nicola from Paul Mitchell for organising the event, and all the other lovely bloggers for being so nice and friendly. I had a great time, and it was a pleasure to meet so many other local bloggers!