A couple of weeks ago I was invited along to the #RoadToRio event at Cabana Brasil in Leeds, to get a taste of their latest lunch menu offerings. Although I had never been to Cabana before, I'd seen some really good things online and was excited to give them a try – as was Dan, my obvious plus one for the evening.
Cabana Brasil is in the Trinity shopping centre in the heart of Leeds, right by Boots and Trinity Kitchen. It's got a really chill, colourful, laid back vibe about it which made for a great festival atmosphere on the night. Mind you, we did also have the pleasure of live music, which will have added to that somewhat! I just love the perfectly mismatched, bright yet industrial feel to the interior.
We were greeted with caipirinhas – raspberry I believe – which were incredibly strong and very much needed. Nothing like a super strong super fruity cocktail to chill you out, am I right?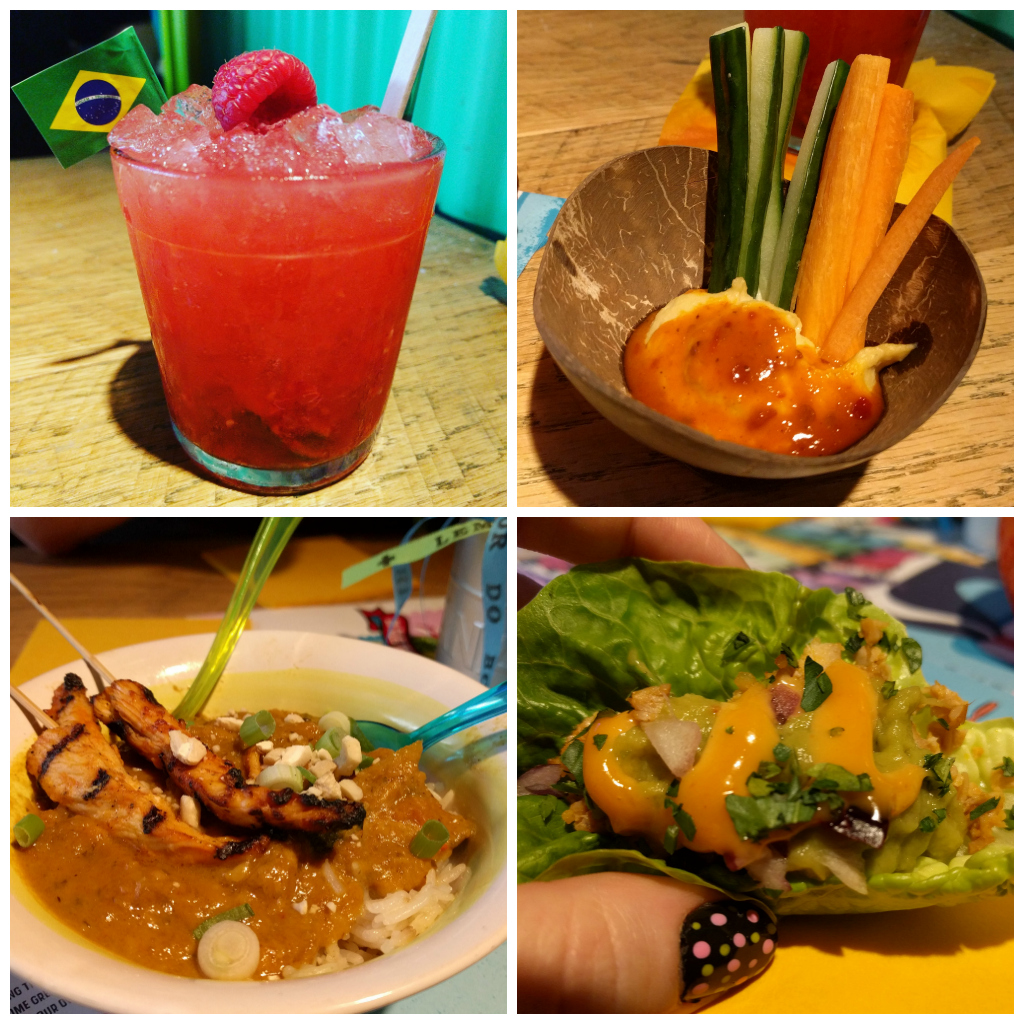 First on our table was the malagueta hummus with cucumber and carrots. Malagueta peppers are a type of chili used in Brazilian cooking, which added a glorious fruity sweet heat to the hummus. Before we'd even finished enthusing about this, we were brought bowls of Bahian coconut curry topped off with chicken skewers. This curry was a firm favourite for me, in spite of my love of spice and it's mild and sweet richness. We also tried the spicy malagueta chicken and lettuce wraps – a light and fresh option, with just the right amount of warmth from the malagueta sauce.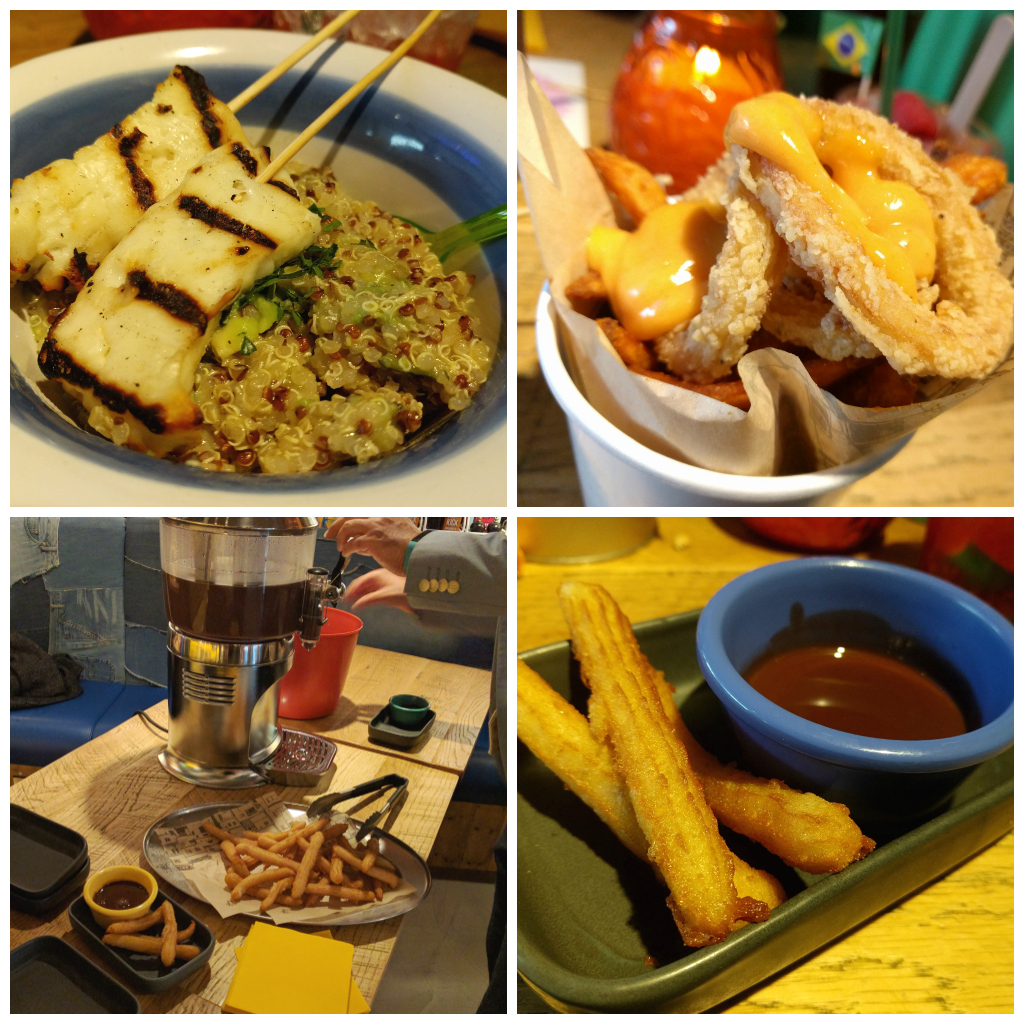 Both Dan and I loved the Hipanema bowl – a hearty quinoa, avocado, and squash salad with mango dressing featuring deliciously salty halloumi skewers on top. I could eat this forever! Another favourite was the Lulapapa – crispy squid with sweet potato fries and malagueta mayo. I think we could both eat this forever! The squid was perfectly done, light salt and pepper batter with tender juicy squid. The sweet potato fries really stood out – crispier than ANY sweet potato fries I've had before. Is it just me or are they always soggy, even at some of my favourite places? Cabana is on to a winner with those!
To top it all off, there was a churros station – lush! You can't go wrong with crispy fried dough sticks and chocolate sauce, can you?
It's times like these when I really miss Dan working in the city centre, as this lunch menu is just perfect. Light and wholesome choices, laid back and informal in a great atmosphere. We'll definitely be coming back to Cabana, even if it isn't for lunch.
Thanks so much Cabana Brasil – you certainly brightened up a rainy evening in Leeds!