Alright, confession time… I think the last time I had my hair cut was in December last year. Yeah. The death throes of the PhD write up will do that to you. I even went through a brief phase where I convinced myself that I was "growing my black out" so I could bleach and do the roots purple – clearly lies, I just didn't have the time or energy to keep on top of it. Heck, it's a miracle if I've managed to put on a bra most days, as I roll between bed and my desk, trying to bash out chapter after chapter after paper after chapter… my hair just hasn't been a priority lately, and I won't apologise for that – but it does start to get you down after a while.
Luckily for me, I received an email a few weeks ago inviting me to come and check out Rush Hair's new salon in York. Rush Hair have just opened (what I believe is) the first Rush salon in Yorkshire, tucked away on Market Street in the beautiful and historic city of York. My saviours! This morning I took myself off on the train to see what the fuss is about.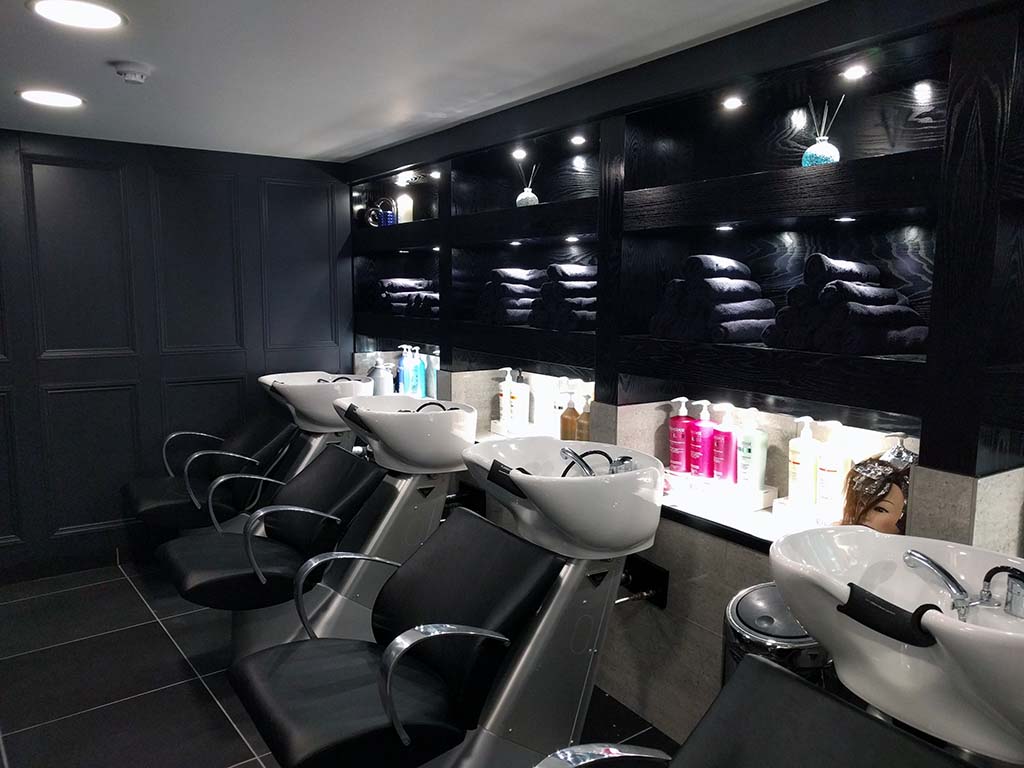 The Rush Hair salon in York is, quite simply, stunning. The interior is incredibly chic and polished, immaculately clean and oozes a really cool and calm kind of vibe. It's a lot bigger than it looks from the street too – the hairwashing sinks are hidden away in a separate room, away from the main salon area, lending a super luxe spa-like feel to the occasion. I'd been invited for a complimentary cut and blowdry, but opted to treat myself and add on a nourishing and restorative Kérastase Fusio-Dose hair treatment. Not only did this smell amazing, but it has genuinely sorted out some of the dry and damaged bits of my hair – it sounds mad, but I could hear the difference as Rush stylist Becci combed through my wet hair after rinsing.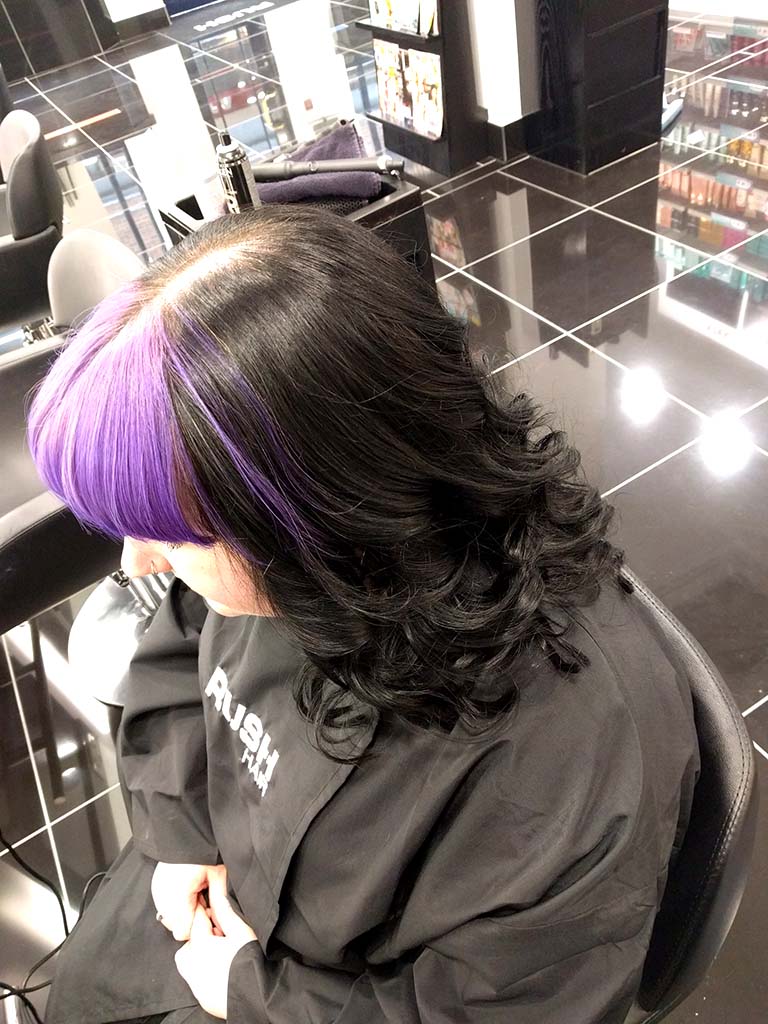 I've not had a great deal taken off my hair, meaning it's still a whole bunch longer than it ever used to be. I can't make my mind up if I'm liking it longer – everyone who's known me for a while seems to like it, but I feel a bit like I never know what to do with it, you know? Becci curled all the ends for me, serious witchcraft – I can never usually get a curl to hold in my hair, but it's still wavy now even after being out in the pouring rain! It's certainly in a much better state than it was, loads tidier and in lovely condition.
Thanks so much for inviting me over Rush York, especially manager Jess and awesome hair wizard Becci – it was a pleasure meeting you all!