Let's talk makeup today – foundation – specifically, ones worthy of the "holy grail" label. If you're a regular reader, you might have seen me proclaim (exactly a year ago to the day!) that the Mac Studio Fix Fluid foundation in NW10 is my absolute holy grail foundation. BUT. I think things have changed… well, at least for sweaty summer.
Towards the end of summer last year I found myself in the White Rose with a little bit of time to kill, and a vague awareness that I needed a new setting powder. I'd been back on the Urban Decay De-Slick for a while, and had clumsily taken a chunk out of it with my nail meaning every time I used it I'd get crumbly bits of white makeup all over the place. Figuring it was probably past best, I hit the Mac counter, thinking I might pick up one of my old favourites. Now, I've tried a whole bunch of powders in my time – including the Blot, Select Sheer and Mineralize Skinfinish powders from Mac – but never the Studio Fix Powder Plus foundation. On the suggestion of the lovely lady working that afternoon, and always up for trying new things, I decided to give it a whirl.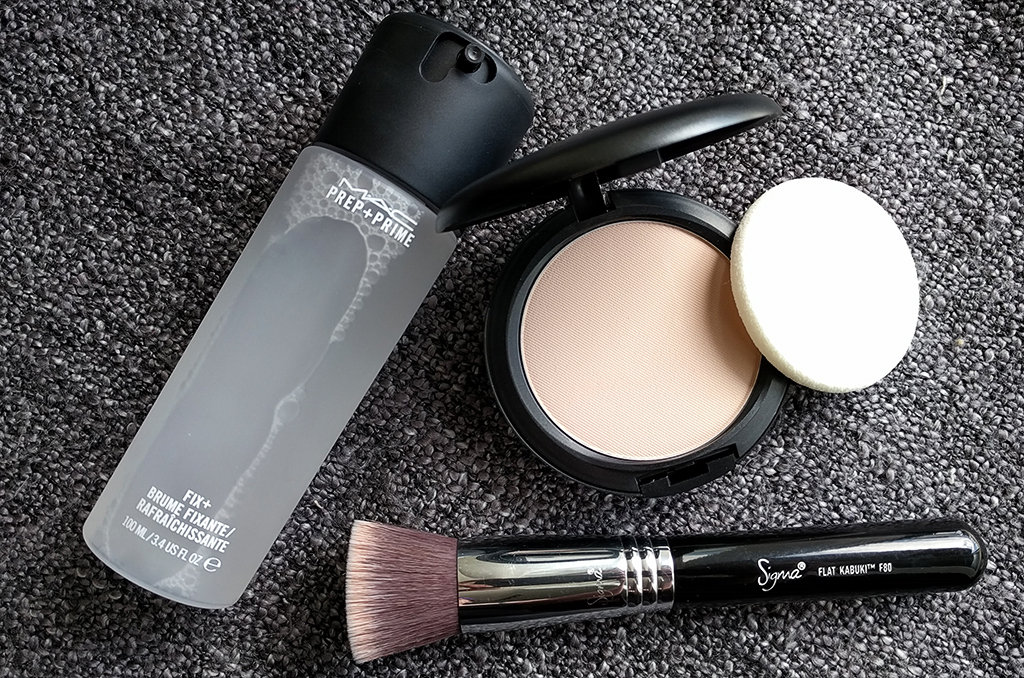 The following morning I got up feeling super lazy, and decided I'd give the Studio Fix Powder foundation a try as a foundation. Crazy right? After moisturising I gave myself a quick spritz of Mac Fix+, then buffed the Studio Fix into my skin with my Sigma F80 brush. I followed it up with another light spritz of Fix+ and wow. Holy perfection batman. I couldn't believe how soft and flawless it looked! I quickly took to Instagram to declare my love for the new bae.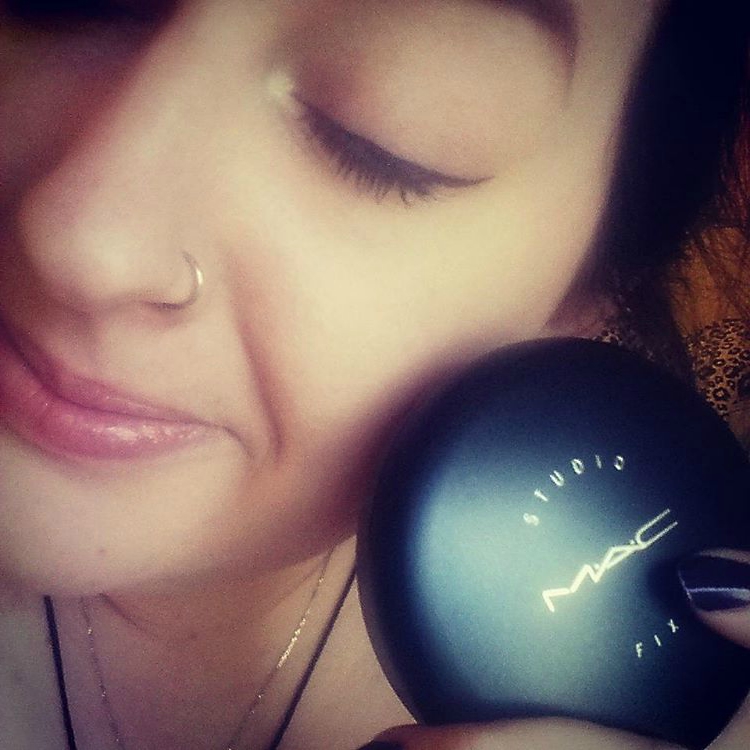 Love at first use – August 15th 2015
Worn as a foundation, Studio Fix Powder has a really light and comfortable texture. It wears beautifully, and handles touch ups really well through the day if needed – which is really infrequently, even on my oil-prone summer skin. Worn as a setting powder (over the liquid holy grail that is Studio Fix Fluid) it improves wear time and finishes the look perfectly. I've not noticed it looking heavy or cakey, be it worn alone or over something. As with any powder, there's the potential for it to emphasise dry patches – just sort those out with good exfoliation and moisturiser and you'll have nothing to worry about.
This product retails at £22, which is a lot of money for a powder… but… hear me out. I've literally just repurchased this powder, and I'm still using up the dregs of the one I bought last August, so I feel like it's been really good value for money. The compact itself is really sturdy, with a good mirror and a compartment under the powder for the white sponge/puff. I don't tend to use the sponge that much as I prefer brushes, but it's reasonable in a pinch.
Overall? I'm in love, and absolutely furious with myself for not trying this product sooner. It would have been perfect through some of the hotter and stickier bits of last summer – e.g. traipsing around London on the tube for work, and sweating my butt off helping my sister move house. Live and learn, eh? I'm ready for you summer 2016. I might be sitting in the house for most of your humid sweaty days, working my butt off to get my thesis finished, but I'll be looking flawless doing it.