There's nothing quite as lovely as afternoon tea for a long overdue catch up with a friend, is there? Nobody – I mean NOBODY – loves afternoon tea as much as my lovely friend and colleague Gemma, and we were LONG overdue a catch up. Following a long meeting about marking (as exciting as it sounds – but all my marking is done now, yay!) the two of us decided to try out the most recent addition to the afternoon tea circuit in Leeds, the luxuriously pretty Creams.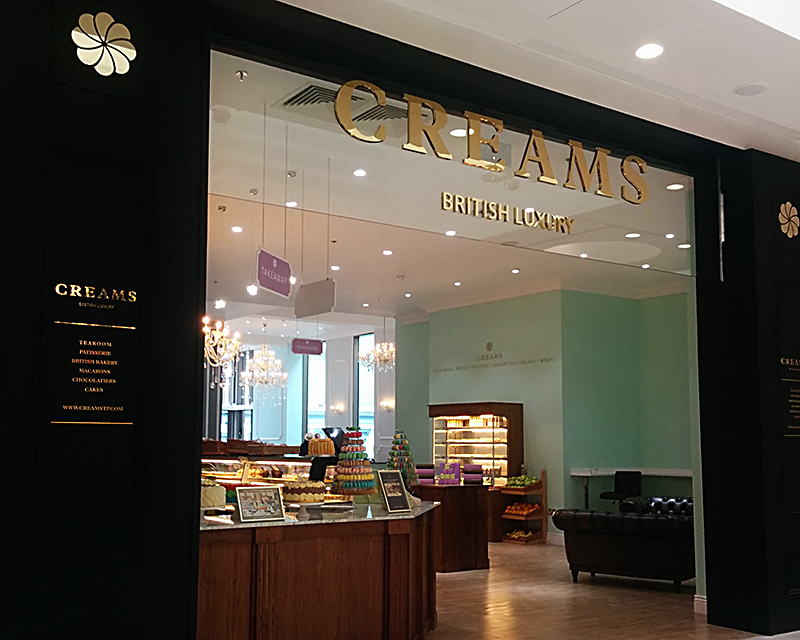 Tucked away inside The Core (you know, opposite Sainsbury's on the Headrow) Creams offers up  "British Luxury" in the most beautiful setting. Gemma and I were seated in a huge booth, where we could take in the chandeliers and marble and peruse the menu at leisure. We both opted for the Creams British afternoon tea – a huge pot of tea alongside a selection of tiny sandwiches, cakes, and a fresh scone with jam and cream.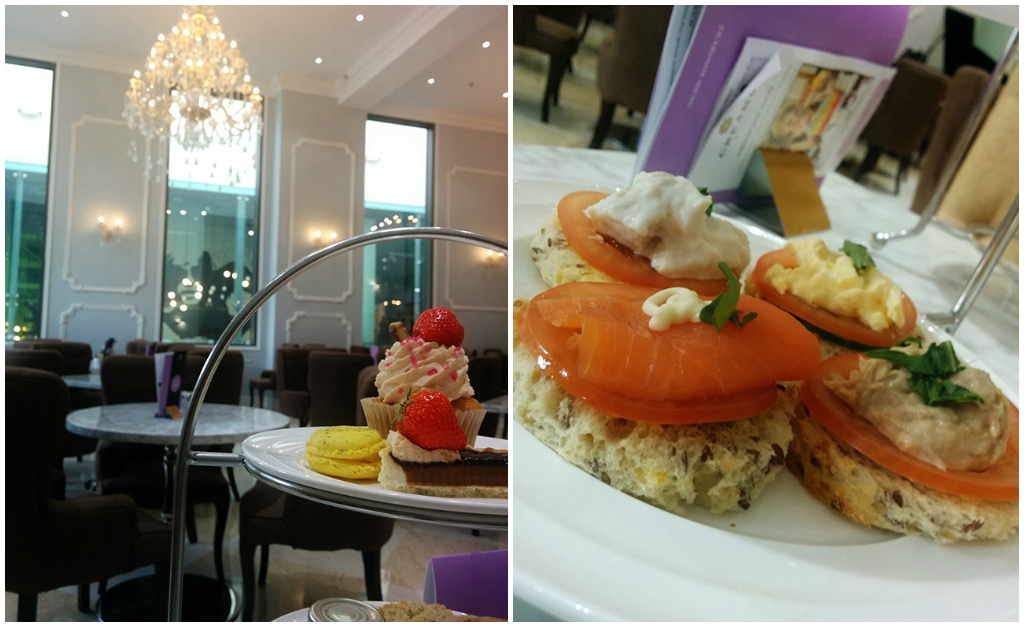 The sandwiches – chicken, salmon, tuna, egg – were all served open on adorable little circles of seeded bread. The scone – warm, freshly baked, studded with sultanas – came with a pot of clotted cream and a tiny jar of jam. The selection of cakes was generous, featuring a beautiful vanilla cake, a caramel and fudge tart kind of deal, and a (passionfruit?) macaron. The service was flawless – immaculate and beautiful staff, all incredibly friendly and attentive, and who clearly take pride in their work.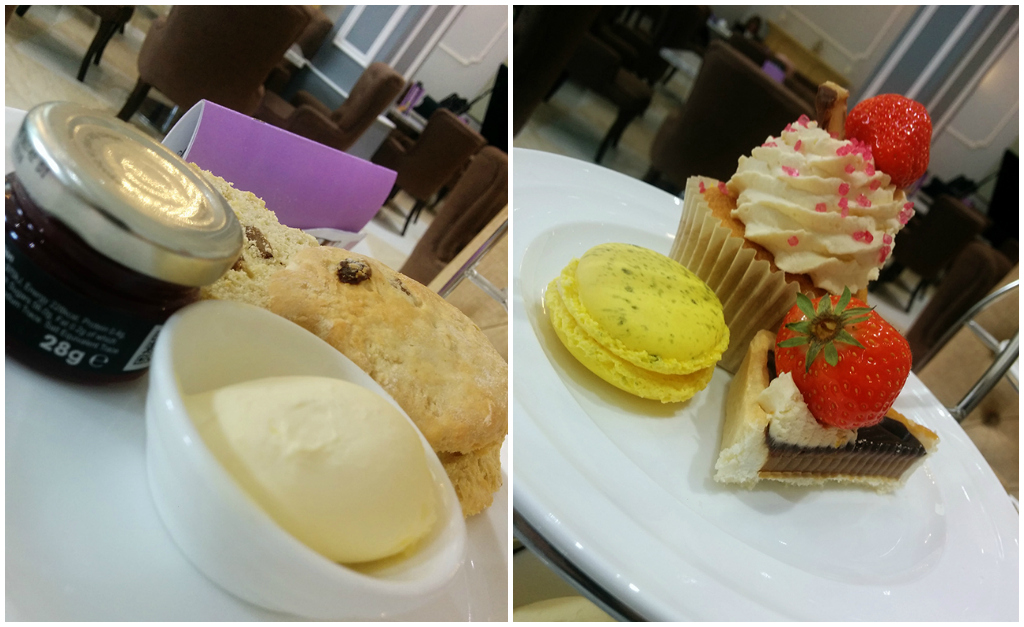 Of course we couldn't leave without picking up a box of macarons to take away with us, and these were wrapped up beautifully in pale green and purple bags, boxes and ribbons. Creams have utterly nailed their branding, every last detail has been meticulously planned and executed to provide a glamour and luxury that you really wouldn't expect to see in a boring grey shopping centre like The Core. I'm reluctant to call it a shopping centre to be fair, I couldn't even tell you what's in there aside from a Red 5 and a Burger King?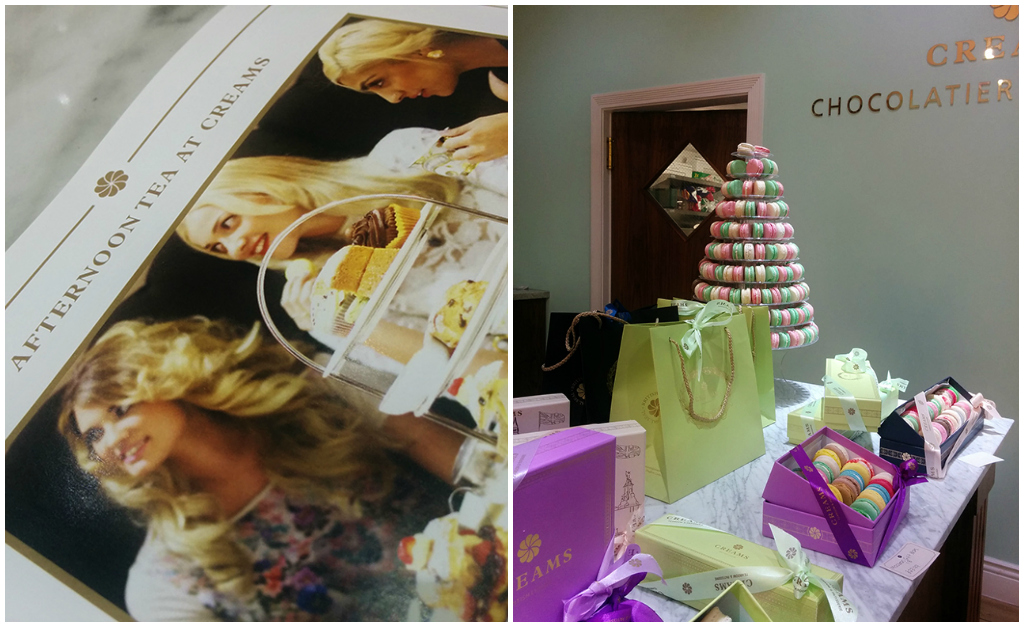 I'll definitely be visiting Creams again, as I'm intrigued by some of their more exotic tea blends (nutty chocolate Assam?!) and unconventional afternoon tea selections – the Eastern afternoon tea in particular has caught my eye! Gemma and I had a lovely afternoon together, and would highly recommend Creams to anyone wanting a little slice of luxury in Leeds.