It's no secret that I am a tea addict. I've recently started experimenting with coffee, but tea will always have the number one spot in my heart. I was over the moon when Dragonfly Tea offered to send me a selection of their teas to review, as was Dan, who is equally addicted to tea!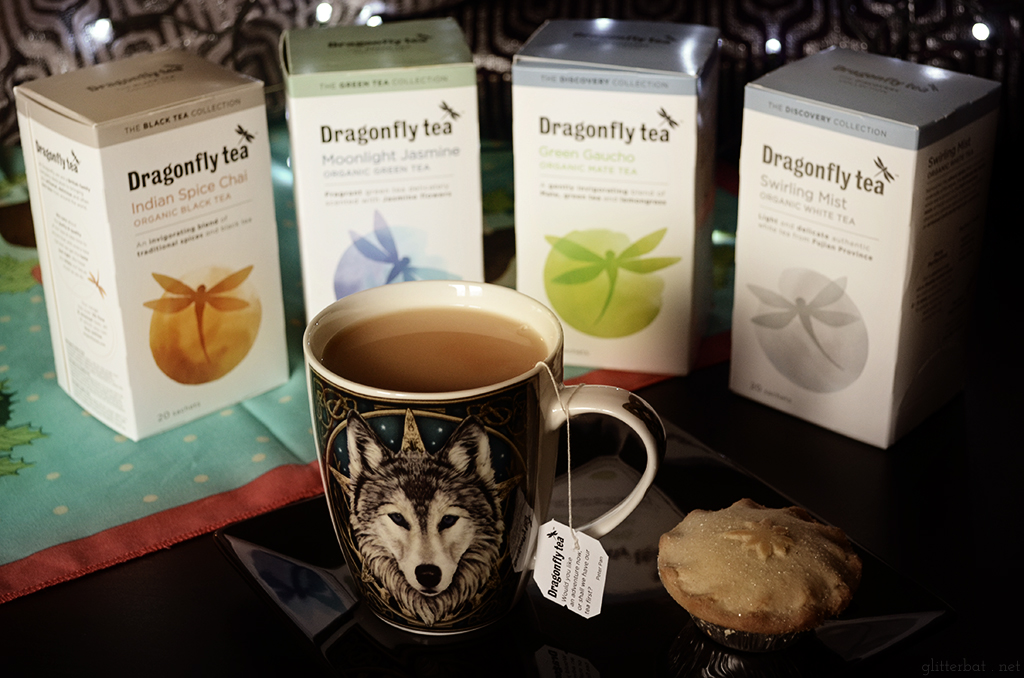 I was sent four boxes from their wide selection of teas. My absolute favourite has to be the Indian Spice Chai (from the black tea collection). Especially at this time of year, spiced chai teas or lattes are just so warming and comforting. The Dragonfly Tea version (which is black tea with a mix of cinnamon, cardamom, ginger, cloves, fennel, black pepper and cassia oil) is really delicious – just a splash of milk makes this a really festive brew.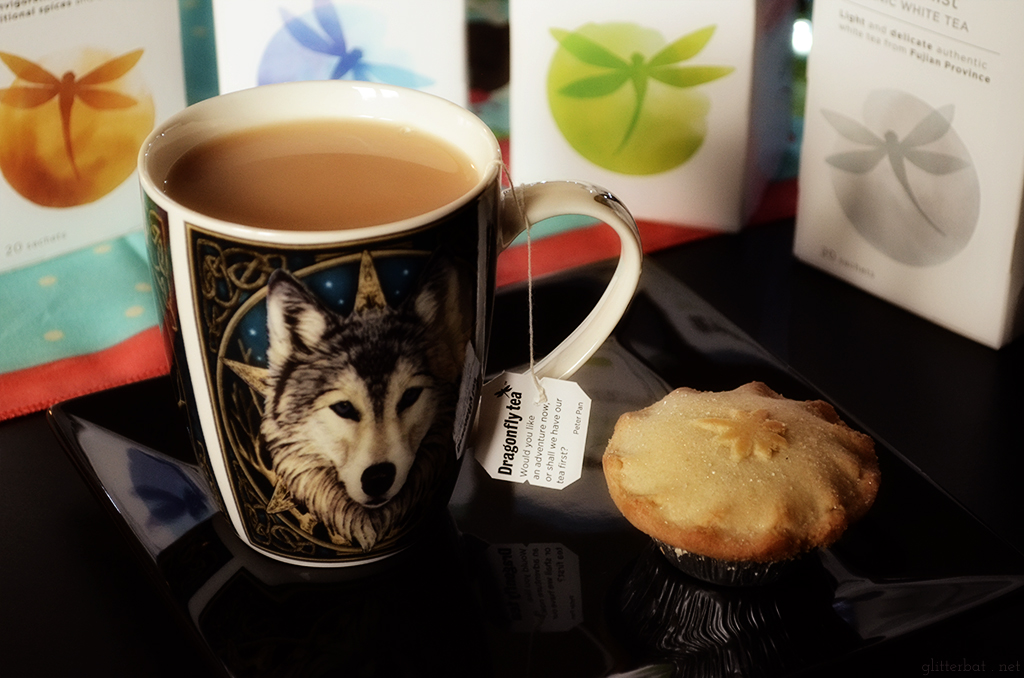 This wolf mug is my go-to at the moment, for days when I'm feeling less than fierce and need a little pick me up. It was a birthday gift from my aunt, and it never fails to make me smile. I love the little quotes on the paper tabs on the tea bags – this one reads Would you like an adventure now, or shall we have our tea first? – Peter Pan. I'll have my tea first, thanks. Can't adventure without tea, right?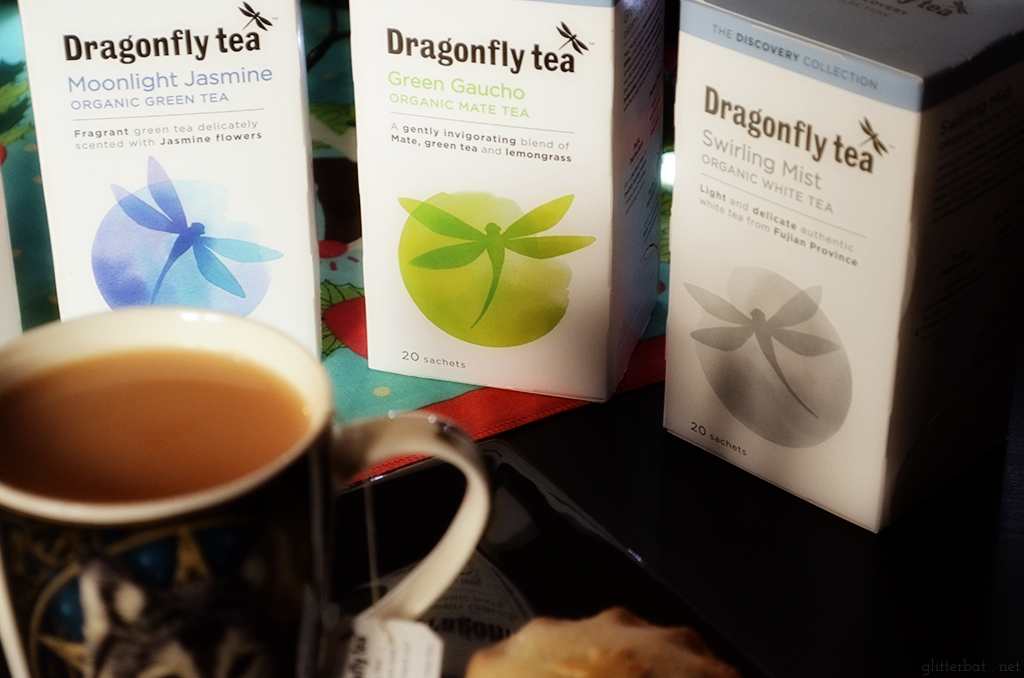 The Moonlight Jasmine is part of the organic green tea range, and is incredibly fragrant yet still delicate enough not to be overpowering. Yeah, I'm a big fan of jasmine in my cosmetics and in my tea… it's an actual obsession, let me tell you. I was also sent the Swirling Mist organic white tea, and the new Green Gaucho (another green tea, unsurprisingly) tea. Dan loves the Swirling Mist, he says it's one of the smoothest white teas he's tasted (and that boy has had a LOT of tea in his time). The Green Gaucho is next on Dan's to-try list but I'm a little wary, not being the biggest fan of lemongrass… though I do enjoy citrus-leaning green teas, so I'm not ruling anything out just yet!
Have you tried any of the Dragonfly Tea range?