Hey Jess, would you like to hang out in a bar with a bunch of bloggers, food, festive fun, and by the way there'll be a Secret Santa gift exchange? Um, yeah. I would like that. I'd like that very much thank you. So last week, shiny gift in hand and glamorous sister on my arm, I went to the Ladbrokes Bingo Secret Santa event in Manchester for an evening of festive cheer.
When we arrived at Vodka Revolution we were greeted by Beth and Victoria from Branded3, who were setting up a fabulous Christmas wishing tree for us to leave gifts underneath and attach our Christmas wishes to later in the evening. We were treated to glasses of fizz, free flowing wine and a delicious Christmas buffet – and best of all, encouraged to play with a box of Santa hats, reindeer antlers, and other ridiculous party bits to share our #SantaSelfie…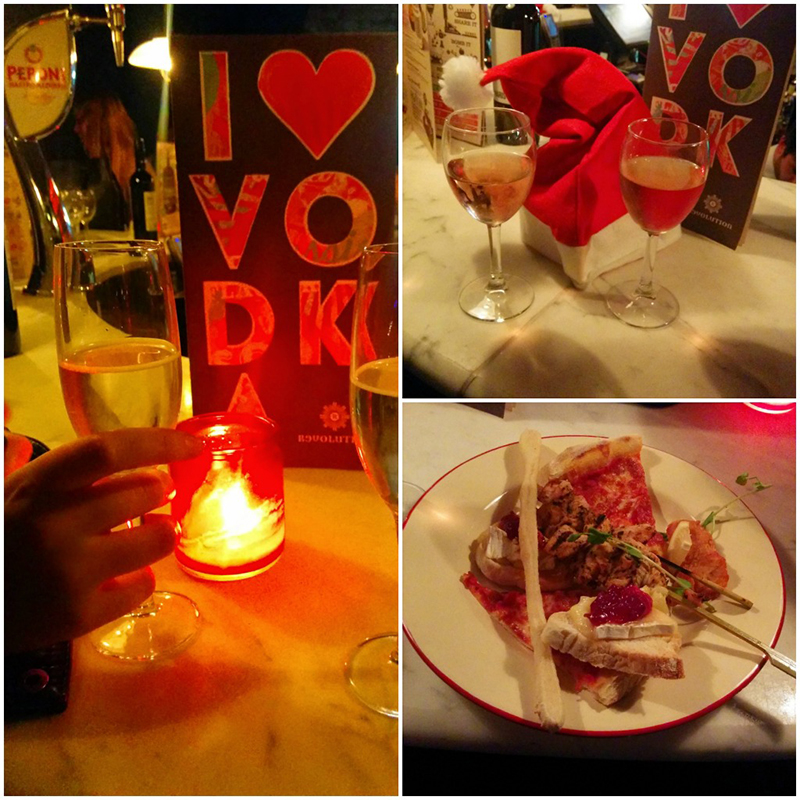 The food was brilliant, I might add. Dough sticks, dips, pizzas, brie, chicken skewers, fancy posh fish fingers… Can't go wrong really, can you? Though I will say that we might have gotten a bit carried away making cheese related puns on Twitter. Sorry whoever looks after the Ladbrokes Bingo Twitter account, haha!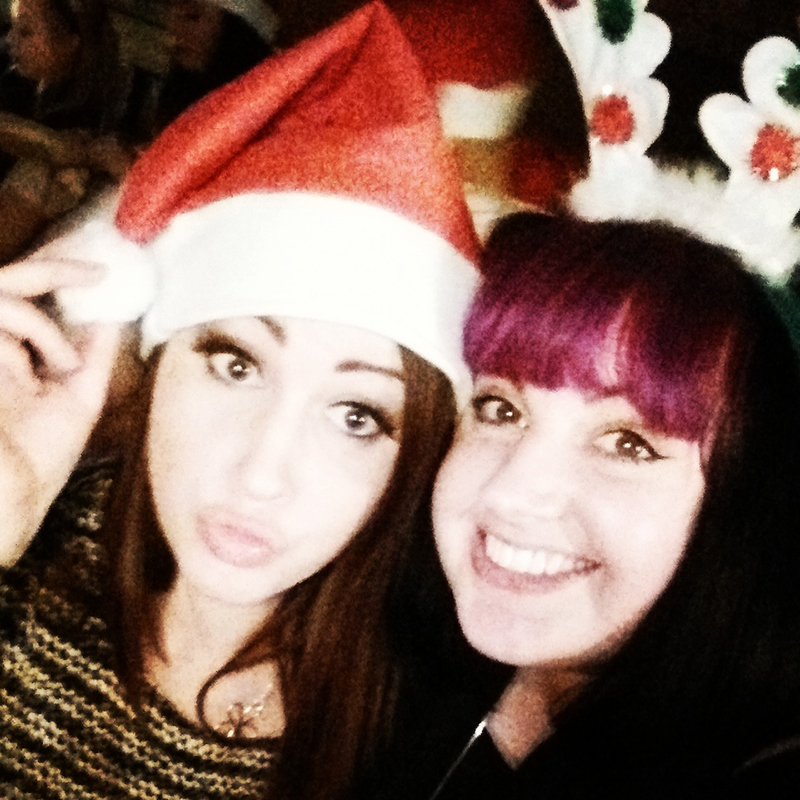 My Secret Santa got me this beautiful (and very Christmassy!) purse and candle, which is just lovely. Thank you Secret Santa, whoever you are! Maybe say hi to me in the comments or on Twitter? I really hope that the blogger I bought a gift for likes hers!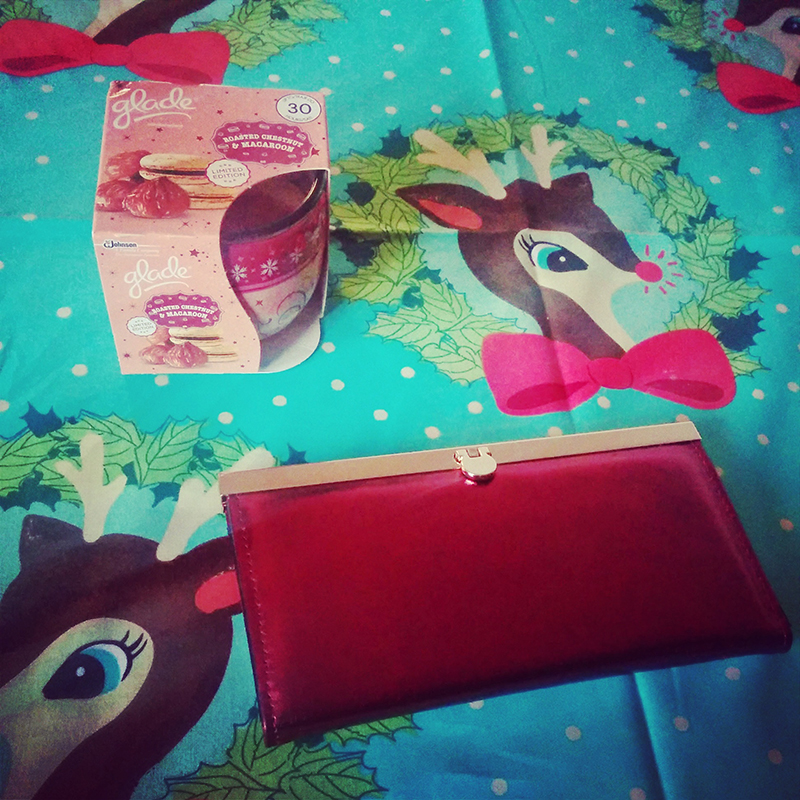 It was the perfect opportunity to sneak in a cheeky shopping afternoon in Manchester with my gorgeous sister Victoria. She lived in London for a few years (uni, work) but is now back 'oop north where she belongs, so I'm hoping we're going to be able to spend more time together in the next year. An afternoon shopping (with added coffee, burrito, and beer) was just what the doctor ordered. I'm not going to get too into it (sad family news, leave it there) but these last few weeks haven't been all too great. A break from normal and abnormal stress was much appreciated.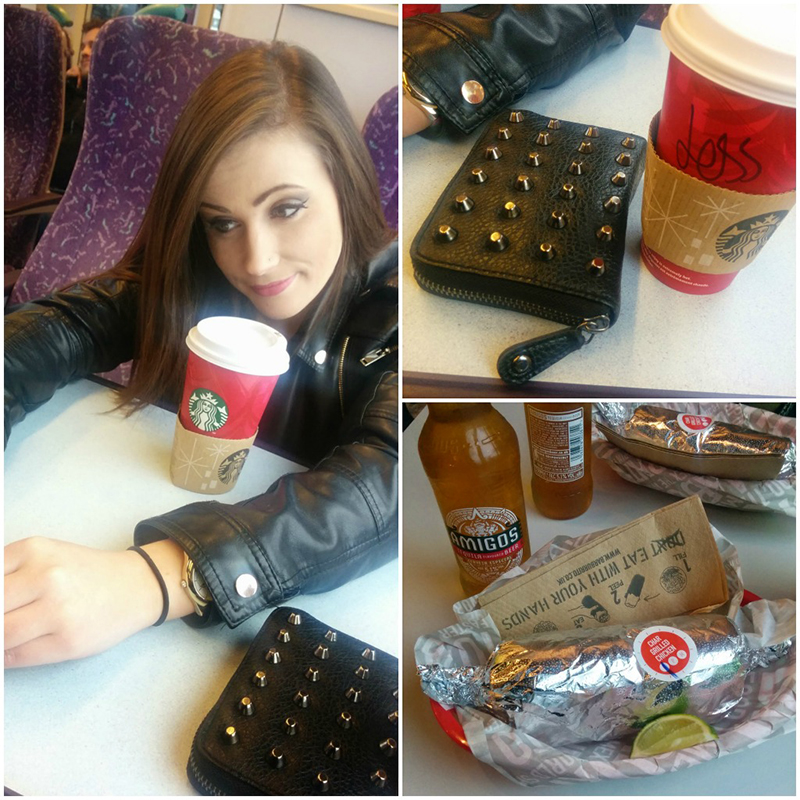 I'm allowed to say this, 'cause I'm her sister, but isn't my sister beautiful? She definitely got the looks… I think she should start a fashion blog. She's miles better at that kind of thing than I am (read: bang on trend, wears clothes that aren't just black/grey/purple/leopard print) and she's forever buying clothes. I'm going to poke and prod at her until she gives in, and then I'll have yet another site to skin. Yay distractions!
We had a lovely night, and felt really Christmassy when we left – in spite of the ridiculous rainstorm that just would not let up. Thanks so much Branded3 and Ladbrokes Bingo for inviting us!