It's Christmas Eve! It's also the Wintersday festival in Guild Wars 2, meaning the world is full of presents that spit out enemies/gifts, piles of magic snow, and heartwarming orphans who really just want to get their baubles back… obviously, it also means I can play Pretty Princess Dress Up Wars to my heart's content. Today I want to share a few of my festive Wintersday armour looks – click for larger views!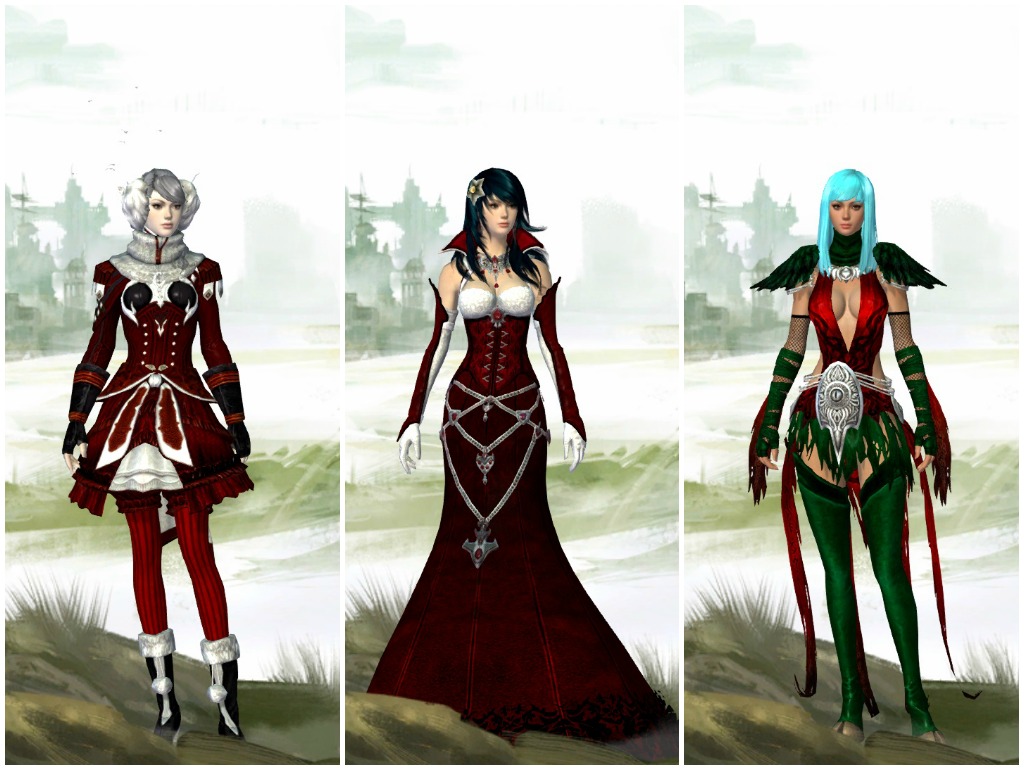 First up, my Necromancer main, wearing a ridiculous mish mash of Cabalist legs and boots, Seer top, Vigil shoulders and Apostle gloves. I caved yesterday morning and bought the gem store ear muffs, which are one of the most ridiculously adorable things I've ever seen and set off the fluffy pom-pom boots so well. Dyes are a mixture of Abyss, White, Oxblood, Blood, and Icing to get the colours to sit right. My lovely Guardian has gone for the Halloween Noble Count outfit – a lot more girly and elegant than I would usually like on a heavy class, but I think it works really well – Blood and White. Finally, my Ranger is wearing (another Halloween skin) Raiment of the Lich, in Red, Emerald and White.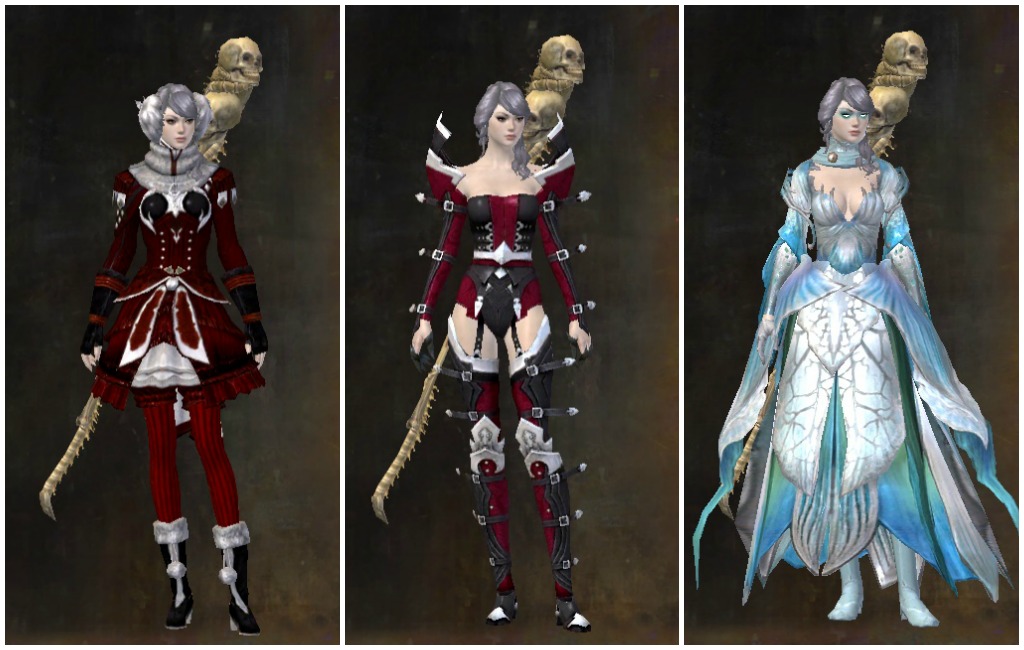 As usual, my Necromancer is spoiled rotten and carrying a lot more armour than is really sensible or necessary. The Profane set (middle) is now being referred to as creepy-bondage-Santa armour, and the set on the right is a mix of Twilight Arbor, Cabalist and… whatever boots I was too lazy to think about/transmute. I wanted to give her a kind of princessy Frozen vibe, something a little different from the usual reds, whites and greens.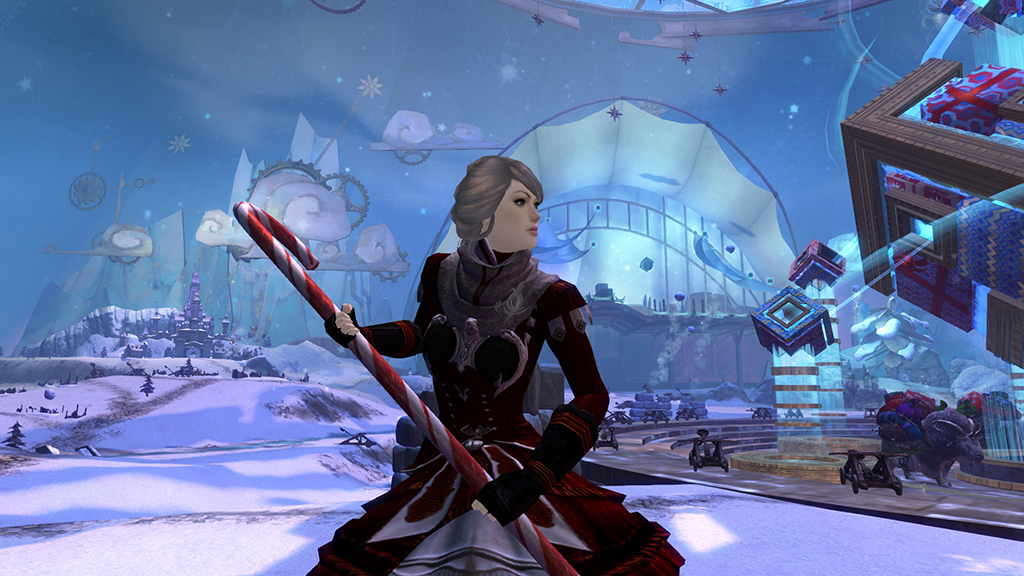 Having fun in Toypocalypse… Is it wrong that I am entirely in love with my Necromancer's face? (Screenshot taken pre-earmuffs, sad face.)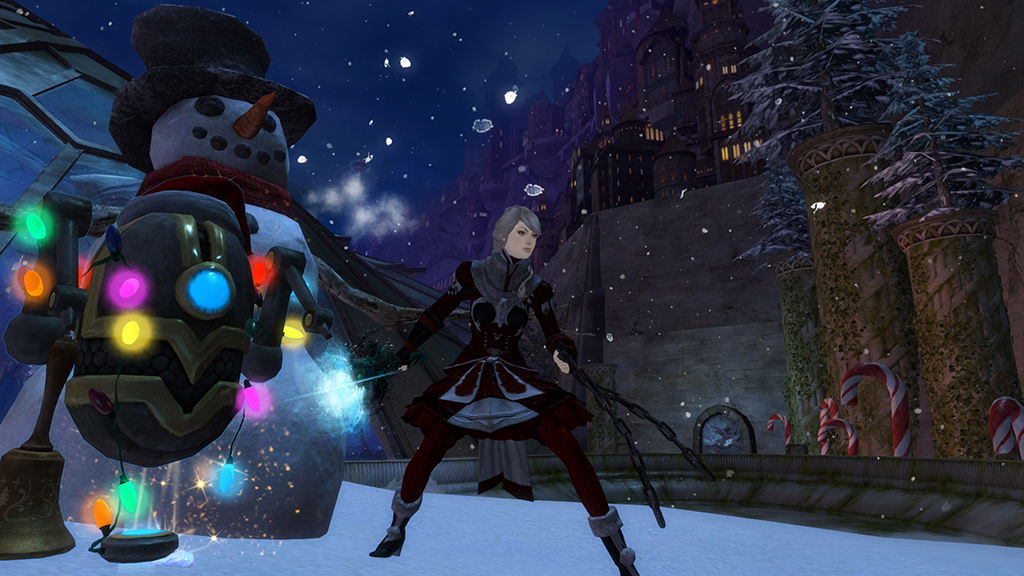 I was really surprised to get a Mini Ho-Ho-Tron out of a Wintersday gift the other night. First bit of reasonable loot to drop out of one of those, and I have literally opened thousands. I did over 500 last night alone… I really want the new exotic breather. Sigh. Thankfully Ho-Ho-Tron is totally cute, so I'm not too mad ArenaNet. (Again, screenshot taken pre-earmuffs, double sad face.)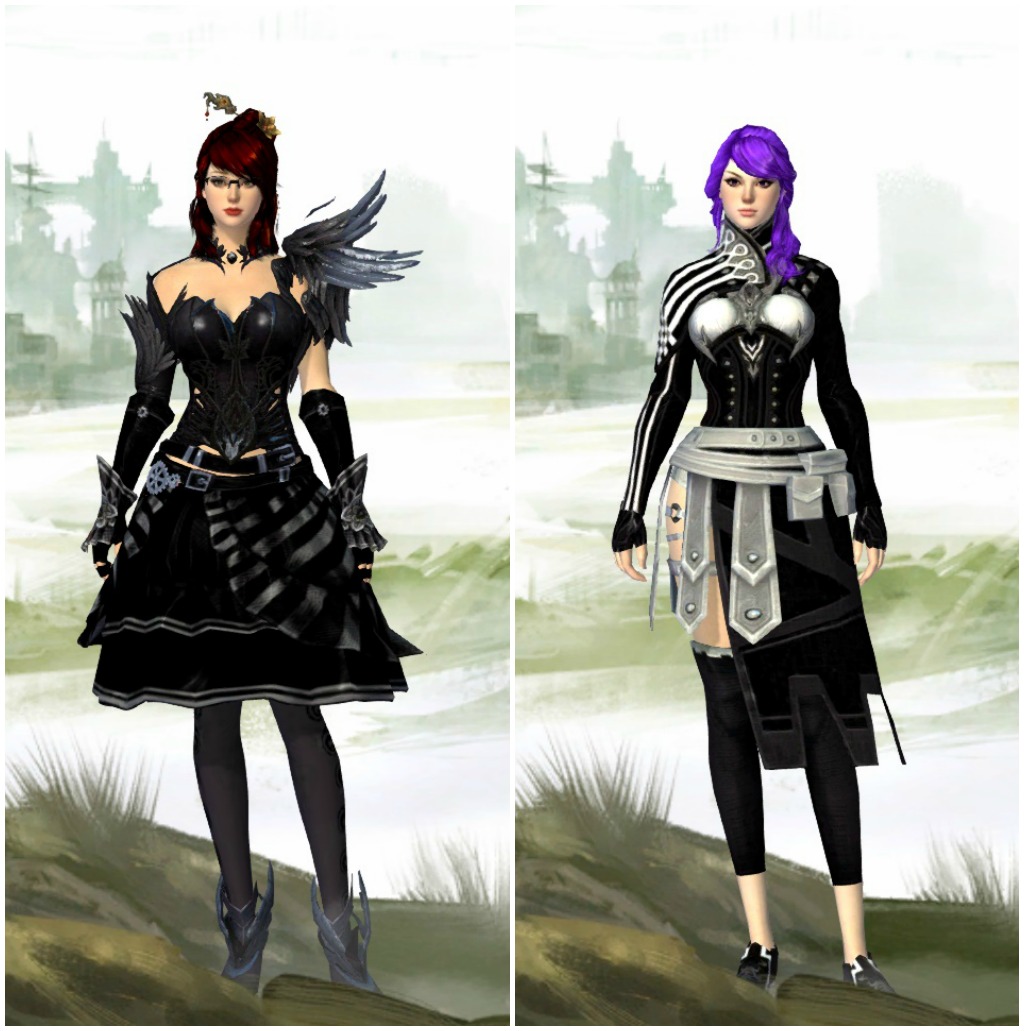 Finally, and not Wintersday/Christmas related but sort of… I spent a little bit in the gem store yesterday and picked up the reading glasses, Aetherblade light set and the Phoenix light set, so I could give my Elementalist a new look. I hit 80 on her over Halloween, and have really been enjoying her in World versus World. Likewise my Mesmer, who recently got a re-skin consisting of a Seer top, Vigil legs, Conjurer shoes, and Stately gloves (shoulders/head hidden). These ladies are far too mean to get into the Wintersday spirit, and only deal in festive pain.
On that note, Piken needs me! Have a lovely Christmas everyone – I'm planning to eat too much, drink too much, and game too much. And hopefully land an exotic breather…