In case you missed it, the UK has been melting in a horrendous heatwave. I figured it was about time I sat at my desk with a freezing cold coke and a fan blowing on me, and thought back to happier and colder times in Iceland last year… I know, I know. It was December when we visited, and it was bloody glorious. Give me snow and ice and biting winds any day. I can't deal with this heat!
So Iceland then… first I have to give a special shout out to our hotel, Skuggi Hotel, who offer a great complimentary breakfast buffet to all guests. There's a wide selection on offer, including bacon and eggs, assorted pastries, continental meats and cheeses, Skyr, porridge, cereals, and even shots of cod liver oil. In a city that can be pretty expensive to hang out in (though that said, Dan and I didn't find prices to be THAT bad – only like eating out in any other major city, with alcohol towards the expensive side of things) setting up for the day with a good breakfast is vital.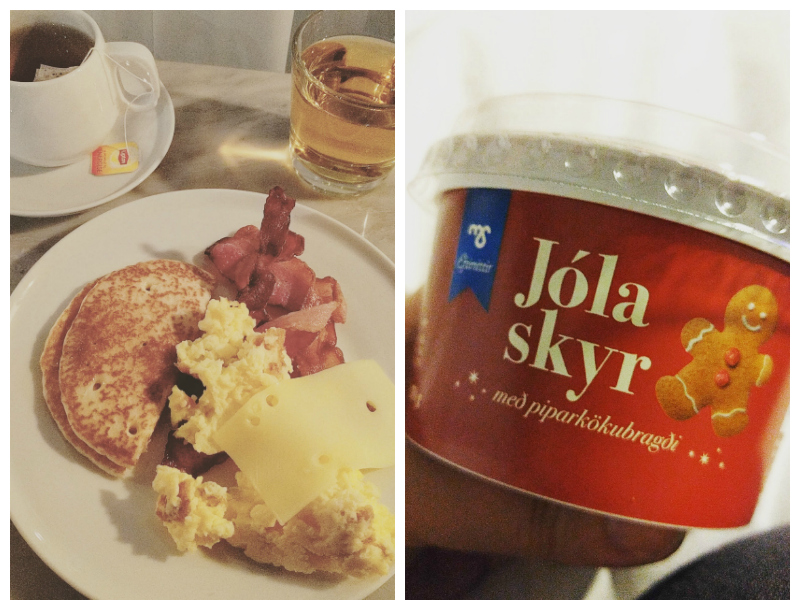 It's worth knowing about 10-11 and Bonus too – these are supermarkets, where you can pick up all your usual supplies, including sandwiches, snacks, and confectionery. We took a particular liking to Ris Buff, and brought some Kleinur home with us after becoming hooked on our Northern Lights Tour. Kleinur are twisty donut-like pastries with a gentle hit of cardamom, and they're delicious with hot chocolate! One for the holiday baking list, for sure. I'm also pining for gingerbread skyr!
Think of Icelandic food and you might think about sheeps heads, fermented shark, or puffin – and you wouldn't be wrong. What you might not think about, is hot dogs. Baejarins Beztu Pylsur translates (roughly?) to the best hot dogs in town, and oh boy, they are certainly something! We had our first "two with everything" after our Northern Lights Tour on the Friday night, and were not disappointed. In this context, "everything" translates to crispy onions, raw onions, ketchup, sweet mustard, and remoulade – all perfectly matched with a soft roll and a lamb, pork and beef mix hot dog sausage. We ate these several time, and believe me when I say, I'd sooner have this hot dog by the side of an icy harbour than a sad frazzled sausage at a summer BBQ…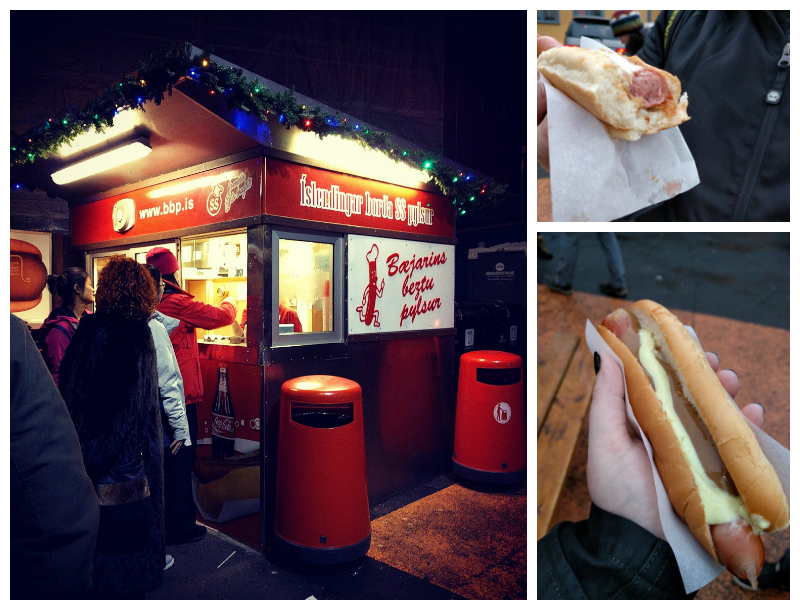 Another great fast food place we hit up was Reykjavik Chips – they reckon they do the best chips in Europe, and I'm struggling to think of a time when I've eaten better chips tbh. Dan had the pickle sauce and I went for vegan satay, and we shared some with garlic sauce on another visit. Fast, good value for money, and absolutely delicious.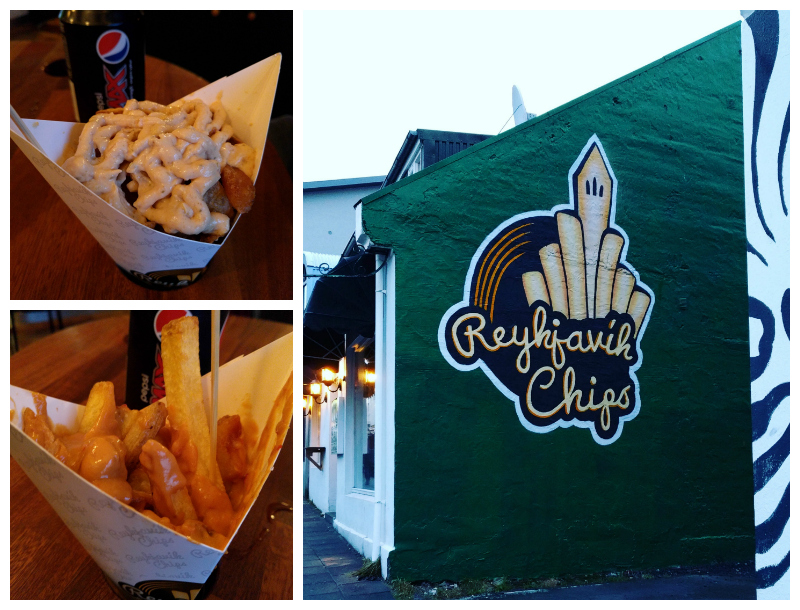 A place that had been recommended to me by several people was Svarta Kaffid, who serve up soups (a meat one, or a veg one) in a giant, hollowed out bread bowl. We each went for meat soup, which when we visited was the famous festive reindeer soup – it was absolutely delicious! A creamy mushroom base with rich chunks of meat and a good, earthy herby vibe. Homely and warming, just perfect. Picture of a very happy/tired Dan provided for scale.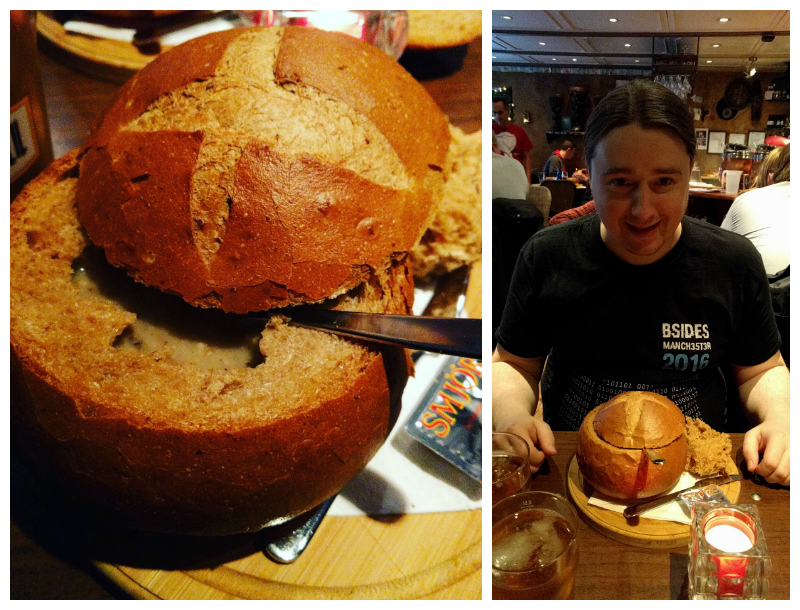 The Chuck Norris Grill on Laugavegur is a good place for a quick lunch. We nipped in for a warm in between sightseeing on the Friday, and shared sweet potato fries (perfectly done) and a sharing platter of fried goodness. All washed down with a couple of pints of Viking beer – could life be any better?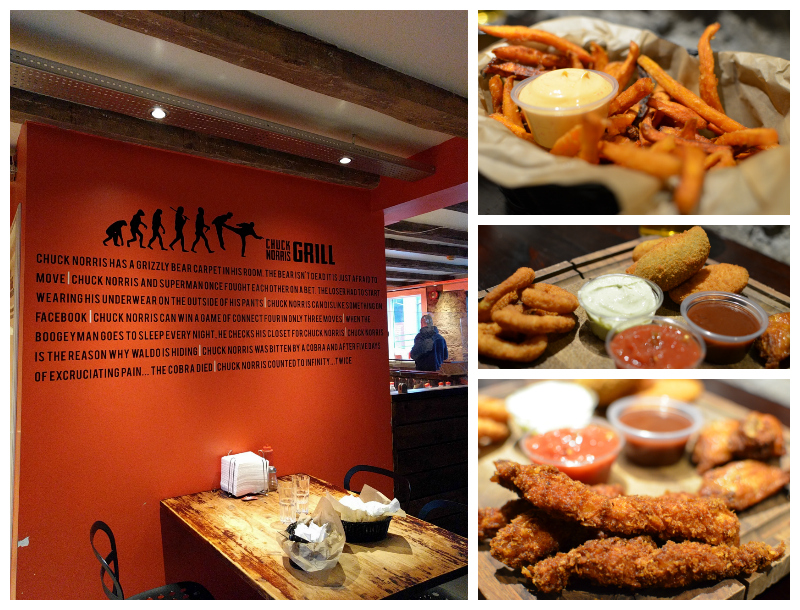 On one of the nights, we were hit by intense burger cravings. Instagram scrolling led us to Roadhouse on Snorrabraut, just a short walk from our hotel. The restaurant was full of Icelandic people, I think we could well have been the only tourists in there at the time. Dan went for the Jack Daniels burger and I opted for the Roadhouse burger. Both were perfectly pink and juicy in the middle, with gorgeous toppings. Great fries, great onion rings, and a really chill vibe – definitely a place to check out! Depressingly, no pictures – we were far too busy stuffing our faces to worry about lighting!
Last but not least, Kumiko is a Japanese tea house in the fish packing district, and a must visit for lovers of kawaii. Everything inside is just beautiful! We only called in for tea, ordering the genmaicha for two and were pleasantly surprised when the server brought over an intricate tea service with cookies and a timer. Sipping delicious tea and munching on delicate sesame studded cookies after a bracing walk round the harbour was just so lovely. Check out the art behind the counter, and the cheeky octopus on the roof!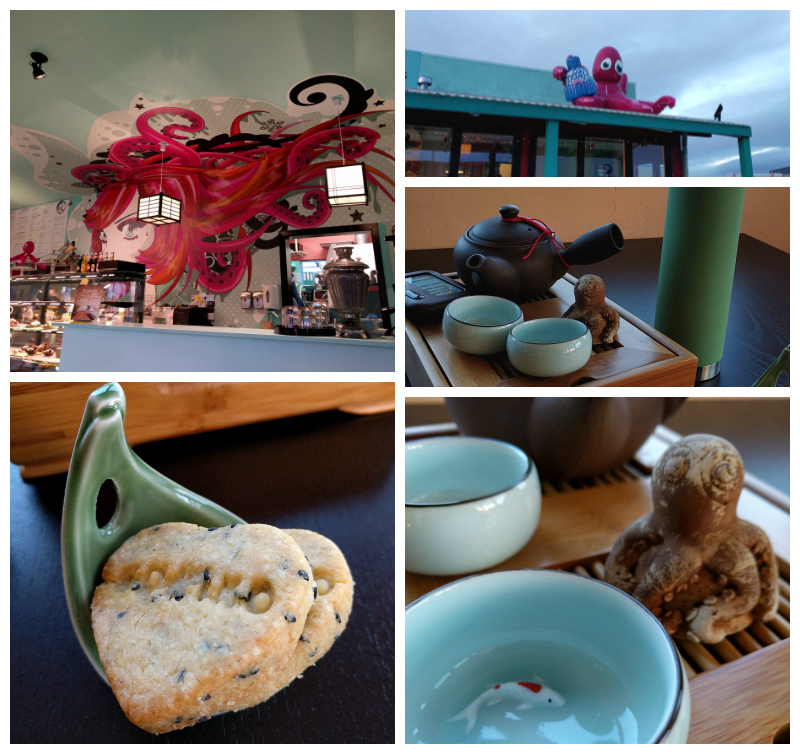 There's so much more we wanted to try (Sea Baron, Lobster Hut, Lebowski Bar…) but with limited time and limited appetites, there's only so much you can fit in during a relatively short stay. Only more of a reason to visit again, in my opinion! Hopefully it won't be too long before we're there again. Reykjavik, we loved you!