Iceland – famous for long days (in the summer) and dark skies (in the winter) which offer visitors the chance to chase the northern lights. Eternal daylight is not at the top of my holiday agenda, but mysterious lights in freezing cold darkness? Bucket list! Need I say more?
Both Dan and I were a little apprehensive of our chances, with both of us obsessing over the aurora forecast and tour news in the run up to our trip. Many tours had been cancelled on the nights before ours, and the aurora activity and cloud cover didn't look too promising either. Thankfully, on the Friday night, all tours were running and the sky looked generally clear. We wrapped up super warm and stood outside our hotel lobby, waiting to be picked up.
Pickup was meant to be any time from 8:15pm til 9:00pm… and we waited… and waited… and waited. We were anxious, but kept glancing up at the sky hopefully. And suddenly, there it was. A milky streak, and a crowd of murmuring hotel guests. One particularly loud guy insisted it was a jet trail. Jet trails don't glow and turn green mate. The northern lights, the aurora, dancing and flaring above our heads in the centre of Reykjavik whilst we waited to go find them. They came to us!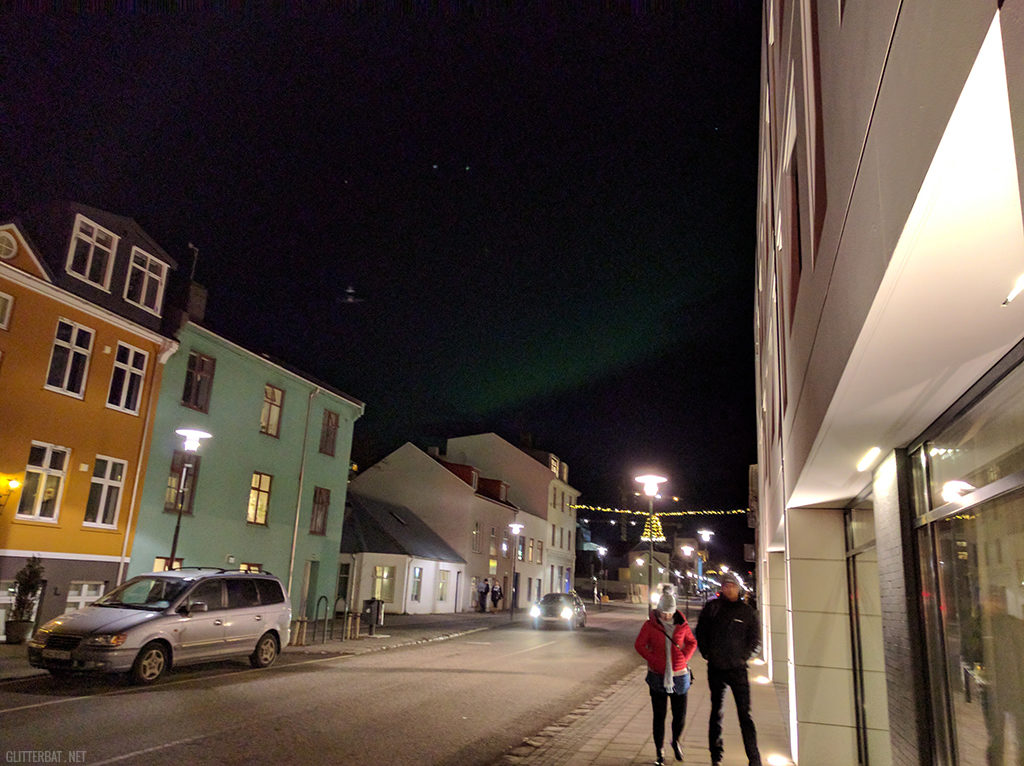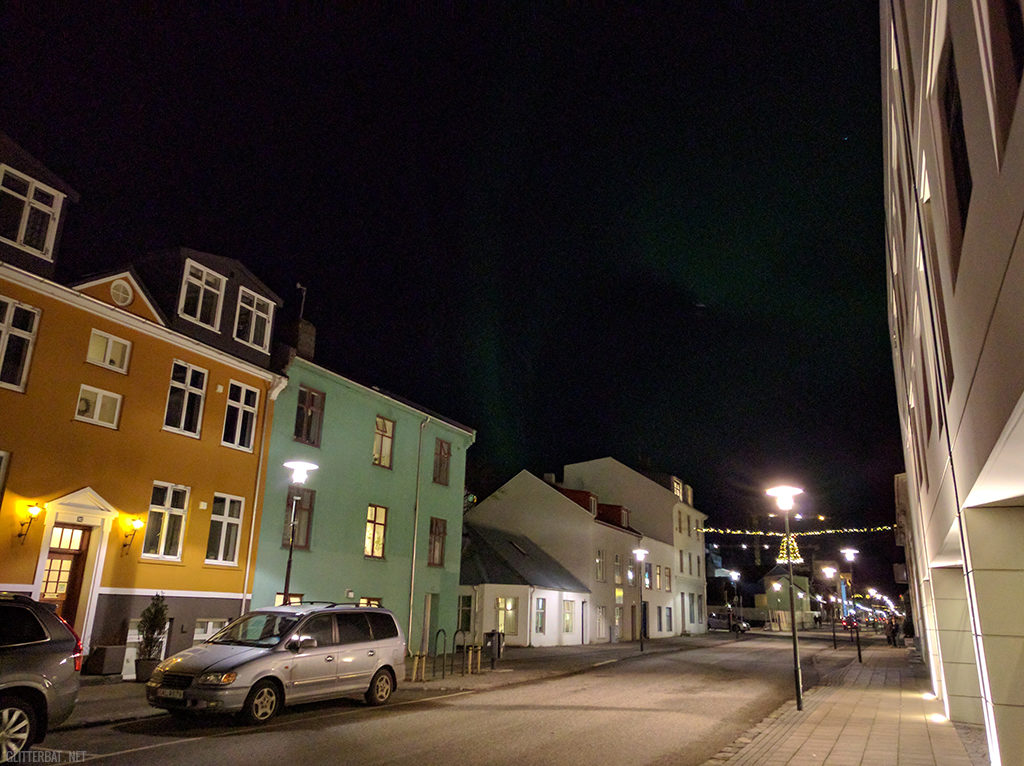 Can you believe those two were taken on my PHONE? As a heads up for the rest of the post, expect kinda shitty, blurry, out of focus, vaguely colourful pictures. Click for bigger versions, but they're still just as trash. I can't even apologise for it, because I adore them regardless!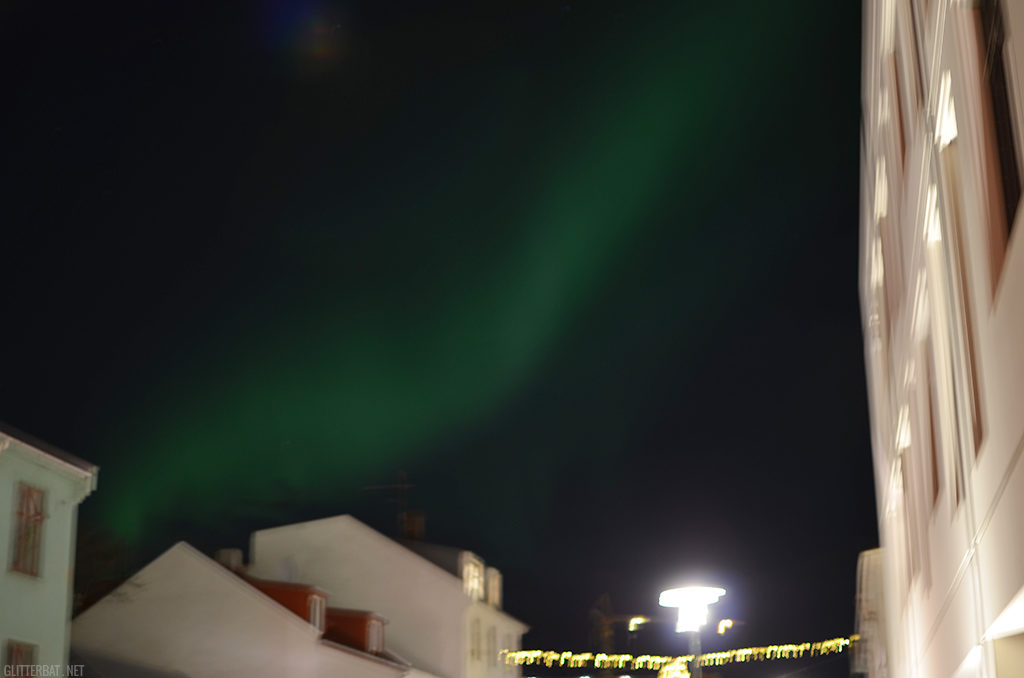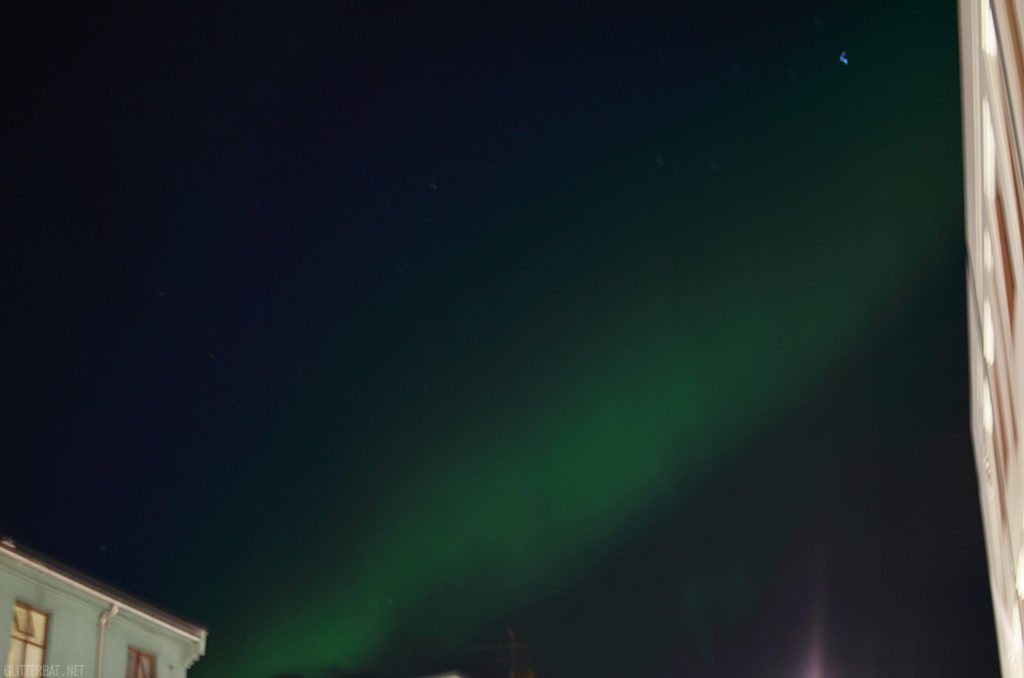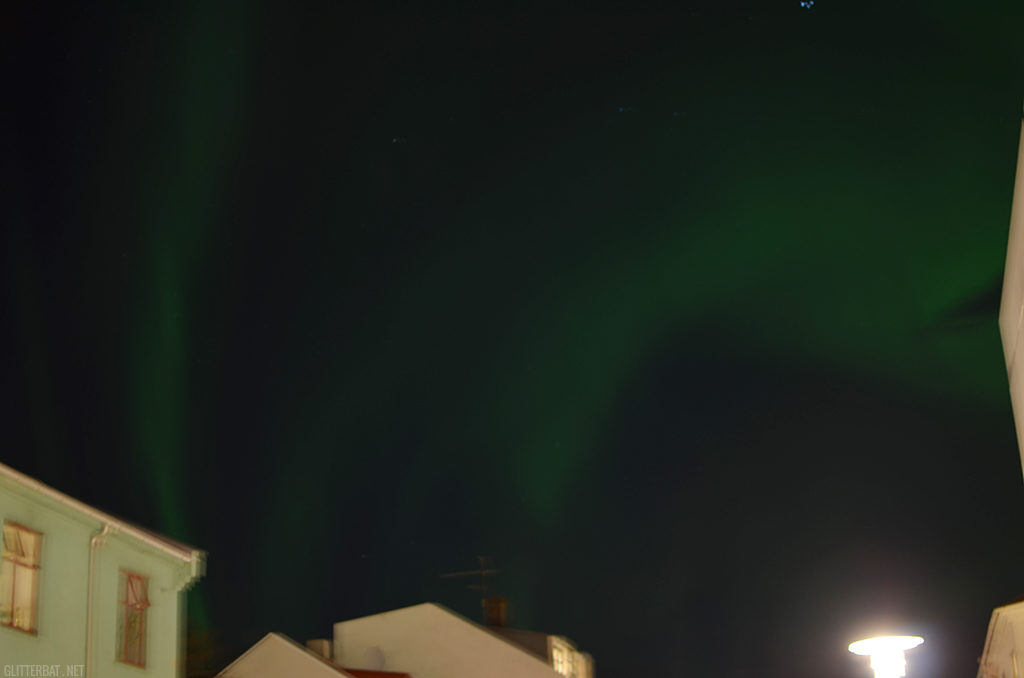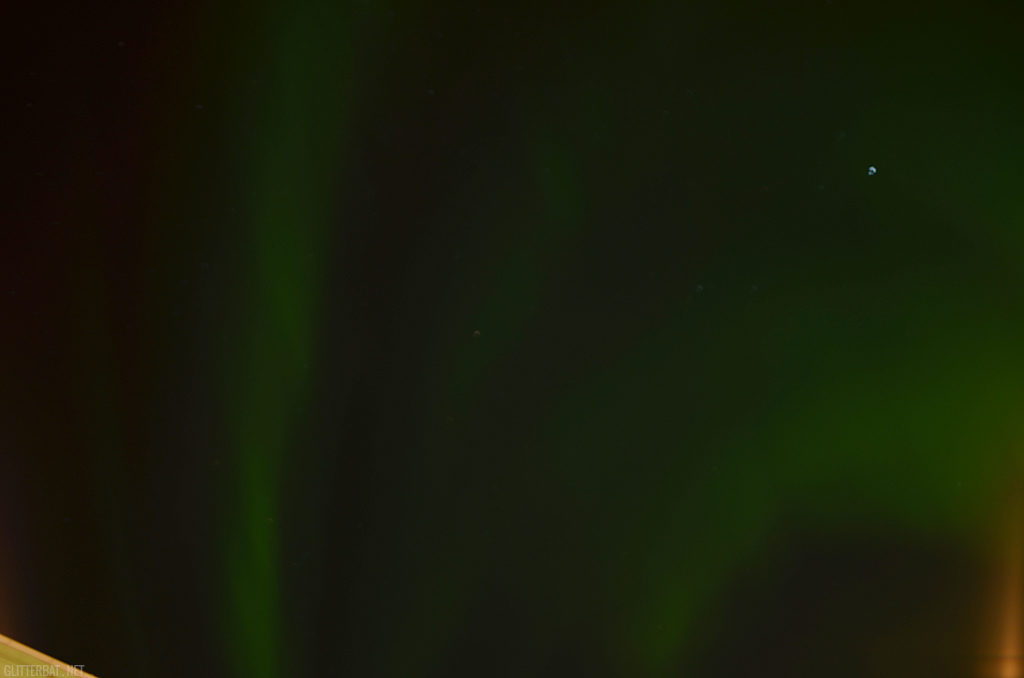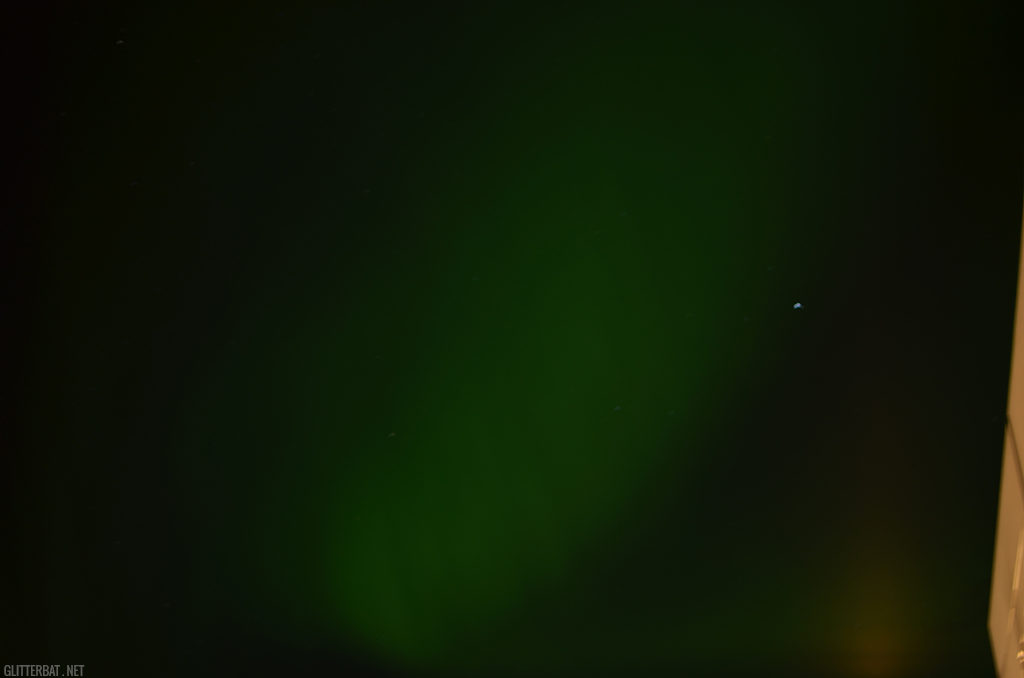 Despite our excitement, we were getting more and more anxious that we hadn't been picked up for our tour. A little before 9:00pm I headed into the hotel lobby to check with reception if they could help us out. Now, Dan and I booked a tour operated by Sterna Travel – a northern lights deluxe minibus tour, which meant we'd be heading out into the blackness in a smaller group than you'd get with a typical coach tour. However, we didn't book directly with Sterna, we booked through Viator, who had a huge selection of different tours to choose from. The woman on reception at Skuggi Hotel was amazing, calling Sterna Travel to see what had happened. Apparently they had no record of our booking, who knows what had gone wrong but Viator had never notified Sterna! Shit. Were we going to miss our chance of chasing the lights away from the city?
Thankfully, Sterna Travel turned out to be AMAZING. Like, above and beyond amazing. They sent their manager out to pick us up (along with some other random stragglers along the way – perhaps more Viator cock ups?) and then chase down the tours that had already departed. Dan and I effectively had a private tour with a very friendly guide for the first half of the night, before we were left in the safe hands of the actual tour guide and group.
We stopped at a couple of locations, and enjoyed hot chocolate and kleinur – traditional Icelandic pastries that are a little bit like donuts – delicious and most appreciated in the bitter cold! Luckily, we saw the lights at both locations. Immensely beautiful. Breathtakingly surreal.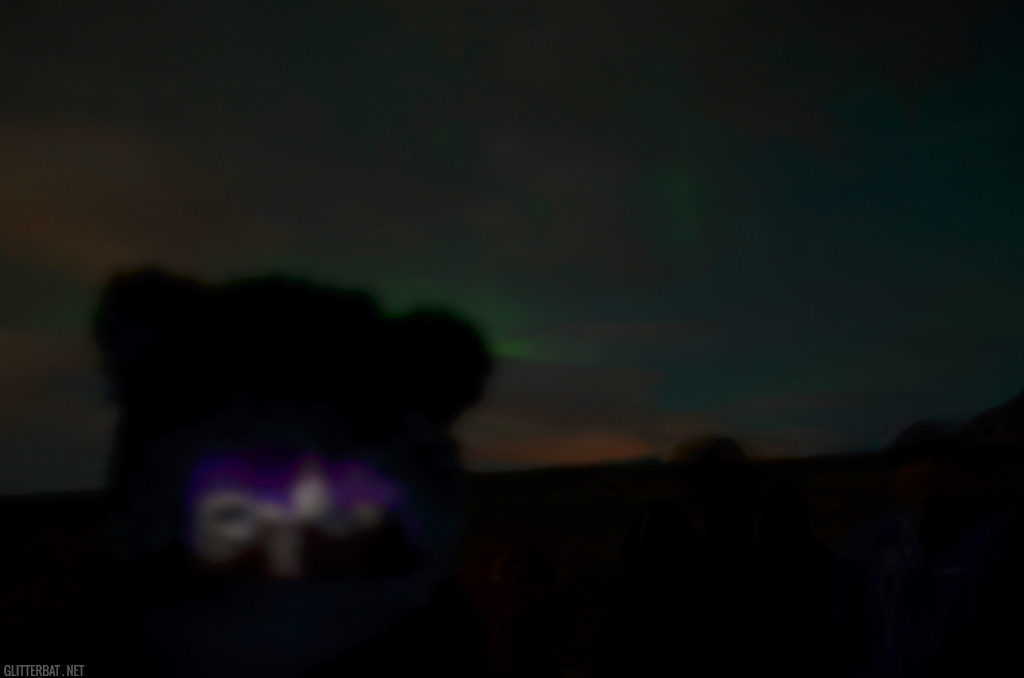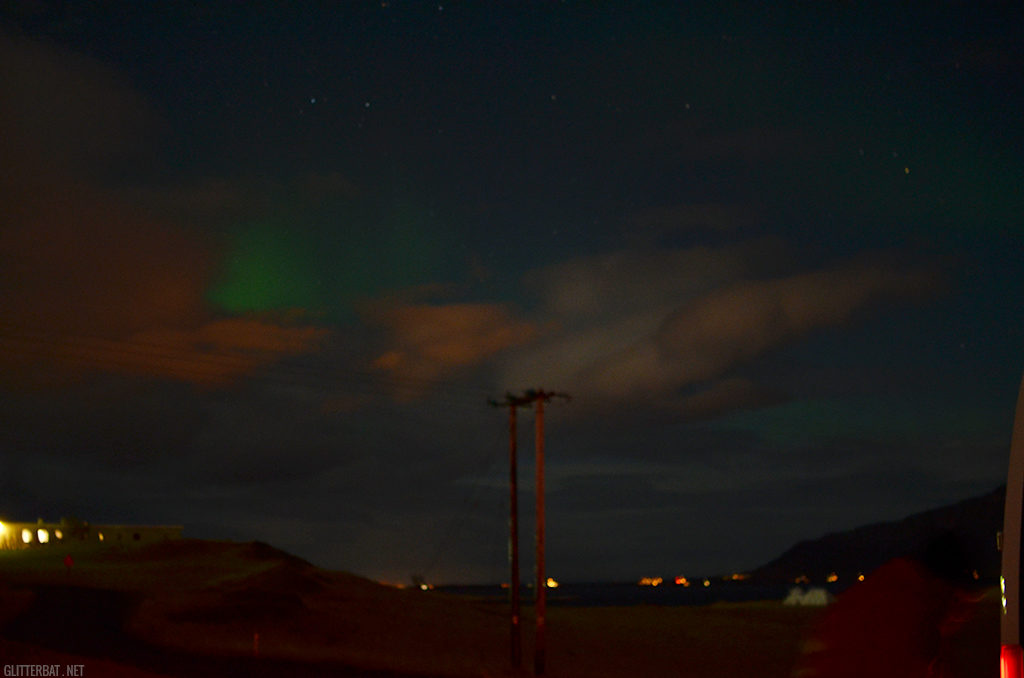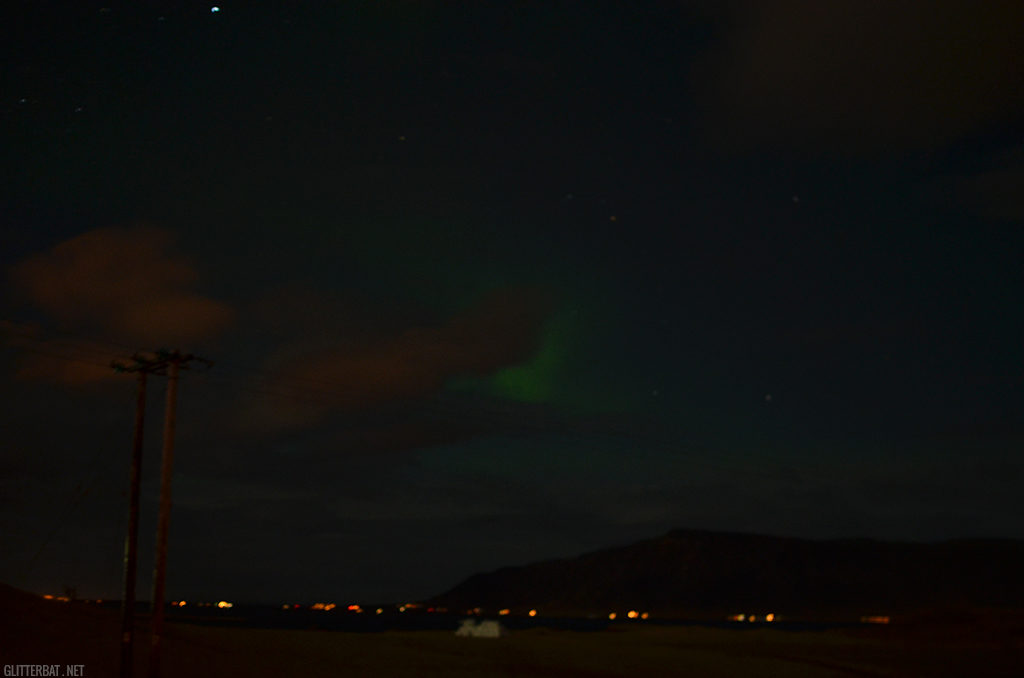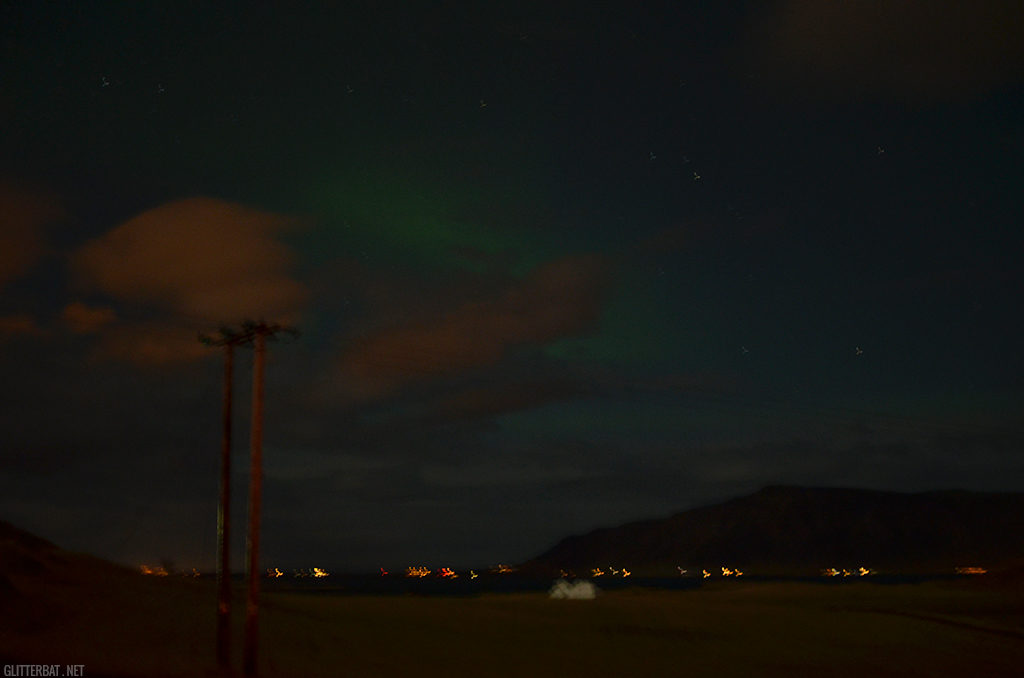 Our guide (I didn't catch his name!) was so knowledgeable and friendly, telling us not only about the science behind the lights, but also the myths and legends of the lights and of the Yule lads and other Christmas tales. We had the most amazing time, and I can't say enough good things about Sterna Travel as a company. I'd urge anyone looking at tours in Iceland to book with them, and to book directly through them (not through a third party!)
Next time, we need a tripod – cold weather and shaky hands aren't ideal.
There will definitely be a next time.