Here's a little bit of trivia about me… Jasmine is like frigging catnip for me. Totally intoxicating, cannot get enough of it, it drives me WILD let me tell you. When I placed my order with the Birchbox e-shop for the Liz Earle Hot Cloth Cleanser, I also thought I'd treat myself to something from Korres. I'd receieved a sample of the Citrus body wash in my September Happy Days Birchbox, and promptly used it up over the weekend my box arrived – clearly I was that impressed. Idly browsing the Korres section of the shop, the Korres Jasmine Shower Gel caught my eye, along with it's lovely little friend, the Korres Jasmine Body Butter.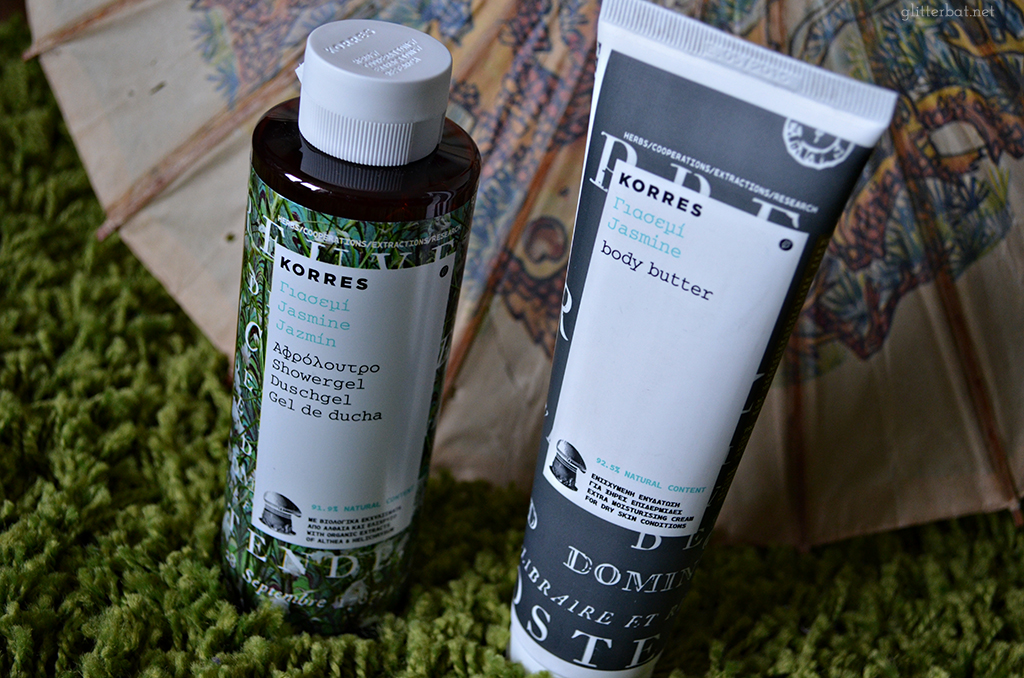 Korres is a Greek skincare brand with a foundation in homeopathy – evidenced by the super high natural content in all of their products. The Jasmine Shower Gel boasts 91.9% natural content and the Jasmine Body Butter boasts an equally impressive 92.5%. This becomes really apparent when you lather up the shower gel and rub in the body butter – not only are the formulas gentle and luxurious, but the scents are… REAL. Like, they're not artificial or chemical in any way.
The shower gel feels really moisturising, and that just gets amplified when you slather on the body butter, locking in both hydration AND the gorgeous heady jasmine scent. The body butter is super thick and creamy (it's full of ingredients such as shea butter, almond oil and avocado oil) but it sinks into the skin really quickly and doesn't feel greasy. This pair is a definite favourite combination, and I'll most likely be looking to try out some more of the Korres line.
Have you tried any of the Korres bath products? What should I try next?