Cult classic. Award winning. Beloved by beauty bloggers everywhere. I'm late to the party, as I first tried the Liz Earle Cleanse & Polish Hot Cloth Cleanser when I received a rather generous sized sample in my May 2014 Birchbox UK. I saved it until my trip to Las Vegas, thinking the size and the little muslin cloth would be super handy for travelling. I expected it to be good, but I didn't expect to spend the next couple of months miserably running down my Soap & Glory stash, pouting that it just wasn't as nice as the Liz Earle…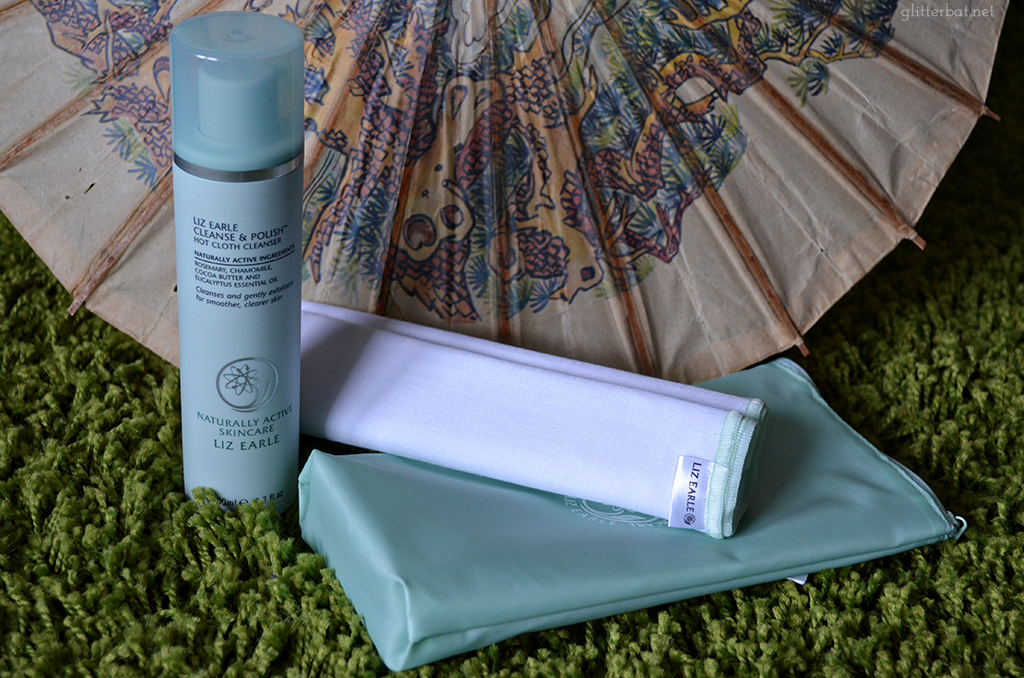 The Liz Earle Hot Cloth Cleanser is, quite simply, the most incredible cleanser I have ever tried. I've gone through many phases with skin care, from burningly harsh Clean & Clear through to an all natural Lush regime (which lasted for a good five years or so!) but nothing – I repeat – NOTHING comes close to how this cleanser makes my skin feel and look. The super creamy cleanser has a pleasant herbal scent, from the natural ingredients of chamomile, rosemary, cocoa butter and eucalyptus. I almost find the scent mildly addictive, and look forward to sniffing it. Is that weird?
Using the cleanser is straightforward – simply rub it into your face then scrub it off gently with a hot, damp muslin cloth. The cloths aren't too soft and aren't too rough – a Goldilocks moment if you will, they're just right. I already had a small cloth from my Birchbox sample, but the starter kit I ordered comes with 2 larger cloths, along with a zippered pouch and 100ml of the cleanser in a neat pump dispenser.
I'm absolutely in love with this product, and I think it's a testament not only to how good Liz Earle skincare is, but how well the Birchbox/subscription box model can work. I probably wouldn't have thought about trying this cleanser had it not been for the sample I received in my May box, so well done. Liz Earle and Birchbox UK – keep up the good work!
Have you tried the Liz Earle Hot Cloth Cleanser? How about other Liz Earle skincare products?