Yay! I'm thrilled to finally share my new sneaky project, Geek Eats – a food blog I'm going to be working on with my lovely husband. It's no secret that we both love food, and booze, and baking, and hot sauce, and that we're both guilty of taking shedloads of pictures of our dinner and evangelising about delicious things we've found or made… We'd been sitting on the domain for ages, but never got around to doing the original plan (eh, we might one day, so still secret for now) and then it hit us – why not do a food blog?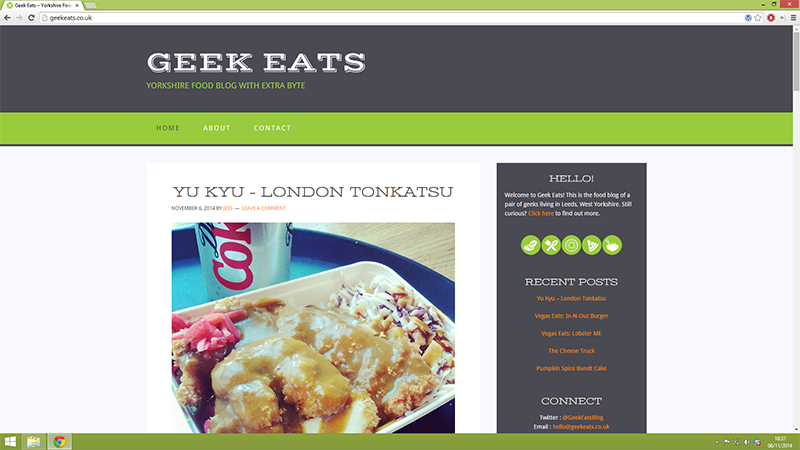 And just like that, Geek Eats was born. I'm really looking forward to sharing some of my favourite recipes on there, and blogging about a bunch of the delicious things we've eaten on our travels. I also enjoyed skinning the blog up too, as it gave me another opportunity to work with the excellent Genesis framework. WordPress til I die, bitches. I called the theme "Geek Pie". If you get the reference then you're a terrible person, and we should probably hang out.
Though Dan is yet to formally introduce himself on Geek Eats (due to his awesome new job – I'm sure I'll be able to tell you about it at some point?) he's hopefully going to be posting some stuff up soon. So far it's been me all on my own, wistfully pining for lobster on a stick and grilled cheese.
If food and booze and cake are your thing, do check out the blog and maybe give us a follow on Twitter. We'll both love you forever if you do!