Happy Halloween, from me and my custom Velvet Minuet Blythe doll, Maria. She's also known as Miss Spookypants (and similar cutesy spooky names) around these parts, but really she means you no harm. Tonight she'll be looking for someone to help her out with this darling miniature Ouija board, to contact the spirits when the veil is most thin.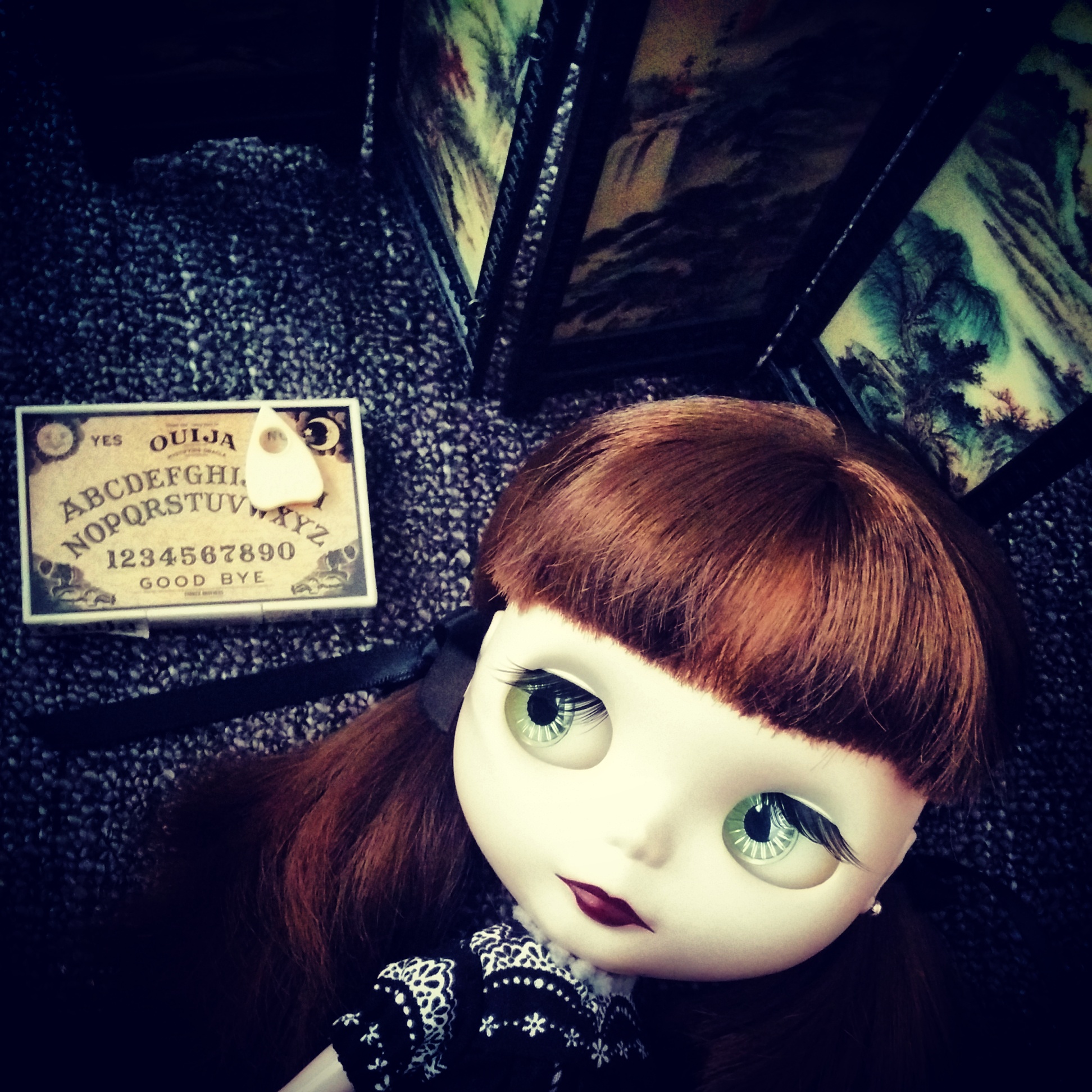 I on the other hand, will be setting up for a weekend of gaming – Artemis space ship bridge simulator, and some sneaky Guild Wars 2 if I get the chance. I managed to get my Elementalist to 80 yesterday in the labyrinth – she's beautiful!
Have a wonderful weekend, whatever your plans!