Earlier this week I was contacted by the lovely folk at PicStick.com to review their custom photo magnets. Now, I can imagine a lot of people will get these printed up with holiday snaps or pictures of their kids or whatever, but I decided to go for something a little different, and chose a selection of my Blythe doll photos! Now I don't know about you, but I can imagine other Blythe people doing the same. I mean,  I already have a mug with some of my girls on (a much loved Christmas present from Dan a few years ago) and I've had several birthday cakes printed up with my Blythe photography. In a hobby where a lot of things focus on the digital, I think there's something really nice about seeing your art cross into in a tangible form – especially for someone like me who can't sew tiny outfits, haha!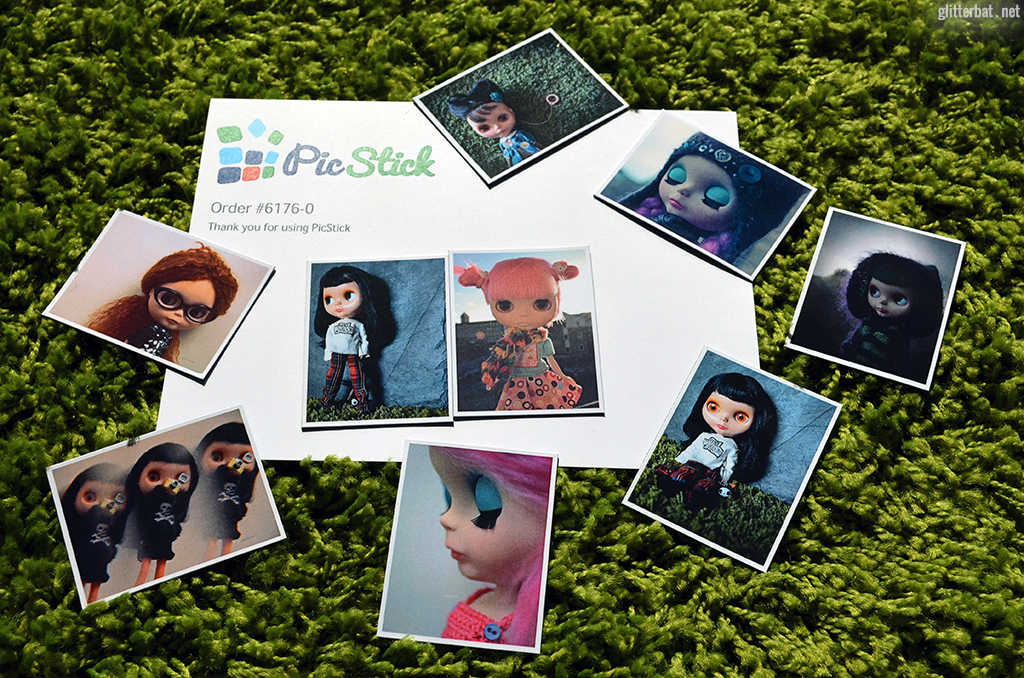 Ordering the photo magnets was straightforward thanks to the simple and clean user interface that works across desktop, tablet and phone. Not only can you upload photos from your device, but you can also select from your Facebook or Dropbox accounts. Once your photos are uploaded, you can crop and rotate them and see them added to a little preview box.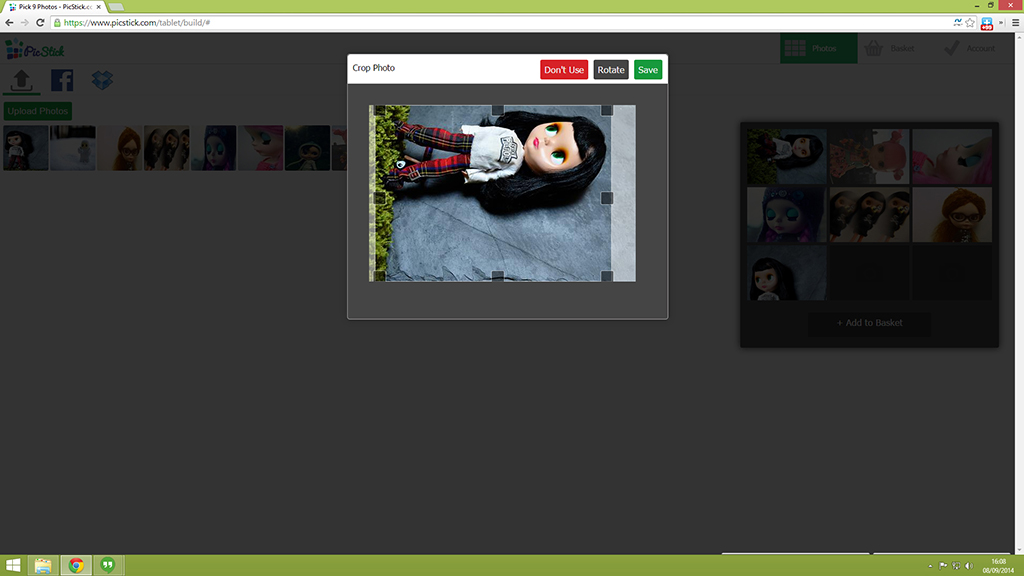 PicStick use state of the art digital printing equipment on 200gsm art board, meaning the magnets have a high quality and durable finish. Each individual photo magnet is 50x65mm and 0.75mm thick. A sheet of 9 magnets costs £9.50 or $14.99 and delivery is free! Shipping was very quick – I ordered my magnets late in the afternoon on the 8th, and they arrived today (11th!) which really isn't bad considering it doesn't cost you any extra.
The magnets arrived in a sturdy little envelope that fits through the letter box, meaning no hassle chasing Royal Mail down when they decide to take parcels hostage. You can see that they come as one big sheet, you just bend and snap them to separate the individual magnets. The finish is beautifully glossy, and the colours are nice and vivid. The only difficult part was choosing which of my Blythe photos to use, and now deciding where to stick them all!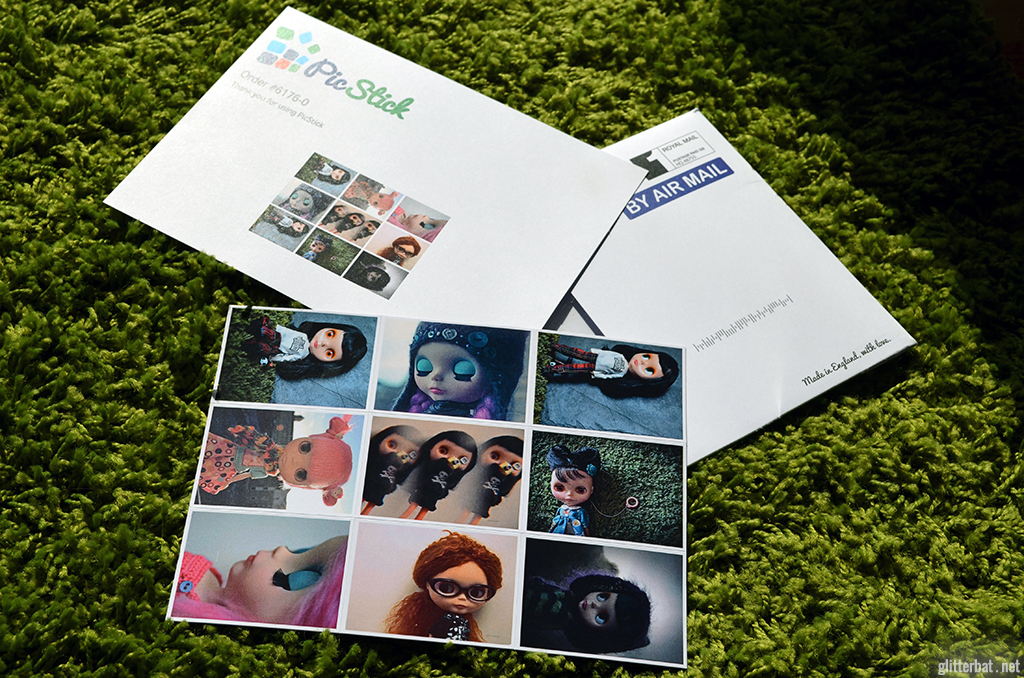 If you'd like to order some magnets for yourself, you can use exclusive discount code GLITTER25 to grab 25% off your order – not bad eh? Blythe people, I'd be especially interested to see your magnets if you get some done!