Towards the ends of this week, I was lucky enough to score some fab items in Bethany's dolly closet clear out on Blythe Kingdom. Naturally, my Goldie Iggy intercepted the bondage pants, Sex Pistols top and black Momoko creepers. Oh so pretty? Pretty vacant? I'll let you decide.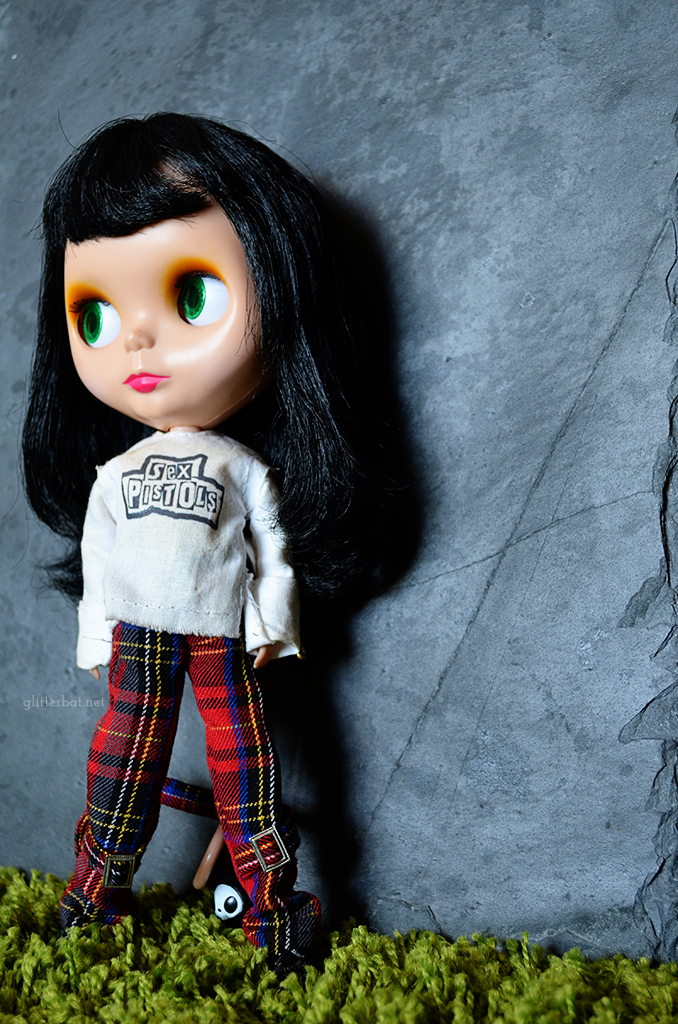 Tiny buckles and straps…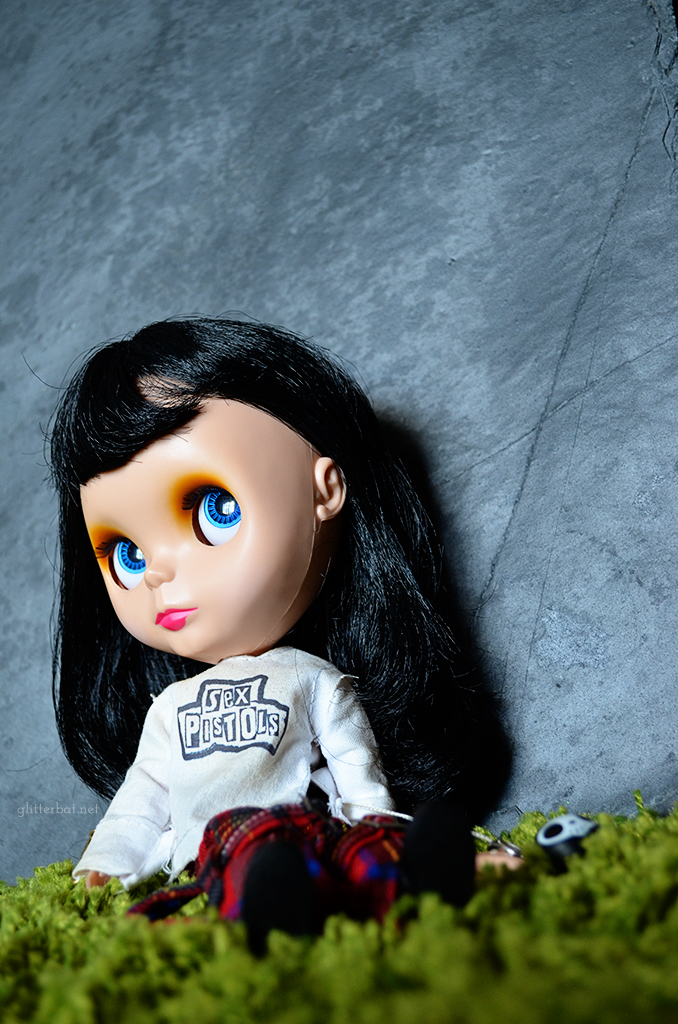 We got a new rug too. It's just a bright green Hampen from Ikea, but man is it helping my calm.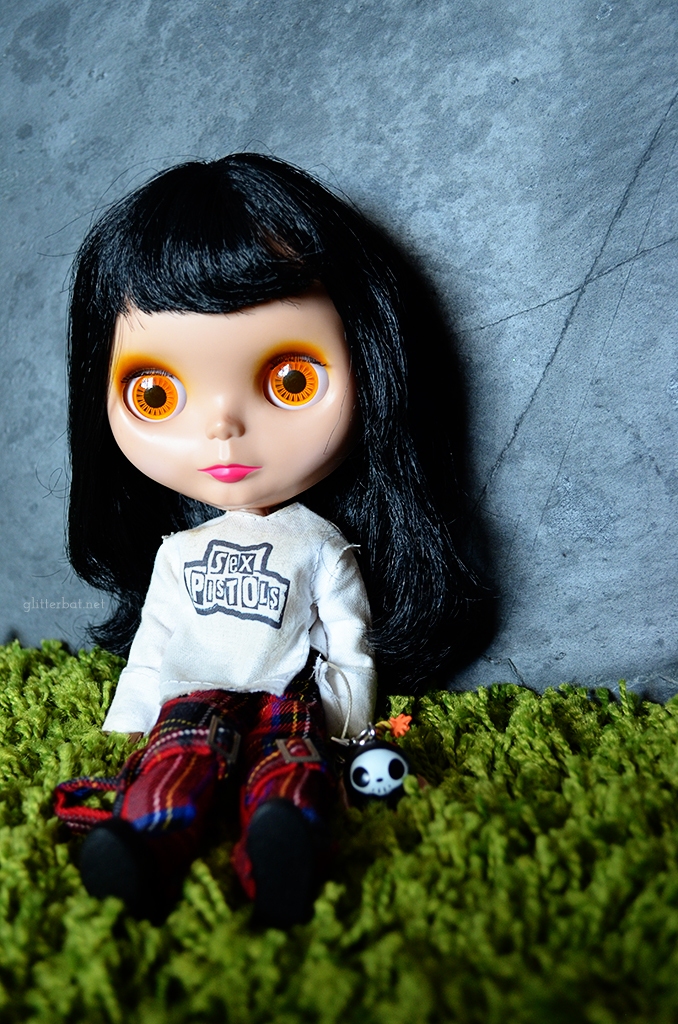 Iggy needs more love. In fact, they all need more love and camera time.