A couple of weeks back I was invited along to The Body Shop at the White Rose centre for the launch event of the new Spa of the World range. This collection is tailored towards providing you with a luxurious spa experience in the comfort of your own home, without the heavy price tag that you might normally associate with a spa. The products are split into three lines, each to be used for a different 'ritual' – revitalising, relaxing, or blissful.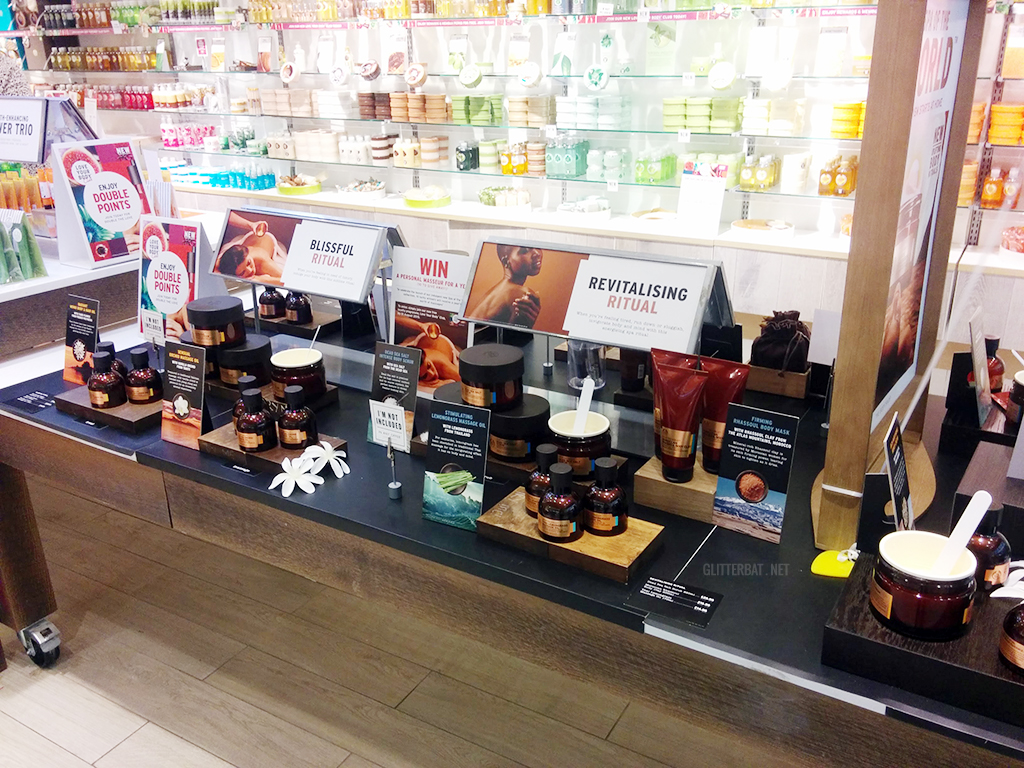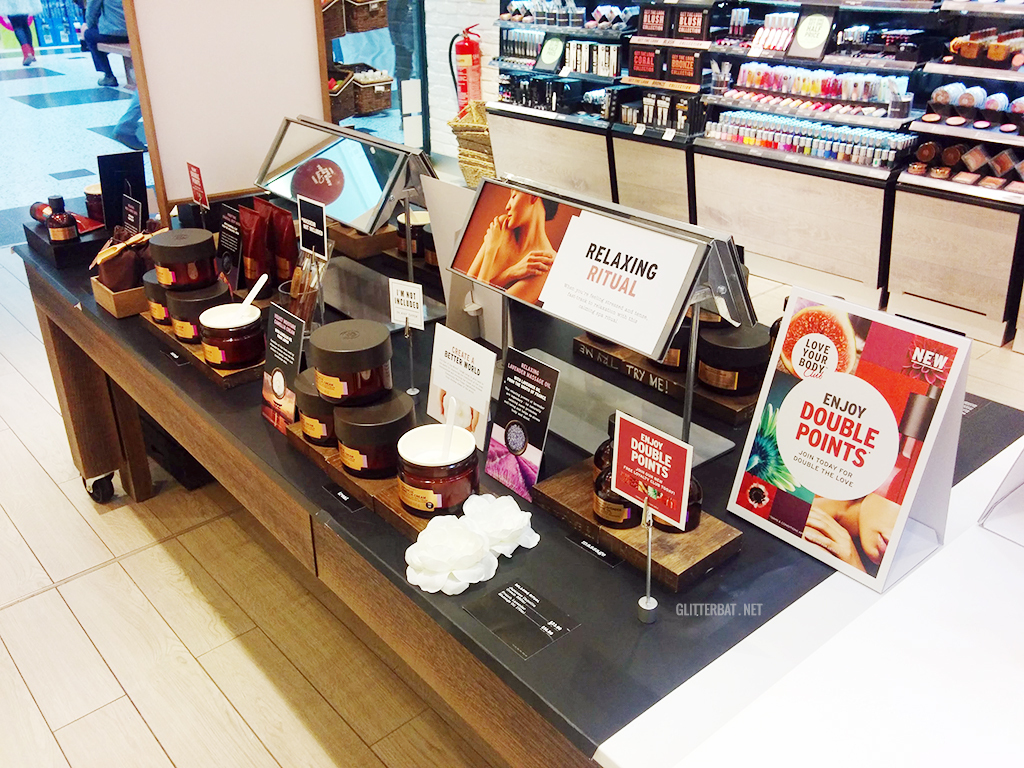 First impressions? This range looks expensive – like, more expensive than the products actually are. The packaging is deep brown and gold, with coloured accents to denote the specific ritual a product belongs to. There are actually little cards/brochures around to help you choose which ritual would suit your particular needs, but I appear to have zoned out and a) lost the one I took home with me and b) neglected to photograph one. Shame on me.
The warm and friendly staff demonstrated the new products on the cluster of bloggers (what's the collective noun there? Answers on a postcard or in the comments please!) via lovely hand and arm massages. I was lucky enough to experience the blissful ritual, starting with Polynesian Monoi Radiance Oil, followed by Hawaiian Kukui Cream, and finished off with Tahitian Orchid Massage Oil. The products smell incredible (as you'd expect from The Body Shop) and feel super indulgent on the skin.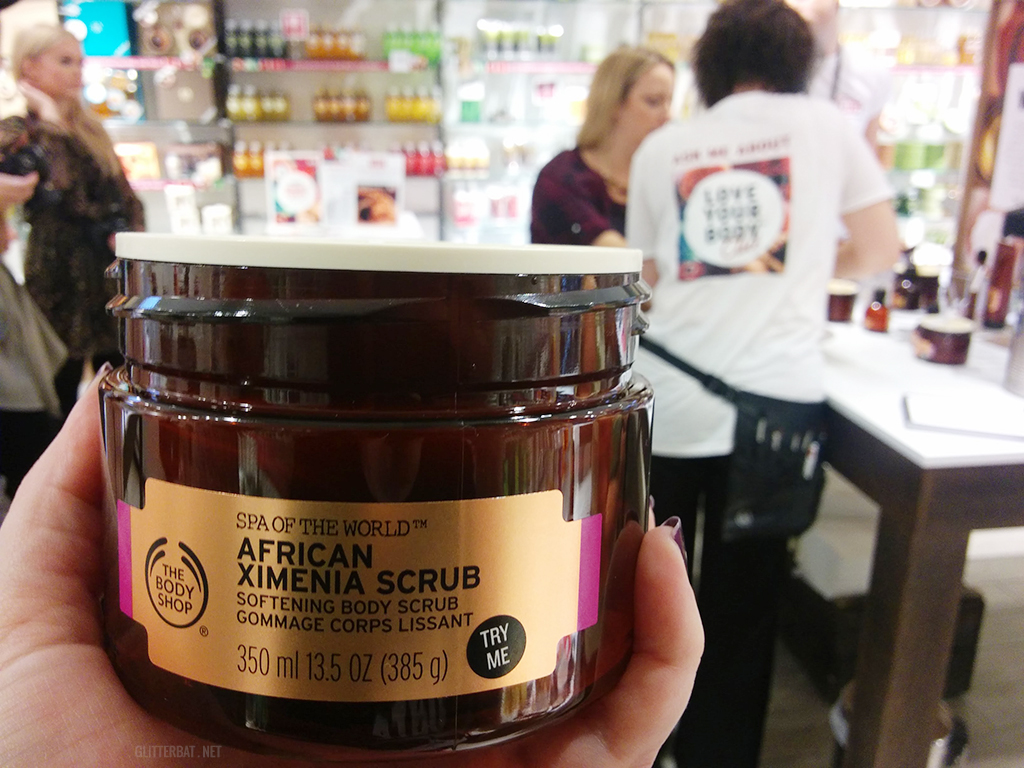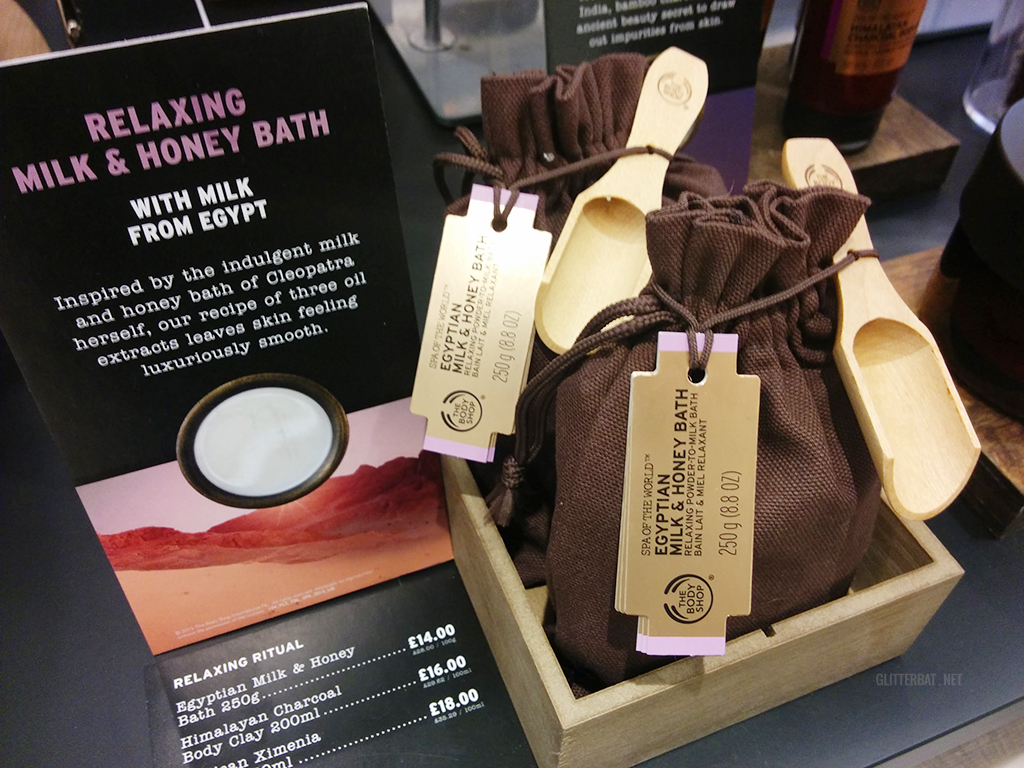 This African Ximenia Scrub and Egyptian Milk & Honey Bath are part of the five step relaxing ritual and are both on my wishlist, but following my luxurious hand and arm treatment (and attempting to be somewhat reasonable with bath and body purchases while I get through some of my stash) I simply couldn't resist purchasing the Tahitian Orchid Massage Oil. The blend of orchid, ylang ylang, and patchouli was just too tempting for me to pass up! At £14 for 170ml it's really quite reasonable and is such a lovely pick me up following a bath or shower – and of course, it's equally awesome for less solitary massages too. Ahem.
Not only did we get to try out the new Spa of the World line, but we were all very kindly gifted with goodie bags with samples of the Japanese Camellia Cream and Dead Sea Salt Scrub. I was really excited to get sneak preview samples of the new Oils of Life Collection facial oil (to be released soon!) and a very generous full sized Fuji Green Tea body butter (which I've been using daily!) and a Honeymania lip balm.
Thanks so much to The Body Shop White Rose for being so lovely, it was an absolute pleasure!