If you're a regular reader of this blog, you might remember me chattering on about The Library of Fragance's Patchouli cologne spray. I was absolutely smitten with this scent, and often found myself sharing it with Dan through the colder months! When I was contacted a couple of weeks ago with an offer to try out the Baby Powder and Thunderstorm cologne sprays, I couldn't really say no could I?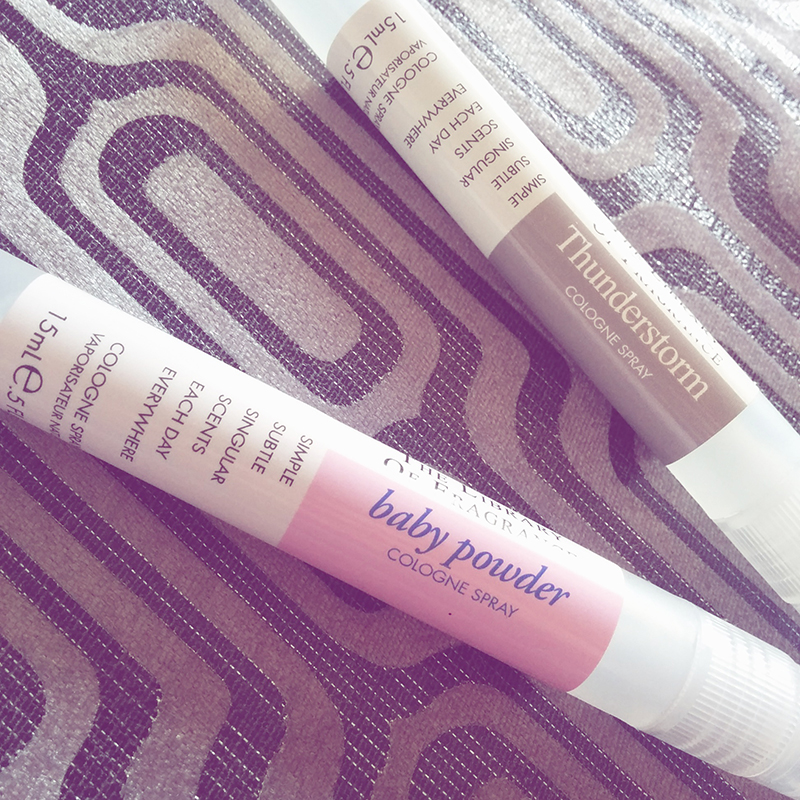 Baby Powder is exactly as it sounds – it just smells of baby powder! It's fresh, clean, slightly sweet, but unmistakeably talcum powder scented. I really like this perfume, and it lasts a long time on the skin too. As it's such an iconic, recognisable scent, I'm not sure how well it will layer with other scents from the Library of Fragrance range? If you have any favourite combinations, please let me know!
Thunderstorm on the other hand really isn't for me. Though it doesn't smell quite right on my own skin, it smells incredible on Dan. I associate thunderstorms with headaches and the faint whiff of electricity in the air, but this cologne spray smells (to me) like heavy rain on hot pavement. That super fresh, heat-breaking lift you get on a hot day when the sky finally bursts. Dan said it smelled "vaguely citrus-y, and kind of… green?" – direct quote there ladies and gents.
Both these scents were nominated in the Fragrance Foundation Awards – voting has now closed, and I'm excited to see how The Library of Fragrance performs against some of the "big" names.
Have you tried anything by The Library of Fragrance? What's your verdict?