If you're a fan of unusual perfumes, then The Library of Fragrance is sure to please you. With a huge collection of fragrances spanning the sensible and predictable (rose, amber, vetiver etc.) to the downright bizarre (PlayDoh? Gin & Tonic? Paperback?) there is absolutely something for everyone.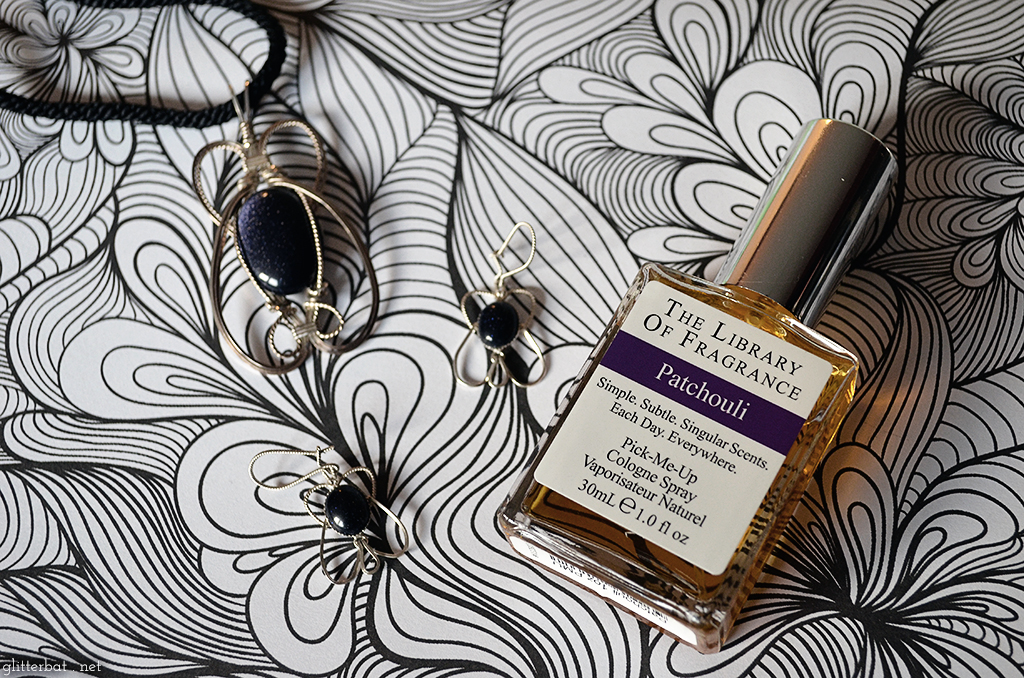 A couple of weeks ago, I got an email asking me to choose a fragrance to review and I won't lie – I did a little fist pump and squealed a bit! Although there are many exciting scents in the line (with over 100 available in the UK!) I decided to go for the patchouli cologne spray. I know it can have a bit of a bad rep (dirty hippies, ageing goths etc. etc.) but I've never associated it with anything other than lovely memories. Growing up, my mum always wore patchouli based scents and burned oils around the house. At university when I first met Dan, he always had faint whiff of patchouli about him. Scents can trigger memories – context-dependent memory and all that (trust me, I'm a psychologist). For me, patchouli triggers memories somewhere between comforting and exciting.
The great thing about The Library of Fragrance scents is that they are perfect for layering and blending to create custom, signature fragrances. An earthy, dark, herbal scent, the patchouli will pair well with a range of other scents – florals, woody, musky or fruity. Being this versatile there's no wonder it's the second best seller in their line, and a common note in a lot of popular perfumes. At £15 a bottle they're a nice little investment, and I'll definitely be picking up the jasmine (no surprises there I'm sure!), honeysuckle and leather.
Maybe as a bit of a goth, ungracefully ageing, with a hippy-leaning mother… it's not much of a surprise how much I love this perfume?