If you were at #TheCityGirls Leeds a couple of weeks ago, or following the noise on social media, or if you have read my post about the event then you will have seen that I did very well for myself in the charity raffle… The affiliate charity for the event was Leeds Women's Aid – an incredibly worthy cause, and as a gobby vocal feminist something close to my heart. In total we managed to raise £240 through raffle sales, which is being kindly matched by Aviva taking the total up to £480. Women's Aid being a cause that I care about AND having an excellent selection of prizes on offer, I ended up buying just over 10% of the raffle tickets… there's no wonder I had to call Dan to pick me and my winnings up!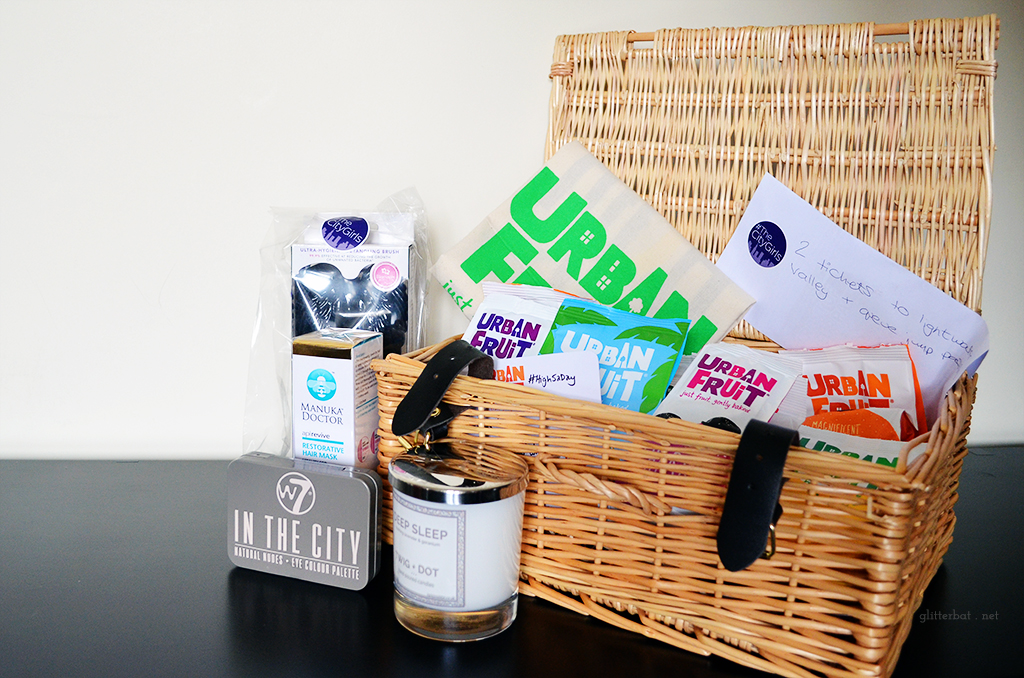 The first prize I won was actually a £50 voucher for local clothing label Kendelle, but after a sneaky trade with a fellow blogger I ended up with 2 tickets (and queue jump passes!) to Lightwater Valley – Kendelle's clothes are beautiful, but not my style at all. Rollercoasters however are very much my style – sign me up! Dan and I will be going in the next few weeks I hope, and we're both thrilled that I won this prize. One of our first "hey there might be something here" kind of moments (way before we were together) was actually theme park related – bonding over technical ride specifications on our way to Alton Towers. Nerd love is real love guys!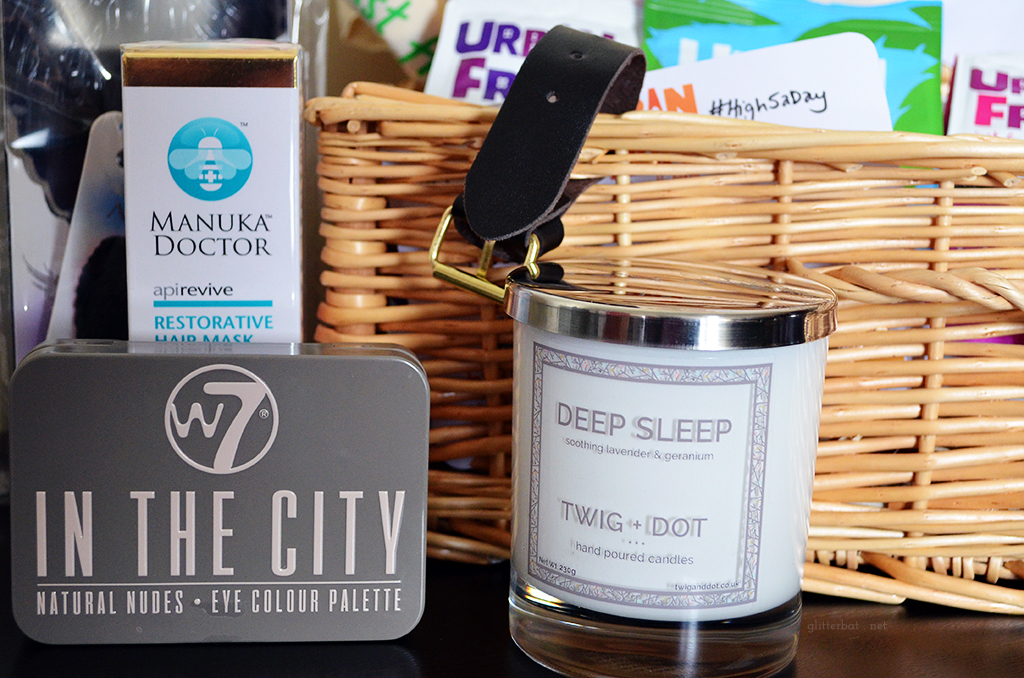 I was absolutely thrilled to win a Manuka Doctor Restorative Hair Mask, especially after chatting with the brand during the event about how their bees are very well looked after. Given my current candle burning addiction (TK Maxx has been instrumental in my downfall here) it's no surprise that I am in love with my Twig + Dot Deep Sleep candle – a soothing blend of lavender and geranium that's perfect for relaxing before bed. I also won a lovely In The City eyeshadow palette by W7 donated by one of the event organisers Holly-Lucy – my first W7 product believe it or not!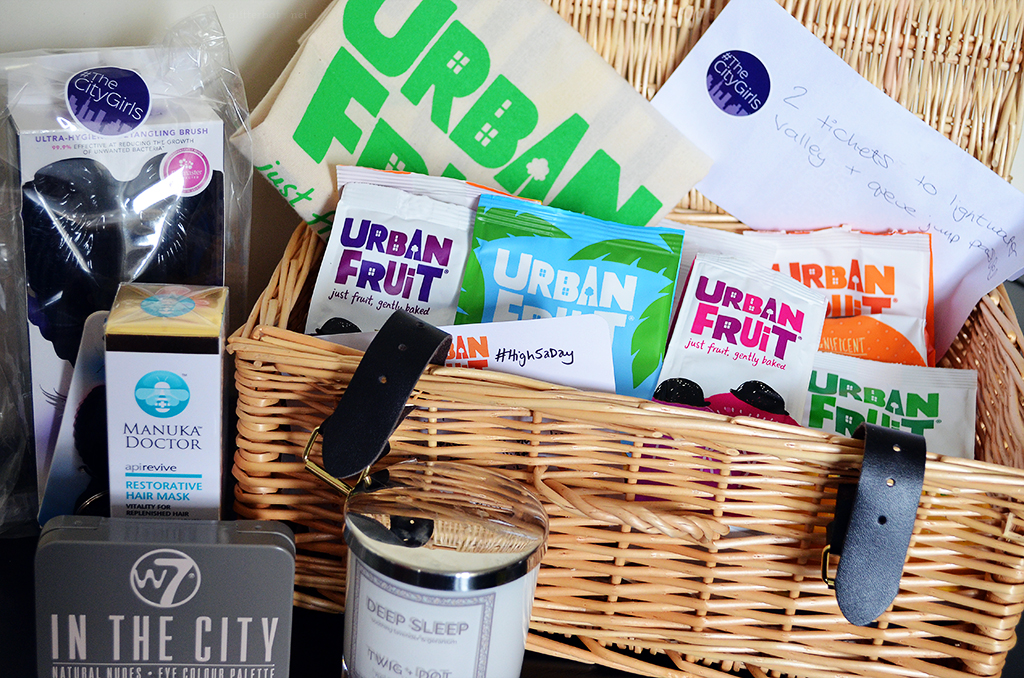 I'm so happy to have won a Tangle Angel brush collection – at first glance it looks a lot like a Tangle Teezer, but the black angel wings design of this brush is much nicer, and the mini keyring brush that's included is such a neat little idea! I'm forever dropping my Tangle Teezer (I'm convinced the design is a bit weird and it's not that I'm just clumsy) and you can't use that with heat so… the Tangle Angel may well replace that for me – stay tuned for updates I guess. Dan's already nicked the one out of the goodie bag, and I know he's been loving it!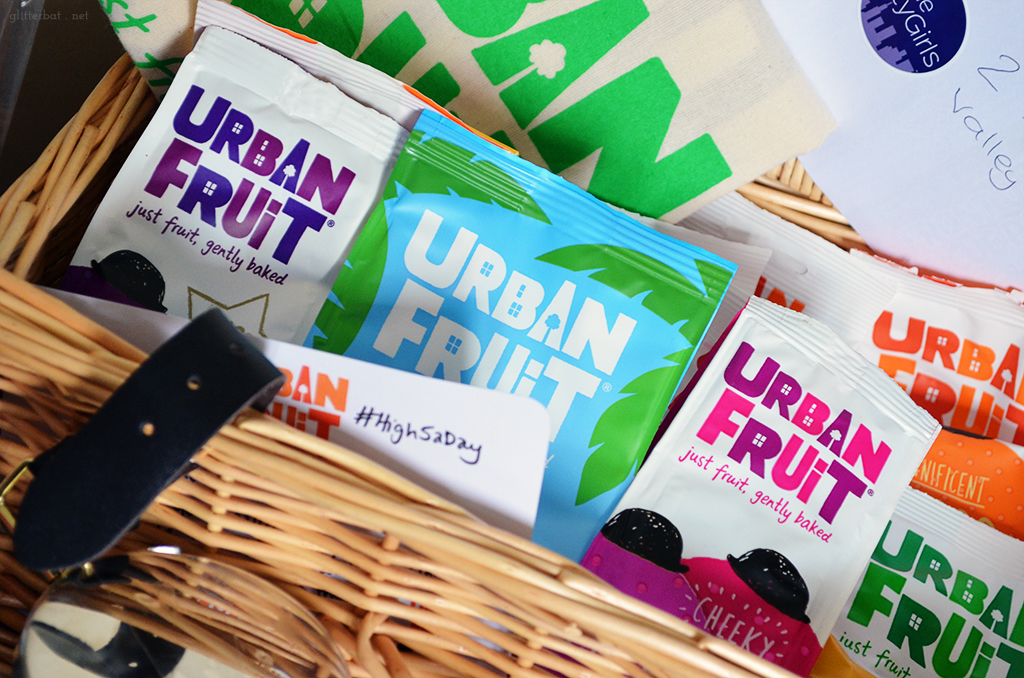 Finally, I won a huge hamper of delicious Urban Fruit snacks! I love their baked fruit snack bags, and Dan is especially excited by this prize. The wicker hamper is super cute too – I'm already thinking about how I can re-purpose it. Maybe a Lush/bath stuff storage place?
Keep an eye out for future posts going into more detail about some of these products, and let me know if there's something you're particularly interested in seeing more coverage for. Thanks so much to all the brands who donated such lovely prizes to the raffle – it's really nice that we could raise so much money for Leeds Women's Aid on the day, and I love everything that I ended up bringing home with me!