Lately I've been feeling horribly busy with work (juggling analysis, writing and mini-conferences in the run up to a major conference) and as a result of this, blogging has had to take a bit of a back seat. Thankfully things are on the up again! The major conference is out of the way now, and in spite of being exhausted and sleeping through my alarms (!) Saturday brought the event to end all events, the most highly anticipated event of recent months – yes, I'm talking about #TheCityGirls Leeds.

Following a very successful launch event in Sheffield a while back, the fabulous bloggers Lorna (Life By LDE) and Holly-Lucy (Tea and Blush) brought their brand of blogging magic to Leeds for an afternoon of cocktails, cakes, networking, fundraising and fun with a variety of brands. As The Liquorist was our home for the event, and we were kicking off *technically* in the afternoon, it would have been morally wrong NOT to have a strawberry mojito on arrival – right? I told several people it was a breakfast mojito, practically a smoothie or fruit salad in fact. I think they believed me.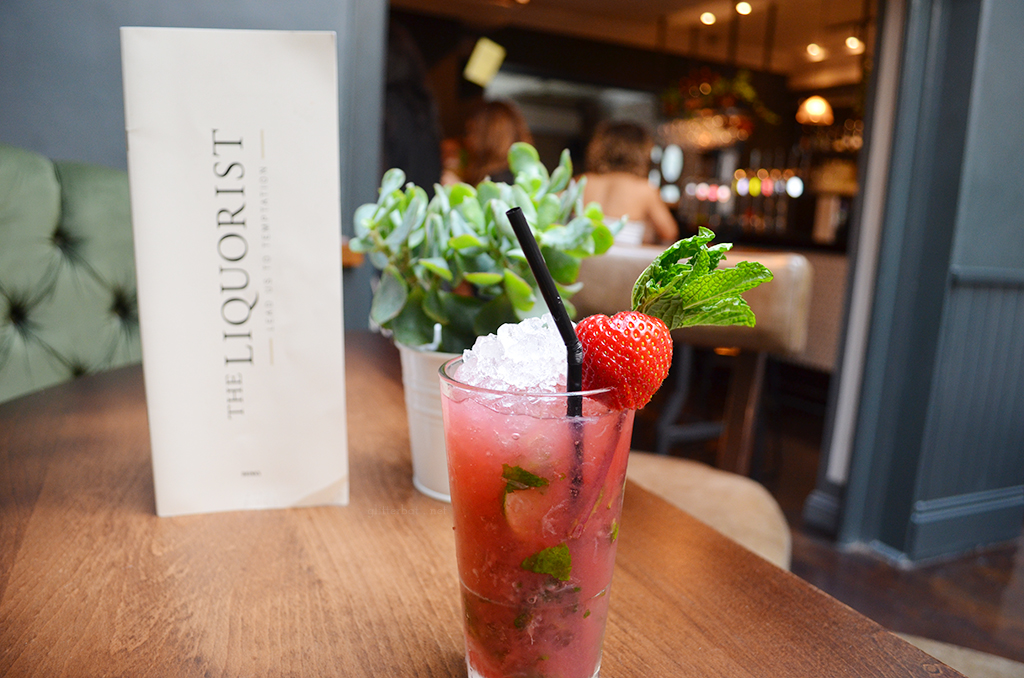 After a brief introduction from Lorna and Holly-Lucy, we were handed over to Suzie from the event's affiliate charity, Leeds Women's Aid. Suzie told us all about the incredibly valuable work Leeds Women's Aid do, supporting those affected by domestic violence and domestic abuse – YES. It's so good seeing such a strong feminist organisation being supported by this kind of event, in terms of signal boosting and fundraising. Feminism is NOT a dirty word people!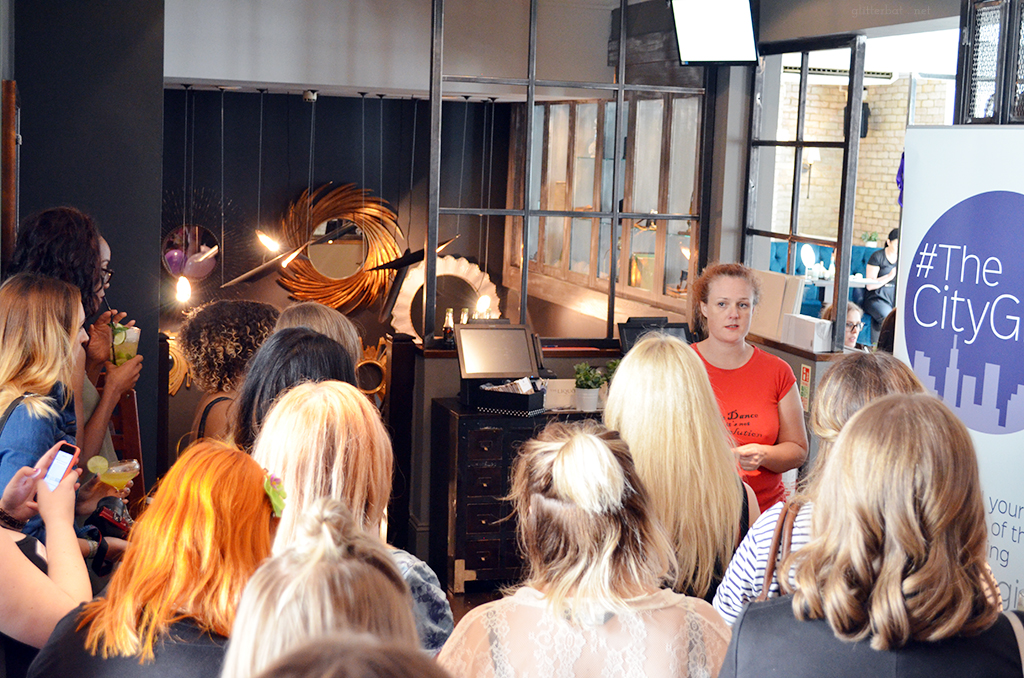 After the speeches were done, it was time to unleash the bloggers! We were free to mingle and browse the stalls where various brands were waiting to chat with us. The event had a really informal feel because of this set up, with everyone wandering around with drinks in hand, socialising and generally having a lovely time. I especially enjoyed chatting with the ladies from The Body Shop about their upcoming lines – in particular the Italian Summer Fig fragrance. I'm loathe to use such clichés but seriously, that stuff is like summer in a bottle. Fruity, light, crisp and somehow addictively sweet without being sickly, they're onto a real winner there. It was really good chatting with Manuka Doctor about their bee venom products too, as I was concerned about whether or not the bees were harmed – nope! It turns out their bees are free to buzz around quite happily, and the venom collection process is detailed in a video on their website. I picked up a few of their products and I'm excited to see how they perform.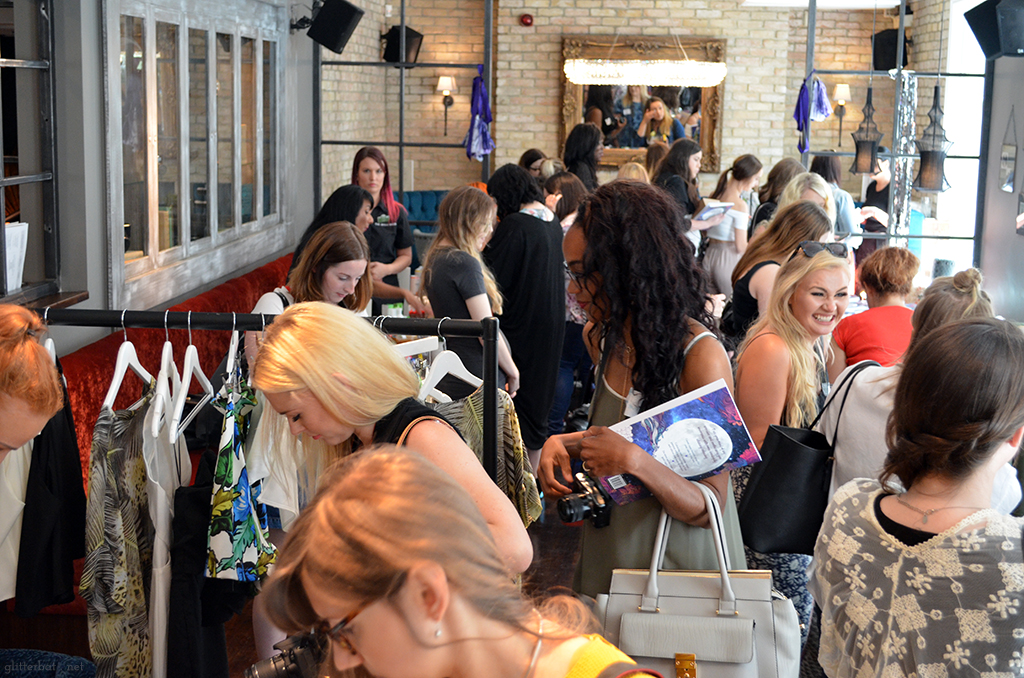 Although I missed out on getting my nails done by the fabulous @Nails_By_Ivy, I did manage to sneak in a cheeky bit of purple eyeliner and coloured mascara fun with Benefit courtesy of @melissareg_. I have to say though, some of the nail art designs being done on the day were absolutely amazing!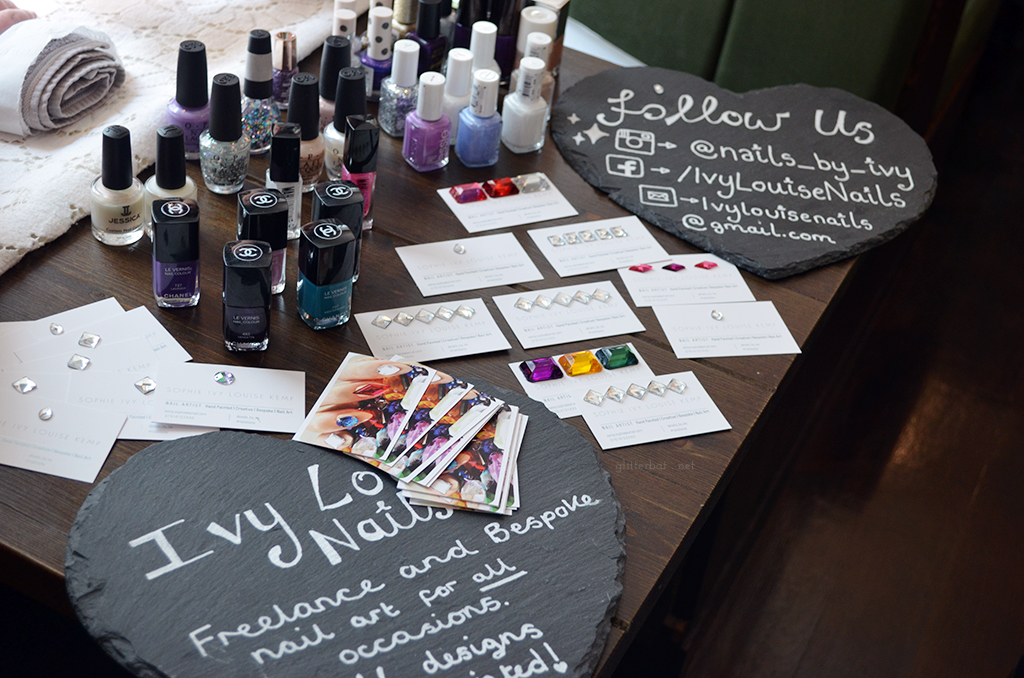 We were thoroughly spoiled by the brands who (very generously) donated products for the event – several tables were laden with gifts for us to take home, such as these beautiful Can't Sleep Colouring Books.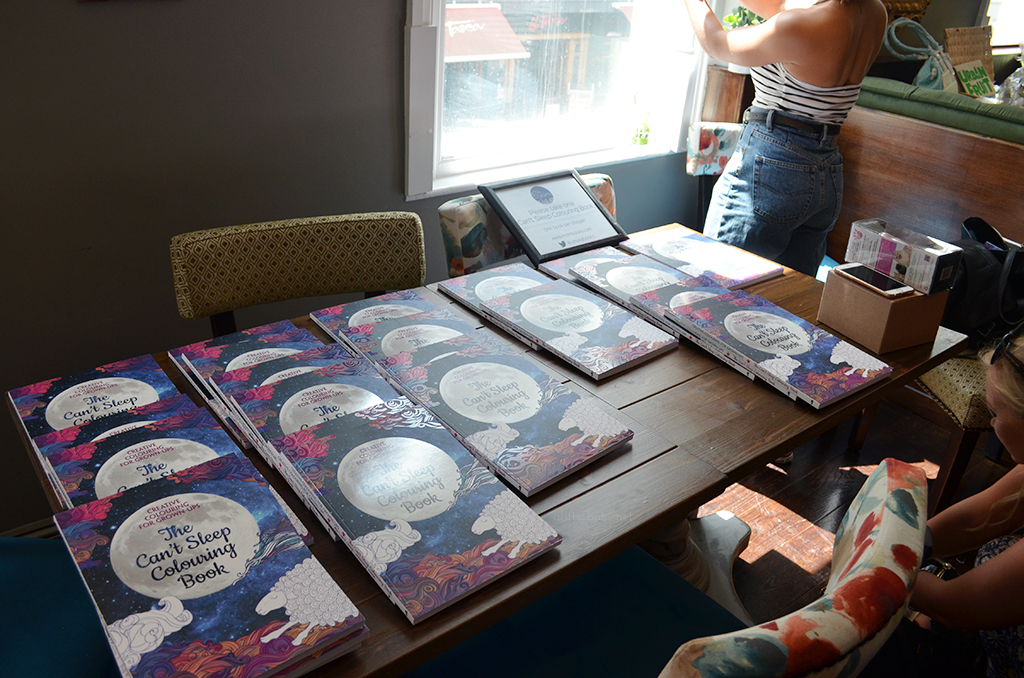 In total we managed to raise a superb £240 through the raffle, which is being matched by Aviva for a final figure of £480. I have to admit, I did pretty well out of the raffle, but that's what having a slightly over 10% share of the tickets will do… statistics and all that… I'm pretty sure I'm going to have to write a few posts just to show off my winnings!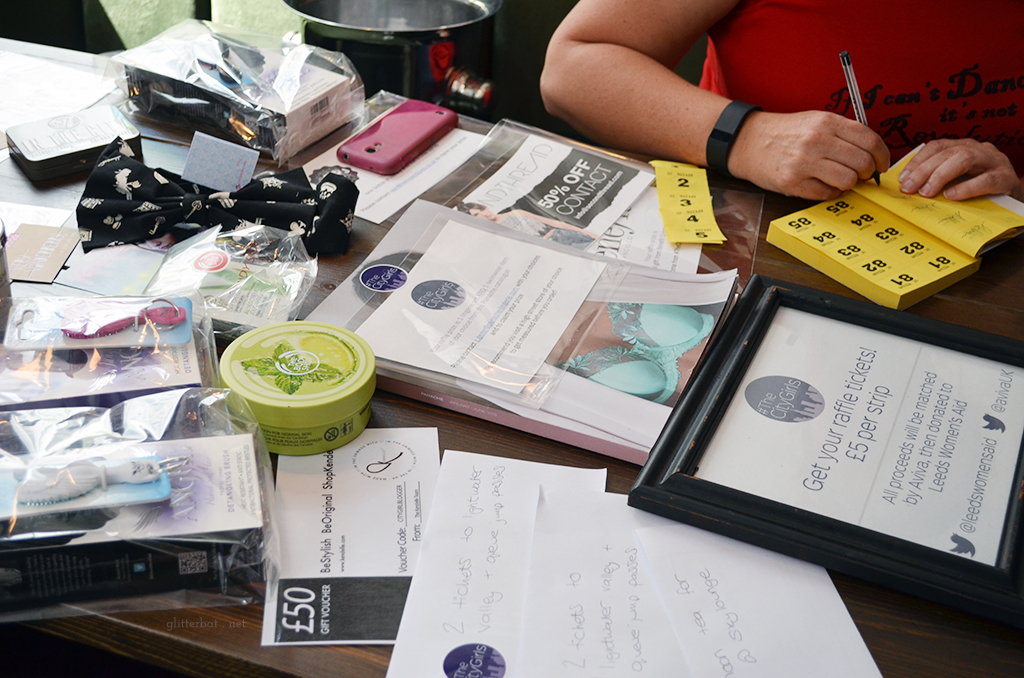 I'm sad that I didn't get better pictures of the cakes, but just LOOK at these cupcakes and brownies… I had an amaretto pecan brownie and it was the richest fudgiest most incredible thing I have tasted in a while. I can highly recommend Brown & Blond for all your brownie related sexual fantasies. Mmm mmm mmm.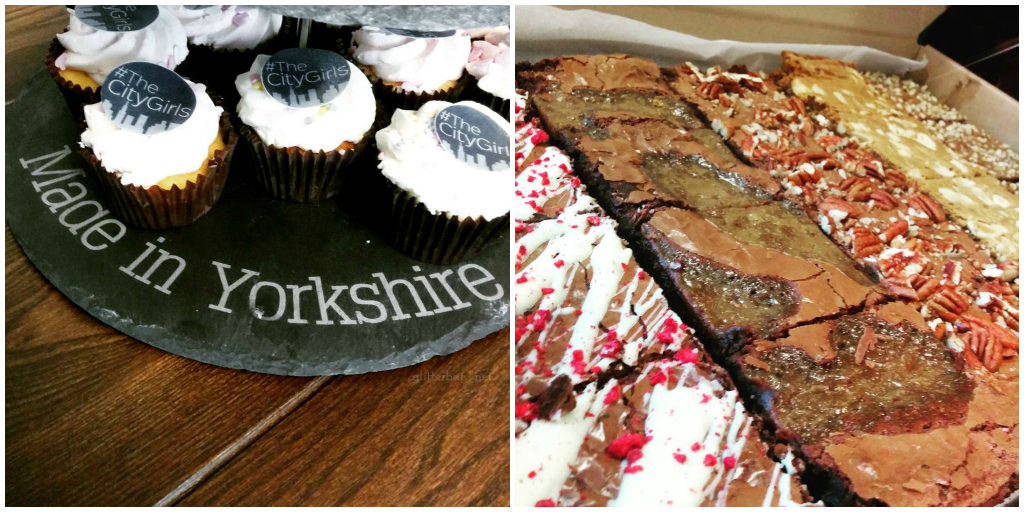 As it was time to say goodbye we were given absolutely fantastic goodie bags – again, this is going to need a separate post because it was literally overflowing with gifts! After my raffle success, I actually had to call Dan to get him to pick me up from the venue because there was no way I could have managed my prizes and the rest of my things on my own… the shame!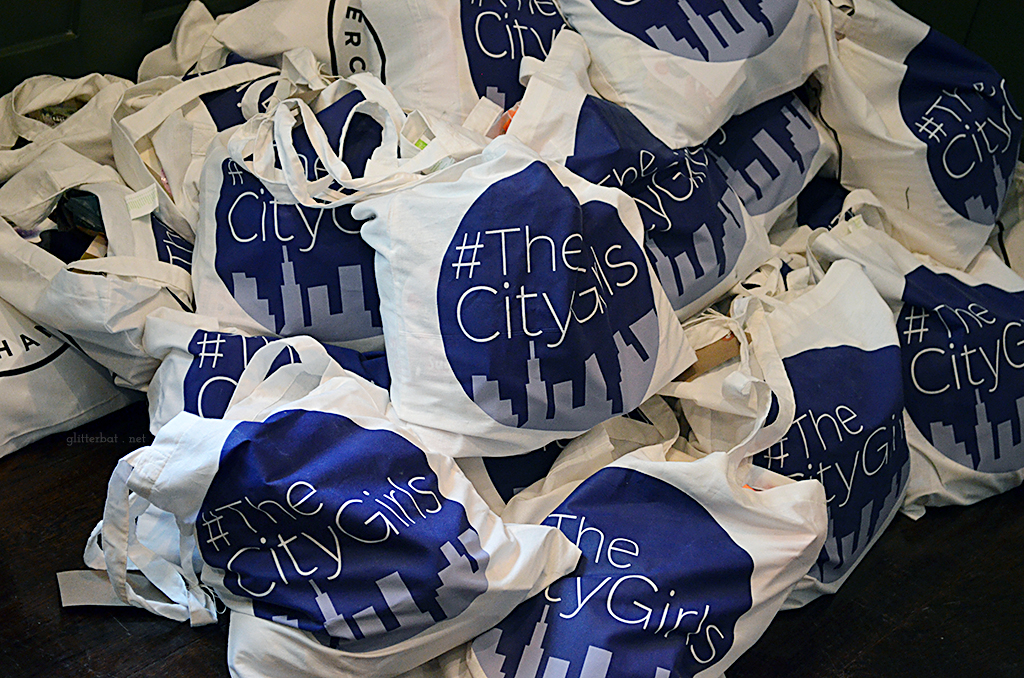 Thank you so much to Lorna and Holly-Lucy for organising such an amazing event, and all the lovely and friendly bloggers I got to hang out with – familiar faces and new friends alike! Lorna has set up a handy little list of us all on Twitter, so do go check out some of the incredible ladies who were in attendance on Saturday. Also check out the hashtag #TheCityGirls on Twitter and Instagram – we managed to get it trending in Leeds, how cool is that?
Stay tuned for more posts – the goodie bag warrants a thorough exploration, and some of my raffle winnings are particularly exciting… watch this space!